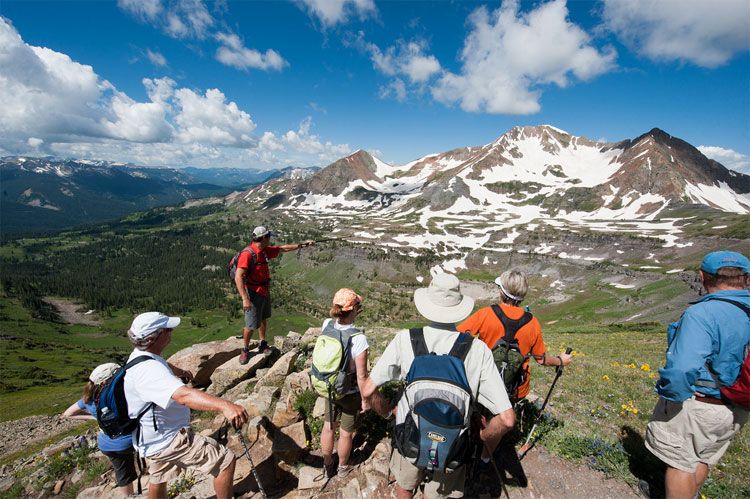 Photos Courtesy of Eleven Experience
Luxury travel brand
Eleven Experience
has launched Eleven Weeks of Summer, a collection of curated adventures in fly-fishing, off-roading, mountain biking and more at its flagship property Scarp Ridge Lodge in Crested Butte, Colorado. The company has partnered with leaders in each field, from internationally renowned fly-fishing instructors and award-winning chefs, to world-class mountain biking professionals on the series which begins later this month. Highlights include the following:
June 25-30:
Conway Bowman, host of the Sportsman Channel's
Fly Fishing the World
, will lead up to 12 guests on a fishing adventure on the Gunnison River with a day of heli-fishing, priced at $6,000 per person.
July 23-28:
Western Spirit Cycling Adventures will offer a four-day clinic on the fundamentals of mountain biking, featuring treks on the famed Snodgrass and 401 trails, priced at $7,200 per person.
August 22-25:
The property will offer a dynamic off-roading experience in the Colorado Rockies, with private instruction alongside gourmet picnics and the breathtaking scenery of the Maroon Bells, priced at $5,000 per person.
September 5-10:
Author and casting expert Simon Gawesworth and Chef Kelly Liken will lead a trout and salmon fishing and culinary experience including a remote BBQ priced at $6,000 per person.
Rates include all meals, non-alcoholic beverages, activities, necessary gear, instruction, and roundtrip airport transportation.