Nicolle Monico View Profile

Travel Editor | JustLuxe
Sir Richard Branson's $60K Nightly Great House on Necker Island Reopens
Jul. 17th, 2013 | Comments 0 | Make a Comment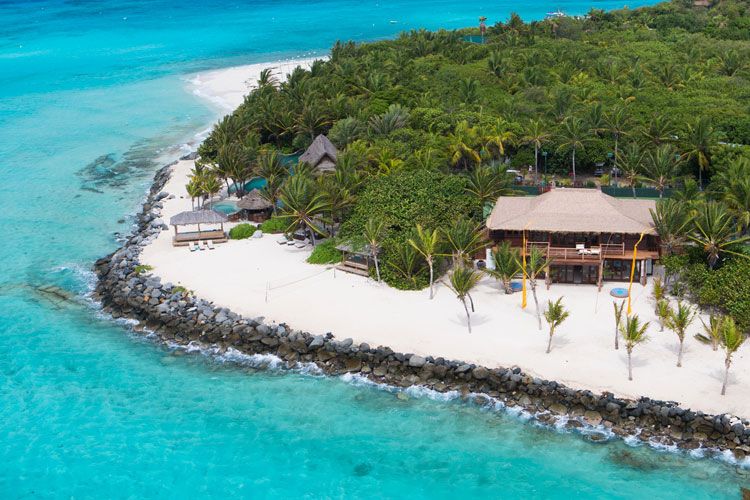 Photos Courtesy of Virgin Limited Edition
After having been burned down in 2011, Sir Richard Branson's Great House on his privately-owned
Necker Island
is finally back in service with authentic Balinese flair and new al fresco design. The two-year project boasts fresh concepts and creative twists to the previous home. Officially opening to guests September 2013, the house features eight guestrooms, each complete with a balcony, king-size beds and en-suite bathrooms.

"The brand new Great House is the heart of the island and I am thrilled with the results so far. The opening of the Great House in September signals a new dawn for Necker which I'm very excited about," said Sir Richard Branson. "Necker Island has been my home for more than 30 years and for me it is the most beautiful place in the world."

Panoramic ocean views of the Caribbean, the Atlantic and neighboring islands can be seen throughout the property. The lavish 1,500-square-foot Master Suite is located on the upper level and has specifically been designed for prime views from almost any angle of the room. Adding to its wow factor, guests can enjoy a two-person Jacuzzi and stand-alone outdoor bath. The fully stocked fridge and kitchenette are great for those looking to whip up a meal while spending time on the expansive outdoor terrace with hammocks and sofas. Necker also holds a grand pool, outdoor spa and two tennis courts.

For complete privacy, the full island can be booked which includes use of the eight bedrooms in the Great House and six individual Bali Houses. Thirty of your closest friends and family can be easily accommodated at a nightly rate of $60,000. Or, the island can be used as a destination wedding location for a ceremony that is sure to be memorable. However, for those not looking for the full island experience, during 'Celebration Weeks,' those wanting to stay at the Great House can book an individual room (typical of a hotel stay) for seven nights.

This British Virgin Islands' gem is rich with beautiful white sandy beaches, clear turquoise water and unspoilt areas of the Caribbean. To make your way around the island, Branson's 105-foot luxury catamaran Necker Belle houses four luxury cabins with an operating team of seven crewmen. Weekly rates of $110,000 USD include seven-night accommodations, 24-hour driver service, laundry facilities and a full crew.

At the young age of 28, Branson purchased the island with a contract to build a resort within five years of taking ownership before the government would ultimately take it back. Over the next three years, Branson and his team spent around $98 million to make his retreat a playground for the world's most powerful men and women.

Since then, Necker has been visited by royalty, politicians, and megastars of the media alike, such as Oprah Winfrey; Steven Spielberg; George Michael; Kate Winslet; Prince Harry and the Duchess of Cambridge; Diana, Princess of Wales; Prince Charles and Nelson Mandela. The rich and famous have seen many a holiday in its midst and with its new transformation, it is likely to continue adding enviable names to its guestbook.
You might like :
Borrow a Cup of Sugar From Richard Branson: $30M London Mansion For Sale
Featured Luxury Hotels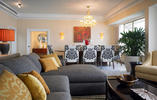 Kauai, United States
The St. Regis Princeville Resort
The St. Regis Princeville Resort marks the legendary brand's first resort in...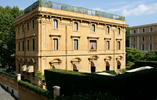 Rome, Italy
Villa Spalletti Trivelli
Of all the boutique hotels in Rome, Villa Spalletti Trivelli is the paradigm,...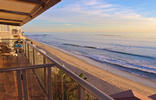 Laguna Beach, United States
The Retreat in Laguna
The Retreat in Laguna is where you can create your own personalized vacation...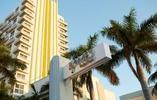 South Beach, United States
The James Royal Palm
Featured as one of Conde Nast Traveler UK & US Magazine's "Hot Hotels of 2013",...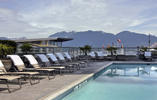 Vancouver, Canada
Fairmont Waterfront
The Fairmont Waterfront Hotel, Vancouver showcases the best of Vancouver....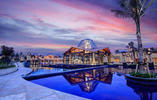 Bali, Indonesia
The Mulia, Mulia Resort & Villas
With stunning beach frontage along Nusa Dua's Bay, The Mulia invokes a relaxed...