Nicolle Monico View Profile

Travel Editor | JustLuxe
Navigating the Turquoise and White Island of Santorini: Where to Stay, Eat and Explore
Sep. 26th, 2013 | Comments 0 | Make a Comment
Photo Courtesy of Lauren Alisse Photography
It was barely morning and all of us were tired, eyes heavy on the flight to Santorini. My friends and I had stayed out all night exploring Athens the night before, hoping to sleep at our hotel's pool once there. The sky was dark in Santorini when the plane landed, but within minutes pinks and purples filled the air. It was at that moment that the island became magical. A week later, we were in love, captivated by this surreal place.
For anyone looking to visit Santorini, the following is a portrait of some of the island's best sights, accommodations, restaurants and tours to check out while there.
Photo Courtesy of Vedema Resort





Megalochori's Finest Resort


Upon reaching the Grecian island, we headed to the five-star Vedema Resort in Megalochori by way of the hotel's private shuttle. Arriving at its white-walled stone entrance and cobblestone steps, it was evident a great vacation was ahead. Vedema is breathtaking from the moment you walk inside; the simplicity of its design and the calming nature of its public spaces portray a rustic elegance.
Photo Courtesy of Vedema Resort



The size of the one-bedroom suite is impressive with cool ocean breezes easily making their way inside each room. Like the rest of the resort, the décor errs on the simple side with hints of color highlighting the white walls. The number of windows throughout allowed the sunlight to light the suite, filling it with warmth and introducing us to the beautiful weather we'd be experiencing during the week. The separate dining and living area along with kitchenette and mini-fridge provided ample space, making it feel more homey than a conventional hotel room. In the bathroom, two showers — one with tub — and two sinks reinforced the hotel's desire to create a stay that is filled with conveniences for its visitors. Outdoors, the terrace featured an open-air Jacuzzi viewing out onto the hillside and private helipad.
Photo Courtesy of Vedema Resort



The staff is extremely helpful and always available for questions about the island and its activities. Vedema is located outside of Santorini's two most noted towns Oia and Fira, which allowed for a more intimate and quiet island experience away from the main towns' tourist-filled streets. The resort features a pool, spa, fitness center, restaurant and wine bar. The breakfast buffet daily offers an assortment of meats, cheeses, pastries, fruit and authentic Greek indulgences. (Greek yogurt from Greece is incredibly delicious).
Photo Credit: Kara Morgan





Exploring the Land


The small size of the island makes it easy to explore its sights without the rush of hurrying from one place to the next to sneak in all the attractions. When visiting, one of the best ways to experience the towns, shopping and restaurants are ATVs. If staying at Vedema, the concierge will assist you in setting up the 24-hour rentals which costs around $50 USD. Give them 24 hours notice and they will be available to be picked up at the resort the next day.
Embarking on an ATV adventure, curving along through its cliff side towns and overlooking the beautiful Aegean Sea, the island felt alive — driven by a serenely classical soundtrack. The remnant of a volcanic eruption, the Caldera boasts some of the most majestic views from its surrounding cities. At every stop, friendly locals made conversation and shared stories of their island, each promising to be our private tour guide. Check in with them while visiting, talk over drinks or chat at the corner market; chances are you'll learn a lot from listening.
Photo Credit: Briana Dowling



Beaches tend to be rocky in Santorini or offer limited space for laying out and relaxing. Yet, at Perivolos Beach, the coastline was larger and its black sand — while extremely hot — was a great option for a beach day. Lounge chairs and umbrellas are setup all along the shore and are owned by beachside cafés and businesses; take advantage of them and order a mojito while you're at it. Oia is said to have the best shopping and sunsets. Each evening, hoards of onlookers crowd along its roads to watch the sun kiss the sea. Walk to the northwest end of the village above the steps leading down to Amoudi, from there, find a place to squeeze into (as space is tight) and wait for the sunset. It won't disappoint.
Photo Courtesy of Lauren Alisse Photography





Taking to the High Seas


September, is one of the best times to visit Santorini. Its warm weather is less intense than the previous summer months and the touristy crowds have begun to die down. Taking advantage of the sunshine, we booked a boating tour. The day's transportation was Spiridakos Sailing & Yacht Day Cruises' Motor Yacht Oceanis. The semi-private, half-day cruise works its way through Red Beach, White Beach and various stops along the Caldera, accommodating ten guests for around $120 USD per person. Private and sunset cruises can also be booked. Both are good options for travelers hoping for a more personal experience, as many others tend to be more packed.
Photo Courtesy of Lauren Alisse Photography



Deep blue waters awaited us, and jumping into the cool sea for snorkeling, was an adventure that shouldn't be missed. However, because of the active volcano, there aren't many fish roaming around. The melted surfaces below the water are slick, almost like walking on marble countertops — which is completely strange to experience. Floating past the volcano the tour made its way to the hot springs where on its rocky shores, a lone man and his goats have taken up residence. Allow Captain Hector to give you the full story on your cruise. To end the tour, a typical Greek lunch of salad, pita, tzatziki and pork souvlaki was served along with complimentary wine and beer.
Tip: Due to the red of the rocks and warm waters, white or lighter bathing suits are not advised since the coloring will stain them.
Photo Courtesy of Lauren Alisse Photography





Tasting Grecian Wines


Greece may not come to mind when thinking of great European wine countries, but maybe it should. It is one of the oldest wine-producing regions in the world, dating back 6,500 years ago. Thanks to Santorini Wine Tours and Vaios Panagiotoulas, the knowledgeable owner and guide for the day, we were introduced to wines from three traditional Santorinian wineries. The tour is around $100 per person and starts off only feet away from Vedema.
Photo Courtesy of Lauren Alisse Photography



The Gavalas Winery proved to have the most authentic Greek tastes with both subtle and full-bodied flavors. Since the end of the 19th century, the Gavalas family has been producing wines from grapes in their privately-owned vineyards. The family began shipping the wines to Athens and Piraeaus in the 1930's. Today, their small winery in Megalohori continues to bottle their own wine.
Once finished, the brown Mercedes tour bus will take you to two more wineries where you learn about the country's unique viticulture and grape varietals. Vaios' cheery nature and lively personality kept everyone in high spirits throughout the afternoon. On the last stop at Domaine Sigalas, everyone was treated to Greek cheeses and olives, which paired perfectly with the wines. Of course, the sunset in the background made for a stunning backdrop. This excursion is definitely recommended for wine connoisseurs (or merely wine lovers); you may even return home with a few bottles and an appreciation for Greek varietals.
Photo Courtesy of Lauren Alisse Photography





Falling for Mediterranean Cuisine


I've always been a fan of Greek food, to the point of seeking it out in whatever city I'm visiting. So finally getting to taste their cuisine in their own backyard, was a highlight of the trip. Every restaurant visited proved a treat; and dishes were fresh, flavorful and full of healthy options. Two favorites were Apiron in Fira (full review) and Sea Side by Notos in Perivolos Beach.
Photo Courtesy of Lauren Alisse Photography



Set along the shoreline and dressed in whites with wooden chairs and benches, the restaurant resembled an outdoor setting in a Williams-Sonoma catalog. Sea Side took us by surprise from the first moments of biting into the appetizers. Dinner began with homemade crispy bread pies served with a trio of sauces including a pinkish fish roe dip. Capers, feta and olive breads joined the table along with an Egypt Beetroot Salad dressed in ginger and yogurt mousse. Fresh is hardly the right word for the taste of this dish (which disappeared quickly).
Photo Courtesy of Lauren Alisse Photography



Wanting to try everything, we ordered a variety of entrées to share including the Pork Fillet Vinsanto with Mashed Potatoes and Truffle Oil, Duck Fillet with Celery Puree and Forest Fruits and Veal Steak with Avocado and Chili. (I'm well aware of sensationalism in writing but the next part is completely true.) Each bite was a party for our tastebuds, a delicate mixing of flavors that complemented one another and melted in our mouths. Chef and owner, Tassos Bacharidis is a true artist in the kitchen. Chef Bacharidis trained in Istanbul, specializing in seafood before attending cooking seminars in Germany and the Netherlands for fowl and contemporary creative cuisine. A traveler by nature, he makes a journey each winter to seek out new recipes; and the result, Mediterranean-fusion cuisine that will have you dreaming about it long after your last bite.
Photo Credit: Nicolle Monico





See You Next Time, Santorini


On the last day, the five of us watched the waves brush up against the shore at Vedema's private section of Perivolos Beach. There's no rush on the island, no hurried pedestrians, no honking of car horns; everyone seemed at peace, quietly swaying with the winds. As the sun set, we took to the cliffs once more to watch what was the best sunset of the trip. Everyone learned new songs that week, the soundtrack of Santorini, and left humming them, hoping to hold onto the last moments on the island.
You might like :
9 Ways to Experience Halkidiki, Greece: Where to Stay, Eat & Explore
Featured Luxury Hotels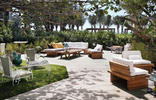 South Beach, United States
W South Beach
Glamour, location, style. Playful, energetic, whimsical. In a beachfront oasis...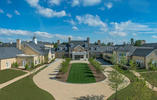 Middleburg, United States
Salamander Resort & Spa
Just 35 minutes from Dulles Airport, the 340-acre resort is located within the...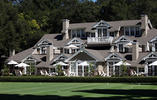 Napa Valley, United States
Meadowood Napa Valley
Located in a beautiful, two hundred-fifty acre valley, Meadowood Napa Valley is...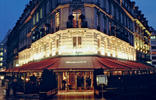 Paris, France
Hotel Fouquet's Barriere
Hotel Fouquet's Barriere offers guests 21st century luxury with a uniquely...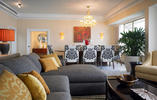 Kauai, United States
The St. Regis Princeville Resort
The St. Regis Princeville Resort marks the legendary brand's first resort in...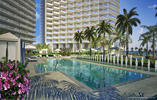 Bal Harbour, United States
The St. Regis Bal Harbour Resort
A new icon, The St. Regis Bal Harbour Resort, Miami Beach, has arrived. A...