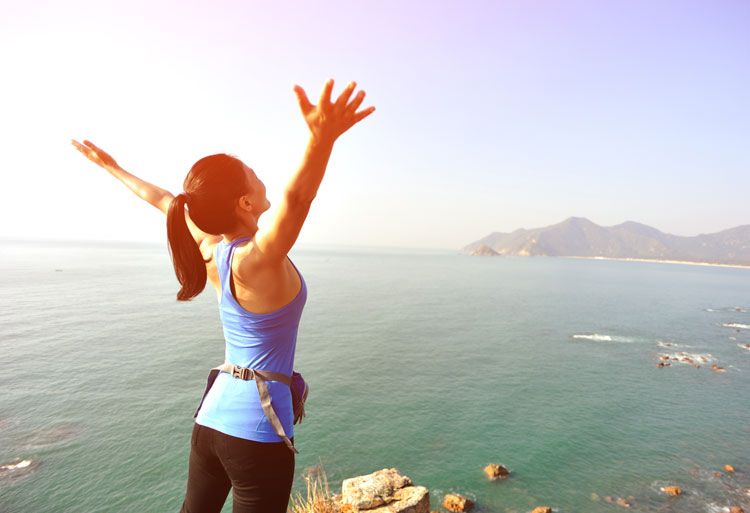 Photo Courtesy of Shutterstock
To kick off the New Year, experts in every industry are sounding off with trends reports and "official lists" of what to do/where to go/what'll be hot in 2014. We're seeing fresh takes on classic pursuits, or extra perks for the consumer dollar, plus some cool freebies at surprisingly posh places. From multiple hotels launching free Happy Hour offerings, to Royal Caribbean debuting a "virtual balcony" so all their cruise passengers see are sunny skies…one thing is clear across all verticals: fun. The public demanded it, and the travel-world obliged.
Photo Courtesy of Viceroy New York
Hotels
Happier Hours (Because, Free Drinks)
How do you achieve that warm, fuzzy, "I love you, man" feeling in a bar where, more than likely, everyone's a stranger? By getting the guests nicely buzzed for free, of course. A couple hotels have hit upon that win-win strategy, including Viceroy New York, which offers a "Cartender" complimentary petite-cocktail program daily from 5:30-6:30 p.m. Kimpton hotels also offers complimentary wine and beer at most hotels from 5-6 p.m.
Photo Courtesy of Hotel du Petit Moulin
Parisian luxury hotels Pavillon de la Reine, Pavillon des Lettres and Hotel du Petit Moulin win the naughty-naming prize for their weekly Wednesday complimentary cocktail party, which they've dubbed "Dishonesty Hour." Officially the name makes sense because these are "honor bars" where guests are supposed to track their own pours. Unofficially, the name makes you think of all the less than true things people say while imbibing, presumably at lush little hotels just like these.
Photo Courtesy of The Benjamin
Concierges for Everything
Do you need a special consultant to help plan your romantic California getaway this February 14? L'Auberge Del Mar in San Diego has a designated Valentine's Valet. Want to stay up all night when you're in the Big Apple? The William Hotel has city-savvy Culture Curators onsite who can get you "on the list" for art shows and sample sales and cocktail bars till you drop. Want to actually sleep well in New York? The Benjamin has a Sleep Concierge on staff, an expert in slumber research who has made adjustments to the hotel based on securing the best zzzz's for its guests. And if you've promised yourself, "No matter where I go this year, I will not turn into a lazy slob like last year," then the Westin has a Running Concierge, while Kimptons have Fitness Curators at multiple properties. Overall, hotels seem to be in agreement: customized service is where it's at.
Photo Courtesy of Shutterstock
Spas
Suspended Gravity
According to SpaFinder Wellness 365 there is "A distinct 'suspending gravity' or 'floating' trend is rising, as people have an increased psychological and physical desire to disconnect from our hyper-connected society. We are seeing more flotation tanks, chambers and pools at spas. On the fitness front, there is a global craze for aerial and anti-gravity classes and yoga, along with new equipment like anti-gravity treadmills."
Wellness Retreats Rise and Urbanize
SpaFinder Wellness 365 also found that there is "A distinct sub-trend is also emerging: the urban-close wellness retreat. More destination spas will be reachable by car and train, which is a positive development given the unprecedented urbanization of the world's population."
Photo Courtesy of the Zen Cruise
Cruises
Follow your Passion
We've seen themed cruises, but 2014 will take it to a whole new level, with many lines offering entire sailings geared toward one particular interest. There will be rock festivals at sea (mostly from niche leader Sixthman, in partnership with Norwegian), kickboxing and yoga cruises at sea and….a Chocolate Connoisseur Cruise on Ama Waterways' Romantic Danube (embarking April 28), featuring Florida's supreme chocolatier, Norman Love. Also on Ama Waterways: a Knitting New Years' Cruise (embarking Dec. 27, 2014).
Photo Courtesy of Royal Caribbean
Blue Skies in Every Cabin
A drawback to sailing onboard a huge cruise liner is that most of the entry-level cabins don't offer great views. Royal Caribbean has come up with a solution, which they call the Virtual Balcony, and are on offer aboard newer mega-ships including Quantum of the Seas and Anthem of the Seas. They're 80-inch, high-definition screens that show floor-to-ceiling real-time ocean views similar to the real views the VIP staterooms offer. Just like the "crackling fire" TV screen that so many people keep on during Christmas, the Virtual Balcony takes some getting used to, but is ultimately much prettier than a plain beige wall.
Cocktails
Truly Vintage Spirits
"To more authentically recreate pre-Prohibition cocktails, bars and restaurants are now stocking genuinely vintage spirits that date back decades, which were purchased at auction or from collectors. Stop by Pouring Ribbons (New York), MilkWood (Louisville) and Canon (Seattle) to experience some real 'liquid history,'" said Noah Rothbaum, Editor-in-Chief Liquor.com.
Drinking More Vodka
While all our studly Olympians are racking up gold medals in Sochi, TV audiences will partake in some truly epic and athletic vodka-drinking games to commemorate. We'll be partaking of Russia's national drink to show solidarity, and because we love sports. And because in some dark corner of our souls, we also like booze that tastes like peaches and bubblegum or coconut and whipped cream.