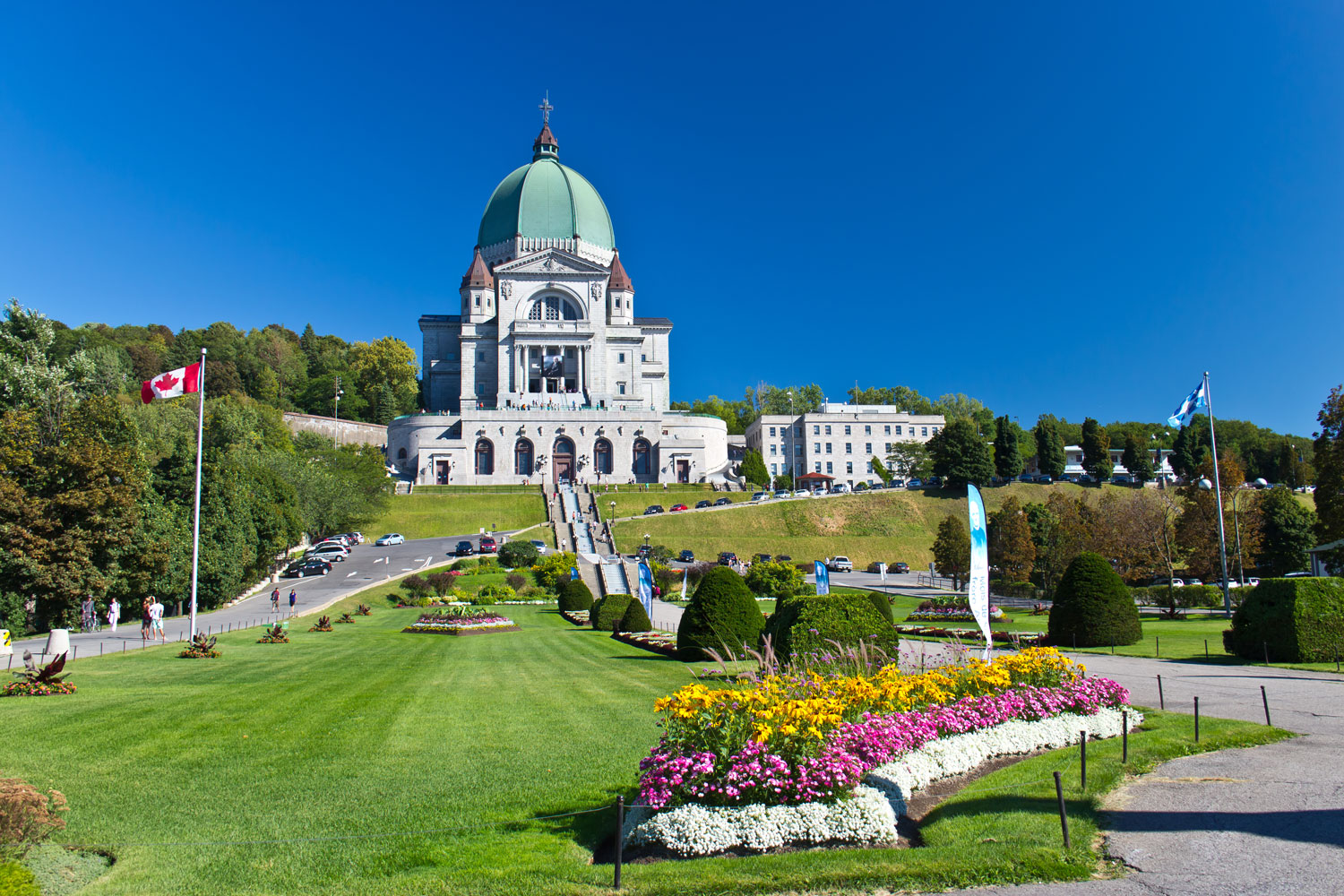 Photo Courtesy of Shutterstock
Many people fly into Montréal for business, or they are on a pre/post cruise trip in or near this island metropolis, but they often neglect making the Canadian destination a part of their journey. One of the most inviting, vibrant, diverse and stimulating cities in the world, if Montréal isn't on your travel list, it should be. If it is, here are suggestions on where to stay, dine and go while there:
Photo Credit: The Ritz-Carlton, Montreal
Start your vacation at The Ritz-Carlton, Montréal which opened in 1912. Since then, this five-diamond, five-star property—the only one in Montréal —has been the choice of the most discriminating travelers from Elizabeth Taylor to international dignitaries alike. After a long and massive $200 million renovation in 2008, the Ritz grew to become one of the country's grandest hotels while still managing to retain its old world charm.
The hotel boasts the newest technology in guestrooms and is decorated with sleek, stylish and contemporary décor. Most lighting, including discreet, illuminated floor sensors are electronic and easily controlled by wall units. The bathroom offers a bidet toilet, multiple stream and overhead rain showerheads and a soaking tub that is so deep it is set below floor level. Heated floors and a dental floss dispenser are just some of the details the property has considered for its guests.
Photo Credit: The Ritz-Carlton, Montreal
Although we found it hard to leave our room, we managed to visit the Ritz's fitness center for some cardio. If you forget your workout shoes, no problem, they have a ready supply to lend. Afterwards, we ventured up to the penthouse for a look at the skyline and a dip in the heated salt water infinity pool overlooking the city.
Not to be outdone by the beauty and warmth of the hotel, the ladies and gentleman of the Ritz also continued to surprise and delight us. Their welcome included swapping memories of experiences with return guests, as well as sharing their personal family anecdotes. When inquiring about dining, the concierge quickly recommended the best place to sip on bouillabaisse soup (our favorite French dish). Later, they called with an offer of complimentary tickets to a Mozart concert at the Montréal Museum of Fine Arts, just minutes from the property. Our turndown even included rose petals strewn over the bed and a warm bath that greeted us, as we returned from a memorable dinner at Maison Boulud.
Photo Credit: The Ritz-Carlton, Montreal
Ensconced in the lobby level of the Ritz, Maison Boulud exudes an understated glamour and sophistication that comes from years of earned recognition by Daniel Boulud, a master of world-class restaurants. Its patio and terrace dining—facing an inner courtyard with landscaped bridges, ponds and resident ducks—is not only rare in the city, but highly-acclaimed as one of the best in the country. Since Boulud currently has 15 restaurants on three continents, the eatery is helmed by Chef de Cuisine Riccardo Bertolino.
The seasonal menu is artistic with items such as the Tarte of Foie Gras, a whimsical play on a dessert-cum-starter. The lightly-whipped foie gras is placed in a savory crust surrounded by sweet accompaniments and is paired with Rosé Champagne by Lanson. The sparkling acidity counters its richness. The service was informal, attentive and quietly professional.
Photo Credit: Michael Reiss
Once you've settled in, and satiated your appetite, it's time to explore the city. Among the many options that Guidatour provides is a walking excursion of Old Montréal that starts at the Basilica of Notre Dame in Place Des Armes. Rich in history, architecture, culture and current affairs, Old Montréal is a great intro to the city. Follow up with a river cruise on the Bateau Mouche in the old port to see this island destination from its waterfront perspective. Don't miss the VDM Global Food Tour of the Jean-Talon Market Place and its surrounding neighborhoods to fully appreciate how the food and culture of the area co-mingle and tell the story of Montréal's settlement.
Photo Credit: Michael Reiss
During your trip, also visit the Olympic Stadium area where you'll find the Planetarium, Biosphere and Botanical Gardens. Plan several hours to visit the Montréal Museum of Fine Arts, the largest, most comprehensive museum in Canada, as well as the Pointe-à-Callière Montréal Museum of Archaeology and History with state-of-the-art interactive displays that will engage all your senses.
Montréal is magnifique. It combines the highest level of education, arts, science, lodging, food, fashion and joie de vivre. No one visit can possibly do it justice. But spending even a few days here will definitely start your lifelong love affair.