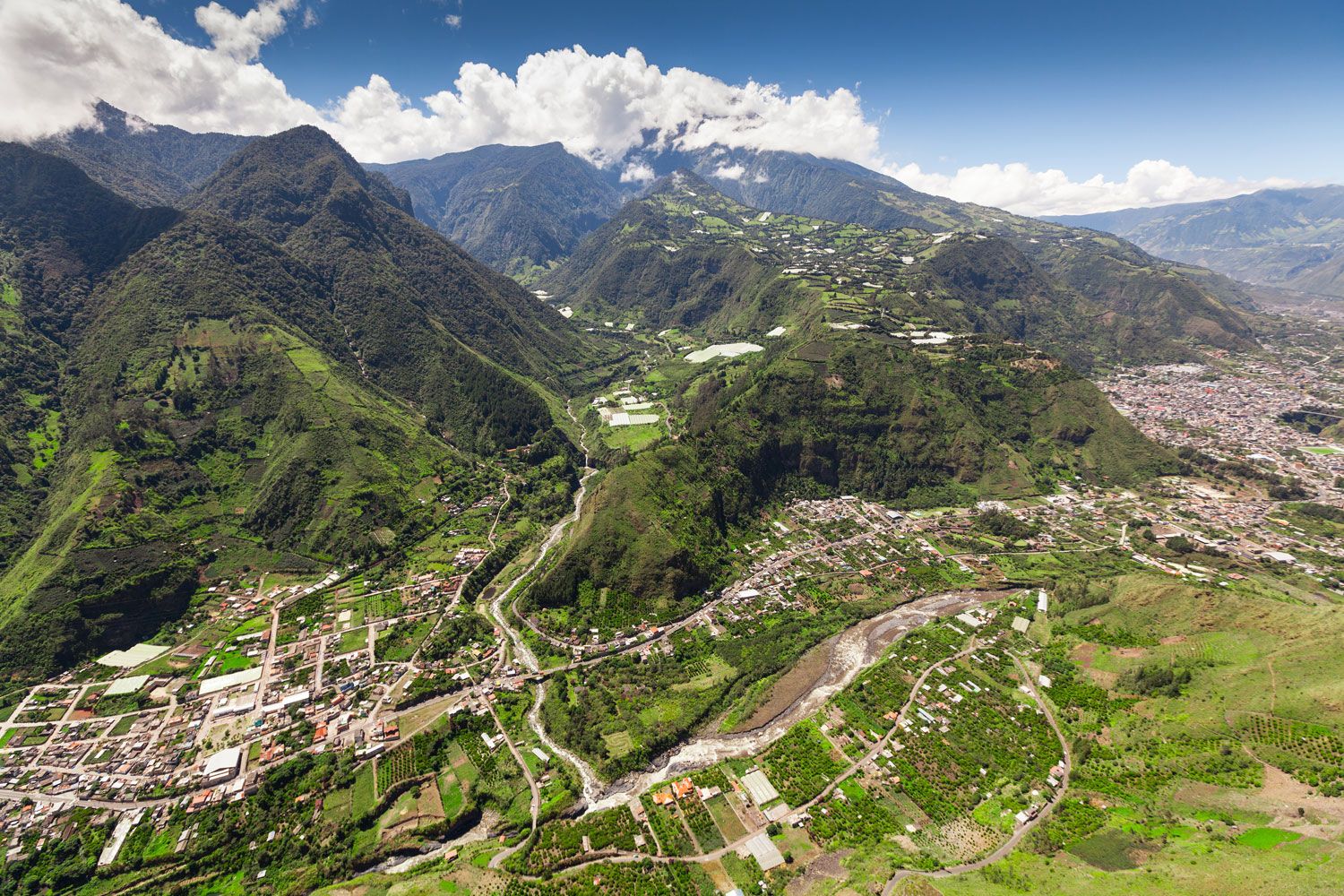 Photo Courtesy of Shutterstock
In 2014, all eyes were on Brazil for the World Cup and come 2016, it will again sit in the spotlight with the Summer Olympics taking place in Rio de Janiero. In any year, travelers heading to Peru typically plan on visiting Machu Picchu, while in Argentina, lovers seek out Buenos Aires for a romantic vacation. So what do these destinations have in common? They are some of South America's most sought-after cities and are in turn, flooded with tourists from all over the world.
But what about those under-the-radar areas scattered across the rest of the continent? Many of you have either already visited the world's best attractions or find yourself more attracted to discovering the unknown. For our curious nomads, we searched for some of the best off-the-beaten path destinations in South America and unearthed these five cities worth exploring:
Photo Credit: La Casa de Sofia
Máncora, Peru
The coastal city of Máncora was once known as a quaint fishing town, but over the last few years has risen as a go-to destination for surfers and well-to-do Peruvians. Resting north of Lima along the Pan-American Highway, this is (quietly) a place to see and be seen. The city has seen an influx of in-the-know travelers due to its plethora of restaurants, warm waters, sandy beaches, consistent surf and luxury resorts. Here, the jet set crowd is offered a luxe experience while at the same time benefiting from its small-town roots. South Americans consider Máncora as one of the best places to laze beachside all day before enjoying a sizzling nightlife in the evenings. Visit The Birdhouse for shops, open-air bars and restaurants near the city's main street. Surfers should check out Soledad Surf Shop while sport enthusiasts should arrange for a kite-surfing session at Máncora Kite Club. Otherwise, sit back, relax and settle into the easy-going, beach lifestyle locals enjoy daily.
Where to Stay: La Casa de Sofia
When to Go: December to March
Photo Courtesy of Shutterstock
Baños de Agua Santa, Ecuador
The Ecuadorian city of Baños de Agua Santa (the holy water baths) is a South American gem surrounded by green forests, beautiful waterfalls and active volcanoes. Its streets are lined with souvenir shops, hotels, restaurants and tour operators. Along with the high-energy activities, spa lovers are offered plenty of ways to relax within the area's many thermal baths. Although its outdated architecture leaves much to be desired, travelers don't go to sit in their hotel rooms all day. Known as the adventure capital of the country, Baños is popular for hiking, kayaking, mountain biking, whitewater rafting and soaking in the hot thermal springs. Calling it a safe and friendly town, President David Capaldi of Discover Latin America said it offers a "spectacular geographical setting [with] easy access to both the Andes and the Amazon jungle." Don't miss Nuestra Señora del Agua Santa (Church of the Virgin of the Holy Water), a neo-Gothic church and place of pilgrimage for those seeking the blessings of the Virgin Mary.
Where to Stay: Samari Spa Resort
When to Go: July to August; December to January
Photo Courtesy of Shutterstock
León, Nicaragua
In June of this year, Condé Nast Traveler called Nicaragua the new Costa Rica, a bold statement for sure. And we can't help but agree, at least to the point of calling it one of the most up-and-coming destinations in South America right now. Once a war-torn country known for being dangerous, the region is now considered one of the safest countries in Latin America. Because of its previous status, much of the area is unknown, especially the town of León. The city is filled with stunning churches, historical murals, impressive colonial architecture, new luxury hotels and a bustling nightlife. Only a 15-minute drive away are also uncrowded beaches such as Poneloy and Las Peñitas, known for its surfing and chill vibe. Just outside of León travelers are experiencing one of the newest travel crazes: volcano surfing. On the 40-degree slope of Cerro Negro, brave souls can zip down the side of the live, black volcanic mound dressed in a jumpsuit, goggles, gloves and kneepads. If you'd rather forgo the risky activity, you can venture around the city to explore attractions such as Iglesia de la Recolección, Museo de Arte Fundación Ortiz-Guardián, Colegio de San Ramón and Parque Central where a weekly fiesta is held. At night, head to Oxygene, the city's hottest dance club and mingle with locals over cocktails and Latin music.
Where to Stay: Hotel El Convento
When to Go: December to February
Photo Courtesy of Marcio Jose Bastos Silva/Shutterstock
Olinda, Brazil
"When most people think of Brazil they think automatically of Rio, Copacabana beach, the giant statue of Christ [the Reedemer], the Maracana stadium, Rio Carnival, the checklist rolls on... But of course there's much more to Brazil than this," shared Dan Clarke, co-founder of RealWorld, a UK-based South America travel specialist. "To get a little slice of Brazil's history and traditional culture, you need to head to the north-east of Brazil […] to the town of Olinda." Sitting north of Recife, Olinda is an artist colony which is home to many museums, galleries, artisans' workshops and grand churches. Declared a Unesco World Heritage site in 1982, many of the cobblestone streets boast Portugese-styled homes with red-tiled roofs set against tropical trees and ocean below. It is one of the best-preserved colonial towns in Brazil and its historic center offers plenty of great restaurants and bars. The iconic church of São Pedro, Mamulengo Puppet Museum, Museu de Arte Contemporânea de Pernambuco (Museum of Contemporary Art) and Mercado Eufrasio Barbosa (a large crafts market), are among the many attractions you'll come across in Olinda.
Where to Stay: Amoaras Resort
When to Go: December to February
Photo Courtesy of Shutterstock
Valparaíso, Chile
Valparaíso is possibly Chile's most diverse city, offering a dramatic topography dotted with angular architecture. Long immortalized by poets, painters and philosophers, this colorful destination is a hodge-podge of captivating landscapes, quirky shops and historical landmarks. For centuries, the city served as Santiago's port before the Panama Canal opened, and while it is no longer the bustling dock it once was, it still remains one of Chile's principal ports. Though much of the area is in the midst of a rebirth, its becoming clear that Valparaíso is well on its way to becoming one of South America's premier destinations. Similar to San Francisco, its streets wind up steep hills and multi-colored abodes and Victorian mansions rest cliffside. The irregular terrain provides a stadium-seating view of the Atlantic from just about every home. Because of its aristocratic past, many artists such as Nobel Prize-winning poet Pablo Neruda found inspiration here. It is a coastal Bohemian getaway filled with cafés, imaginative bars, boutique hotels, local shops and gourmet restaurants sitting along the streets in the El Plan (flat lands) area.
Where to Stay: Casa Higueras
When to Go: December to February