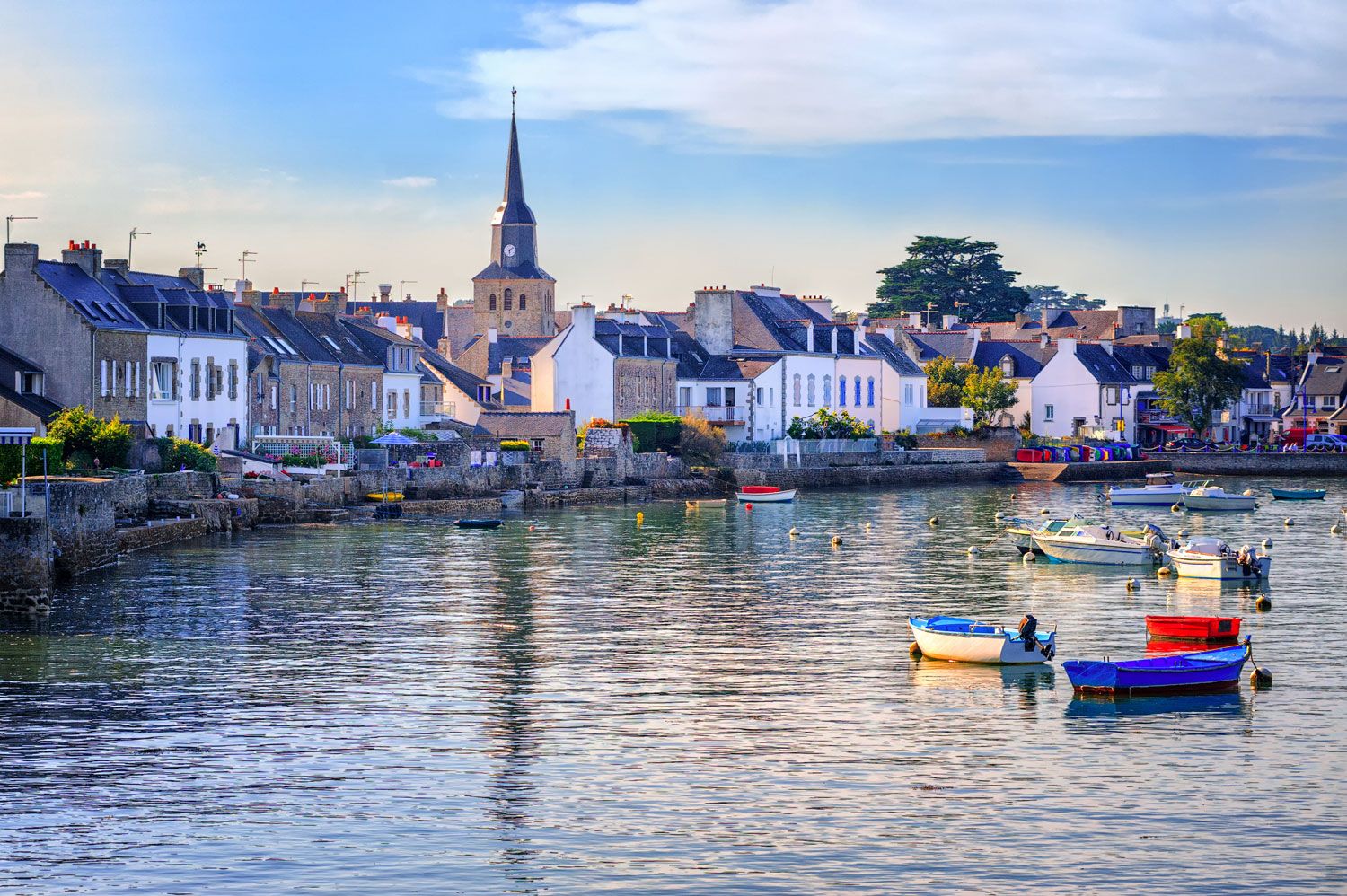 Photo Courtesy of Shutterstock
Buoyed by its links to the adventures of King Arthur, the Knights of the Round Table and Merlin, made famous in book, TV and movie, the Morbihan region of Brittany has created a thriving tourism sector based on the imaginative medieval tales. Central to the initiative is the charming Paimpont Forest, formerly known as Brocéliande, where Merlin is believed to be buried, and the nearby Centre de l'Imaginaire Arthurien (the Arthurian Centre) in the Château de Comper, a richly-visual cultural and exhibition center listed as a historic monument by the French Ministry of Culture.
Photo Courtesy of Shutterstock
"Mythology helps us understand what is happening all around us, to make sense of nonsense," said Nicolas Mezzalira, the center's manager, explaining how the project attracts around 30,000 visitors every year. "It's the sociological glue that keeps communities together. Legends are linked to landscape and history, they were the world's entertainment before TV existed. Some say the center focuses on fantasy but it really focuses on anthropology, sociology and mythology."
Photo Credit: Brocéliande Bike Tour
With so many visitors, many of them writers and academics, going in search of magic, the challenge facing officials within Brittany's Tourism is to creatively combine education with entertainment. They accomplish this through a series of exhibitions that change every year and guided tours through what is some of France's most scenic, unspoiled countryside. This year focused on swords, ranging from Luke Skywalker's lightsaber to Excalibur.
Utilizing places well known from the Arthurian stories, visitors embark on pleasant walks, or cycling with Brocéliande Bike Tour through the forest pathways to see Merlin's tomb, the Fountain of Youth, a section of bare stone called The dragon's Back, the well that bubbles and The Golden Tree. Officials say the large pond beside the Château de Comper is related to Viviane, the Lady of the Lake. In the Arthurian legend, she lives in a crystal palace, built by Merlin the magician under the lake waters. The lovely Château de Trécesson, in a bucolic setting of moat and oak forest, with intriguing ghost stories, is also worth visiting.
Photo Credit: Columbia Hillen
The rising popularity of the area has led to more attractions such as La Porte Des Secrets (The Door of Secrets), an interpretative center opened in the nearby village of Paimpont. Cafés like Creperie du Porche and assorted retail stores selling Arthurian and Celtic merchandise and music have also popped up. In terms of fine dining, one of the most popular restaurants is La Forge, several miles from Concoret. Now in its fourth generation of family ownership, it occupies a peaceful setting with views over the lake and forest. Its rustic ambiance is enhanced by a giant open fireplace, wood floors and a ceiling gaily painted in forest leaves, hunting horns and antlers. Stuffed birds hang from the walls.
Photo Credit: Columbia Hillen
After a refreshing aperitif of Chardonnay with strawberry juice and lemon, guests can enjoy an amuse-bouche of crème de courgette followed by a starter of hearty terrine maison served with jerkins and onion chutney. With the specialty of the house being game, it is best to opt for items such as boned pigeon with forest mushrooms or a roasted half partridge. To finish, try a glass of Bouchinot, a local liquor, or Chouchen, alcohol made of honey.
Photo Credit: Columbia Hillen
Not all attractions in the area are linked to Arthur and Merlin however. For something different, visit the snail farm, L'Escargot de Brocéliande, which produces one million of the 30 million snails consumed in France. Guided tours take you throughout the 4,300-square-foot farm opened three years ago by Charles Chevalier. You'll venture past a series of square wooden boxes where snails are fed a diet of clover and flour over to the large open plantations where they grow en masse.
Photo Credit: Le Manoir du Tertre
There are, of course, the many village fairs that take place in the area featuring music, delicious local ciders and craft beer. Le Manoir du Tertre, an atmospheric Old World, three-floor château recently taken over by Caroline Brot and Michel Landais on a quiet rural road several miles outside Paimpont, offers accommodations in a 17th century house. With a spacious living room complete with comfy sofas, an open fireplace, and a substantial garden and terrace, it is a tranquil place to unwind after a day of sightseeing.
If you're in the mood for magic, set your GPS for Paimpont and the Broceliande Forest of Brittany. You never know what strange surprises may await you there.