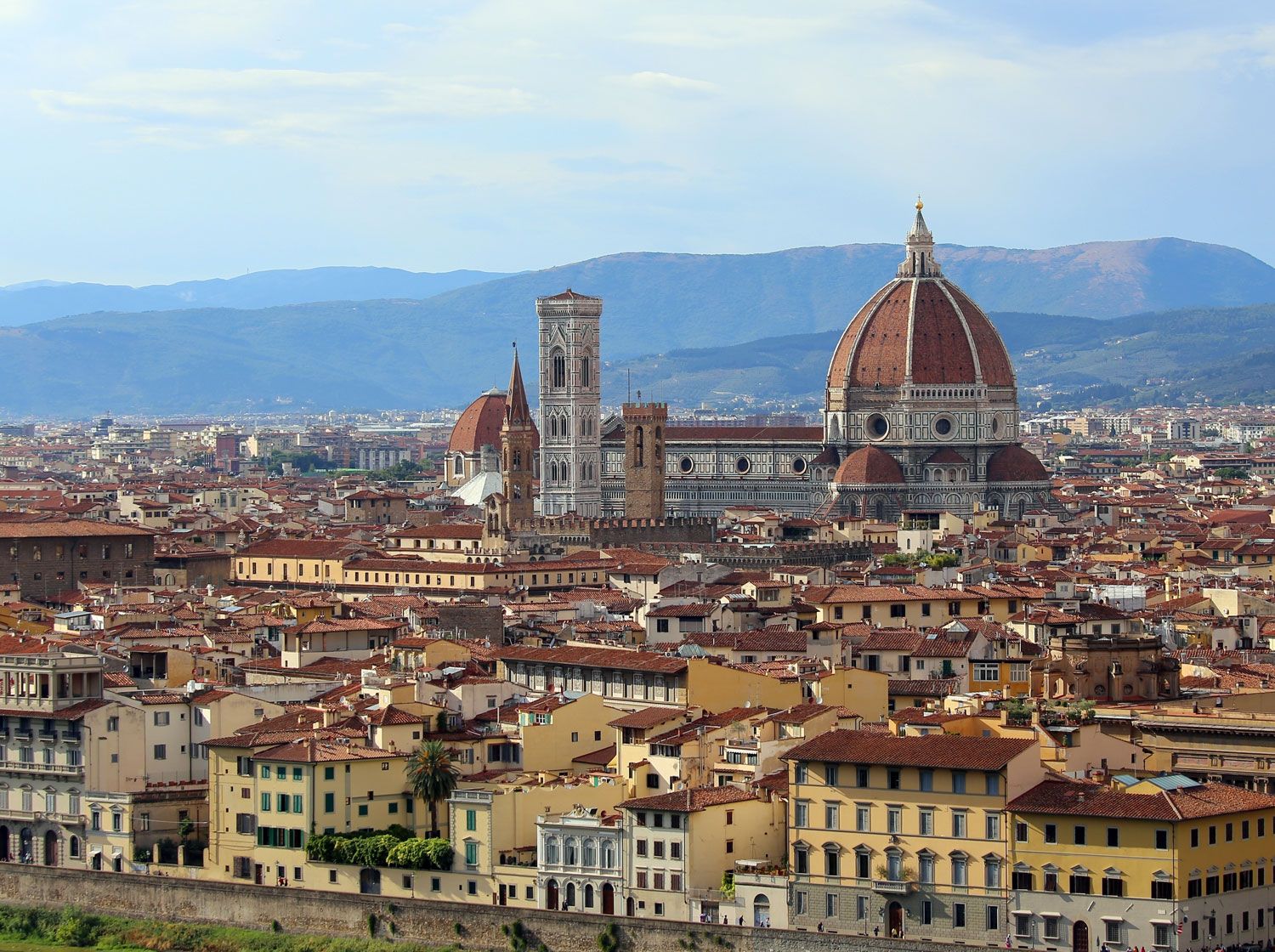 Photo Courtesy of Shutterstock.com
Florence is romantic, captivating and refined. Its streets are lined with decadent restaurants, upscale stores and historic attractions. It is also home to the fashion houses of Gucci, Pucci, and Ferragamo and boasts museums with world-class art. While spending one day in the Italian city might not seem like long enough, if you're doing a European tour, you may only have one day to experience the locale. For those on a 24-hour schedule, here is a quick guide on what to experience:
Photo Credit: The Uffizi Gallery
What to See
The perfectly manicured 11-acres that make up the Boboli Gardens are located behind the Pitti Palace, and are the perfect place to become immersed in Italian inspiration and nature. From the 16th to 18th century sculptures, hilltop rose gardens, Neptune's Fountain and Cypress Lane, check out some of the best views of the city from here.
The Uffizi Gallery is also a must. The world-renowned gallery is one of the oldest and most recognized galleries in the world, and features timeless masterpieces from great artists such as Leonardo da Vinci, Michelangelo, Caravaggio and Rembrandt. The gallery has mapped out a tour to view just the masterpieces, to make the most of your time in the gallery. The Ponte Vecchio has been a landmark in Florence since the 13th century. Its medieval stone structure is home to rows of small shops which feature jewelry, art and souvenirs. The 98-foot long bridge is built over the narrowest point of the Arno River.
Photo Credit: La Giostra Restaurant
Where to Eat
With so many amazing dining options in Florence it can be hard to narrow it down. One international favorite is La Giostra. This cozy, family-owned eatery was founded by Prince Albero d'Asburgo in 1992 and is now run by his twin sons, Dimitri and Soldano. It is known for its ever-changing menu, so each time you go could be a new adventure. An added bonus is the free-flowing, complimentary Champagne offered to guests as they await their seat.
Photo Credit: Hotel Lungarno
Where to Sleep
Nestled on a quiet street away from the usual crowds, is the ultra-elegant Hotel Lungarno, the flagship property of the Ferragamo-owned Lungarno Collection designed by famed Florentine architect Michele Bönan. The hotel is situated on the south banks of the River Arno with majestic views of the water and Ponte Vecchio.
Just steps from the Uffuzi Gallery and the famous Ponte Vecchio, the centrally-located property feels like you are staying at someone's glamorous home. It is the ideal location for meandering the city streets and exploring art, architecture, fashion, world-class shopping and some of Italy's finest dining, everything being just a short walk away. There are 59 stylish, airy rooms and 14 luxurious suites over eight floors.
Rooms offer plenty of closet space, oversized marble bathrooms, vintage wood furnishings and soft, classic colors with shades of blues and creams. All guests can enjoy free Wi-Fi, Satellite TV, Frette robes, room service and Ferragamo bath products. The main hotel restaurant, Borgo San Jocopo, was voted one of the best in Florence.