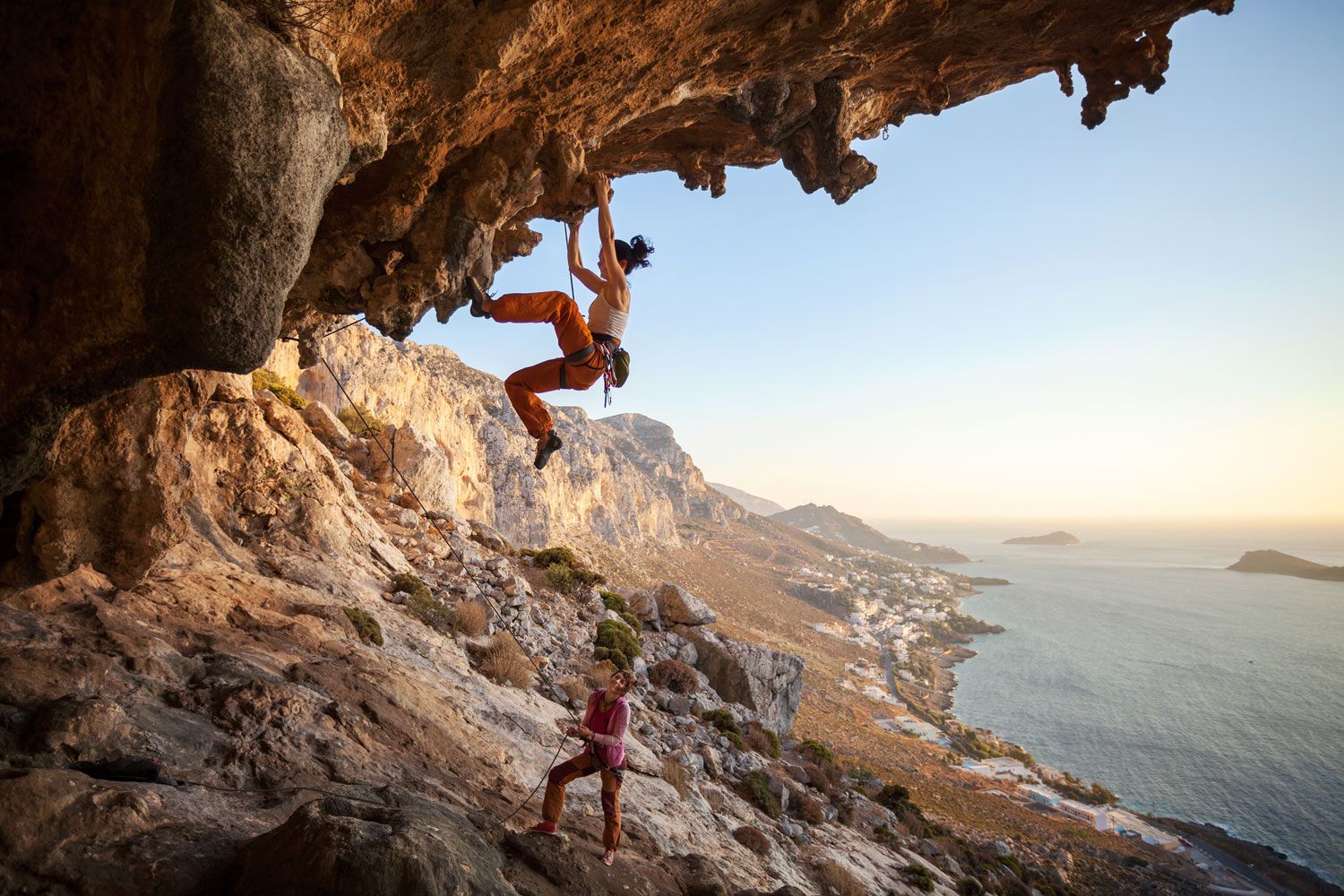 Photo Credit: Shutterstock.com
If you're the adventurous type, when your friends talk about their vacations that involve spa treatments, beach lounging and poolside cocktails, you probably inwardly cringe at the thought of wasting a trip on stagnant activities. For you, taking a break off work means you get to do what you love most—exploring the great outdoors in any form possible. If your sense of adventure is the guiding factor on trips, here are seven destinations offering thrilling and stimulating activities to keep your body moving on your next getaway:
Photo Credit: Shutterstock.com
Hiking the Julian Alps
Hiking is a great way to exert energy without getting too crazy into the extreme sports side. And some of the world's most beautiful destinations are also best discovered on foot. Slovenia, a small and scenic country, offers one such destination its north-western region. The Julian Alps are limestone mountains steeped in history. They were once the grounds for WWI battles and home to Ernest Hemmingway while he wrote A Farewell to Arms. Less-frequented by tourists and one of Europe's best-kept secrets, it is a great destination for hikers looking to avoid the crowds. The range sits at an elevation of 9,397 feet and is filled with quaint mountain villages, medieval castles, flowering meadows, deep emerald lakes and sky-high peaks.
Suggested Experience: REI's 8-day Excursion
Photo Credit: Shutterstock.com
White-Water Rafting Through the Grand Canyon
The Grand Canyon is one of nature's most picturesque gifts to us. With the Colardo River snaking through its center and 277-mile-long chasms, it's a breathtaking sight whether it's your first visit or 20th. It's no wonder that it's the seventh wonder of the world. One of the best ways to really experience it is via a white-water rafting trip through the national park. Depending on your interests, you can book single and multiday excursions across smooth waters or rapids. There are also motorized and non-motorized rafts available. One thing to note, however, is that this trip needs to be booked at least a year in advance. Permits are on a first-come, first-served basis and guided, three- to 18-day trips are generally reserved one to two years early. Self-guided tours work on a weighted lottery system if you'd rather try your luck that way.
Suggested Experience: Hatch River Expeditions' 8-Day Trip
Photo Credit: Shutterstock.com
Surfing in Jeffrey's Bay
Jeffrey's Bay is undoubtedly Africa's most famous surf spot and is also one of the world's top destinations for the water sport. It's fast, long and tapered right-breaking surf is what makes it so popular among kooks. J-Bay's swell isn't for the faint of heart though, it's typically reserved for more immediate surfers and professionals competing in the plethora of competitions that take place there. The area features five connected yet distinct surf spots: the Point, Tubes, Boneyards and Magnatubes and Supertubes, the region's most sought-after locale. If you happen to catch a good Supertubes wave it'll last about 250 yards, yes, it's that epic.
Suggested Experience: Get in the water…
Photo Credit: Frolova_Elena/Shutterstock.com
Kiteboarding in Boracay
A great place for winter travel, Boracay in the Philippines is known for having some of the best conditions for kitesurfing. Its consistent winds, turquoise waters and long, white-sand beaches have been drawing adventure seekers for years. Although a little quieter than the other kiteboarding destinations in Boracay, Bulabog beach on the east side of the island is a haven for kiters. It's also been widely photographed in kiteboarding action shots. Ideal for more intermediate boarders, the best months to visit are from December to March. The area is also fun for advanced kiters who wish to go upwind and start first jumps. But for those really wanting to up their game, Seco Island is for level three kiters due to its strong winds, shallow, clear water and sand banks that make for great aerial tricks.
Suggested Experience: Freestyle Academy Kitesurf Center
Photo Credit: Gravity Canyon
Ziplining in New Zealand
If you've ever wanted to know what it feels like to be a bird, you're going to want to check out Flying Fox at Gravity Canyon in New Zealand. Boasting speeds of up to 100 mph, the 1,200-yard course is considered one of the most extreme ziplines in the world, soaring 575 above the ground. To make the activity much more terrifying thrilling, riders are strapped in while lying on their stomachs. From this Superman flying position, you are afforded perfect views of the world below you (which isn't scary at all). Thankfully, you'll be soaring above beautiful sights like the Rangitikei Canyon riverbed and the green foliage that colors the hillsides. Lest you think you won't be phased on this zipline, be assured that many an extreme sports junky has tossed their cookies on this ride. Yes, it's that crazy.
Suggested Experience: Gravity Canyon Flying Fox
Photo Credit: Shutterstock.com
Rock Climbing in Yosemite
Rock climbers are an impressive breed of athlete; mostly because, along with strength, it takes a certain kind of person to not be scared of the vast distance between them and the ground. Those with a love of sport consider El Capitán in Yosemite National Park one of the world's most challenging climbs. Located on the north side of the valley, the granite monolith extends about 3,000 feet from base to summit with its most famous route being the Nose. El Capitán's first climbers originally sought-out the track because of its continuous vertical cracks that weave upwards. Today the Nose holds an informal competition to see who can climb it the fastest, a dangerous feat that involves both free- and aid-climbing. But if you're daring enough to try this climb (even without hoping to set a record), you can bet you'll go home with solid bragging rights.
Suggested Experience: Yosemite National Parks Guided Climbs
Photo Credit: Shutterstock.com
Great White Shark Diving in South Africa
Shark Alley is one of the top commercial cage-diving destinations in the world and holds one of the largest populations of Great White sharks. The narrow channel of water runs between Dyer Island and Geyser Rock and is home to around 50,000 Cape fur seals, which just so happen to be Great Whites' favorite snack. Marked as the capital of the grand mammals, Gansbaai is the prime spot for Great White cage diving. There you will also catch Jackass penguins, whales, gannets, fur seals and dolphins. Here the chances of encountering the carnivorous beasts of the sea are pretty high, so you're guaranteed a successful trip on your three- to four-hour dive.
Suggested Experience: Shark Dive Africa