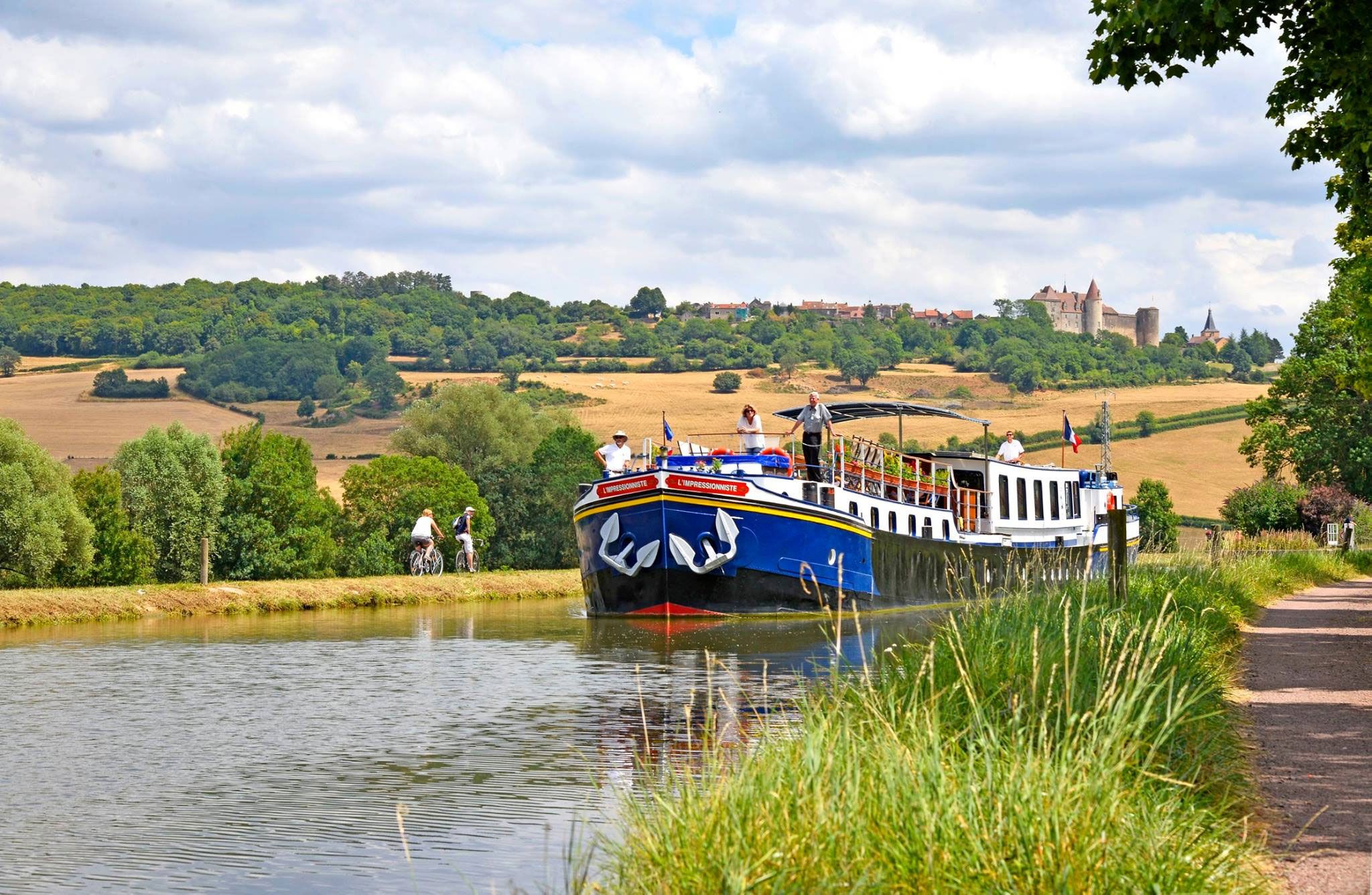 Photo Credit: European Waterways
Lately, travelers have been all about river cruising, and the industry has responded by offering a slew of new itineraries across the globe. Calling it an "alternative to villa living," European Waterways is offering all-inclusive boat charters on select cruises throughout the summer. "A hotel barge is really a floating luxury villa – with a doting crew at your service, an open bar and freshly cooked gourmet meals every day of your vacation," said Derek Banks, managing director of European Waterways.
Among its hotel barges is L'Art de Vivre, which features cabins with en-suite facilities, a sun deck, spa pool and bicycles for venturing outside during land excursions. The eight-passenger boat comes with a staff of four: a hostess, master chef, English-speaking tour guide and a captain. The cruise goes through Burgundy along the Canal du Nivernais, and guests will get the chance to go wine tasting in one of the oldest wine cellars in Chablis, exploring in Vezelay, hot air ballooning and viewing the beautiful villages of Noyers-sur-Serein.
For families, optional itineraries can include theme park visits and supervised activities for children. Full charters begin at $23,000 and include all meals, tours, transportation and local attractions.