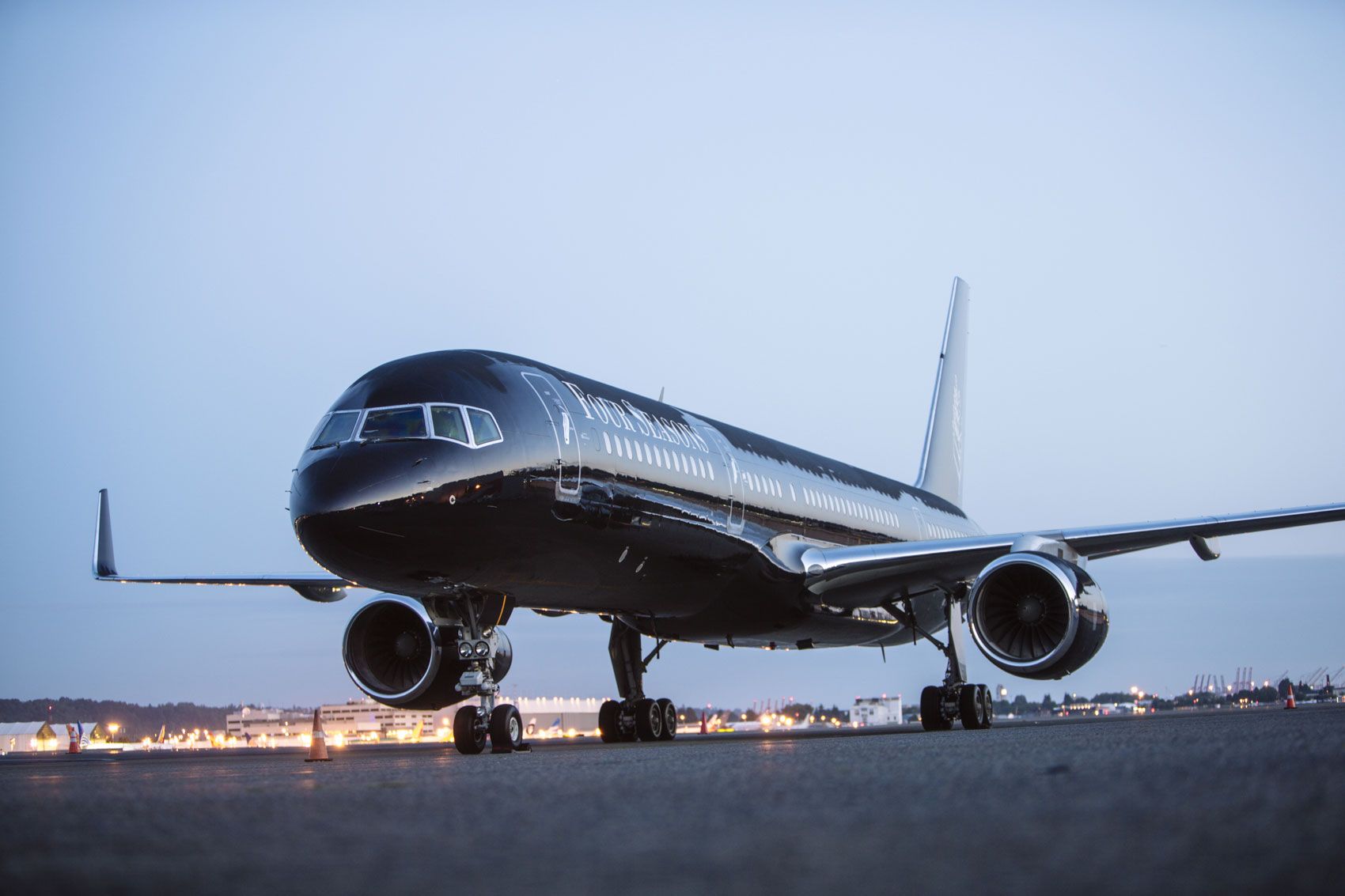 Photos Credit: Four Seasons Hotels and Resorts
Yesterday, Four Seasons Hotels and Resorts announced three new private jet journeys: Culinary Discoveries, Global Getaway and International Intrigue. The three-week itineraries will include stops in some of the world's most sought-after destinations such as Seoul, Mumbai, Lisbon, Koh Samui, Beijing and Budapest.
Culinary Discoveries runs from May 27-June 14, 2017 and is in partnership with Copenhagen-based Noma restaurant and head chef René Redzepi. The trip will allow guests to explore nine of the world's most exciting culinary destinations starting in Seoul and ending in Paris. In Tokyo, passengers will join world-renowned Chef Namae Shinobu for a day of foraging outside the city before indulging in a private dinner at his Michelin-starred restaurant L'Effervescence. While in Florence guests will explore the Chianti countryside and experience a dinner with Chef Fulvio Pierangelini. For one night only, the esteemed chef will return from retirement to cook alongside his son Fulvietto Pierangelini.
During the Global Getaway trip from March 16-April 8, 2017, passengers will weave their way through Asia, the Arabian Gulf, Europe, the Caribbean and will end in Miami, Florida. Starting in Singapore to explore Lion City, travelers will spend two days there before heading to Koh Samui, Thailand. In Nice, it's all about a need for speed with a private FORMULA 1 Ferrari driving experience along the coast. The adventure continues in Colombia where passengers will ride to the top of Cerro de Monserrate Mountain via cable car.
Although not new this year, the popular International Intrigue journey has been updated for 2017. Spanning eight countries, the trip begins in Seattle then heads to Kyoto, Beijing, Maldives, Serengeti, Budapest, St. Petersburg, Marrakech and Boston. Along the way, travelers will experience hilltop meditation and hot air ballooning in the Serengeti, a private opening of the Hermitage Museum and an exclusive tour of the Fabergé Museum in St. Petersburg, and turtle safaris and night snorkeling in the Maldives.
All private jet journeys begin at $135,000 per person and include air travel aboard the Private Jet, ground transportation, planned excursions, all meals and beverages, and accommodations at Four Seasons properties.