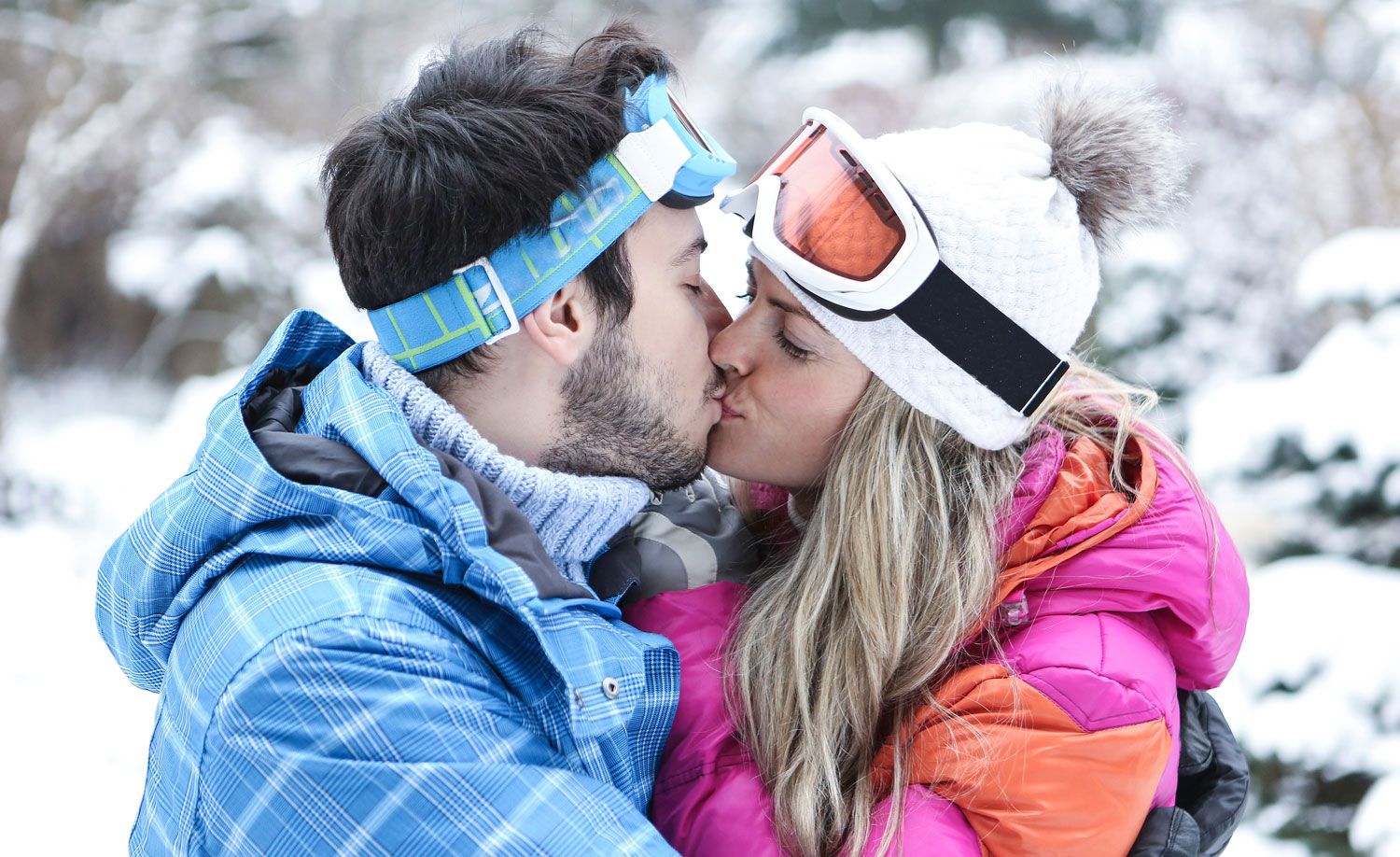 Photo Credit: Shutterstock.com
If you ask most brides about what they're looking forward to before their wedding, many will mention the honeymoon. With all the planning that goes into the big day, it's not hard to see why brides are counting down the days until they are married and headed out on their first trip as Mr. & Mrs. As far as destinations go, beach locales usually top lists for the romantic getaway. However, there are some whose warm-weather jaunts are just another day in the life, and instead of jet-setting to Bali or Fiji again, would rather experience a unique honeymoon away from the typical tropical settings. For you, we found six alternative trips to take as newlyweds that allow you to give back, participate in thrilling adventures or even bundle up in cold-weather cities.
Photo credit: Chiva-Som International Health Resort
Wellness Retreat in Thailand
In the months leading up to the wedding, brides- and grooms-to-be sometimes up their fitness regimen in order to look their very best on their special day. But just because the "I Do's" have been said, doesn't mean you need to throw all your hard work out the window on your honeymoon. Instead of lounging by the pool all day, spend your vacation on a wellness retreat and pamper yourself through fitness activities, meditation and healthy eating. Absolute Travel's 12-day holistic trip takes place in three cities: Bangkok, Chiang Mai and Hua Hin. During the first portion in Bangkok, couples will spend spend three days observing monks practicing their ancient chants, participate in a Thai Spa Cooking class and enjoy therapeutic treatments. This will be followed up by three nights at the Four Seasons Chiang Mai and activities such as visiting Lanna temples, more spa treatments and practicing yoga in some of ancient Siam's most peaceful surroundings. On the last leg of your journey, you'll head to the Chiva-Som International Health Resort to continue the rejuvenating therapies. Prices begin at $11,150 per person.
Photo Credit: Moab Under Canvas
Glamping in Moab
For the outdoorsy couple, look to destinations with glamping options where hiking, rafting and other activities are readily available. Situated in Utah, Moab Under Canvas sits about seven miles outside of the city at the entrance of Arches and Canyonlands National Parks. The camp offers a few different options for tents including a larger suite which comes with a king-sized bed; lounge area with sofa bed; en-suite bathroom with hot shower, sink and flushing toilet; and a wood-burning stove with complimentary firewood. For meals, guests can choose to dine in camp, pack a picnic or head into town and enjoy Moab's restaurants. Because of its location, the luxury campsite is surrounded by plenty of ways to enjoy nature. Couples can participate in horseback rides, mountain biking, rock climbing, river rafting, guided hikes, Hummer tours and even hot air ballooning. Or simply rent a Jeep to explore Moab's endless network of off-road trails with your loved one. Rates available upon request.
Photo Credit: Hands Up Holidays
Volunteer in Mozambique
The great thing about being able to travel freely is the ability to use your time abroad however you'd like, such as giving back to the cities you visit through voluntourism trips. Hands Up Holidays is one organization helping travelers blend luxury experiences with serving opportunities. The company works in 32 different countries across the globe (save for Europe) and arranges activities in areas such as village-based happenings, medical projects, accounting, IT and teaching. In Mozambique, the customizable trip can include building a classroom and teaching local kids in a rural village or using your medical skills to help ailing patients in the Quirimbas archipelago. While on your trip, you can volunteer as often as you'd like or set aside a few days to do so. During the down times you'll be able to enjoy your surroundings by snorkeling, diving, swimming with whale sharks or encountering wildlife in the Niassa Reserve. Rates based on custom trip.
Photo Credit: ScottDunn
Ski the Big Three
It might be surprising, but there are some who believe wintery destinations and snowy peaks are much more appealing than sun-kissed beaches and snorkels. If you and your beau are part of this group cold-weather fans, ScottDunn's France and Switzerland itinerary is the perfect backdrop for your frosty honeymoon. Offering a nine-night package, the group's Ski the Big Three schedule is packed full of activities. Starting off in Geneva, guests will spend three nights at Hotel Mont Blanc in Chamonix where the first Winter Olympics were held in 1924. It is one of the most famous Alpine peaks with the ski areas spread over five different mountains. Next you'll be off to W Hotel Verbier for three additional nights for high-octane skiing. There travelers can hit the slopes on one of the steepest runs in the Alps (Mont Fort) as well as the notorious Tortin. In the evenings, the nightlife gets lively should you wish to enjoy a fun night out. Mont Cervin Palace in Zermatt will be your final destination, which is nestled in the shadow of the iconic Matterhorn. The 150-year-old resort is home to great yellow itinerary runs and with the best off-piste terrain accessed by helicopter. Rates available upon request.
Photo Credit: Moulin Rouge
Musical Tour of Europe
If you and your significant other love musicals, a fun way to do a tour of Europe is to experience locations surrounding some of the world's most beloved productions. Based around Once, The Sound of Music, Oliver Twist, Moulin Rouge and Brigadoon, we mapped out some of our favorite locations from each of the musicals to map out a fun and melodic getaway for couples. During the five country trip, make stops in places such as the actual music store seen in Once where Marketa Irglova and Glen Hansard sang Falling Slowly for the first time, the real Moulin Rouge for a sexy cabaret and an excursion through London for Charles Dickens literary. The latter makes its way through Oliver Twist's historic hometown with Nancy (from the musical) as your guide. Each destination can be explored on your own or through our pick of various tour agencies. The latter includes accommodations, activities and guided excursions.
Photo Credit: Four Seasons
Jet-Set Around the World
Right now is the perfect time to try out a private jet journey. With a handful of companies offering the service, you can make your way through a few different countries without having to worry about booking numerous flights, transportation services and accommodations since everything is already included. This year, Four Seasons' Extraordinary Adventures runs from September 17-October 21 for an around-the-world itinerary. Couples will get to do everything from enjoying a seaplane over Sydney Harbour to exploring the limestone caves of Langkawi and strolling the souks of Marrakech. Updated for 2017, the International Intrigue journey spans eight countries from September 3-26 for a 24-day adventure. Starting off in Seattle, you'll head to Kyoto, Beijing, Maldives, Serengeti, Budapest, St. Petersburg and Marrakech before ending in Boston. Along the way, you'll experience hilltop meditation and hot air ballooning in the Serengeti, a private opening of the Hermitage Museum and an exclusive tour of the Fabergé Museum in St. Petersburg, and turtle safaris and night snorkeling in the Maldives. All private jet journeys begin at around $135,000 per person.