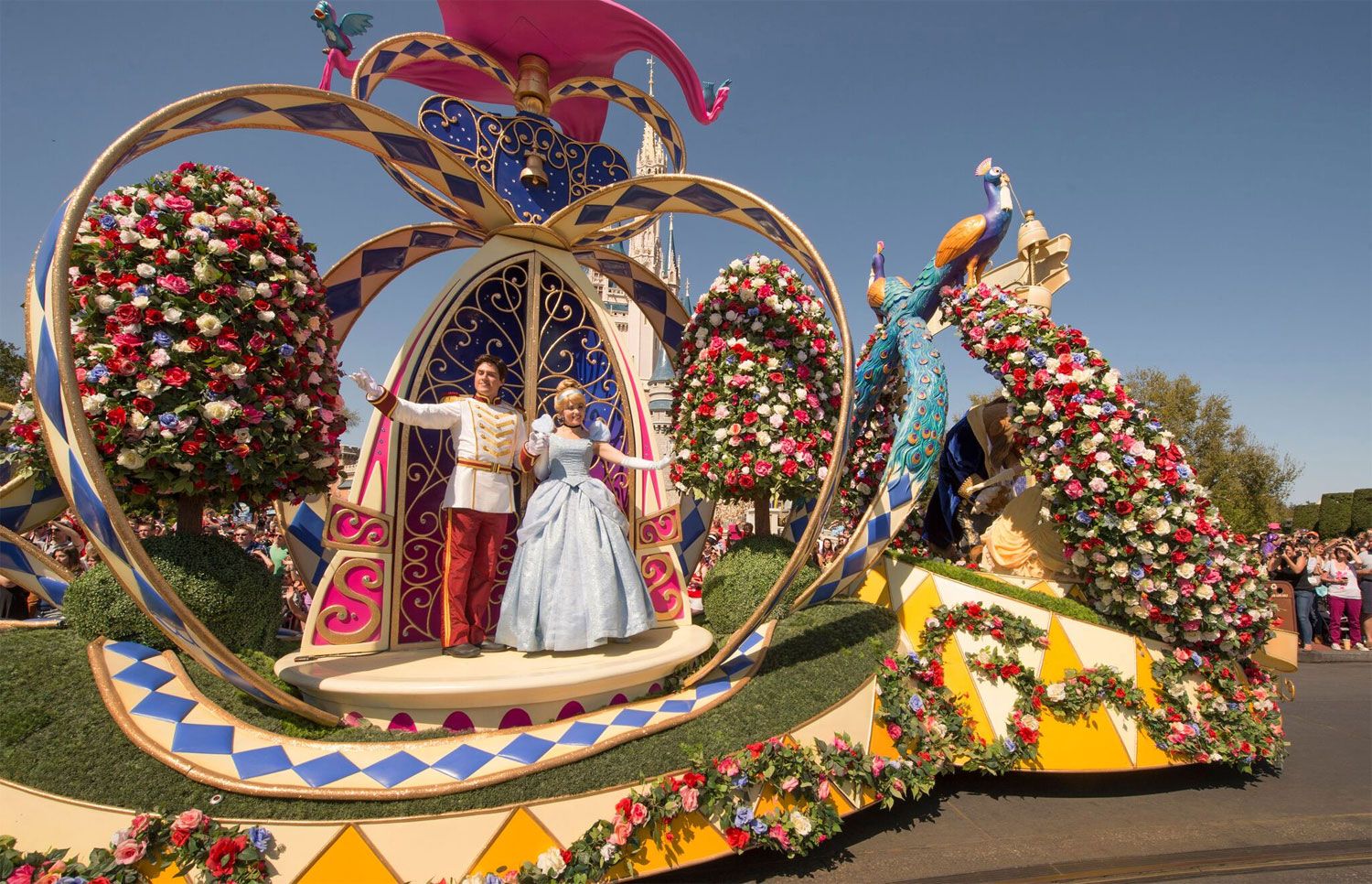 Photo Credit: Walt Disney World
Usually associated with visions of enjoyable characters, feature length children's films and a loveable mouse, Walt Disneyland and Disney World have become synonymous with the perfect family vacation. What is least expected, however, is a high-end, luxury experience at these parks. But if you know where to look, a lavish Walt Disney World Orlando trip is hidden just behind the curtain. The destination offers everything from fine dining and luxury accommodations to unforgettable experiences and jaw-dropping attention to detail. From the parks themselves, to the new luxury offerings, Disney has a whole new meaning in Florida.
Photo Credit: Four Seasons Resort Orlando
Where to Stay
Four Seasons Resort Orlando at Walt Disney World Resort is a perfect pairing of Disney and luxury, marrying the two together in a seamless vacation without oversaturating the stay. Breakfast with Goofy counterbalances with a sprawling spa, while guestrooms overlook the nearby Epcot, Magic Kingdom, and Hollywood Studios, affording views of the nightly fireworks shows from the comfort of your balcony. The adults-only pool is also a welcome respite for parents and dining at the rooftop Spanish steakhouse Capa is a must while on property. The five-star resort is home to a lazy river, a Disney concierge service and an 18-hole golf course.
Photo Credit: Walt Disney World
How to Play
The private premium VIP tour service at Walt Disney World truly is the best way to experience the parks. With a dedicated personal concierge, guests are picked up in private car at a time of their choosing. Expedited FastPass access means no waiting in lines with your private guide accompanying your group of up to 10. We hit every ride in Magic Kingdom during our stay and never had to deal with long waits. The guides are also Disney experts, sharing behind-the-scenes information during the tour as well as fashioning your trip to your interests.
Photo Credit: Walt Disney World
Five-Diamond Dining
Dining at Disney is not restricted to just the parks, the Disney Resorts are home to their own fine dining establishments. The five-diamond Victoria & Albert's at Grand Floridian is exceptional, whether enjoying the intimate dining room, private dining space or the chef's table, the top-tier service and menu are a excellent. Chef de Cuisine Scott Hunnel is described by his wait staff as a "genius and a gentleman," and their description is spot on. Between an amuse bouche of Cauliflower Panna Cotta with American Caviar, a first course of Roulade of Smoked Salmon and Alaskan King Crab, the live harp music and rich textures of the candle-lit space, guests are offered a more refined way to dine while at the park.
Photo Credit: Walt Disney World
Nightlife
The newly-developed Disney Springs, previously Downtown Disney, is home to several shops and dining amenities, including the contemporary Morimoto Asia Disney Springs. A casual stroll along the lake is a perfect way to spend the evening watching amphibious cars carry passengers to and from their destinations or stopping by the Spiltsville Luxury Lanes, a bowling alley with a new take on the American pastime.
Photo Credit: Walt Disney World
Setting Up Residence
For those who just can't get enough of Walt Disney World Resort, you can set up shop in Orlando at Golden Oak. The private homes in the gated community have thoughtful touches of Disney, such as hidden Mickeys in ironwork or bronze sculptures near reflecting pools, with elegant neighborhoods celebrating Old Florida architecture. Starting at $2 million, homeowners also enjoy access to a private clubhouse and private events.
Far from being a play place exclusive to the child's imagination, Walt Disney World has a deep and developed luxury realm. Guests can find some of the nation's best dining, homes, and experiences tucked into the wonderful world of Disney.