Photo Credit: Pixabay
In the wise words of our favourite beer enthusiast Homer Simpson: "I'm gonna drink lots of beer and stay out all night." But in true nomad style, all around the world. Ladies and gents (who says beer is solely a man's drink?), let's get ready to stumble.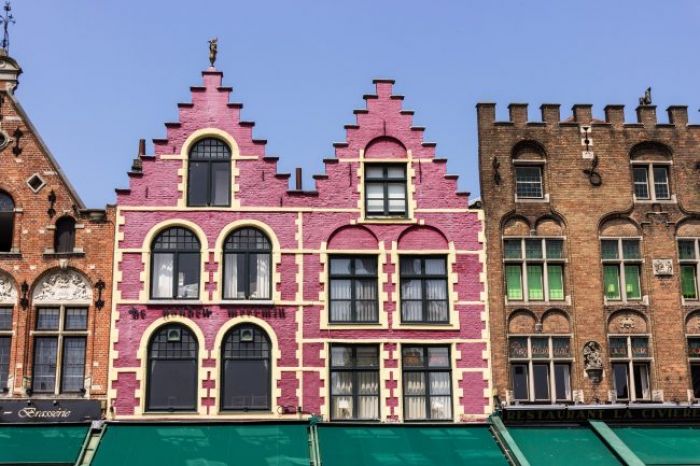 Photo Credit: Pixabay
Bruges, Belgium
The vibe: Modern day medieval-preserved city, enjoy your brew after (and not while!) exploring cathedrals and canals. The beer culture in Bruges is a strong one. Although there is only one brewery left, pubs are scattered all over town with a very casual ambience that makes for day-drinking, because whether you're on vacation or not, do as the Belgians do. Put this watering hole on your list: the ancient Cafe Vlissinghe, still going strong since 1515.
The vice: There are over 400 kinds of Belgian beer to sample but to be frank, that's quite a stretch so we don't highly recommend them all. But, we'd be mad not to guide you in the direction of a place called Westvleteren. It's where you'll find beer hailed the 'best in the world'. Some beer is brewed by hipsters, some by big corporations, but the 'best' is brewed by monks and goes by the name Westvleteren 12. A telephone order to the Sint Sixtus Abbey is required months in advance because it's that in demand.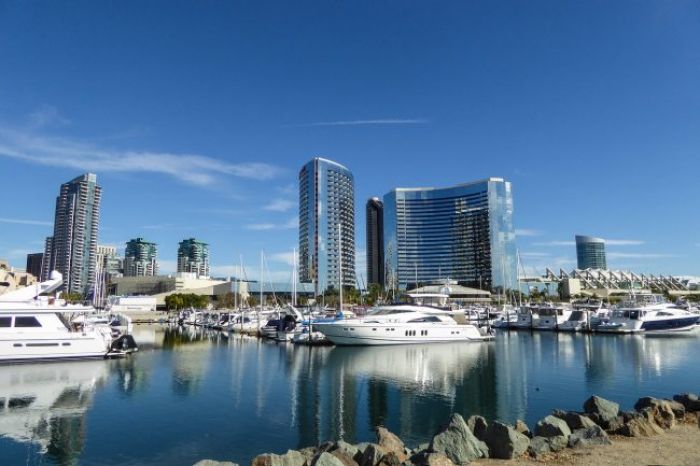 Photo Credit: Pixabay
The vibe: Welcome to the America's finest craft beer city! Really, where do we start? Breweries boomed in the '90s and the hype just hasn't sobered down. The sunny weather is complement by stouts, Belgian-style ales, and IPA's. San Diego is also a foodie stop on the map which is perfect. After all, what's beer without a pairing of good grub? But we'll leave that topic for another day.
The vice: Surf, scoff down fish tacos (definitely on the list for beer pairings) and sip Stone IPA – dare we say, one of the best craft beers of all time? You'll find refreshments at our top three breweries: Stone Brewery, Ballast Point and Karl Strauss.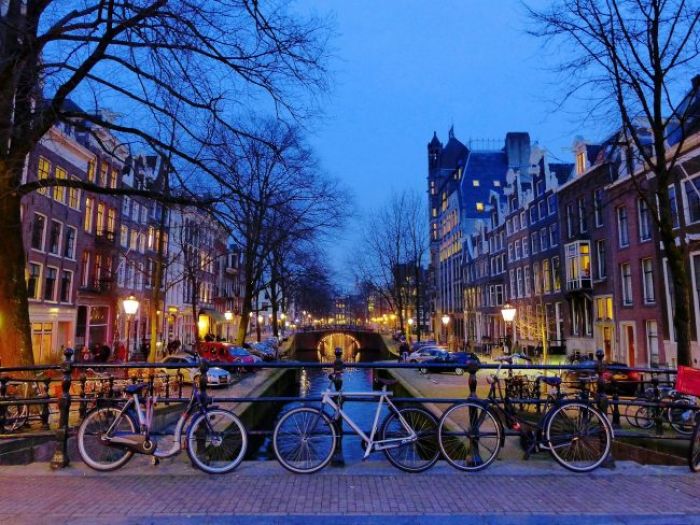 Photo Credit: Pixabay
Amsterdam, Netherlands
The vibe: Amsterdam is famous for a lot of things (more on that soon). The country is soaked in history and art, apparent in Amsterdam's overall aesthetic. Gorgeous canals, locals and tourists riding their bicycles, parks and tulips, there is but one site that intrigues the beer-drinker most: bruin cafés. Also known as "brown bars," they're dimly-lited with candles, free from crowds and long lines, and have such a mysterious appeal. How's that for a break from smokey clubs?
The vice: So, Heineken may not be the best there is in Amsterdam. Yes, despite being Netherland's top beer export. We know, it shocked us too. Relieve that shock at a place called Cafe Gollem, almost hidden in a tiny alley. The pub is almost 40 years old and stocks more than 200 types of bottled beers and 10 beers on tap.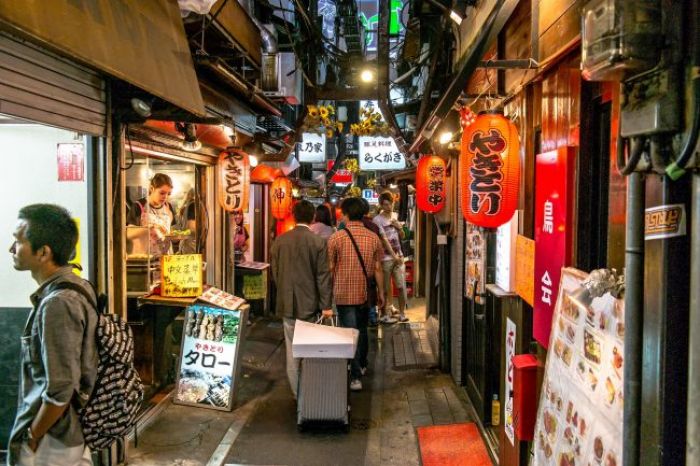 Photo Credit: Pixabay
Tokyo, Japan
The vibe: Tokyo comes alive at night and if you've been, you'll know there's no other place like it. The flashing neon-lit signboards, busy Shibuya crossing and having people politely bow when they bump into you—it could only be Tokyo. You'll find after-work crowds tucked inside tiny bars with tap setups. So tiny in fact, that you'll need reservations even as regulars.
The vice: Never turn down sake, but make room for ji-biiru, Japanese artisanal craft beer. Some of the more popular pubs are Popeye, Kura-Kura, and Craftheads, the last of which has western bottled beer too. But if you can't snag a seat anywhere, did you know you can even buy beer cans from vending machines on the streets?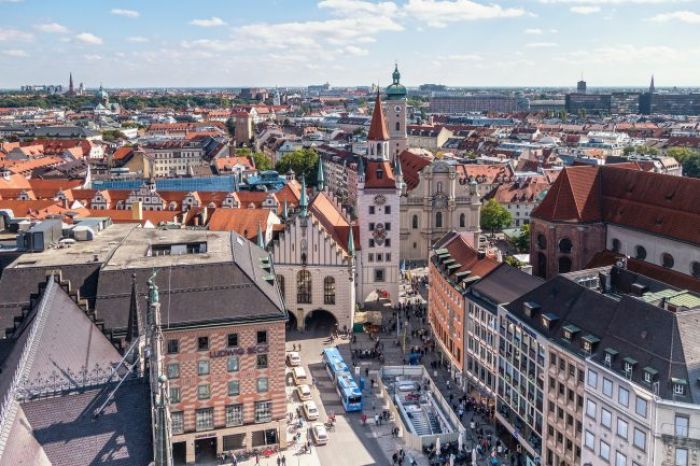 Photo Credit: Pixabay
Munich, Germany
The vibe: It's the beer capital of the world, but you already knew that. Here's a fun fact about the annual Oktoberfest (only the greatest beer festival!); it originated as a wedding party in the early 19th-century. And now, six million beer drinks visit Munich in October to celebrate love of a different kind; lager.
The vice: Every nook and cranny of Munich is good for a pint but arguably, the experience you get at a brewery does justice to Germany's beer culture. Some are practically ancient even. A popular brewery is Hofbräuhaus, which was founded in 1589 by the Duke of Bavaria and produces some of the Germany's best beers including Paulaner, Hacker-Pschorr, Erdinger and Löwenbräu. Not sure how to pronounce those names? Just slur something out and you'll fit right in.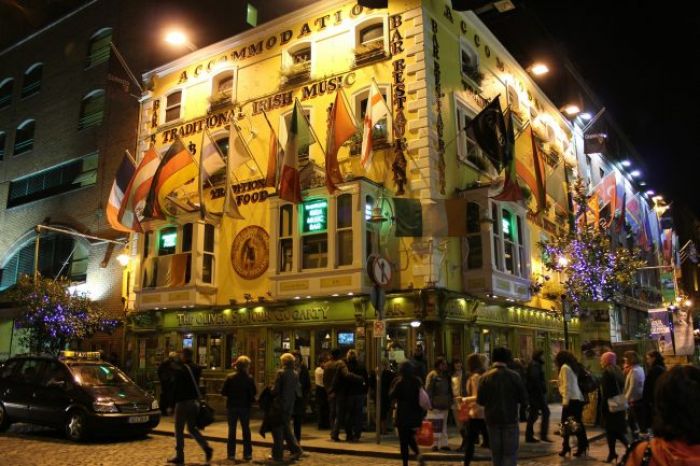 Photo Credit: Pixabay
Dublin, Ireland
The vibe: Think St. Patrick's Day on a lesser grand scale. Hey, they can't be partying every day of the year! Locals and tourists get to enjoy big open gardens, castles, live folk music and stunning mountains. That's reason enough to celebrate with a pint, so here's an important rule when it comes to pub etiquette: if you're with a group, offer to get a round of drinks as common courtesy. Everyone is expected to return the favoure and couples count as two units, not one.
The vice: Guinness, the finest dark ale there is. A must-do on the Irish tour is heading to the Brazen Head Pub which dates back to 1198! It's touristy, but you shouldn't dismiss a visit to the famous Guinness Brewery either, where you'll drink and be merry, but also learn that there's so much more to the drink that's taken over every Irish bar worldwide.