Photo Credit: Shutterstock.com
There's nothing like a great road trip to clear your mind of your daily duties and open you up to the nation's best landscapes. In the US, there are so many scenic routes scattered throughout the country that choosing which one to embark on can be difficult. But that's the beauty of the journey, you're never short of the great adventures that lie ahead. Over the coming year, we're mapping out some of our favorite itineraries for travelers looking to escape the hustle-and-bustle of life and hit the open road.
The east coast has been experiencing a warmer than usual autumn. Temperatures have been soaring into the '80s as far north as New England, making for some pretty epic opportunities to enjoy the fall foliage outdoors. Before things start to cool down, take advantage of this year's weather and pack up your car for a colorful road trip from Lake Candlewood, Connecticut to Lake Champlain, Vermont. Get your playlist ready, pack your favorite sweaters, throw in your hiking boots, and check out our guide to an east coast excursion.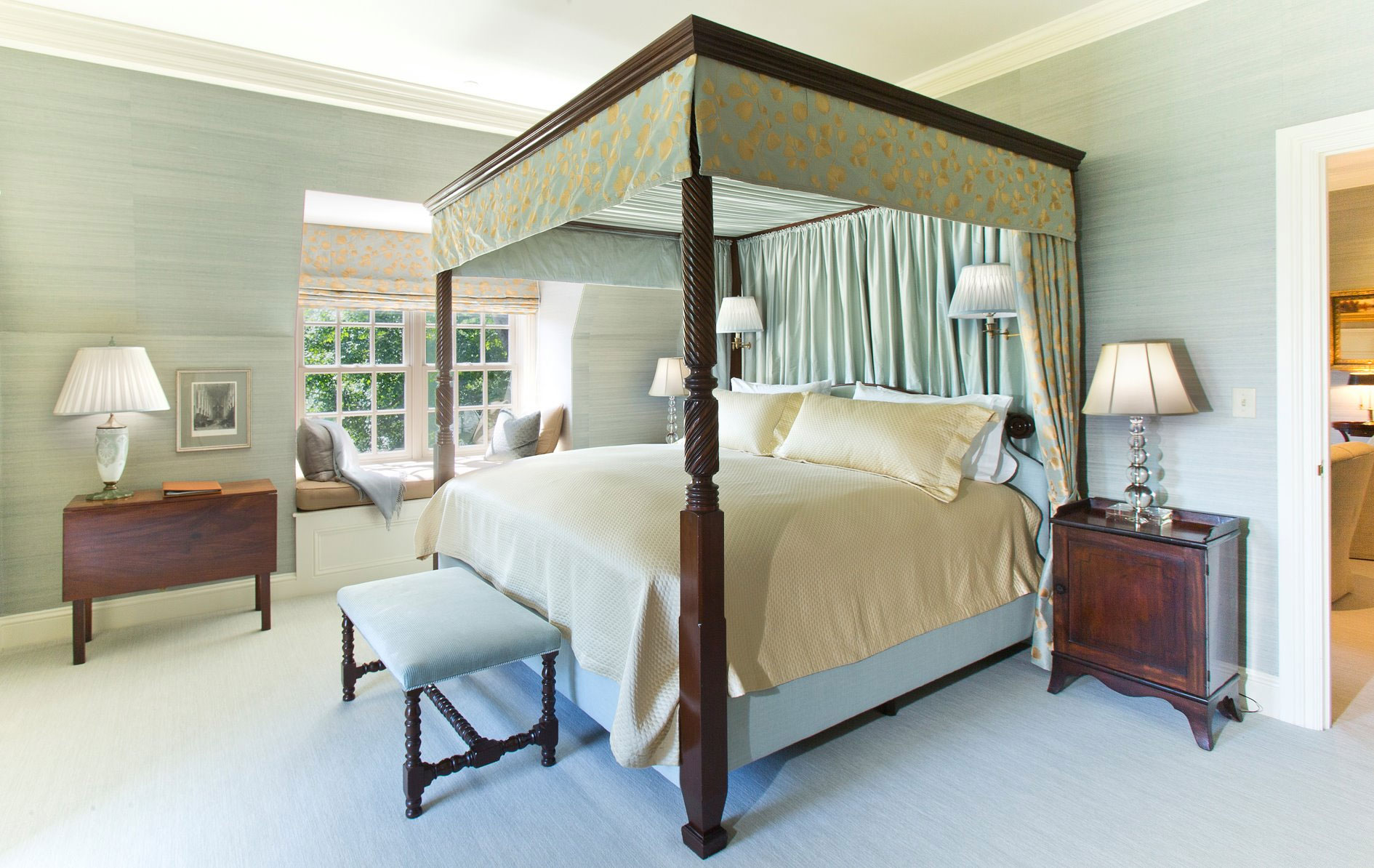 Photo Credit: Mayflower Grace Hotel
To begin, start in Lake Candlewood, the largest lake in the state. Before setting off on your adventure, spend the day exploring the city by visiting its award-winning wineries, the Danbury Railway museum or get a birds eye view of the countryside via a hot air balloon tour. For overnight accommodations, stay in the five-star Mayflower Grace Hotel, a small boutique property surrounded by 3,000 acres of nature preserve. In the morning, head out from Danbury, at the southern tip of the lake and head east along Candlewood Lake Rd S before reconnecting with US 7 to Kent.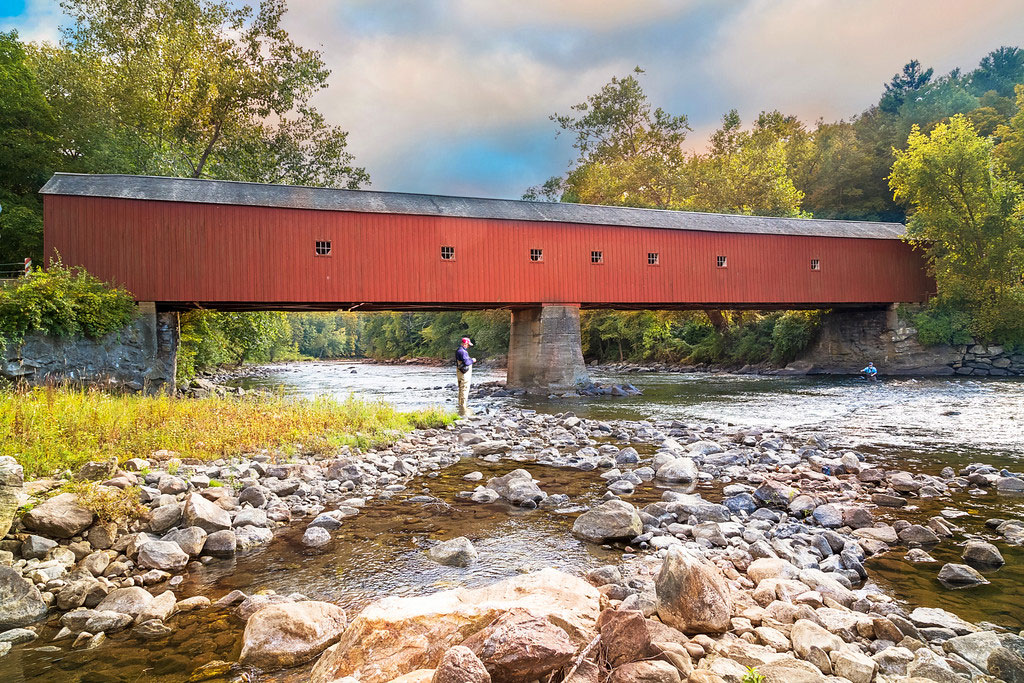 Photo Credit: Connecticut CVB
Kent is known as the best destination for fall foliage viewing. The city is surrounded by dense woodlands in the Litchfield Hills on the banks of the Housatonic River. Start your Kent adventure with a hike up Cobble Mountain in Macedonia Brook State Park. The three-mile roundtrip hike is challenging (not for children) but the views from the top are more than worth it. To get to Housatonic Park from Kent, it's about a 15-minute drive on US 7. The single-land road weaves between thick forests, past Kent Falls State Park and through West Cornwall's covered bridge (you'll want to stop and take pictures here).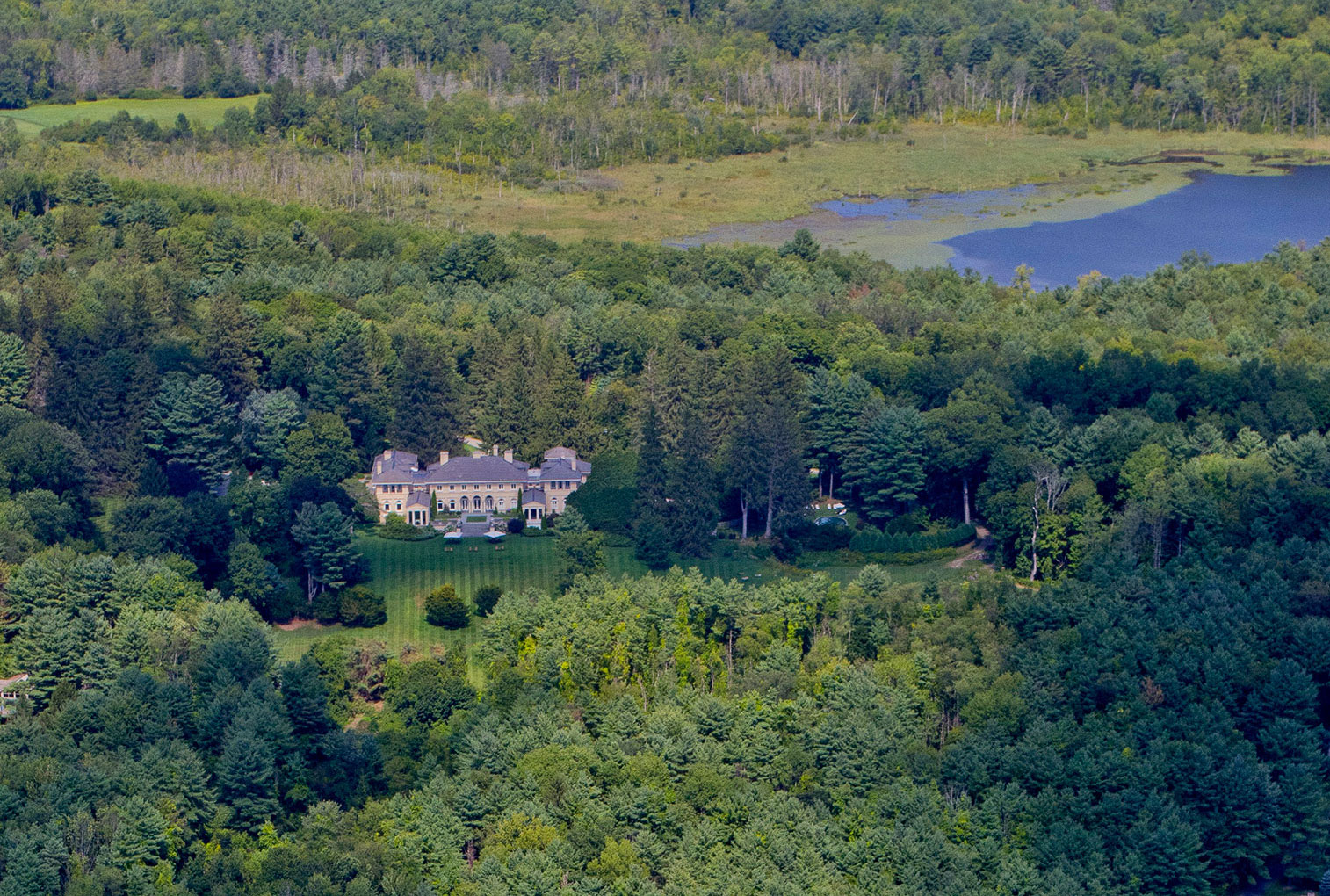 Photo Credit: Wheatleigh
After your hike, continue along US 7 toward Great Barrington (about an hour drive) and get overnight accommodations at Wheatleigh. The Forbes five-star hotel includes five-diamond restaurant that you'll definitely want to check out. Plus, it has its own golf course should you wish to get in a round the next morning. From there, head to The Berkshires as you pass rolling hills and colorful barns dotting the countryside. In Lee, the highway merges with scenic US 20 to October Mountain. From there, head 16 miles north through Lenox and Pittsfield to Lanesborough, turn right on N Main St and follow the signs to the park entrance.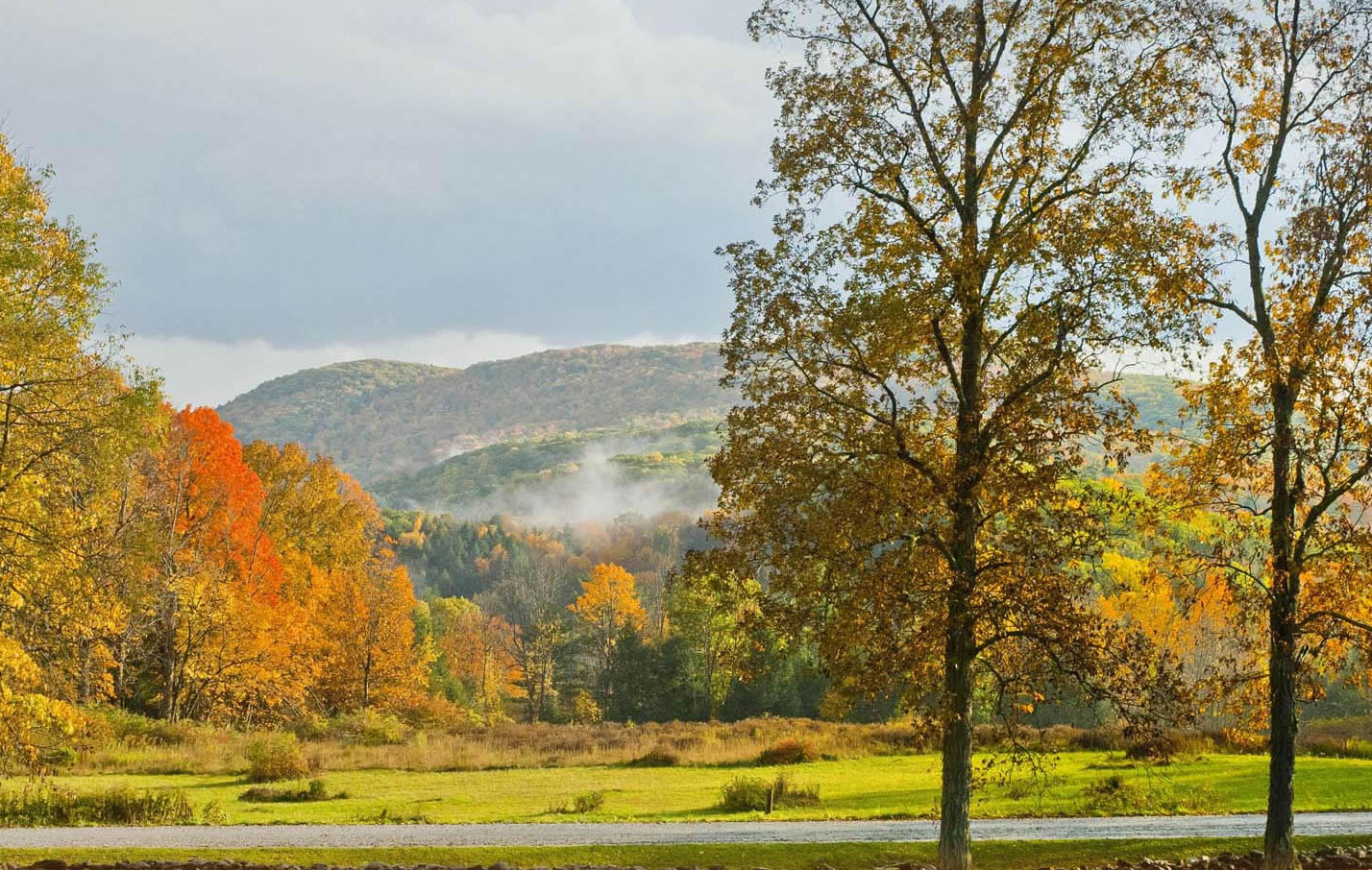 Here, October Mountain State Forest, the state's largest, is filled with various hiking trails and spans 16,127 acres of land. There are enough routes here that you can take it as easy or as difficult as you'd like for your foliage hike. Afterwards, get back on US 7 heading north through Williamstown into Vermont. North of Bennington, turn left on Rte 7A and continue to Manchester (about two hours from the state forest). Set up shop for the night and The Equinox, a Luxury Collection Golf Resort & Spa.
In the morning, take some time to explore the city with its beautiful New England architecture and grab food and drinks for a picnic on Mount Equinox. The mount is the highest accessible by car in the Taconic Range. Its 5.2 mile ascent ends 3,828 feet in the clouds overlooking the Battenkill Valley, the Adirondacks and Montréal's Mount Royal. Enjoy a picnic here and be sure to save plenty of time for photo ops.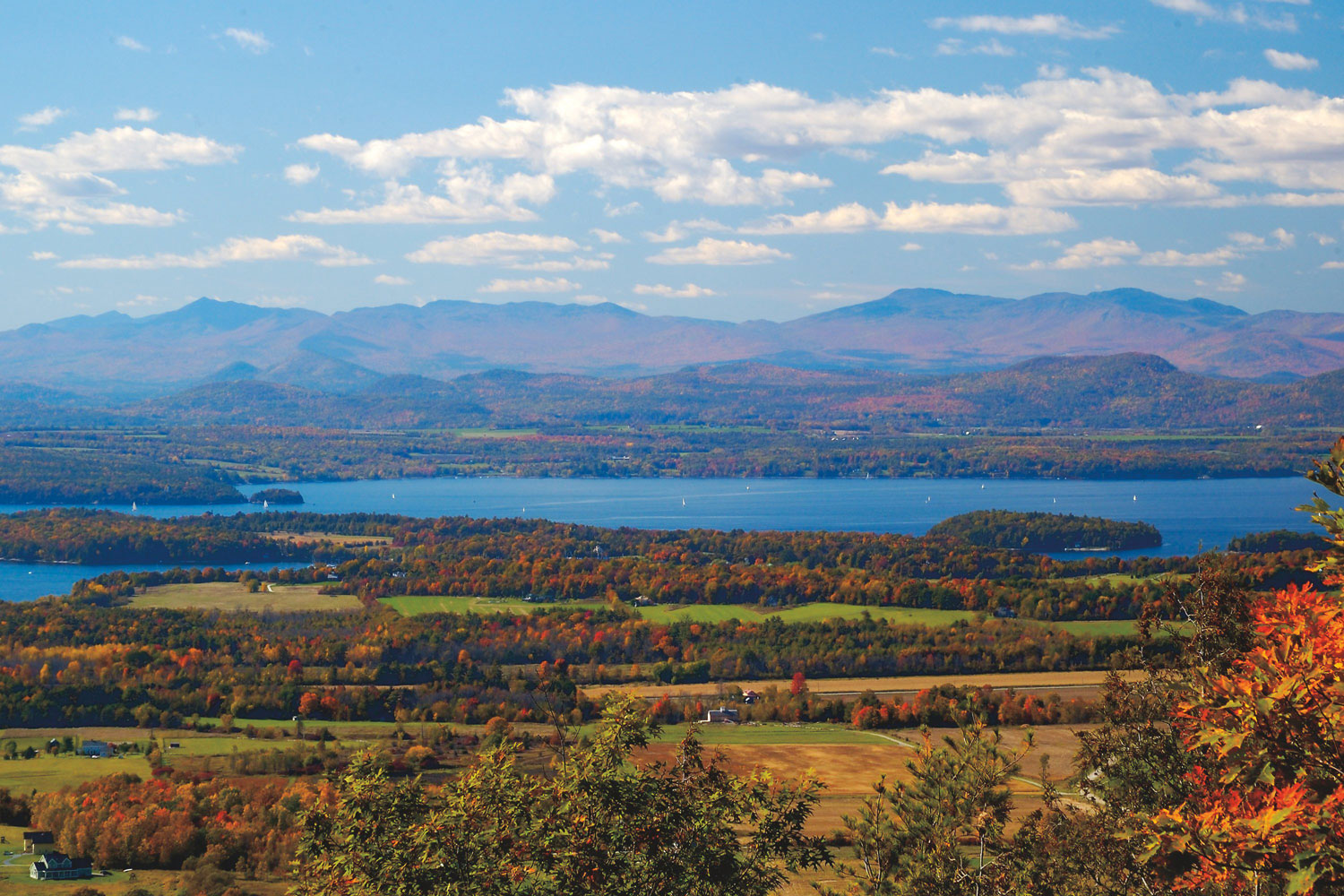 Photo Credit: Shutterstock.com
Finally, on the last leg of your trip, head back on US 7 north to Burlington (about a 2.5 to three-hour drive). Covering 49 square miles, Lake Champlain is one of Burlington's best natural attractions and is the largest freshwater lake in the US. After touring the area on foot, head to the Lake Champlain Chocolates Factory Store to pick up some of the city's signature treats. For accommodations, head east to Stoweflake Mountain Resort & Spa, one of the state's top hotels. Since you'll definitely need some R&R after your hours behind the wheel, book a spa treatment and spend the following day being pampered with therapies such as the Heaven & Earth massage or Vermont Maple Sugar Body Polish.