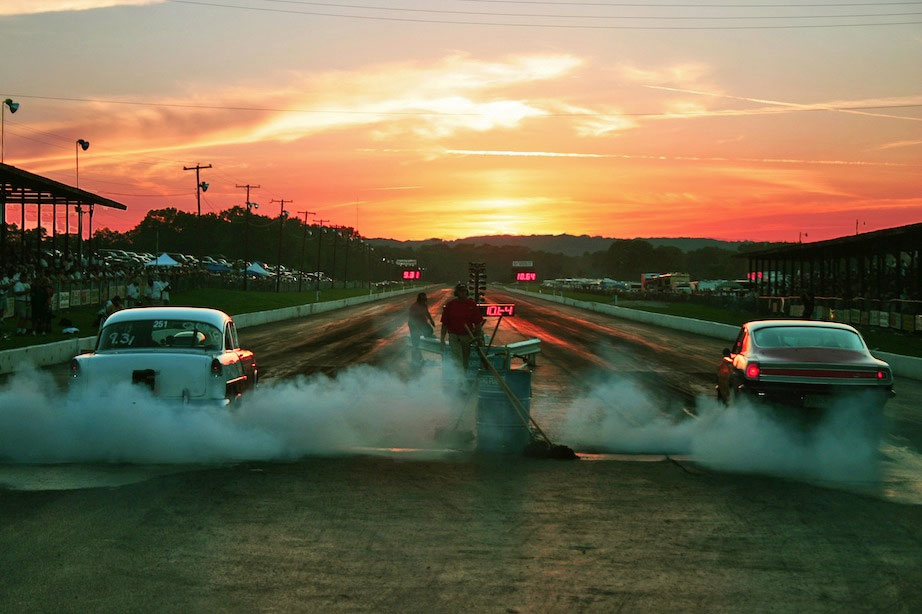 Photo Credit: Bowling Green CVB
About an hour north of the luster and flash of Downtown Nashville, lies a small Kentucky city that is full of mystery, history, and Southern elegance. Home to the soon-to-open Kentucky Grand Hotel & Spa, Bowling Green, with a locale of only 65,000 people, has big city dreams. The high-end hotel houses the two largest penthouse suites in the state of Kentucky, great for those heading into town for game days at Western Kentucky, exploring Mammoth Cave, or even the ballers coming into town to construct their own Corvette from the ground up at the Corvette Assembly Plant.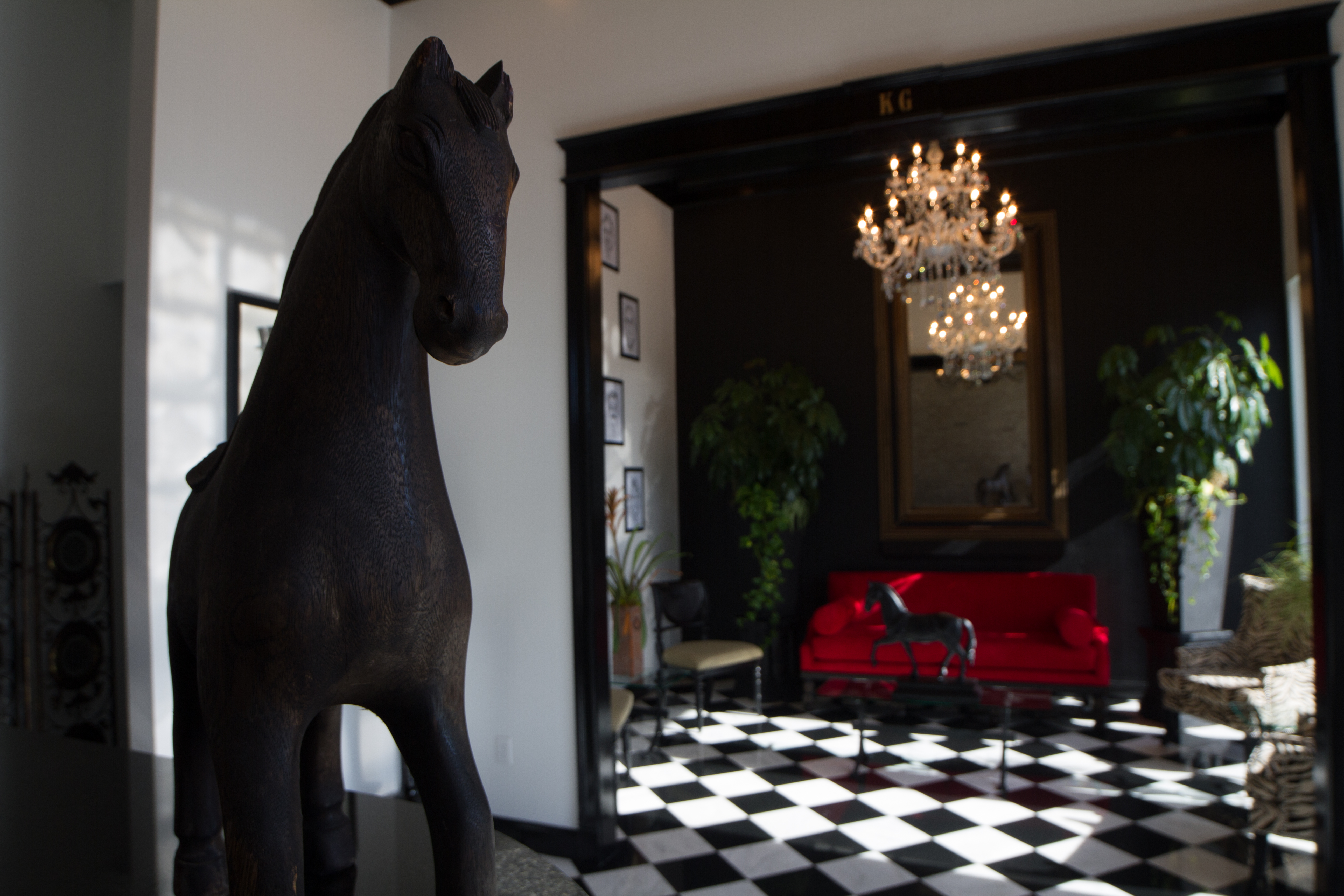 Photo Credit: Kentucky Grand Hotel & Spa
Inside the Kentucky Grand Hotel & Spa (opening December 1) is the Derby Piano & Dessert Bar, where locals come beautifully dressed for after dinner cocktails nightly. With upscale signature drinks and a live piano player, the bar, reminiscent of the 1940s, features images of race horses and dripping chandeliers, even the servers get in on the act with Prohibition-era costumes, ensuring you remember you're in Kentucky Bourbon Country.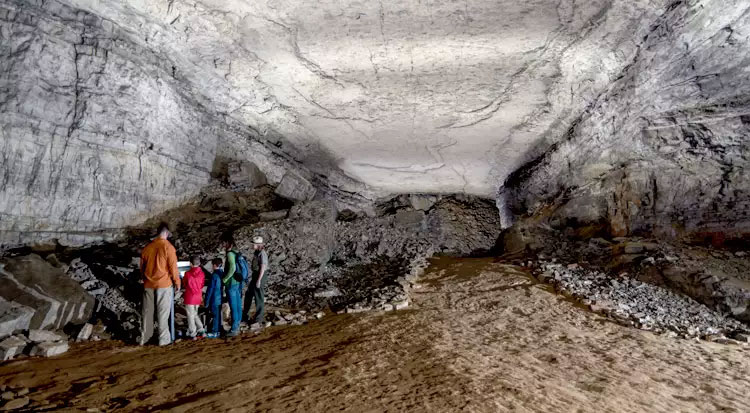 Photo Credit: Bowling Green CVB
This charming city is not all steeped in Southern tradition, it's also very down-to-earth and loves to celebrate its scientific history, as well. Housing the largest cave system in the world, this area is perfect for the lady who'd rather spend the day wearing hiking boots than heels. Mammoth Cave National Park has 400 miles of explored cave territory, once called by an early guide a "grand, gloomy, and peculiar place." Not only is Mammoth Cave one of the most-visited National Parks in the US, it's also popular with scientists, as it is still being explored and new areas are being found yearly.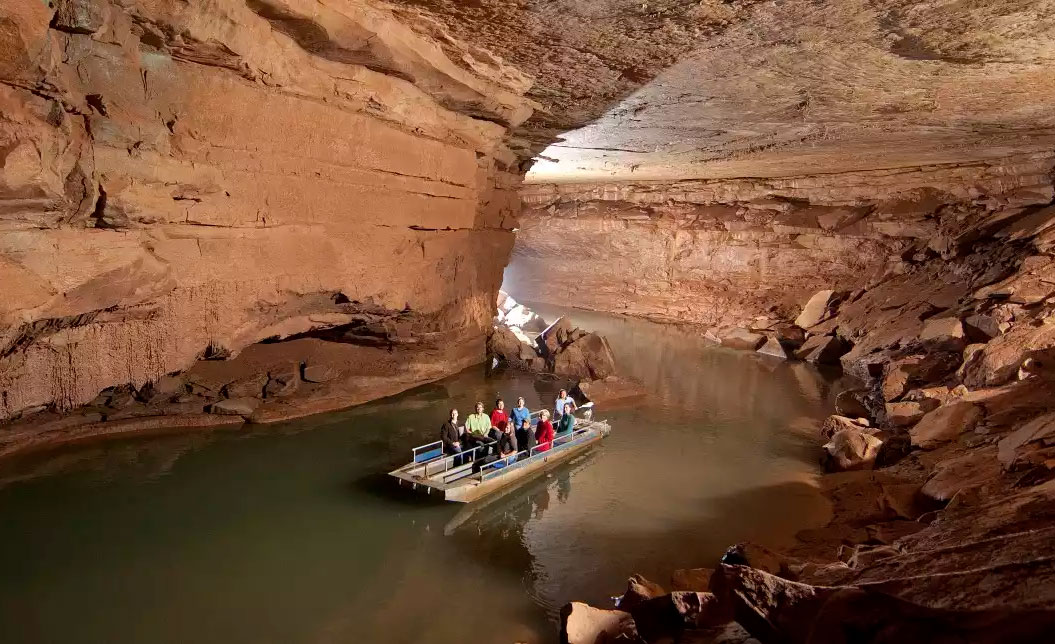 Photo Credit: Bowling Green CVB
Lost River Cave, one of the more celebrated caves in the Kentucky Cave System was once a known celeb hangout. The Cavern Night Club, as odd as it sounds, is famous for the jazz acts that have performed inside it. It was set up as a hidden nightclub during the Prohibition Era, and its performers included Ella Fitzgerald, Dinah Shore, the NBC Orchestra. It was a clandestine, luxury retreat settled nicely in between the Bourbon bootlegging capital of Louisville and the bustling music scene of Nashville. Now, the former night club conducts cave boat tours down its seven-mile long river. High-end events and weddings are held (until the winter months) at the mouth of the river inside the former Cavern Night Club, serving as reminder that even in the rural woods of Kentucky, one can find a little elegance.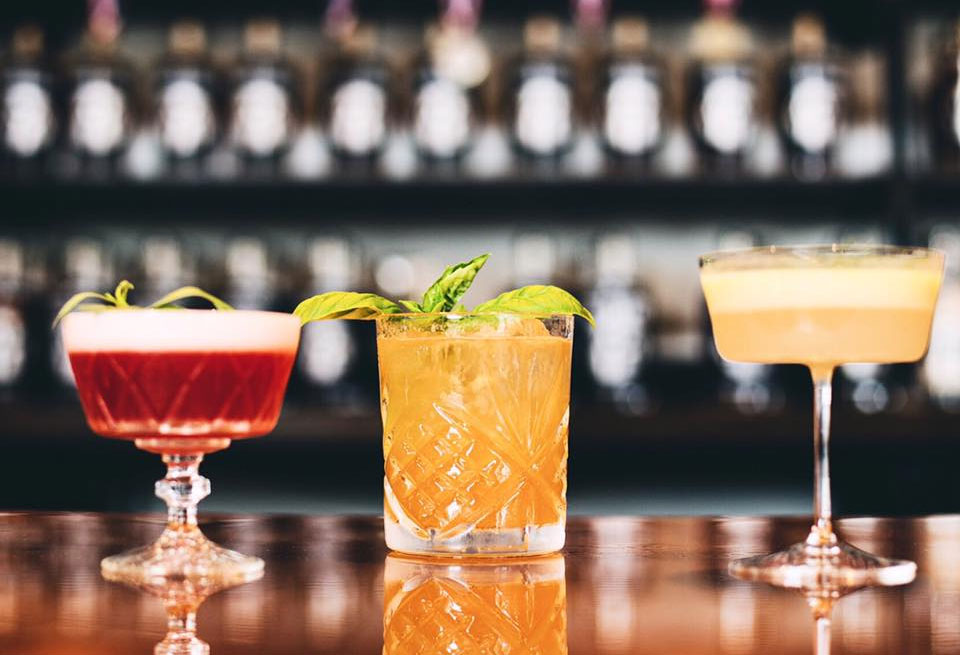 Photo Credit: Corsair Artisan Distillery
Only 1.5 hours away is Louisville, Kentucky's largest city, known as the Bourbon capital of the world. But, Bowling Green has a hand in making spirits as well. Corsair Distillery allows guests an intimate, but scientific walk through its distillery, while inhaling the botanicals used in their gin and whiskey recipes. Adding to the unexpected items on the Bowling Green list, is its legendary haunted history. Many travelers revel in haunted locations and Bowling Green is no exception. Allegedly the city has several haunted (now-closed) restaurants, hotels, and a former brothel, all located directly downtown. Taking the popular walking tour with the husband-and-wife team, Unseen Bowling Green is a fun way to get your haunts in before dinner.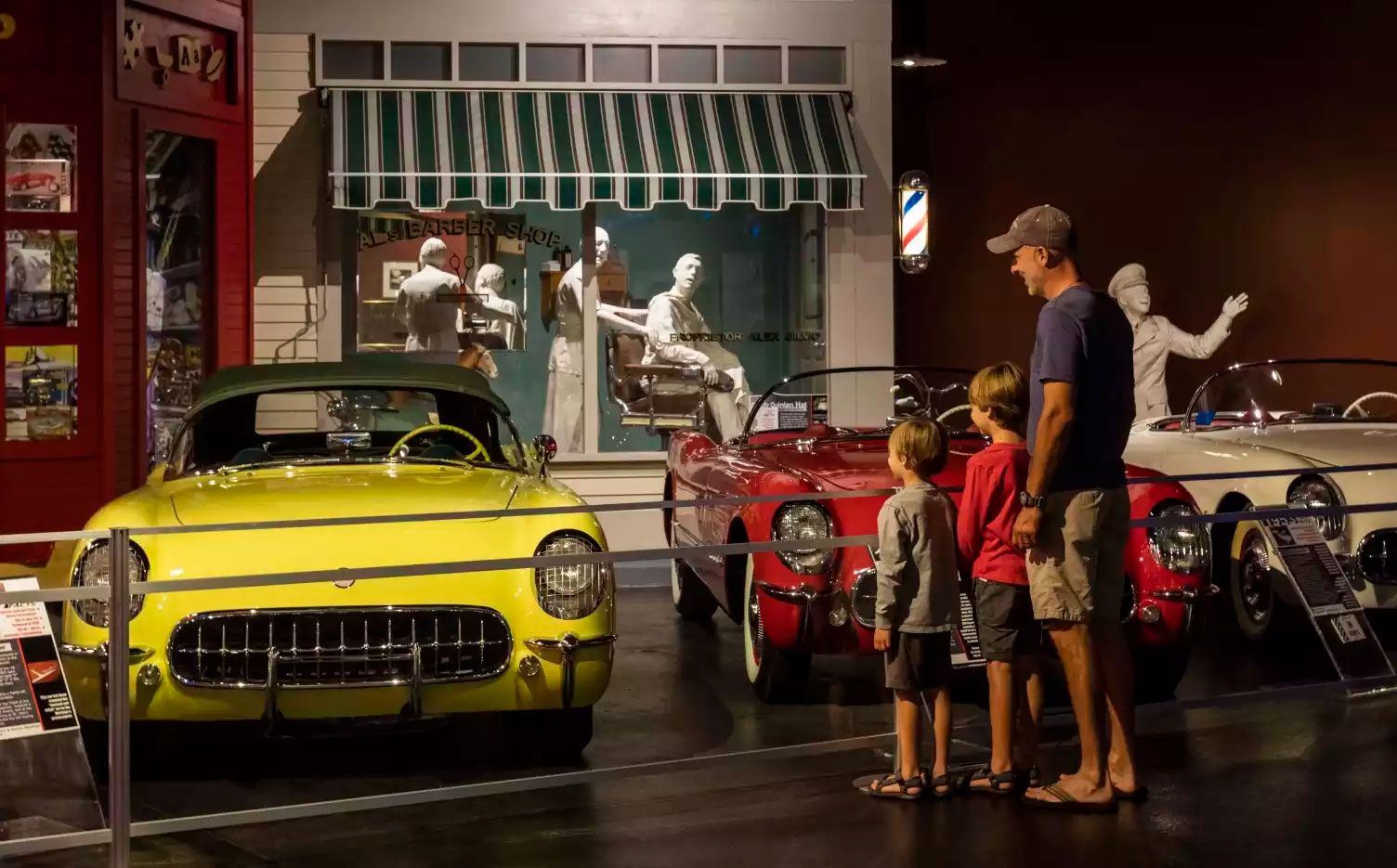 Photo Credit: Bowling Green CVB
People come to Bowling Green mostly for two reasons, caves and cars. Luxury car owners all over the world know this tiny Kentucky town as home of the National Corvette Museum. The original American sports car, the National Corvette Museum houses over 80 of the most iconic and expensive Corvettes ever made. Currently, it holds cars that would auction at over $600,000; the museum brings high-end buyers and tourists together to marvel at the unique automobile history on display.
Also, luxury buyers visit the city for the Corvette plant to have cars built from the ground up. Choosing everything from the weight of the chassis to the doors, engines, wheels, style and make of their custom cars, buyers can spend up to $200K to create their perfect whip. Should they wish, they can also choose to have their custom cars on display at the museum for a short time.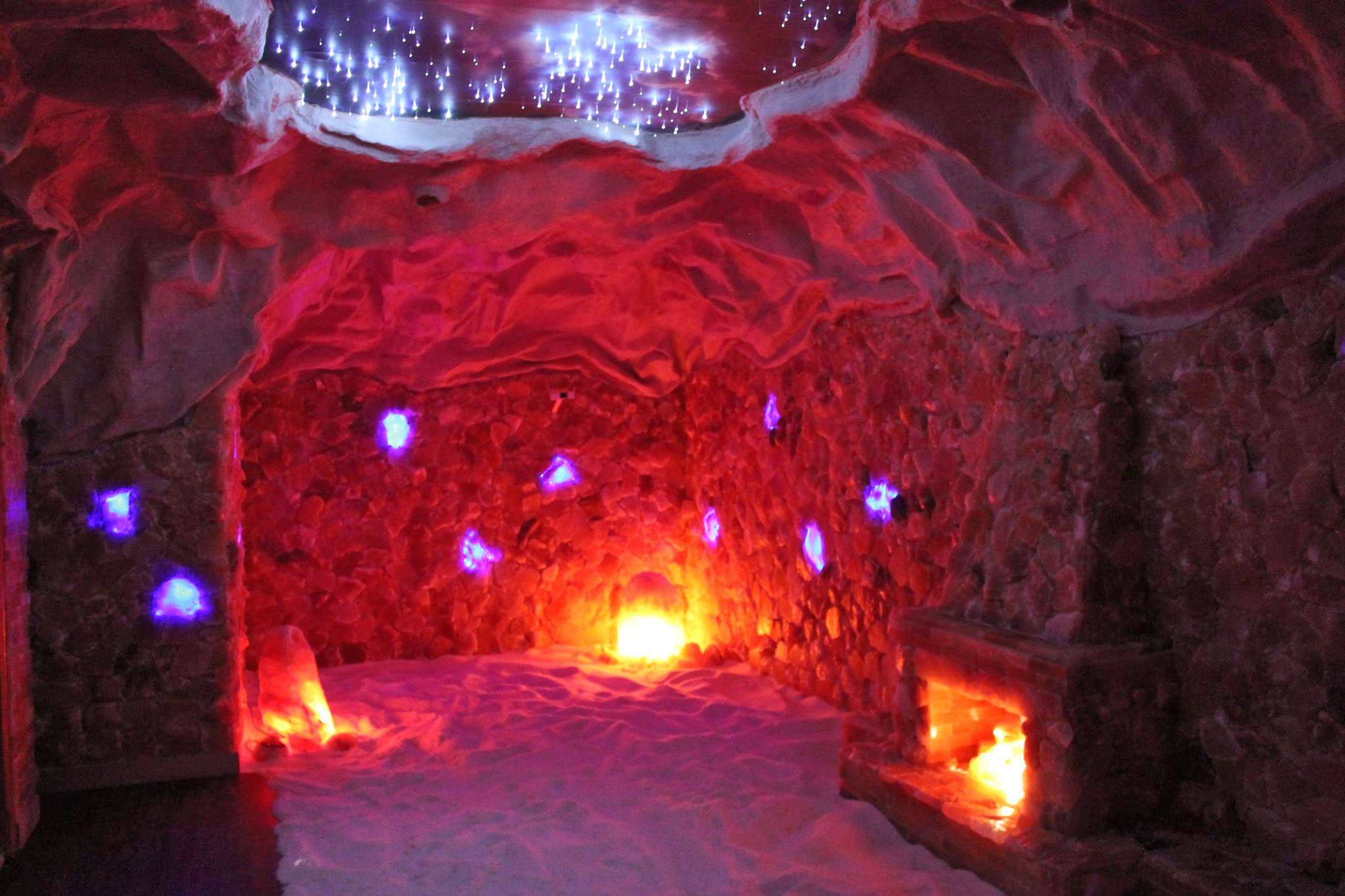 Photo Credit: Be Happy Yoga & Salt Cave
For a heavy dose of high-end relaxation, the city has a salt cave located at a very progressive yoga studio called Be Happy Yoga & Salt Cave. The cave contains tons of Himalayan Pink Salt and is heated; you simply lie in the cave for an allotted amount of time. For city slickers who have ailments such as arthritis, fibromyalgia, achy joints, or are just workout fanatics, the salt cave is a perfect way to meditate and enjoy some down time while in Kentucky. Next time you're visiting Nashville, take a little detour and see one of the South's hidden gems, Bowling Green.