Photo Credit: Highland Park Village
Sponsored Content by Westin Galleria Dallas
A Guide to Dallas' VIP Shopping Services & Stylists
For discerning shoppers looking for the best places for a little retail therapy while in Texas, look no further than Dallas. And for an even greater shop-til-you-drop experience, stay at The Westin Galleria Dallas and book their shopping package. The offer includes overnight accommodations in addition to a $500 gift certificate to the Galleria Shopping Center per night stayed. With over 200 shops, restaurants, and attractions within walking distance of the hotel's entrance, the Westin Galleria provides you with one of the chicest Dallas shopping experiences out there.
When it comes to fashion, you really don't want to mess with Texas. Don't be fooled by the southern hospitality, however, because cowboy boots and bejeweled belt buckles aren't the only contributions that the state has made to the sartorial world. As the birth place of Neiman Marcus and America's first shopping center, it's safe to say that Dallas is a city with a fashion legacy. From quirky, one-of-a-kind vintage shops to this season's most covetable runway pieces, Dallas has shopping options for everyone.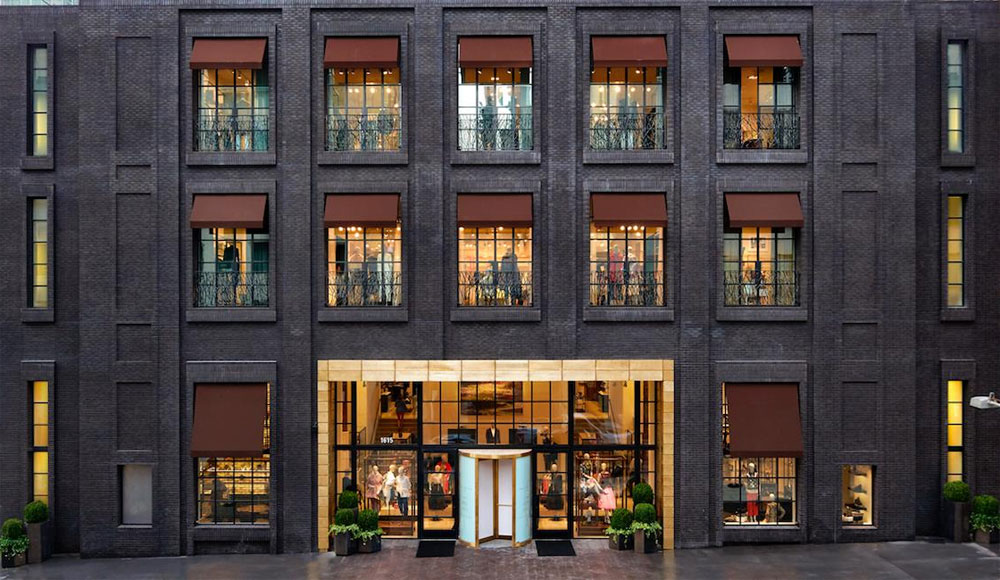 Photo Credit: Forty Five Ten
Though there are an array of large-scale shopping centers throughout the Dallas-Fort Worth metroplex, some of its best shopping experiences can be found in small boutiques. Small, by Dallas standards, isn't necessarily little by anyone else's standards. With 37,000 square feet of pure shopping bliss in its flagship location, there is always something new to find at Forty Five Ten—just ask the store's celebrity clientele, which include Oprah, Laura Bush, Victoria Beckham, and Rihanna to name a few. No big deal. In addition to their wide array of designers available for women, the store also provides an extensive men's, home goods, jewelry, and beauty sections.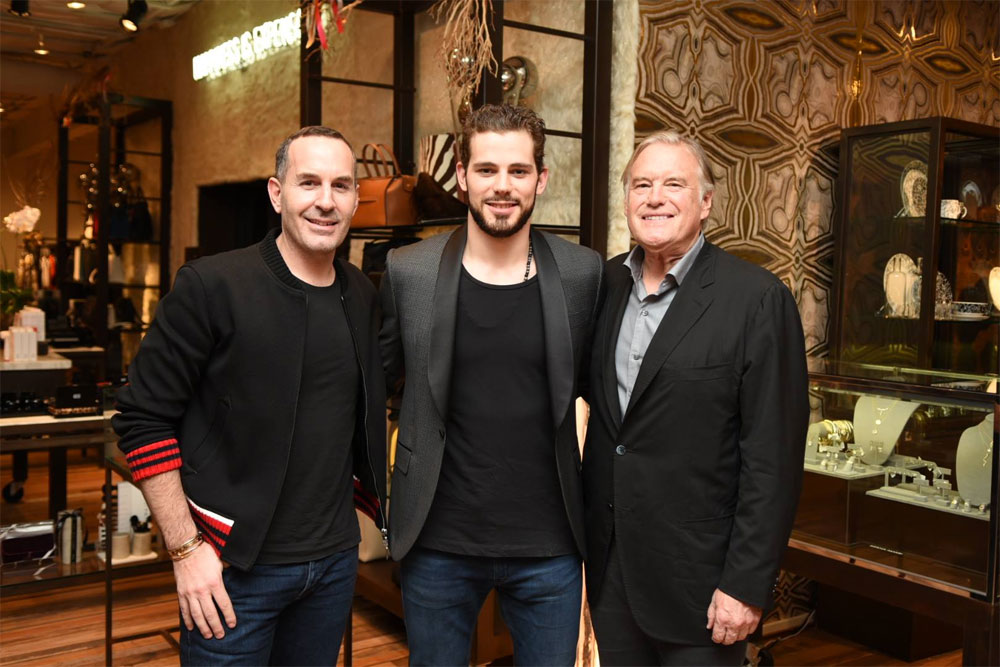 Photo Credit: Forty Five Ten
True fashion insiders should note that the flagship store is one of only two places in the country where you can access TTH, a highly curated in-house collection created by the brand's own creative director and fashion darling Taylor Tomasi Hill. If perusing the racks has worked up your appetite, stop by the T Room, the boutique's on-site eatery. The café specializes in light eats and macarons, and claims it's one of the "chicest places to get lunch in the city."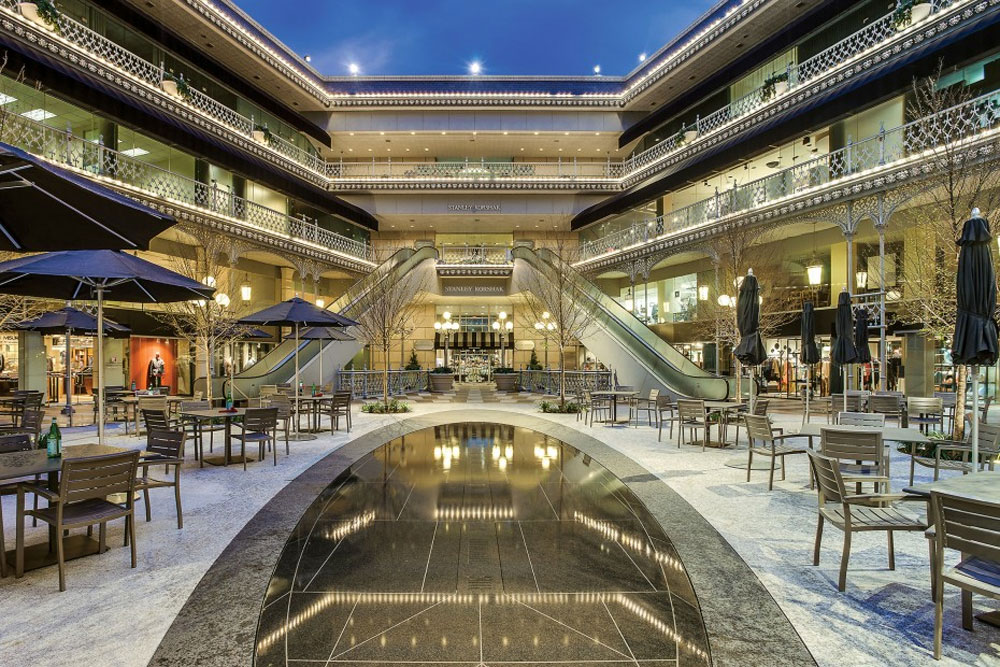 Photo Credit: Stanley Korshak
As the late Yves Saint Laurent once said, "Fashions fade, style is eternal." For those days when you can't find a stitch to wear, a stylist can step in to help rearrange the way you see your closet. Thankfully, Dallas is home to some of the best style mavens in the game. At the 65,000-square-foot Stanley Korshak, a team of style advisors awaits clients looking to build out their best wardrobe or find the perfect event outfit. Though the one-on-one styling sessions can be a helpful and delightful experience for anyone, what really makes the store stand out in the Dallas scene is its full-service Bridal Salon. The Brides with Benefits Package gives new guests full access to a range of services throughout the store including pre-wedding consultations by the cosmetics team, personalized styling sessions for bride and bridesmaids, and custom-made accessories to wear on their special day. With a range of gowns from designers such as Vera Wang, Naeem Khan and Issabelle Armstrong, brides utilizing this shopping dream can have their own "Say Yes to the Dress" moment.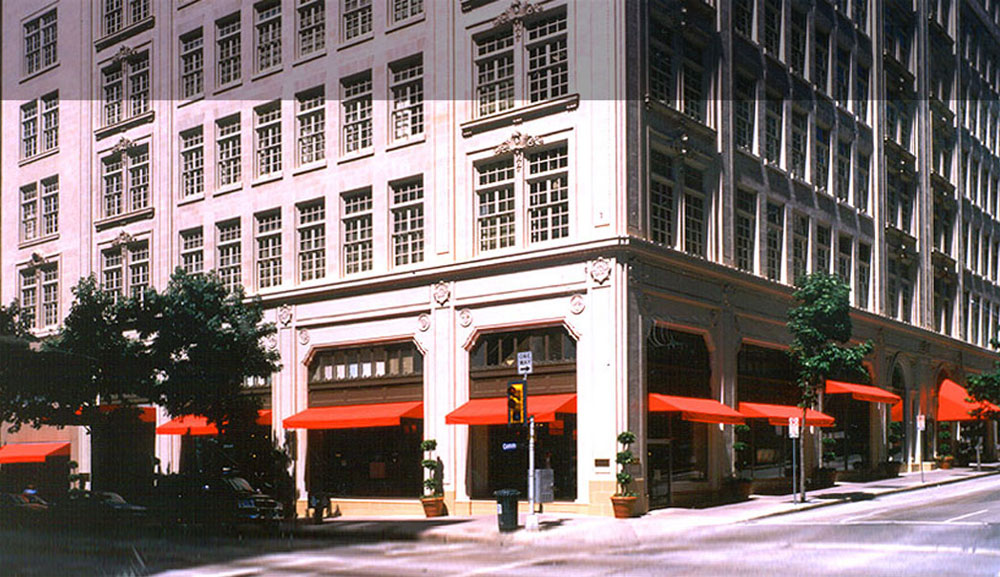 Photo Credit: Neiman Marcus
Since 1907, Neiman Marcus has been a purveyor of some of the highest quality fashion merchandise found in the world. Its flagship store and headquarters is located in downtown Dallas on Main Street, and was given the title of Recorded Texas Historic Landmark. Though the luxury department store can be found all over the world, its flagship is a special treat for shoppers. In addition to the wide selection of high-end designer goods and styling services that can be found at any of its location, the flagship offers an on-site, luxury salon. Guests will also find the original Zodiac restaurant which recently celebrated 50 years of providing patrons with high-end dining and cocktails. Fashionistas that are really in the know can snag an invitation to the store's events or trunk shows, where select shoppers get the opportunity to sip Champagne while sampling exclusive products from designers and brands such as David Yurman or Ippolita. Take note that one of the best times to visit this store is during the holiday season—the store is known throughout Dallas for its dazzling winter displays.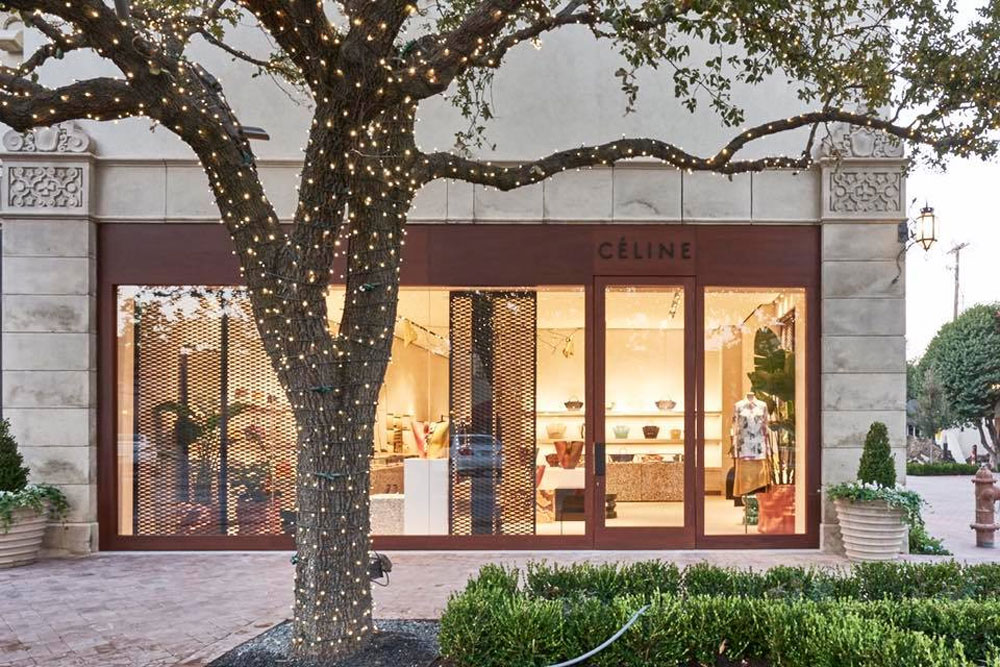 Photo Credit: Highland Park Village
There is no shame in wanting to shop until you drop. For the largest variety of luxury retailers at your fingertips, try one of Dallas' many high-end malls and shopping centers. Highland Park Village is heralded as one of the region's most lauded shopping meccas. This high-end retail center boasts some of the biggest names in fashion, including Chanel, Christian Louboutin, Hermès, Dior and many more. If those names weren't enough to convince you, The Village also offers shoppers a personal shopping team, made up of two stylists with a combined 15 years of experience in the industry. If you're in the market for something other than clothes, Highland Park has you covered. A subset of Christie's Auction House is located on the premises, with sale of rare jewelry, artworks, collectibles, photographs, and wines, occurring regularly.