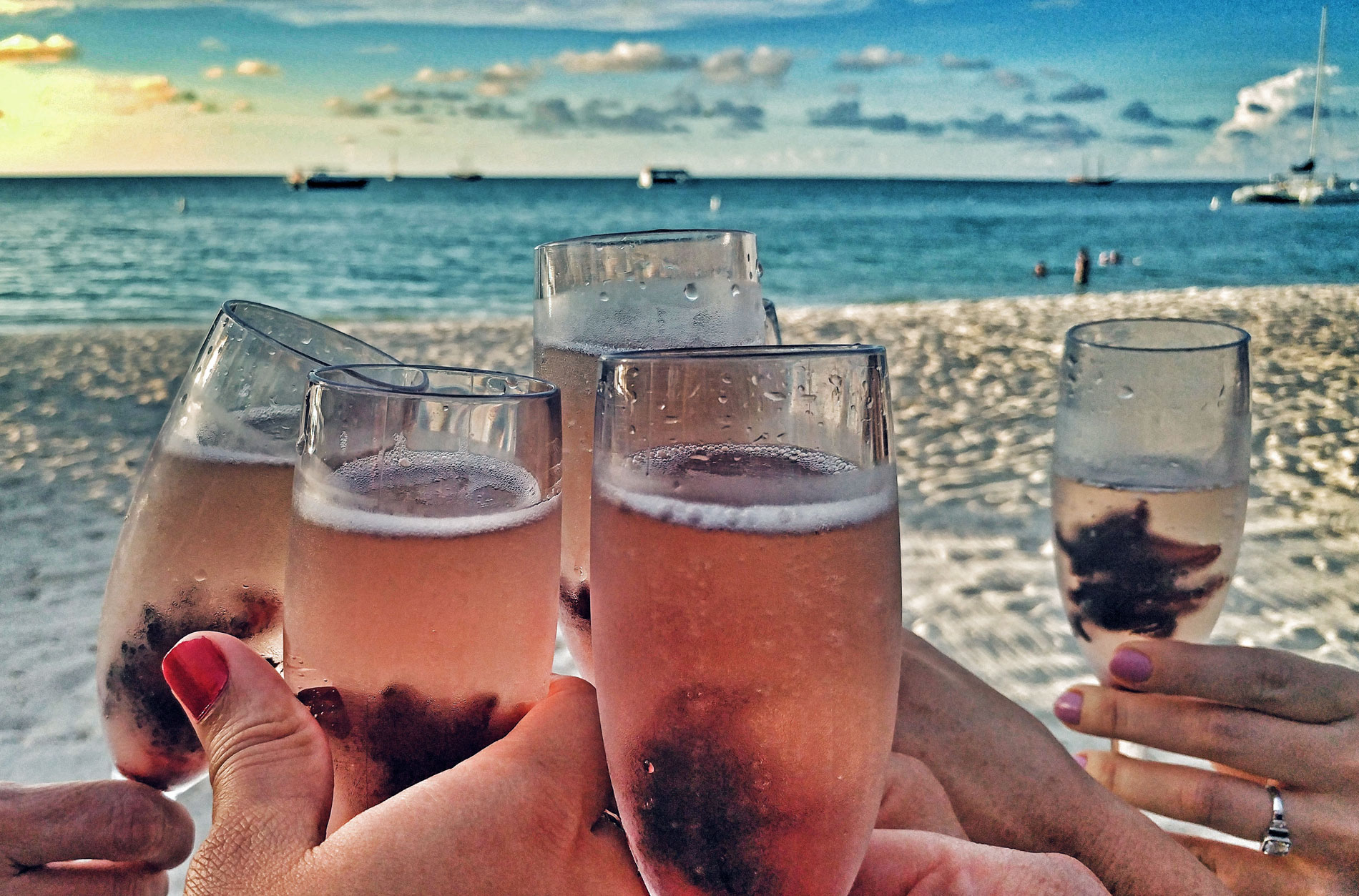 Photo Credit: Shea Peters
He asked, you said yes. Obviously the next step is to go to some tiny island in the Caribbean, without your man to toast your upcoming nuptials. Jetting off to a beautiful beach far from the stress of wedding planning is a must for many brides-to-be.
Although you might not initially think of the tiny island of Aruba as your go-to for a fun-filled bachelorette weekend, it really should be on the top of your list. Not being the first Caribbean island people consider is actually what makes Aruba special. This gem is so daringly close to the Northern coast of South America, you can actually catch a glimpse of Venezuela while sailing.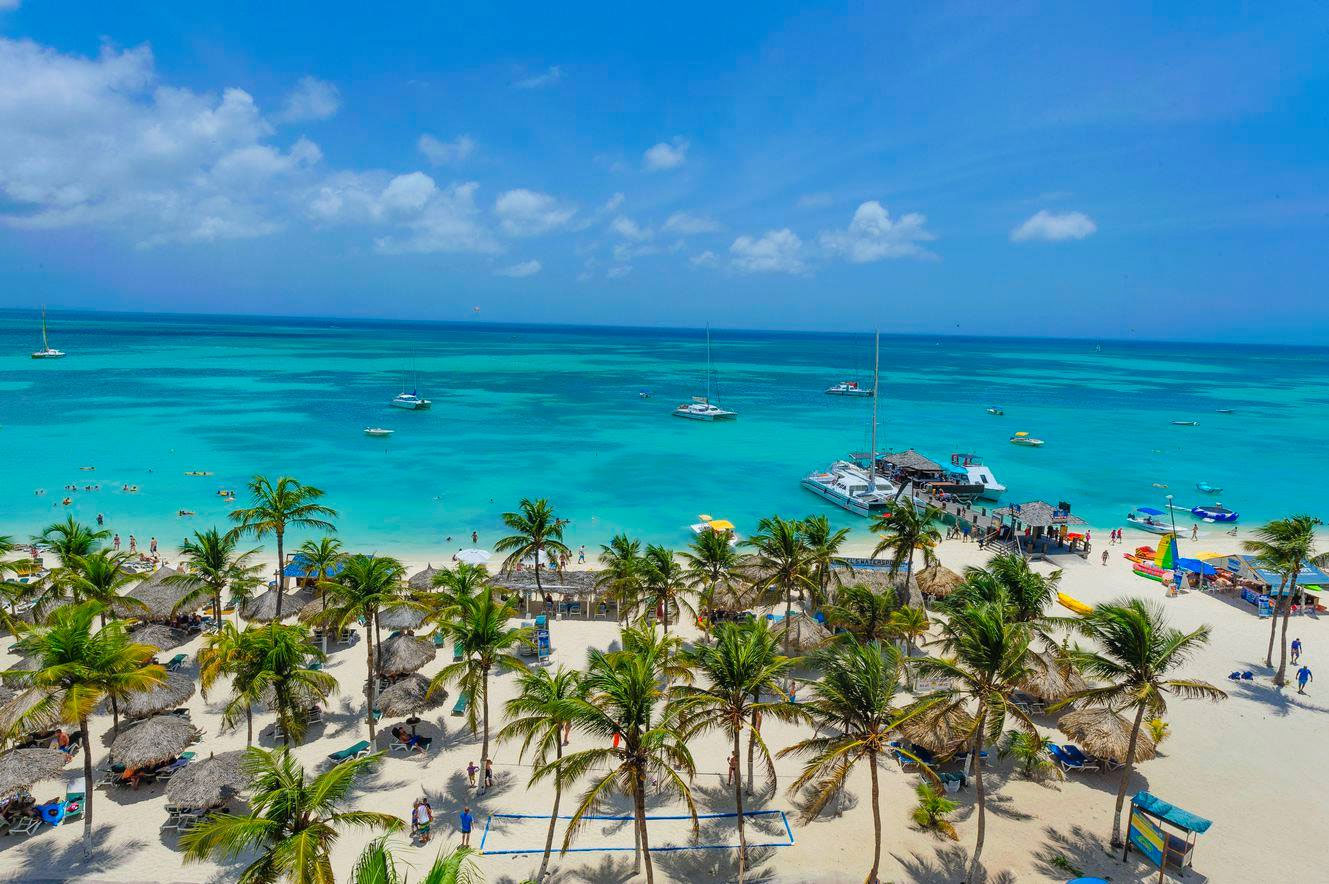 Photo Credit: Aruba CVB
Surprisingly easy to access from the East Coast, Aruba, along with Bonaire and Curaçao form what is commonly known as the ABC Islands. These Dutch Caribbean islands reflect those influences within the food, the language, and music. Even locals use Dutch influence when choosing the unique pastel colors of their homes, alternating between corals, lavenders, yellows, and blues. Aruba is also a great choice for your destination bachelorette party because the island is considered just outside of the hurricane belt, therefore avoiding most major storms that often plague other islands. Also, unlike many Caribbean islands, Aruba is arid and has a desert-like landscape that is dotted with cacti and other dry-weather flora (read: less humidity to ruin your selfies).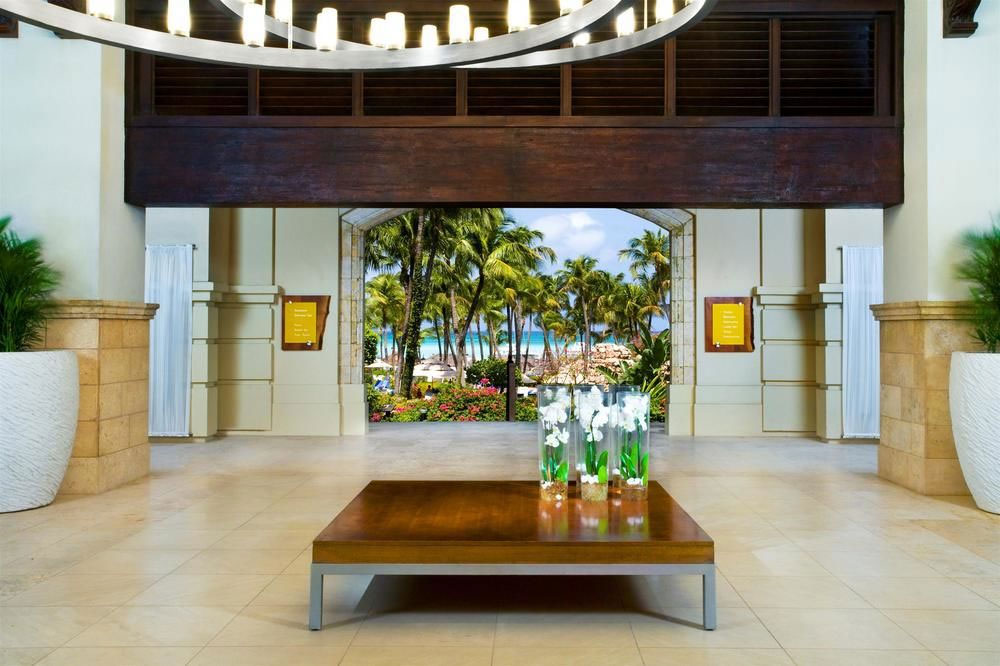 Photo Credit: The Hyatt Regency, Aruba Resort
Upon arrival, toast the good life while watching one of the pinkest sunsets you'll ever witness. The Hyatt Regency, Aruba Resort Spa & Casino will happily arrange a Champagne Ceremony for you and your girls to watch the sunset to get your excursion off to a sweet start. And don't forget to ask for a hibiscus in your bubbly, you and your friends will be happier for it.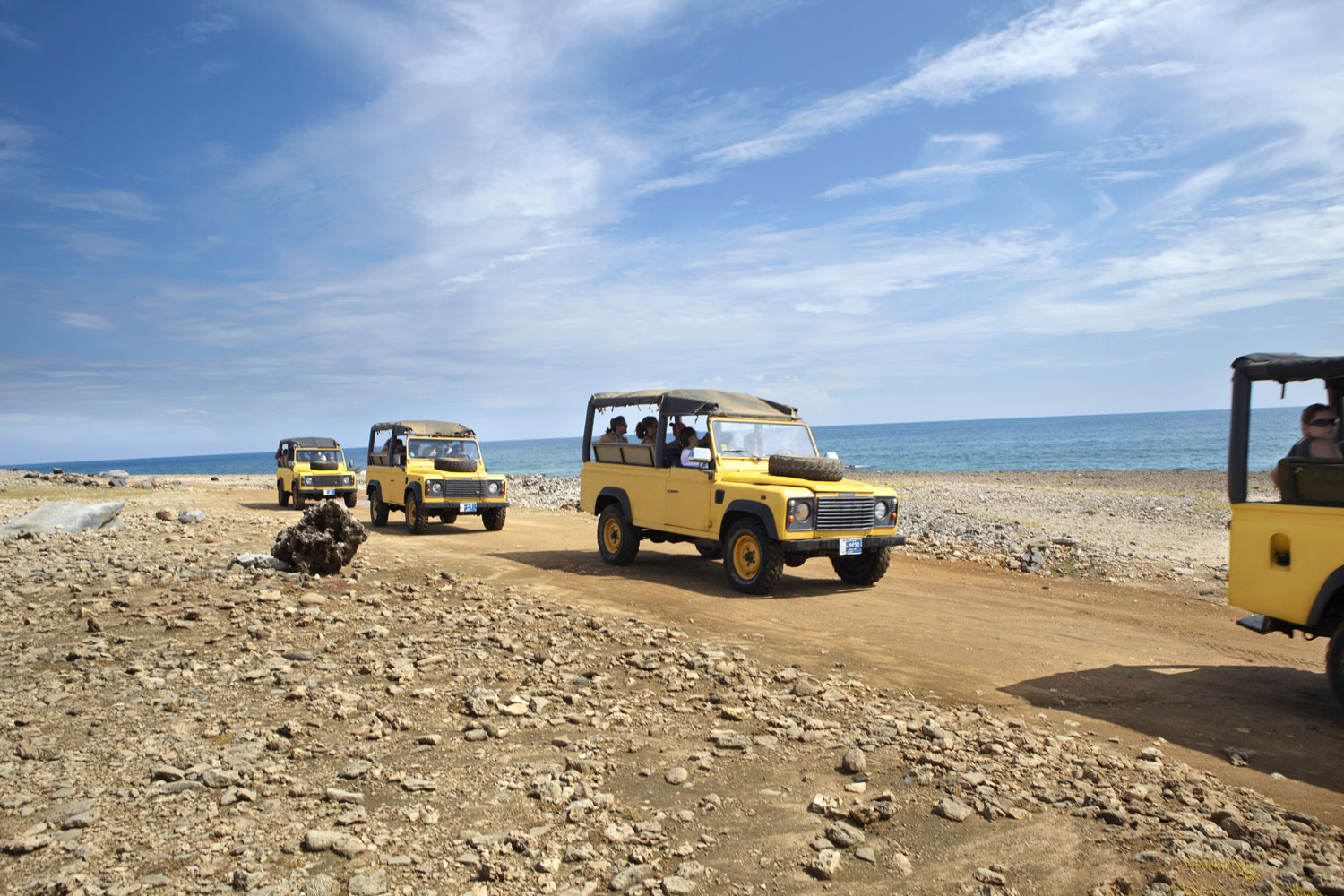 Photo Credit: Aruba CVB
One misnomer about Aruba is that due to its size, there isn't much to do on the island. But thankfully your vacay doesn't have to only consist of all-day beach or poolside drinking, there are plenty of activities to experience with the girls. Start things off by doing something that may not be considered "lady-like", which makes it all the more fun. Sure, you'll get dirty, dusty and sweaty, but a Jeep or an ATV tour along the trails of Arikok National Park with your girlfriends is an adventure you'll definitely love. Take your vehicles and strap on your GoPro to travel through the winding, makeshift dirt roads on this "not-so-advertised" part of Aruba. The majestic cliffs overlooking the rocky Caribbean beaches below will lead you to an area known as the Natural Pool, where the water swirls around boulders and makes for quite a few postcard-worthy photos.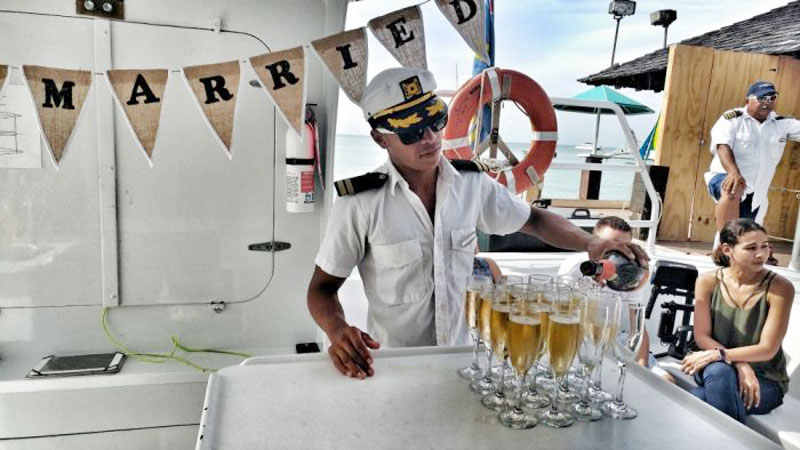 Photo Credit: Shea Peters
Baby Beach is a public beach, and is one of the most beautiful in the world (in my opinion). Locals began calling it that due to its calm, warm and wave-free waters being safe enough that you can teach a baby to swim without any issue. Although public, this isn't the overcrowded destination you may have visited in past stays away from home. This white sand beach is also one of the best places to get a taste of local bites and beer.
Red Sail Sports has a gang of land and sea activities geared for you and your girls to celebrate your big day, but one that stands out is their luxury Catamaran Cruise. Book an excursion and feel free to snorkel the azure waters surrounding this tiny island or simply lie aboard the vessel, catch some sun or listen to the onboard DJ while drinking their signature, green "Iguana" cocktail.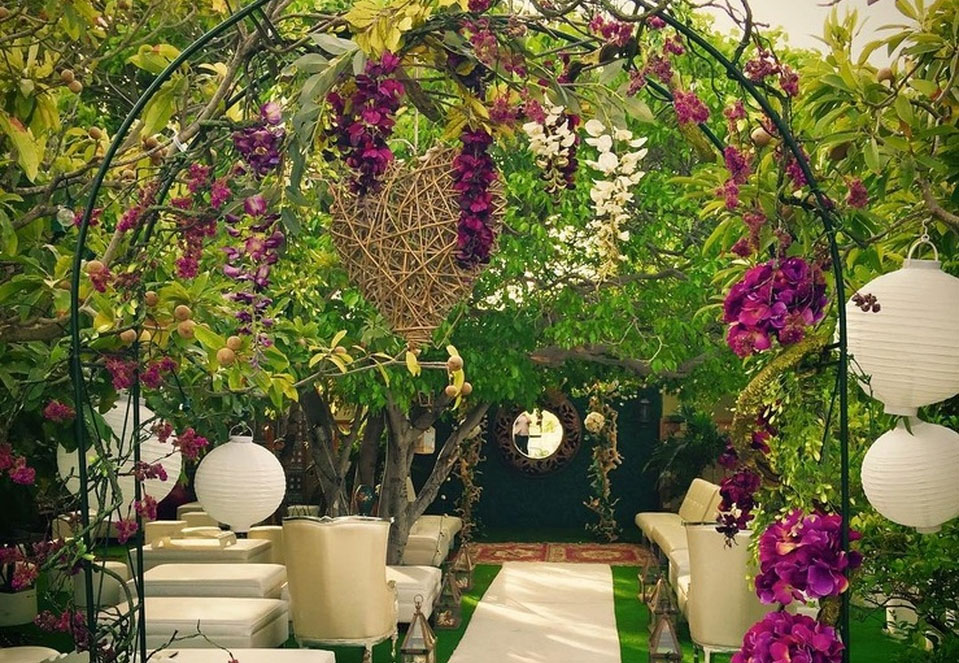 Photo Credit: House of Mosaic
The House of Mosaic is also a special venue that could easily play host to your actual Bachelorette Party. Situated with both enclosed and open-air areas, this space hosts an Alice in Wonderland-style garden area that will have your guests in awe. Complete with chocolate fountains, oversized wine glasses, and an eccentric host, they'll make sure you have an evening to remember. Masked men serve specialty cocktails, while jazzed up pop-classics play in the background and you lounge on velvet couches being catered to, as you should be.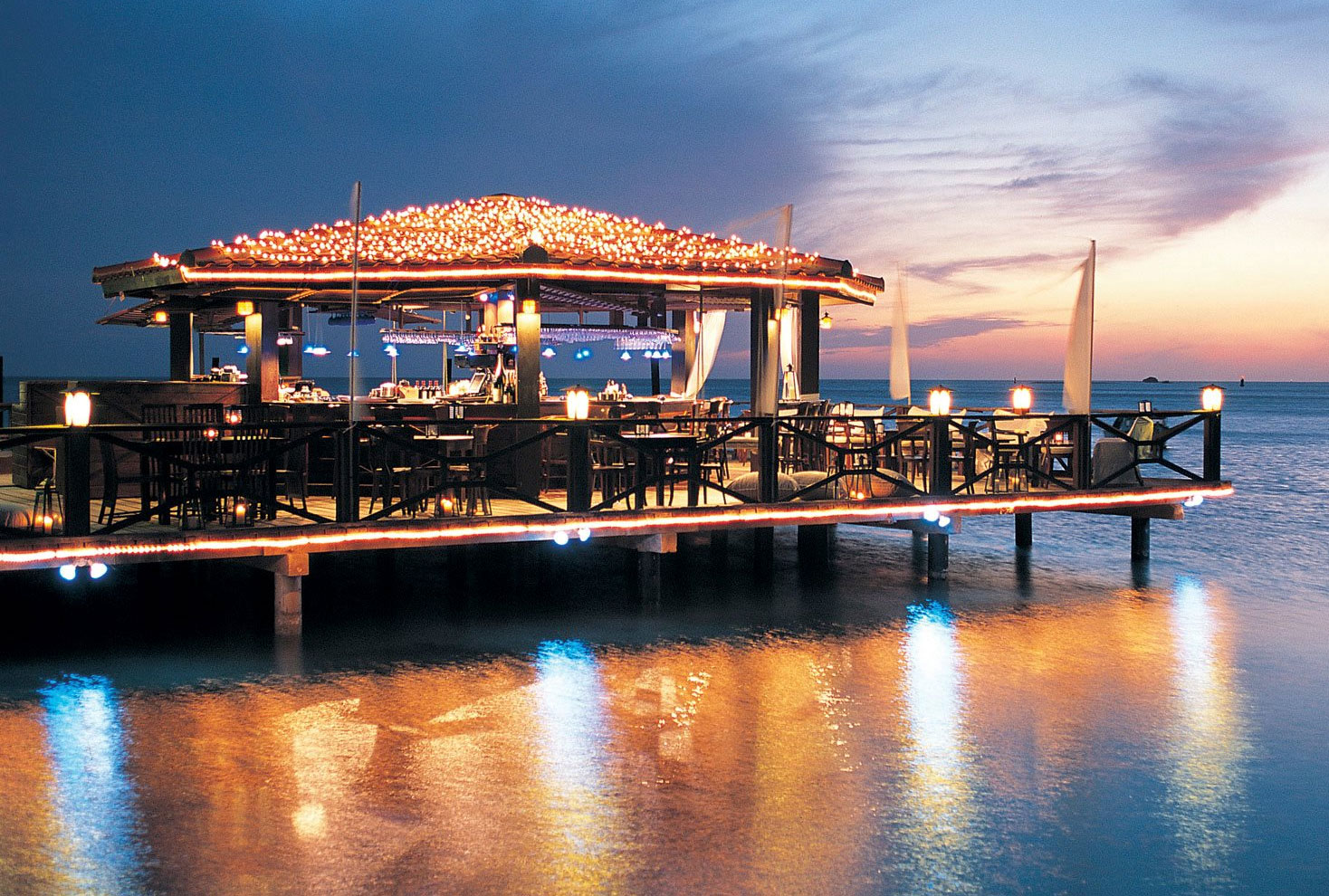 Photo Credit: Pincho's Grill & Bar
Aruba is definitely a food lover's paradise, and has quite a few high-end restaurants that serve fresh catches daily. Screaming Eagle hosts a "dinner in bed" experience where you and your girls can be served in oversized beds. If you're a seafood lovers head to Pincho's Bar & Grill, a gorgeous overwater restaurant that is always buzzing with newlyweds, recently engaged couples and lovers celebrating anniversaries. End your vacay with a gorgeous Blue Brunch with the ladies in your suite. This can easily be arranged with the hotel and is a great way to cap off your one-of-a-kind bachelorette getaway in Aruba.