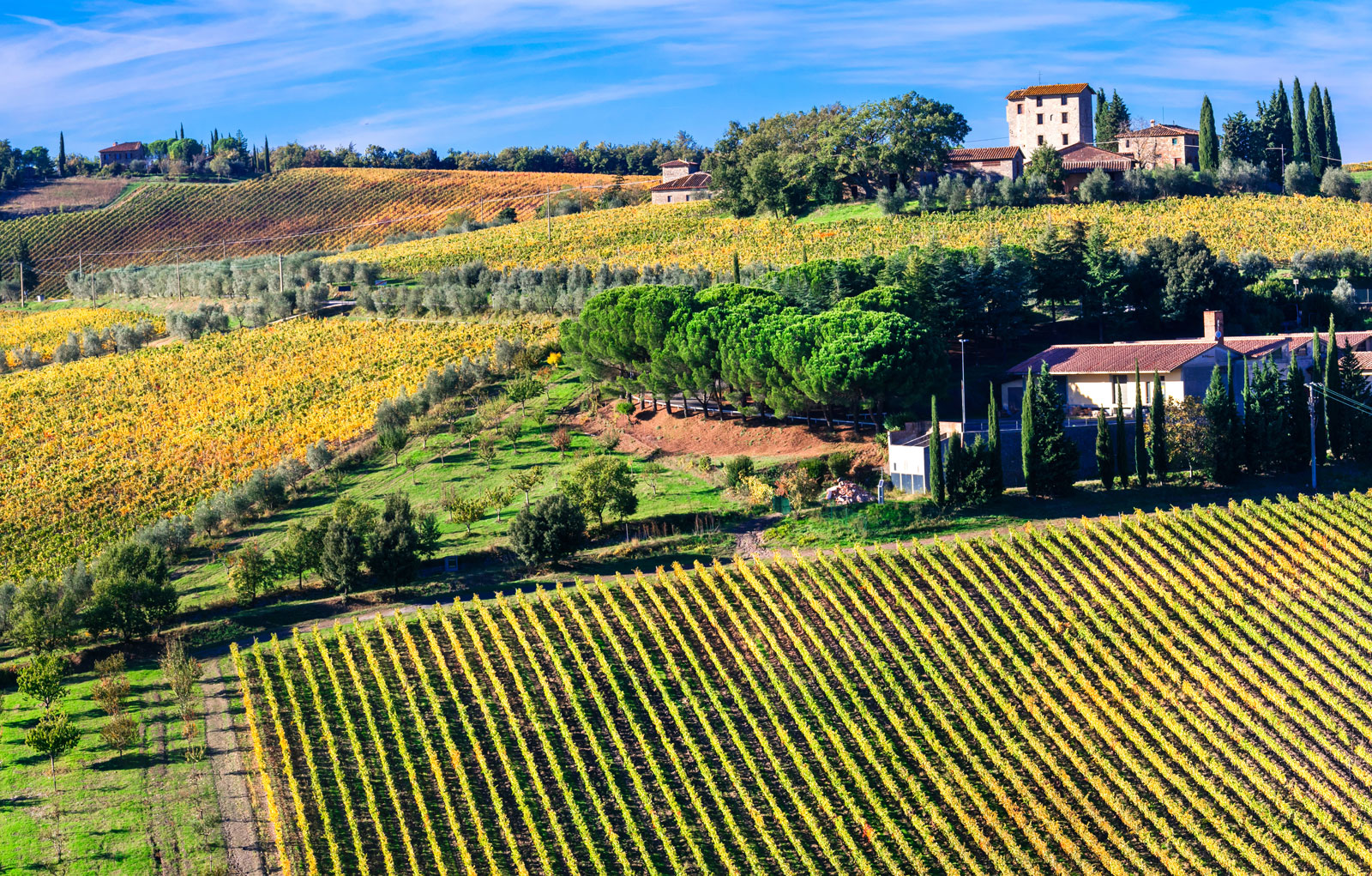 Photo Credit: Shutterstock.com
I've always felt that the best way to appreciate another country is by traveling on foot while indulging in the local cuisine. As much as I like to hike, I love to eat, which is why Hedonistic Hiking's unique culinary walking tour A Tuscan Harvest: Chianti, Castles and Tuscan Cooking had my name written all over it.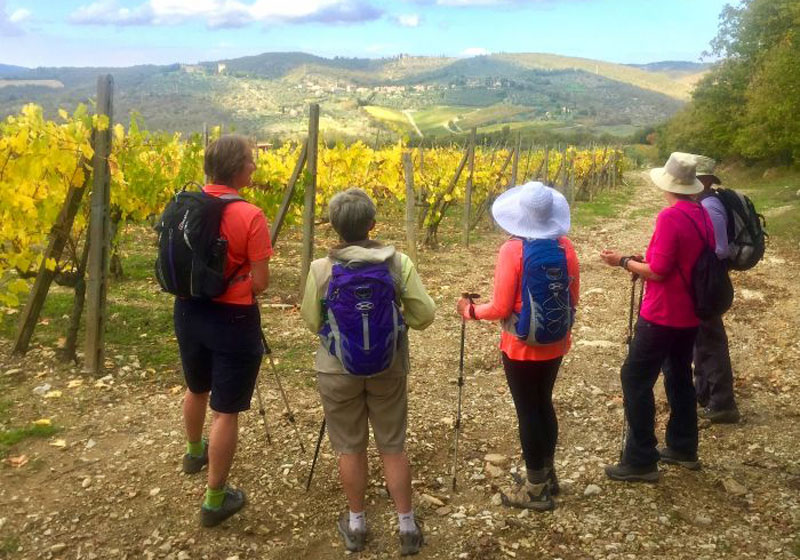 Photo Credit: JRN
It all began when Jackie and Mick Parsons fell in love with each other and Italy in the 1990s. Together they decided to create Hedonistic Hiking in 2007 to showcase their three passions: outstanding walking, delicious food and fine wine. As a team with over 35 years experience in the travel industry, they are extremely professional, organized, and friends with the area's finest foodies, winemakers and chefs.
Jackie, a teacher who is fluent in four languages, captured our attention while she would explain Tuscany's confusing history, point out important works of art in an ancient church, or read-aloud to us during lunch from a Tuscan story book. As our hiking leader, she was unfailingly patient, good-humored and encouraging. Mick is a modern-day Crocodile Dundee outdoorsman, and a professionally-trained chef and wine aficionado. During hikes, Mick's superb, gourmet picnic lunches came packed with farm-fresh veggies, cheese, meats, homemade soup, healthy salads and local wines.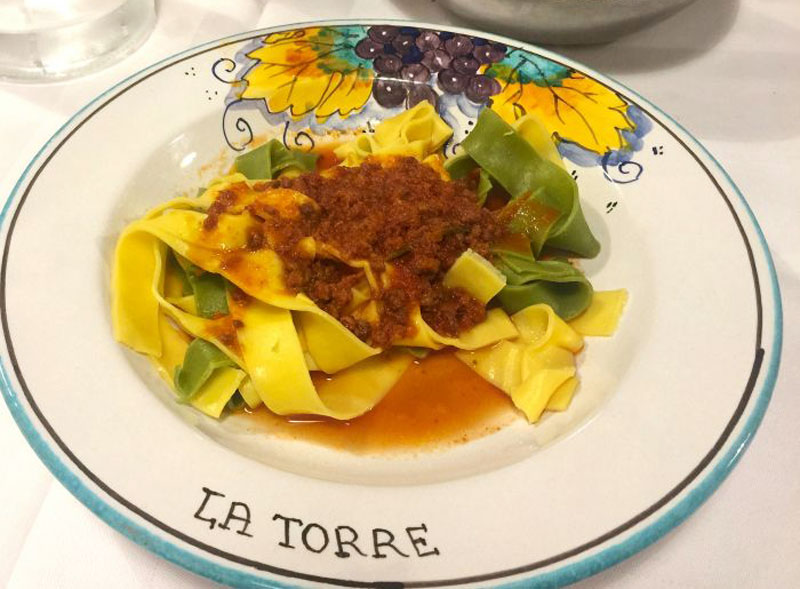 Photo Credit: JRN
For one week, guests hike over cypress-lined hills to explore Tuscany's hidden crannies. All hikes are available at either a slower-paced version or a more challenging route. There was also a support vehicle if you tucker out along the way. Food runs the gamut from simple to sublime. More rustic dishes included an intensely-flavored ribolita (a poor man's soup made by re-boiling veggie scraps) and earthy wild boar pappardelle. On the more sophisticated side, my favorite meal was an unforgettable three-hour lunch seated on the outdoor terrace of Ristoro di Lamole in Greve, where we dined on homemade burrata over grilled pumpkin, Tuscan ham and artichokes, and an ethereal red onion flan generously dressed with shaved truffles. The other equally-memorable final dinner was at the best restaurant in Chianti called La Botte di Bacco. The chef/owner told us that he cooks to convey his joy of life, which was reflected in the artistically-presented duck carpaccio, black truffled tagliatelle, and tender steak Florentina paired with giant glasses of wine.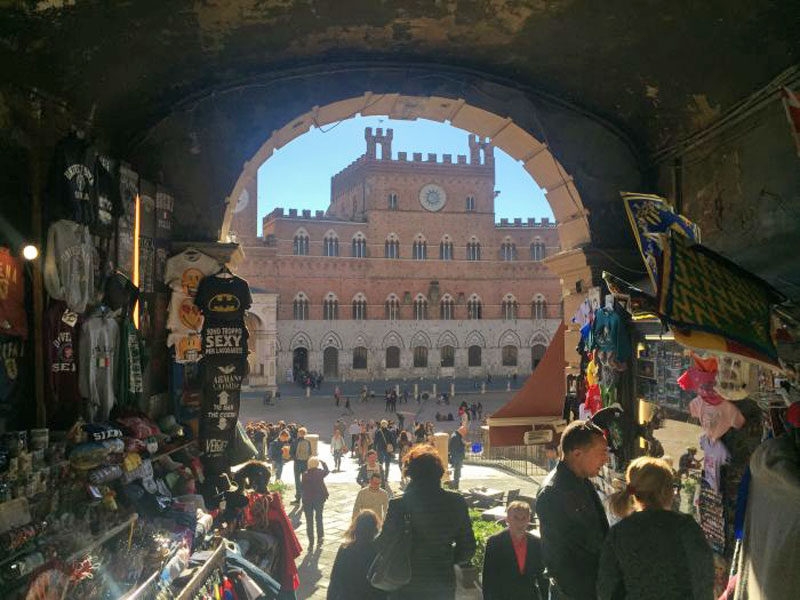 Non-hiking activities include a private tour of a noteworthy museum at the charming, artist town of Casole d'Elsa; a free day to explore Siena, where you'll sip morning cappuccinos at the Piazza del Campo, the site of the legendary Palio horse-race; and meeting a variety of local chefs and world-famous winemakers. You'll also learn time-honored techniques for rolling out fresh ravioli and gnocchi under the tutelage of the Chef Nicola, who teaches class in a 16th century kitchen. During a private tour and tasting at the Renzo Marinai organic winery, the winemaker told us that secret behind their exquisite wines is the classical music (mostly Mozart) they play for the barrels of wine aging in the cellar.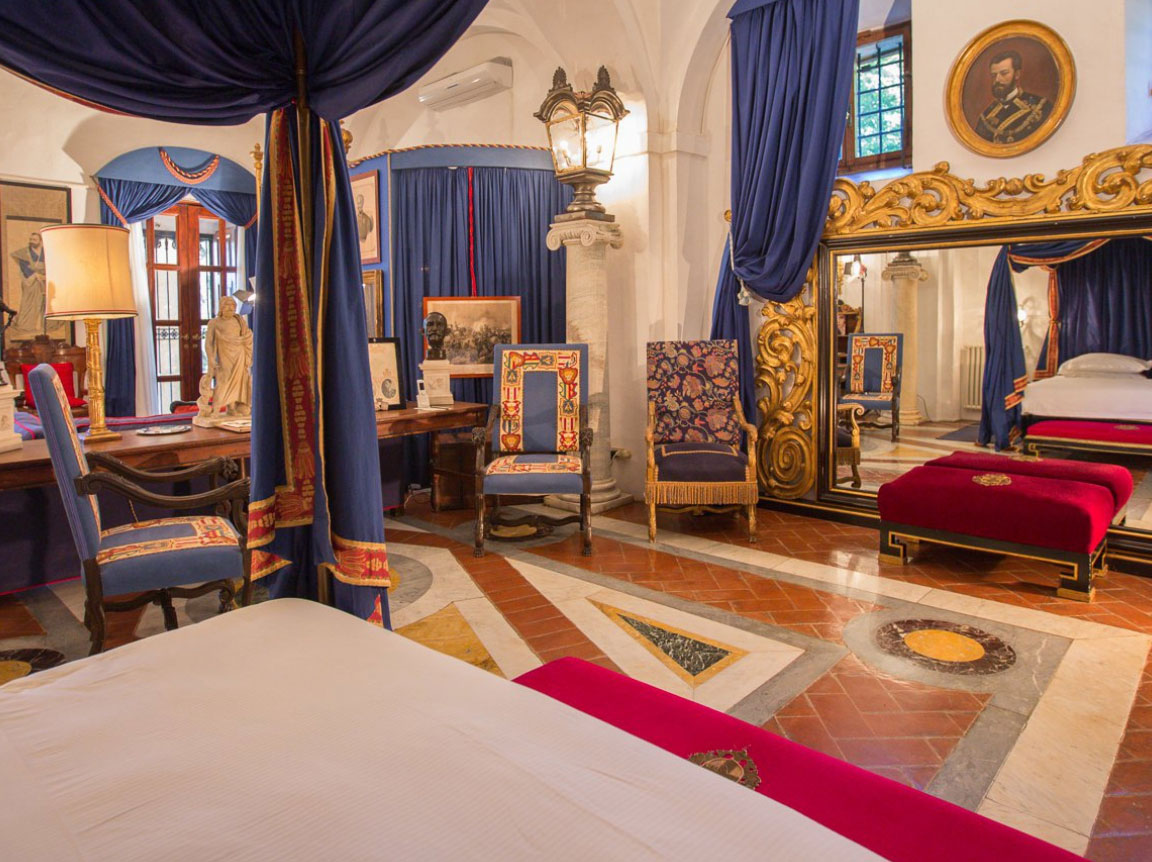 Photo Credit: Relais La Suvera
For accommodations, travelers will stay in the five-star Relais La Suvera perched above the sleepy hamlet of Piesvescola. This medieval fortress, once the residence of Pope Julius II, is now an atmospheric five-star luxury hotel that features gorgeous gardens, an outdoor pool, a restaurant housed in the old mill and a spa with hydro-massage bath made from a medieval cistern. The sumptuous rooms are adorned with antique four-poster beds and artwork from the owner's private collection.
Your next home is Palazzo Leopoldo, formerly a patrician villa dating back to 1310. The residence is located in the medieval center of Radda-in-Chianti. This bustling town is perfect for stocking up on the local Chiantis and olive oil to bring home. The hotel also offers a wellness and fitness area where you can enjoy massages, a sauna, Turkish bath, and an indoor swimming pool.
Photo Credit: JRN
By the end of the week it's easy to understand why Hedonistic Hiking has such a loyal fan base. One traveler, a retired Aussie policewoman, was on her 10th trip with them. I'm already planning my next delicious adventure with either an excursion to Southern Italy or an adventure in Austria and the Dolomites.