Sponsored Content by W Dallas - Victory
48 Hours in Dallas: Where to Eat & What to Do
Dallas has a diverse set of experiences ready for anyone, even for those coming for a quick visit. W Dallas - Victory is situated in the heart of the city, making a convenient place to stay while sightseeing in the Big D. If living large has worked up your appetite, drop by the Cook Hall, a modern American gastropub serving up some of the most serious eats in the city. After a day of taking in all that Dallas has to offer, you can enjoy handcrafted cocktails alongside a piping hot plate of regional Southern-inspired cuisine.
There are always big things happening in Texas, especially when you're in Dallas. With so much going on, it can be overwhelming to choose the right activities to fit into a 48-hour stay. Luckily, the abundance of things to do means there is something for everyone no matter what part of the city you're in. From foodie havens to shopping meccas, here's how to fit the best of Dallas into a weekend.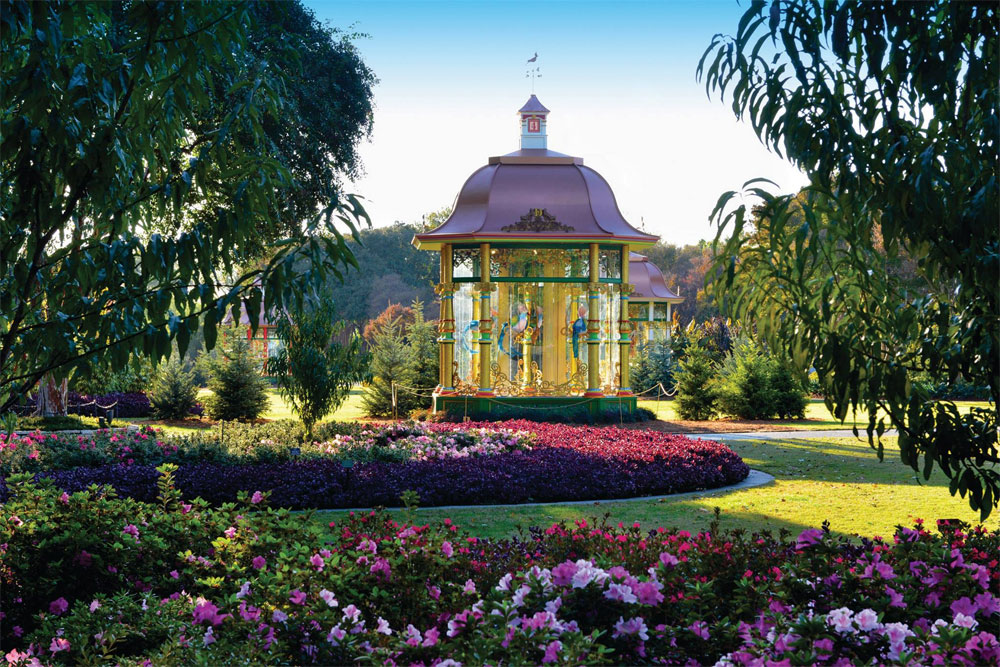 Photo Credit: Dallas Arboretum and Botanical Gardens
Day One
Kick off your trip ceremoniously with a brunch at Boulevardier. Located in the Bishop Arts District, this French cafe is as well known for its fabulous brunch menu offering some decadent eats. Choose from a selection of dishes that vary from a classic Steak and Eggs with herb piston to the playful Legs and Eggs featuring crispy duck leg comfit. Other options include a Prospector's Breakfast with crispy oysters and house-made bacon or House-Cured Lox Benedict topped with caviar and pickled onions. Reservations are always recommended and be sure to wash things down with a specialty brunch cocktail like the Boulevardier Bellini.
After brunch, head to the Dallas Arboretum and Botanical Gardens to enjoy the sunshine while leisurely strolling through the gardens. Situated on over 66 acres of land, the Arboretum and gardens provide year-round views of some of the lushest spaces in Dallas. Make a point to stop by A Woman's Garden, which features spectacular views of White Rock Lake and a sunken garden of roses. Those feeling a bit peckish after touring the property can treat themselves to a three-course traditional English tea at the Garden's DeGolyer House. Expect all the classic accoutrements including scones with clotted cream and delicate cucumber sandwiches in addition to a variety of teas to sip throughout your meal.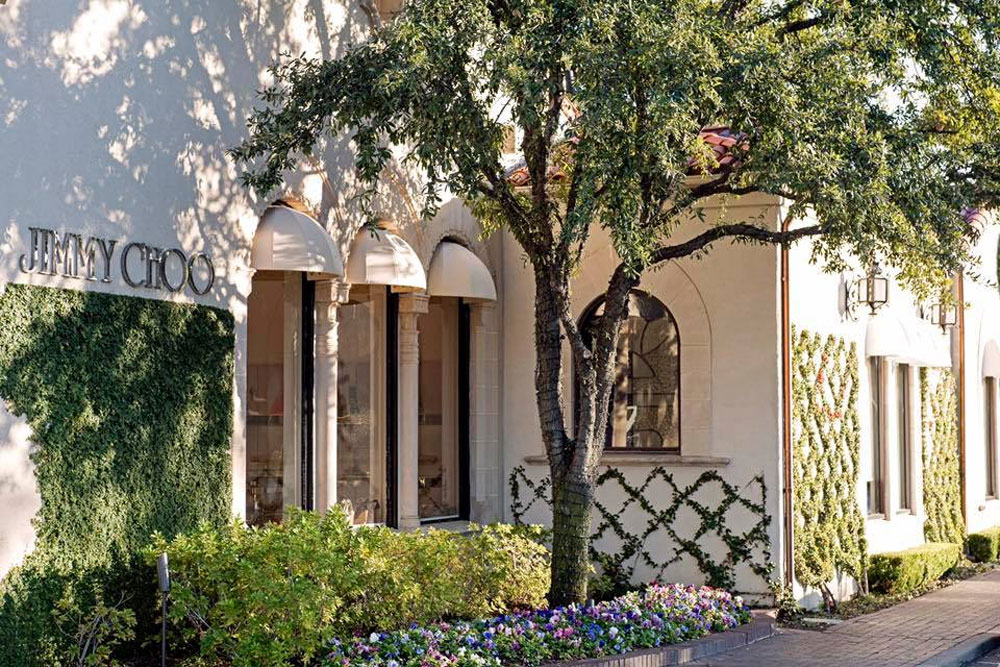 Photo Credit: Highland Park Village
No trip to Dallas is complete without a little shopping excursion. As a city dedicated to fashion, visitors have a myriad of small boutiques and retail centers to choose from. For one-stop shopping with a little local history mixed in, drop by the Neiman Marcus flagship store. Originally built on Main Street in 1914, the building is a Recorded Texas Historic Landmark in addition to being a mecca for fashionistas. If you're in the mood to browse a variety of retail spaces, then be sure to check out the stores at Highland Park Village. Home to high-end brands that are hard to find elsewhere in Texas, guests have the opportunity to stroll through shops such as Chanel, Christian Louboutin, Alexander McQueen, and Tom Ford.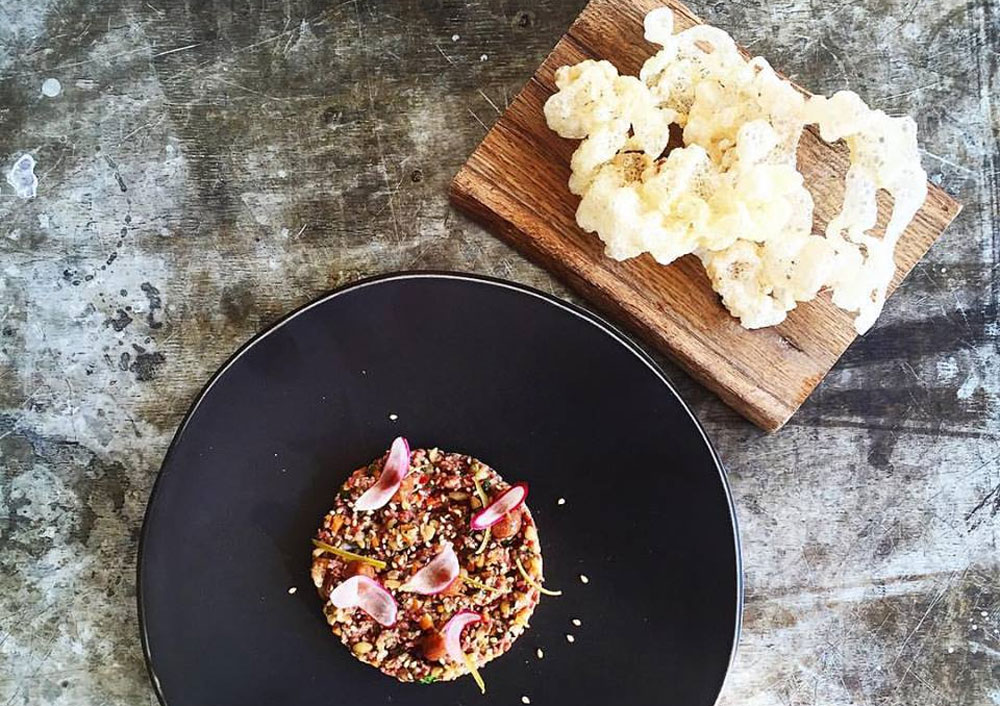 Photo Credit: FT33
Shopping worked up your appetite? Snag a reservation at FT33 for dinner. James Beard-nominated Chef Matt McCallister has created one of the hottest restaurants in Dallas with a small, but seasonal and carefully-curated menu that sources its ingredients locally. Located in Dallas' Design District, the restaurant focuses on food that is equal parts delicious and beautiful. Drop in early to avoid the busy late-night crowd and enjoy a three-course meal of items such as beet and goat cheese salad paired with Gulf of New Mexico snapper with fried green tomato.
After dinner, finish the evening off with a nightcap at Flora Street Café in the Arts District. Created by Chef Stephan Pyles as an elevated Texas-themed eatery, the lively crowd and décor create an elegant ambience that makes the space unique. Try the self-named Flora cocktail, which consists of a tantalizing mix of Junipero, Lemon Verbena, and Elderflower Liqueur.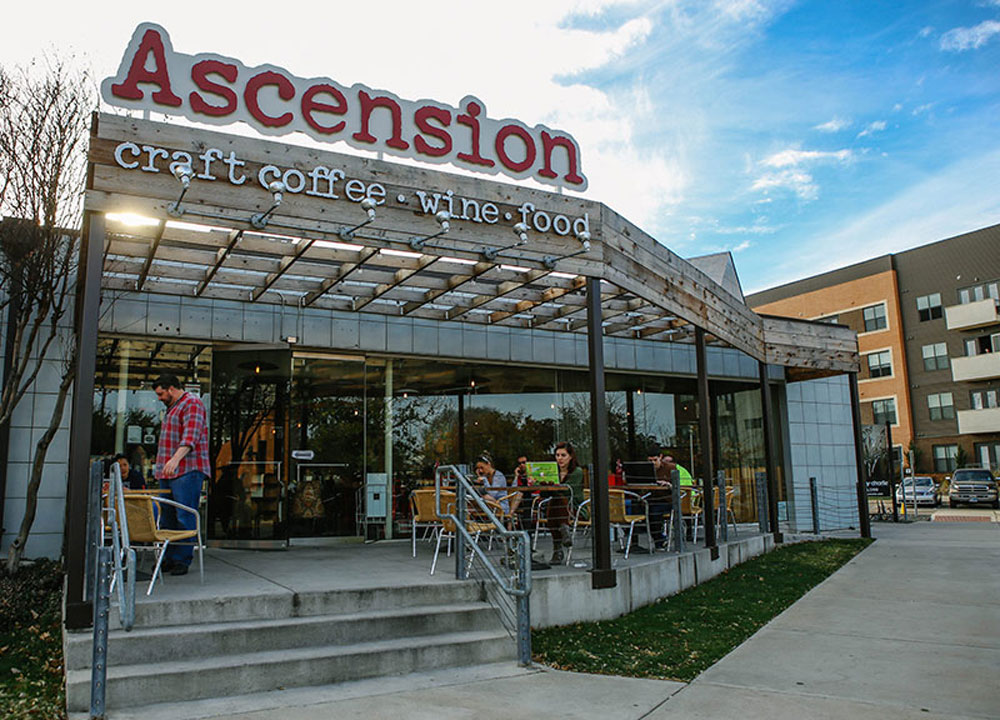 Photo Credit: Ascension Coffee
Day Two
Every morning should start with a good old fashioned cup of coffee. Snag a table for a quick breakfast at what locals laud as one of the best coffeehouses in the city: Ascension Coffee. In addition to standard brews, the eatery also offers some unique beverages such as the lavender-laced Cortado. If you're looking for light eats, try the restaurant's avocado toast, which is topped with microgreens, feta cheese, and red peppers alongside two poached eggs.
Dallas is arguably situated in one of the most beautiful parts of Texas, so what better way to see the scenery than from the air? Book an afternoon excursion with Epic Helicopters, where you'll get unbeatable views of the city's skyline and landmarks. The 360-degree views mean that you have the ability to see Southern Methodist University, both downtown and uptown Dallas, the American Airlines Center and other landmarks while a guide provides commentary on what makes the city so special.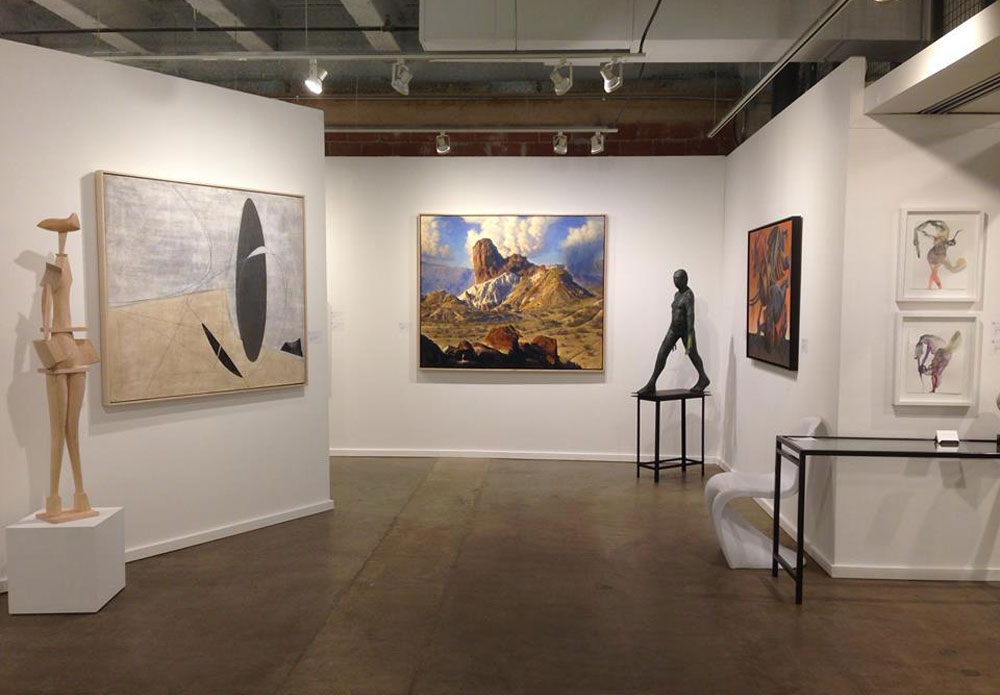 Photo Credit: Valley House Gallery and Sculpture
Back on the ground, head to the Arts District to get a glimpse at Dallas' burgeoning contemporary art scene. Recently named one of the best places for art in the country by ArtPlaceAmerica, Dallas has seen a surge of local artists and galleries making a name for themselves in the industry. 500X Gallery, the area's oldest artist-run space, has helped make way for artists such as Frank X and Frances Bagley. For an even more scenic space, head over to the Valley House Gallery and Sculpture Garden. The verdant outdoor gallery is a feast for the eyes, featuring a series of outdoor works in a 4.5-acre garden that sits in the shade of a massive Texas oak tree.
Though Dallas is the home of Tex-Mex cuisine, the region has become a foodie haven for a variety of cuisines one might not necessarily associate with the region. Case in point is Chef Omar Flores' eatery Casa Rubia, which offers modern Spanish food that focuses particularly on tapas from the Catalan region. Gracing the James Beard nominations list alongside Chef Matt McCallister of FT33, this unique restaurant focuses on farm-to-table goodies such as Torta del Casar, a cheese made from sheep's milk, and paella created from a variety of meats such as braised chicken and lamb. Pair your meal with one of the many Spanish wines while saying "salud" to a successful 48-hours in Dallas.