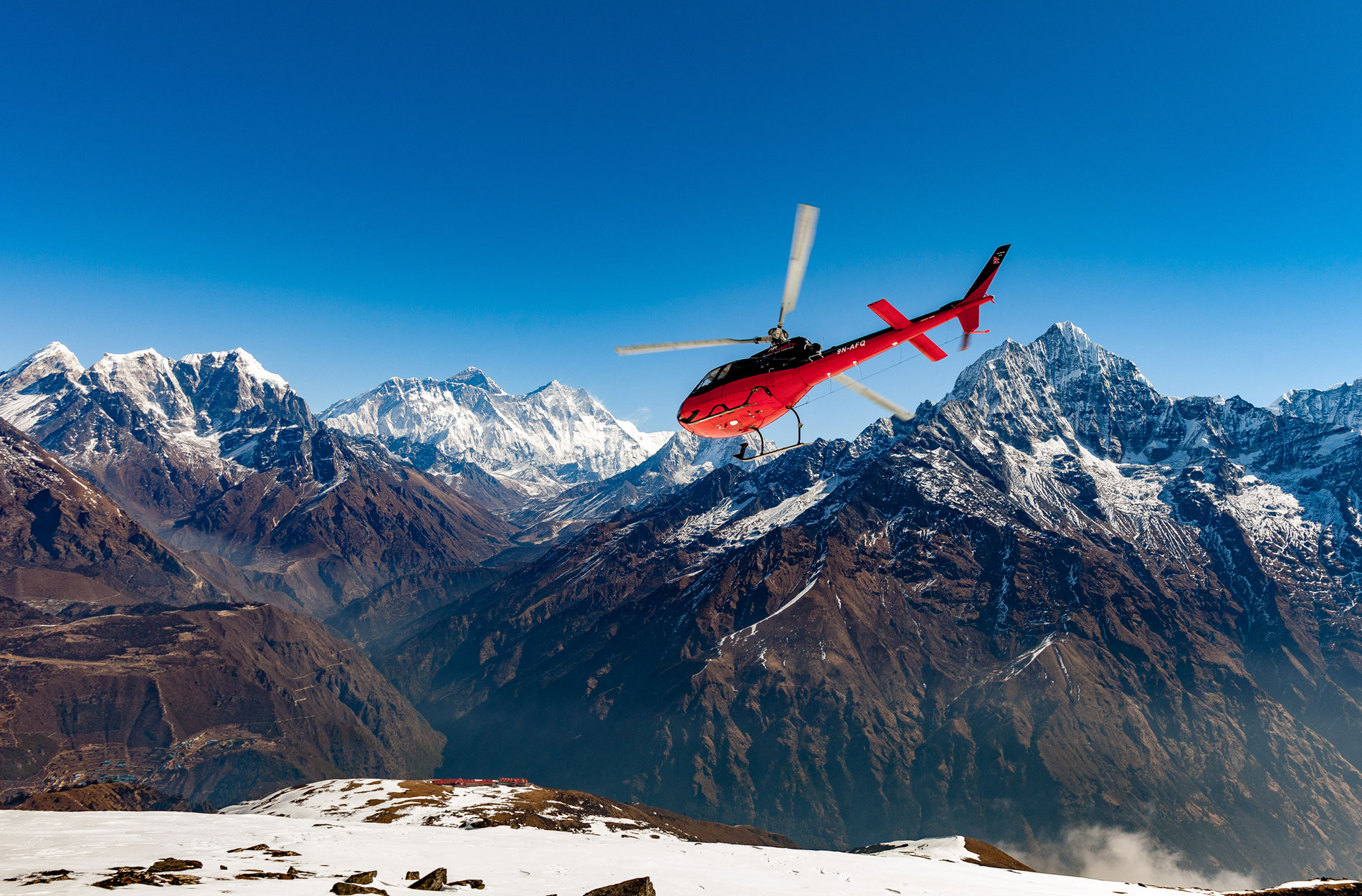 Photos Credit: Remote Lands
Some of the Himalaya's most iconic hiking trails can be found in Nepal, the country considered one of the ultimate destinations for adventurous travelers and outdoor lovers. But if you've always been curious to check out the locale, yet haven't wanted to bother with all the hiking, Remote Lands has created a new itinerary just for you.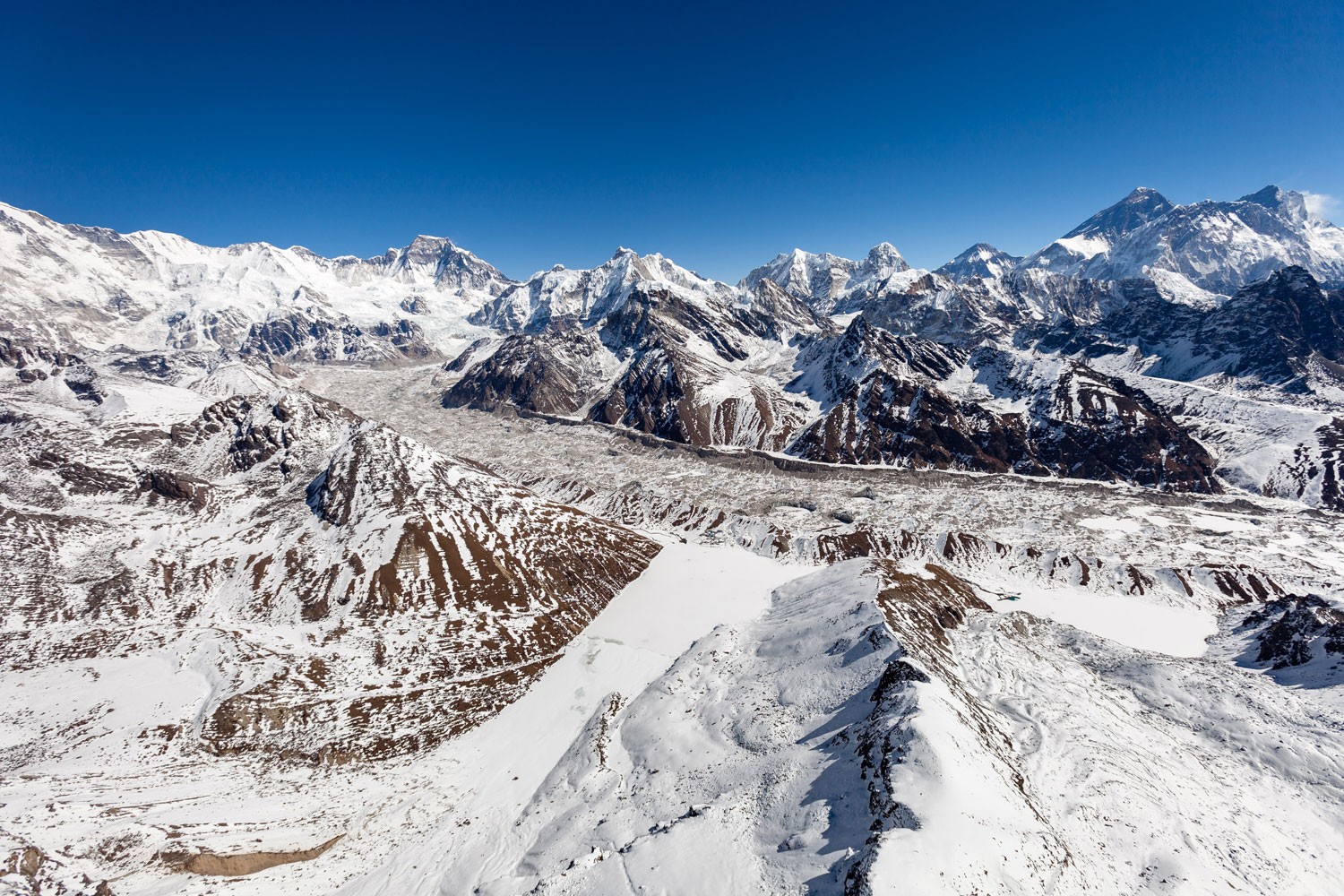 The experience explores the area via helicopter on a 10-day trip for those wanting to touch down on the base camps of eight mountain peaks. Traveling to each location via helicopter, the excursion is led by an Everest veteran, the grandson of the first Everest summiteer Tashi Tenzing Sher. Guests will venture to Everest, Kanchenjunga, Lhotse, Makalu, Cho Oyu, Dhaulagiri, Manaslu and Annapurna, all while staying at cozy mountain accommodations.
In Lukla on day two, travelers will arrive at Kanchenjunga Base Camp at 15,100 feet framed by icy glaciers and soaring peaks. After a stop at Makalu Base Camp at 16,400 feet, you'll end with an overnight stay at Yeti Mountain Home. On day eight, guests will explore Kathmandu, a historic city boasting the 2,000-year-old Swayambhunath stupa and Kathmandu Durbar Square, a town filled with temples, museums and the ancient palace of Nepalese royalty.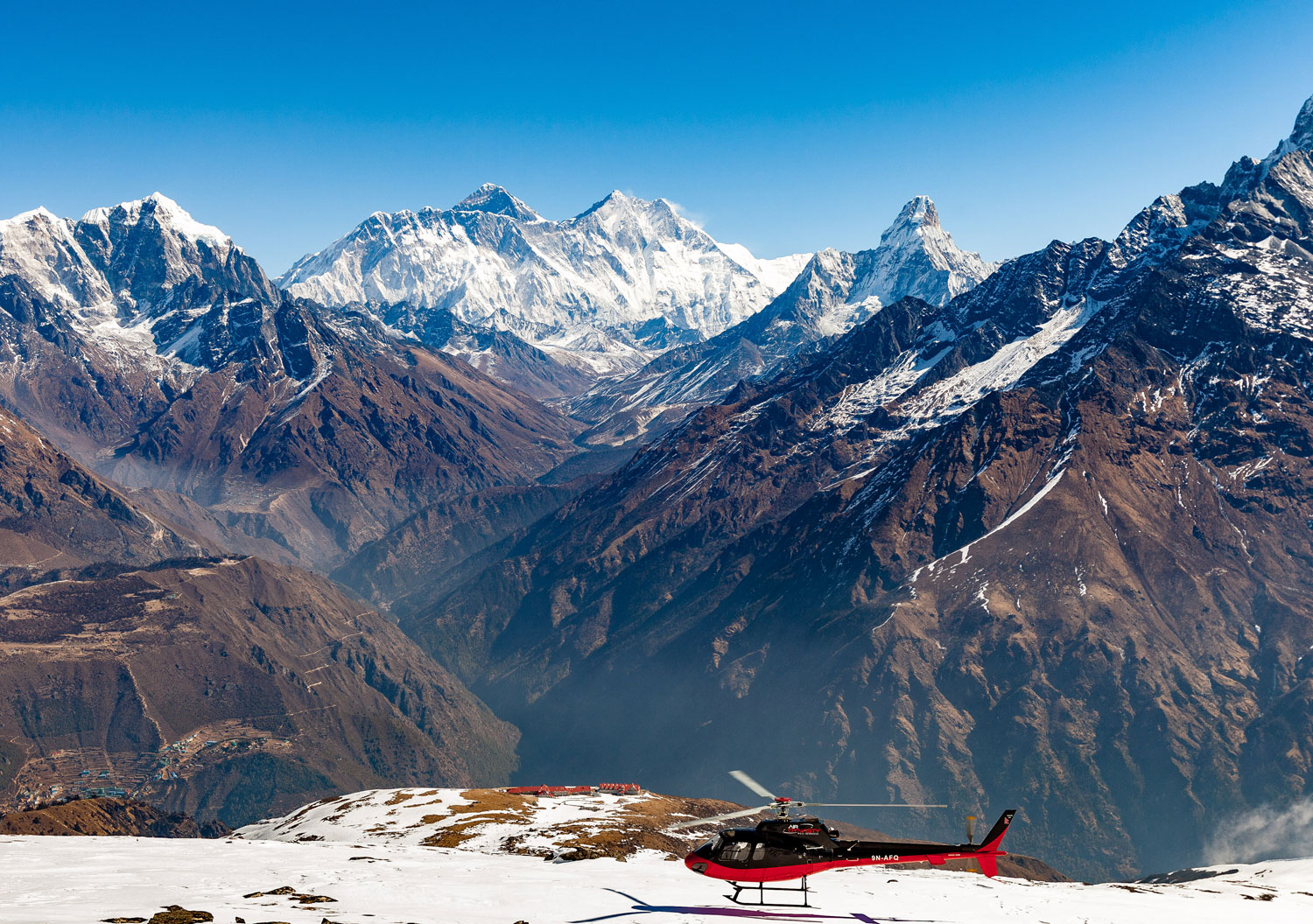 Other highlights include enjoying local cuisines, riding an elephant through Chitwan National Park, experiencing Everest and the Annapurna range, visiting sacred and historic temples, and canoeing through the jungle. Rates are based on a two-person trip and start at $26,664 a person.