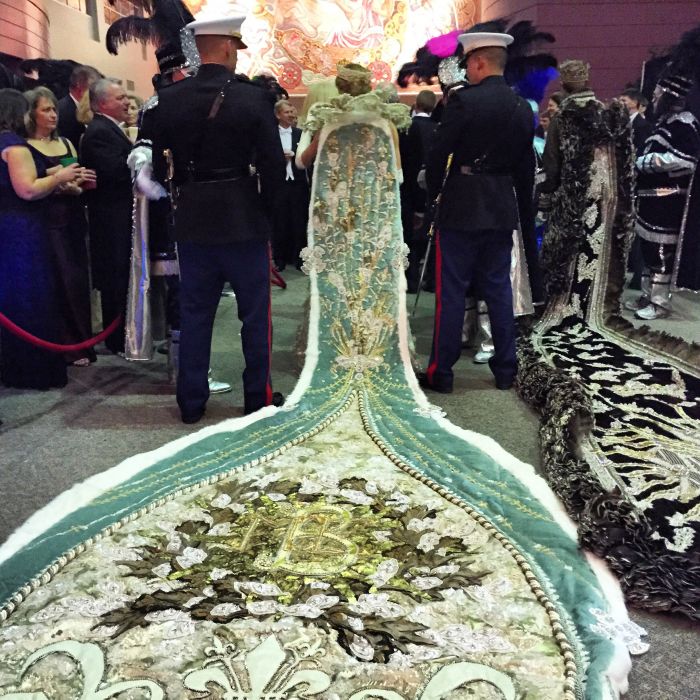 Photo Credit: Cynthia Dial
Known as the month of Mardi Gras, February is the time of the year when revelry rules. As one of the world's best known celebrations—a fete easily recognized by its signature purple, green and gold colors—this fun-for-all event is incomparable when combined with the southern comfort of Mobile.
As the setting of 6,000 buildings on the National Historic Registry and best known for the most gracious of greetings, this Alabama town is strictly southern—locals pronounce its name in three soothing syllables, the city flower is the azalea and the region playfully lays claim to three seasons: hurricane season, college football season and Mardi Gras season. Though established in 1702 by the French (its Dauphin Street is named for the son of Louis XIV), Mobile is a town where people politely address you with the prefix "Miss" or "Mister" before your first name and strangers smile at you 'just because.'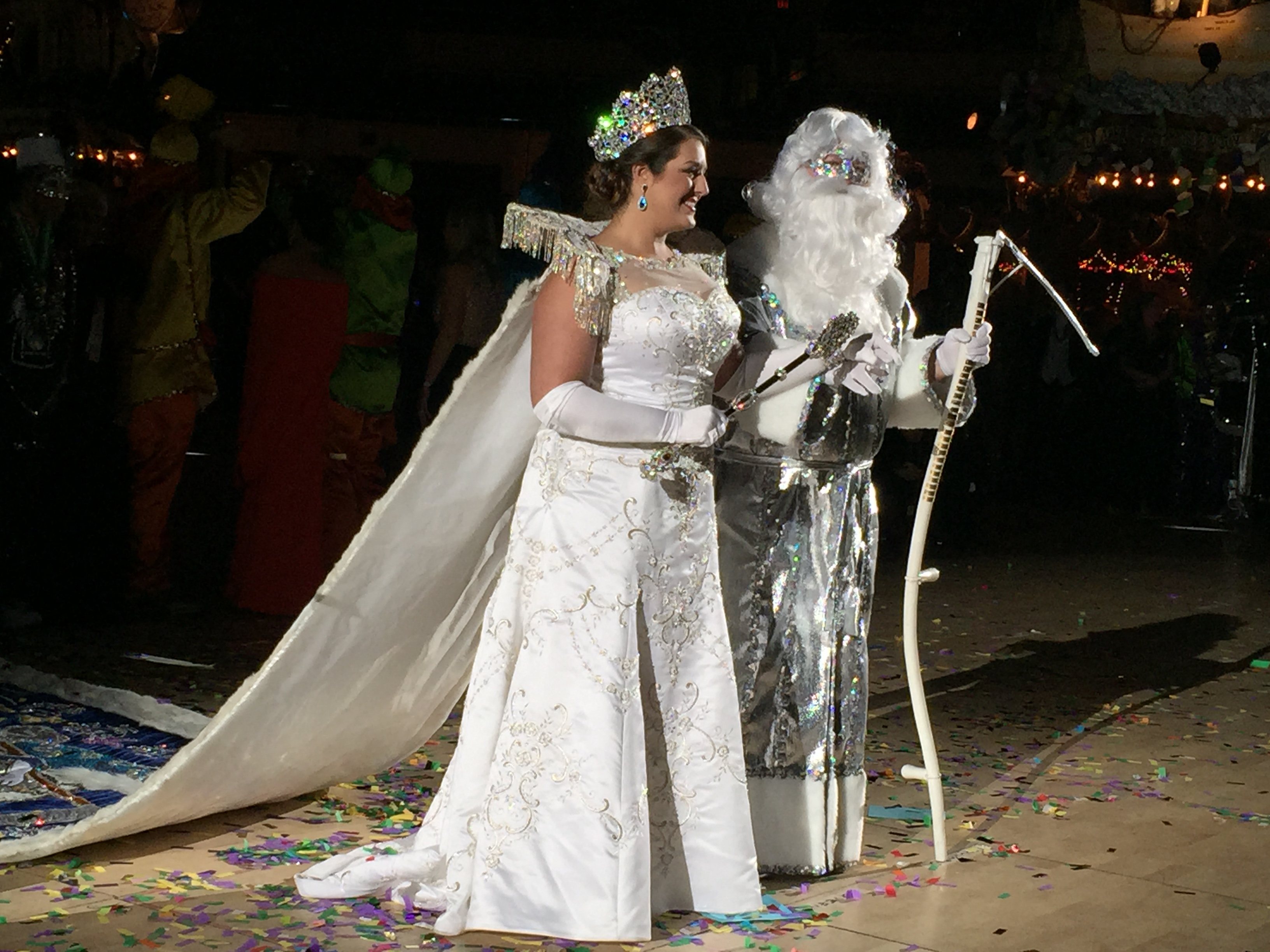 Photo Credit: Cynthia Dial
The belles of the balls are its leading men and women, adorned in extravagant royal trains (custom designed with family crests, crystals, stones, fur and an elaborate imagination) and accompanied by their respective courts. So majestic are these evenings it's been said that should a guest question the effort required to attend, doubts are dispelled as quickly as beluga disappears from a silver serving platter.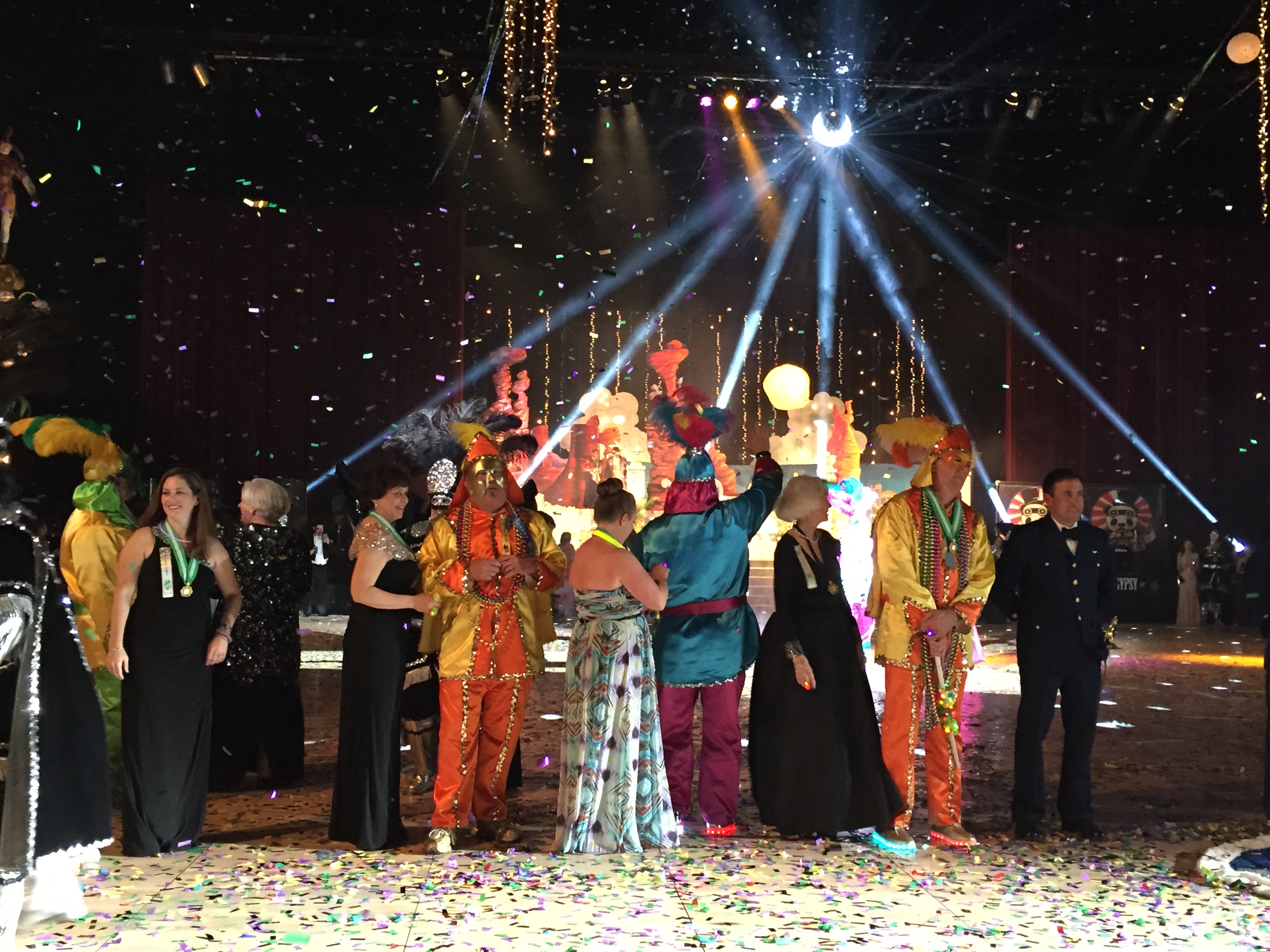 Photo Credit: Cynthia Dial
Paying homage to themes for everyone are the day-after-day and night-after-night parades, complete with marching bands, over-the-top floats and thousands of throws (from beads to doubloons to stuffed animals to Moon Pies). Locally-shared paradegoer tips are straight forward. Parade observers: the best viewing is from balconies (many hotels allow guests to use theirs); don't jump parade barricades (the fine is $298); to get the most throws go to the parade's end and carry signs, especially those with a bullseye (they are like magnets for throws). Parade walkers: be prepared (if right handed, put the beads on your left arm so you're ready to toss); keep up with your group (so as not to get run over); look where you are going (there's lots of loot on the ground for prime-time tripping) and don't forget to enjoy—you will feel like a rock star.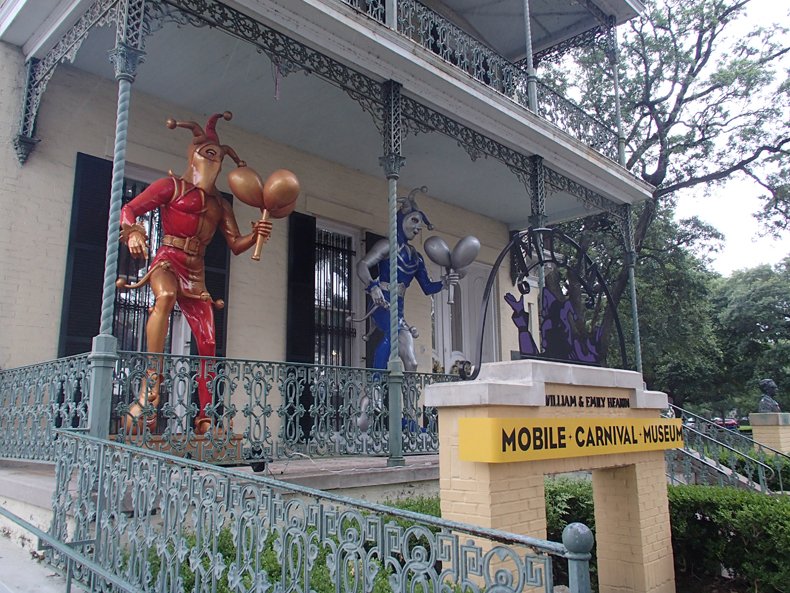 Photo Credit: Carnival Museum
To best understand Mobile and its relationship with Mardi Gras, visit the Mobile Carnival Museum. Located in a restored mansion, this multi-room exhibition is replete with showcases of majestic crowns, resplendent scepters and bejeweled robes, as well as an in-depth history of Mardi Gras and its true birthplace, all shared with in-depth knowledge and a bit of good humor. When asked the approximate cost of a train for the Royal Court, the reply is classic Mobilian: "Oh honey, where are you from? We don't talk about money here." (Official answer: It can be as little as an SUV or as much as a small house.)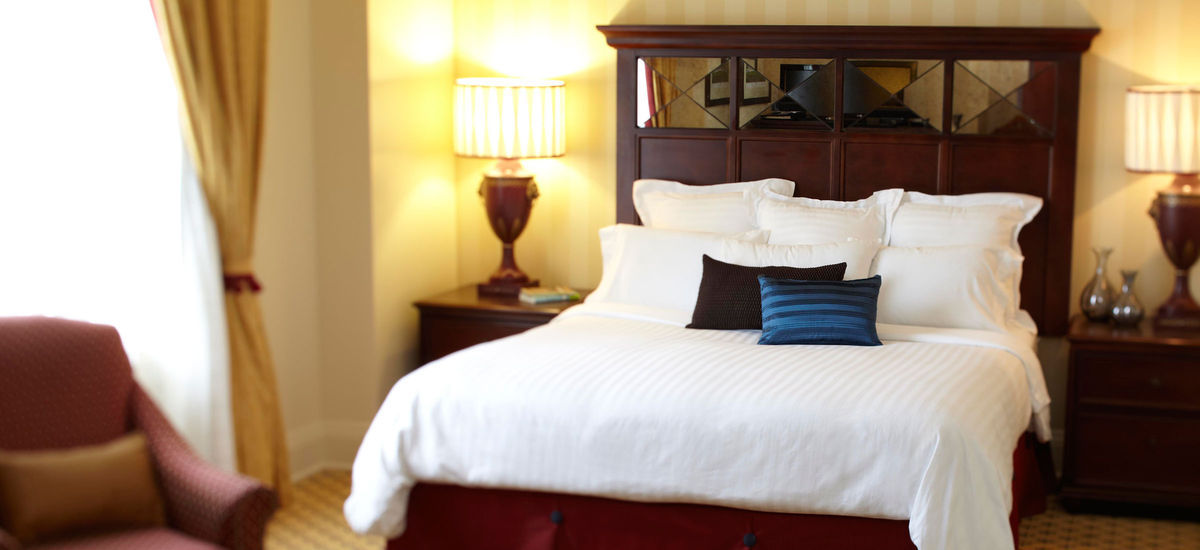 Photo Credit: Battle House Hotel
Located along downtown's parade route is The Battle House Hotel, a coveted selection of accommodation during Mardi Gras. Originally opened in 1852, the hotel overflows with history. It sits on the site of Andrew Jackson's headquarters during the War of 1812 and Stephen Douglas was a hotel guest the night he lost the 1860 presidential election to Abraham Lincoln. Destroyed by a fire and survivor of three hurricanes, The Battle House was closed for disrepair from 1974 until 2007 when it reopened as a renovated masterpiece—a reputation it retains to this day.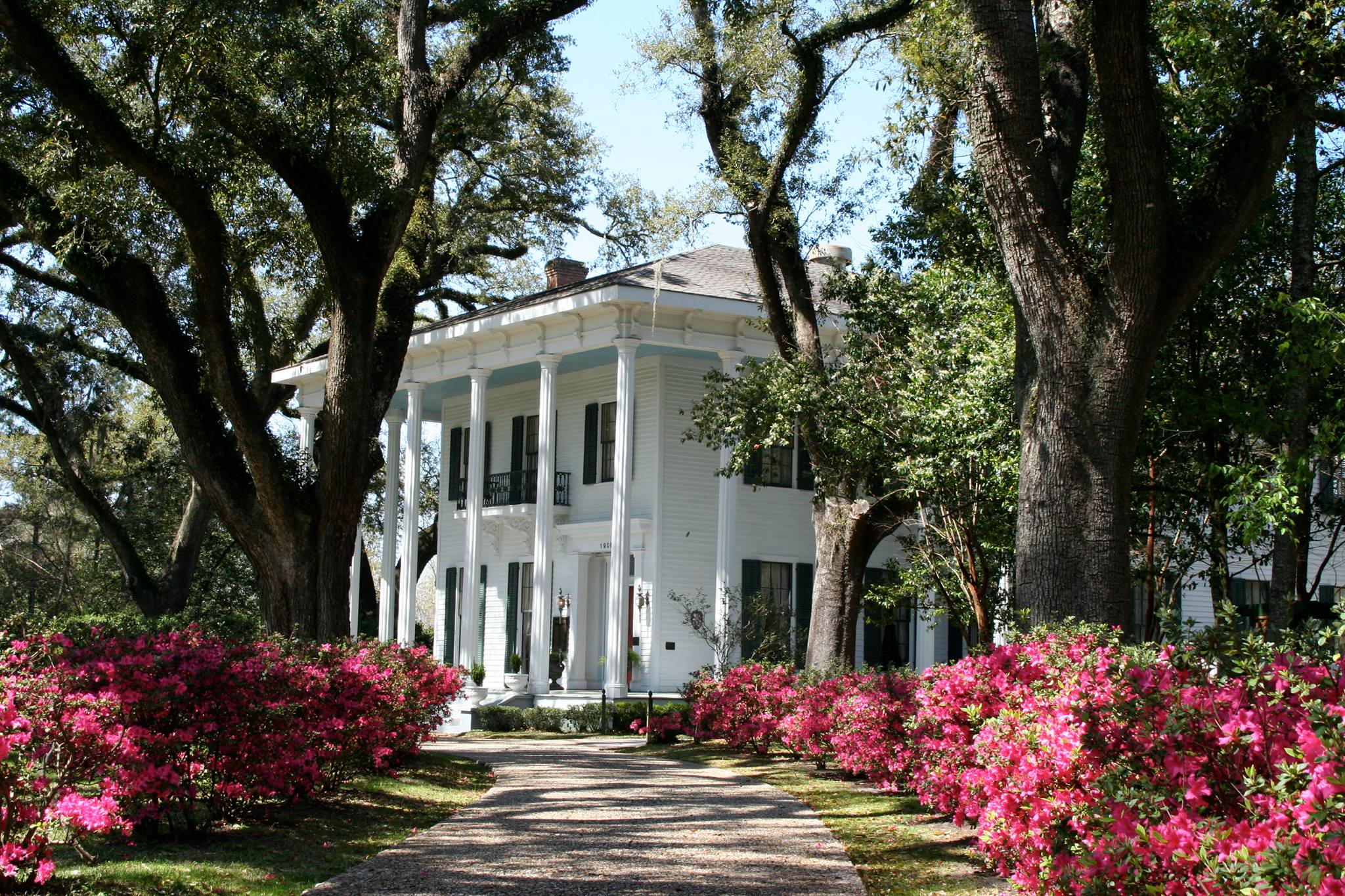 Photo Credit: Bragg-Mitchell Mansion
Mobile's assortment of antebellum mansions surrounded by live oaks, magnolias and camellias provides yet another peek into the city's resplendent yesteryear. Built in 1855 is Bragg-Mitchell Mansion whose circular staircase, crystal chandeliers and fine antiques serve to "remind guests of a time when hospitality was a way of life." And on the National Register of Historic Places is Oakleigh Plantation, built in 1833 by a wealthy cotton broker.
Beyond Mardi Gras, its back-in-the-day accommodations and its historied past is also a city where favorite food spots spill over—from off-the-beaten-path dives to difficult-to-get-reservation restaurants,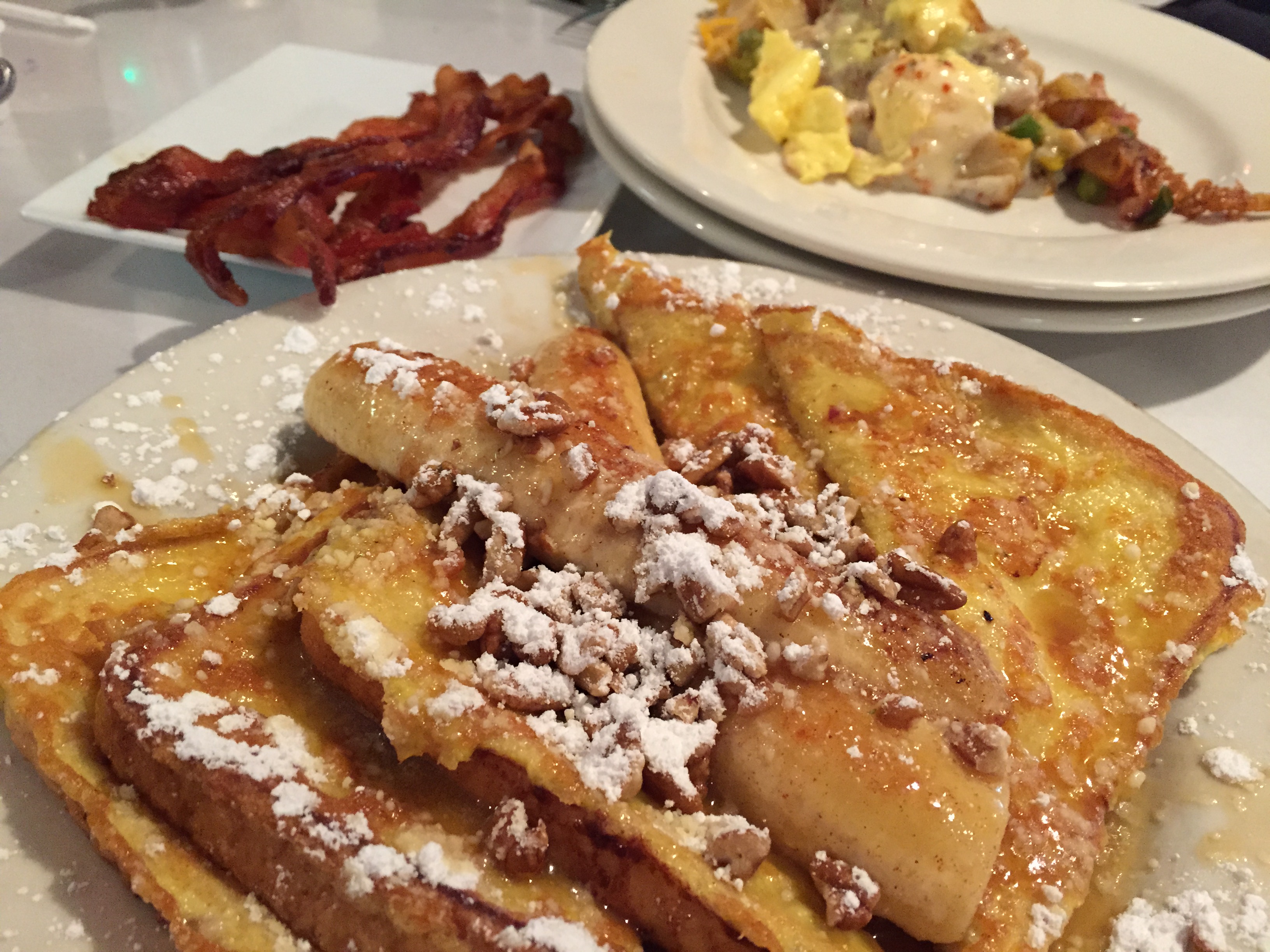 Photo Credit: Cynthia Dial
Beginning with basics is Panini Pete's, named Mobile's Best Lunch Spot and known for its signature paninis and wet beignets ("Pete's awesome twist on a classic French Donut! Made from scratch and served with a lemon wedge."). Self-described as "good times made from scratch," Cream & Sugar Café is the place to go for homemade scones and Conecuh sausage biscuits.
Established in 1938, Wintzell's Oyster House has long been the place for oysters (fried, stewed and nude) and listed in the culinary guide, "100 Dishes to Eat in Alabama Before You Die." Nearby is Miss Ruby's Spot of Tea, known for its most-Southern-of-belle's proprietor, Miss Ruby Moore, and such signature dishes as Eggs Cathedral and Banana's Foster French Toast, both listed in "100 Dishes."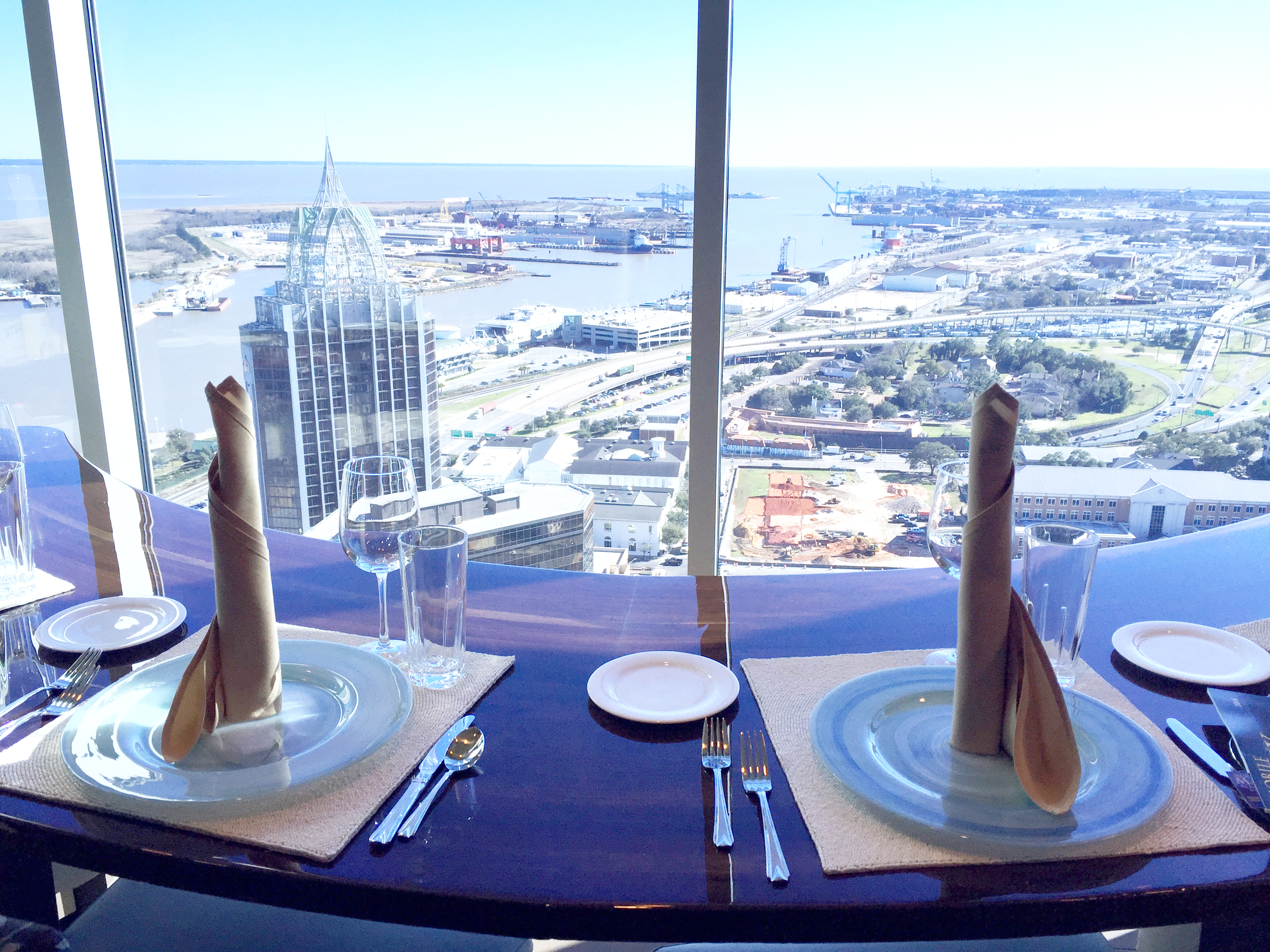 Photo Credit: Cynthia Dial
Found at the top of the list, as well as at the top of Mobile, is Dauphin's. Located on the 34th floor of the Trustmark Bank Building, this restaurant creation of Chef Steve Zucker and owner Bob Baumhower (of Miami Dolphins' fame) serves contemporary coastal cuisine. But its best offering is found at its chef's table: an in-the-kitchen tabletop with an over-the-city view. The Battle House's Trellis Room has the distinction of being Mobile's only AAA Four-Diamond Restaurant and is known for such creative classics as pimento cheese hush puppies and rabbit pot pie.
While the date of Mardi Gras varies from year to year (Mardi Gras 2017 is February 28), an inescapable constant is Mobile's welcoming excitement. From arrival, it's apparent this is a city that's jazzed you are there—a city that lets the good times roll and roll and roll!