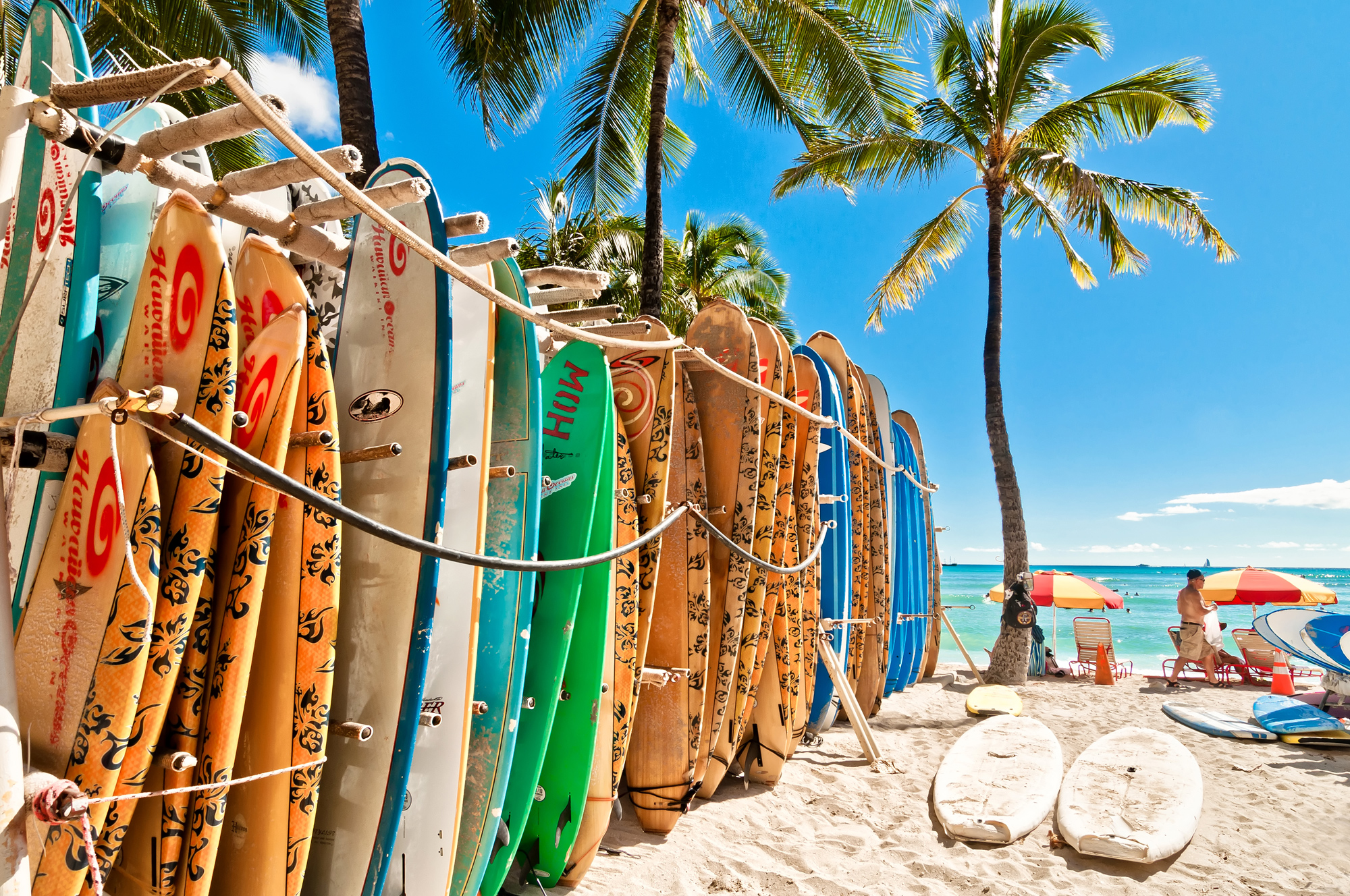 Photo Credit: Eddy Galeotti/Shutterstock.com
Todays Inauguration Day ushers in the 45th President of the United States, Donald Trump. And as we look to the future with our new Commander-in-Chief, we thought we'd take peak back at our last five leaders and learn a little bit more about where they came from. From a small town in Illinois to the beautiful island of Hawaii, our former presidents' hometowns are littered with history, picturesque landscapes and plenty of attractions to check out. Here's a look at the cities that fostered our nation's most recent celebrated men.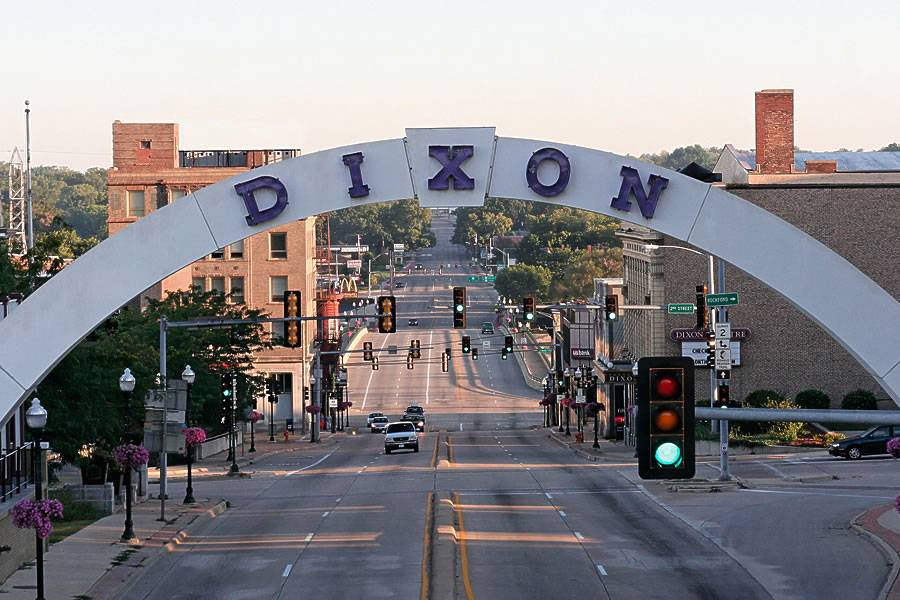 Photo Credit: Dixon CVB
Ronald Reagan (1981-1989) — Dixon, Illinois
One of the most beloved presidents of all time, Ronald Reagan was born in Tampico, Illinois on February 6, 1911 and spent many of his childhood years in the nearby city of Dixon. The northern Illinois town is a charming destination with a population of 16,000. Established in 1830, the city is known as the Jewel of the Sauk Valley and is the official petunia and catfish capital of Illinois. Dixon is a nature lover's playground, as it claims more parks per capita than any other city in the Midwest. During the summer months, its streets are lined with 30,000 petunias planted by volunteers and in July, the city hosts its annual petunia festival which includes carnival rides, a parade, food vendors, a kids' fishing derby and a 5K run/walk. Visitors can also enjoy Lowell Park, a 200-acre green space with biking and hiking, a playground, boat ramps and a nature center. Take a peek at the former president's childhood home with a guided tour of the Ronald Reagan Boyhood Home & Visitors Center and learn little-known facts about him and his early years.
Where to Stay: Airbnb Lodge
When to Go: May-July
Photo Credit: Homestead Inn
George Bush (1989-1993) — Greenwich, Conn.
George H.W. Bush was born in Milton, Massachusetts on June 12, 1924. But shortly after his birth, his family moved to Greenwich, Connecticut. Because of its short commute from Grand Central in New York, Greenwich is a hot spot for wealthy Manhattanites looking to escape the city without being too far away from it. The small town is made up of historic homes with manicured lawns, quaint attractions and a picturesque landscape. For history buffs, the area offers a peak into our nation's past with sights such as the Bush-Holley House, the site of the first art colony in Connecticut; The Philip Johnson Glass House, the American architect's former home; and Putnam Cottage. The latter is supposedly where Revolutionary War General Israel Putnam started his ride to escape the British. The town is also home to its own film festival which boasts screenings of over 30 international films. If visiting with children, don't miss the Maritime Aquarium which features hundreds of animals on display in re-created habitats.
Where to Stay: Homestead Inn
When to Go: October-November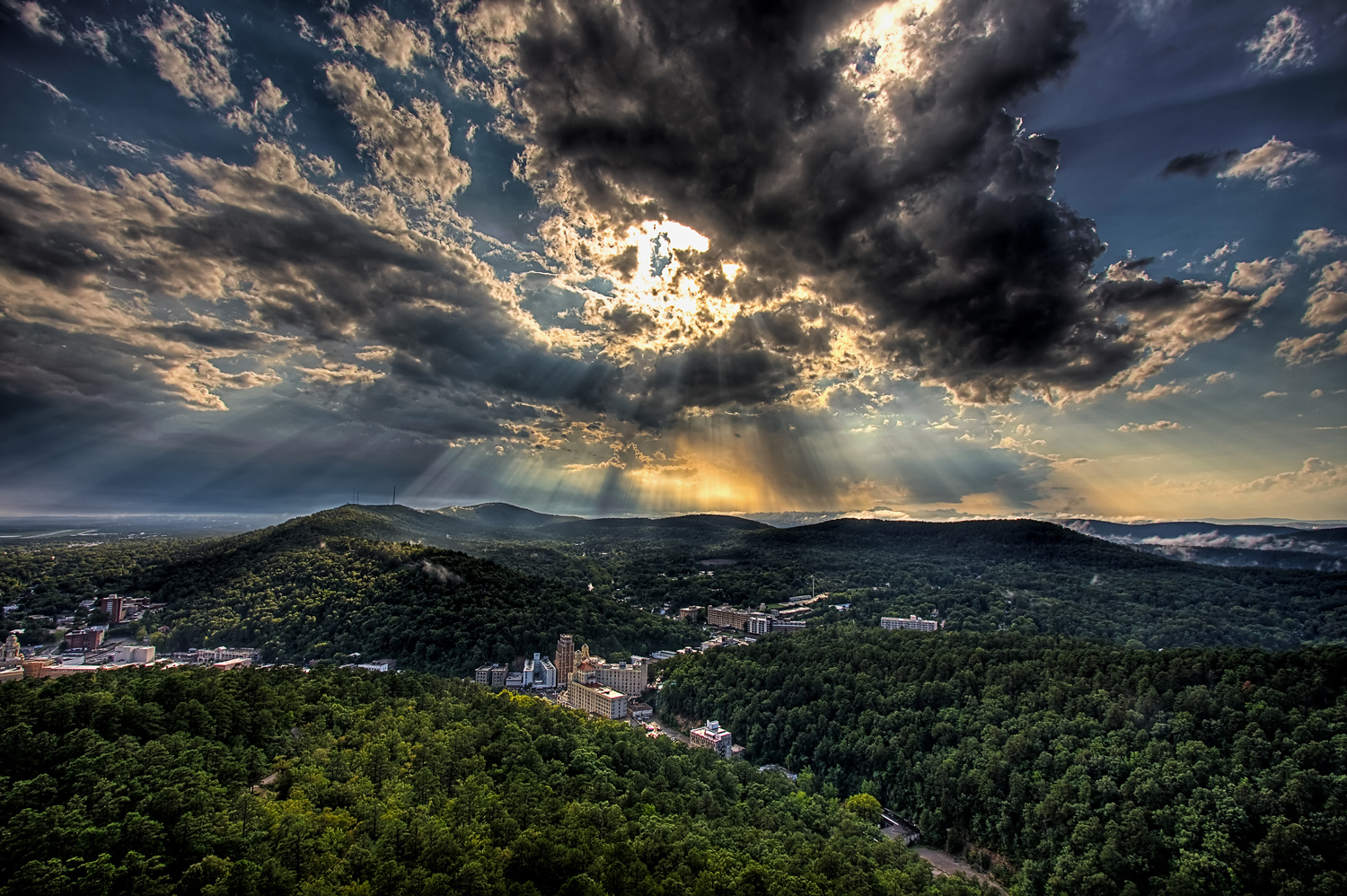 Photo Credit: Shutterstock.com
Bill Clinton (1993-2001) — Hot Springs, Arkansas
The 42nd President of the United States, William Jefferson Clinton is known for creating the longest periods of peace and economic expansion in American history. Of course, he's also famously remembered for his affair with his 22-year-old intern Monica Lewinsky. But before all this, Clinton was just a kid growing up in Arkansas. Born on August 19, 1946 in the small town of Hope, Clinton and his widowed mother moved to Hot Springs seven years later. Located in the Ouachita Mountains, the city is set amongst many natural hot springs and was turned into a booming spa town following federal protection in 1832. The town is also known for some pretty interesting facts, such as being the first place Tony Bennett sang his signature song I Left My Heart In San Francisco, being neutral territory for gangsters from New York and Chicago (who would go to enjoy racing) and, of course, the baths. When visiting, check out Oaklawn Racing & Gaming for horse betting; the Mid-America Science Museum, an interactive destination with over 100 hands-on exhibits; and explore its thriving arts community. The cultural hub is home to many galleries, music and film festivals, and a fine arts district whose historic buildings have been transformed by artists.
Where to Stay: Lookout Point Lakeside Inn
When to Go: April-June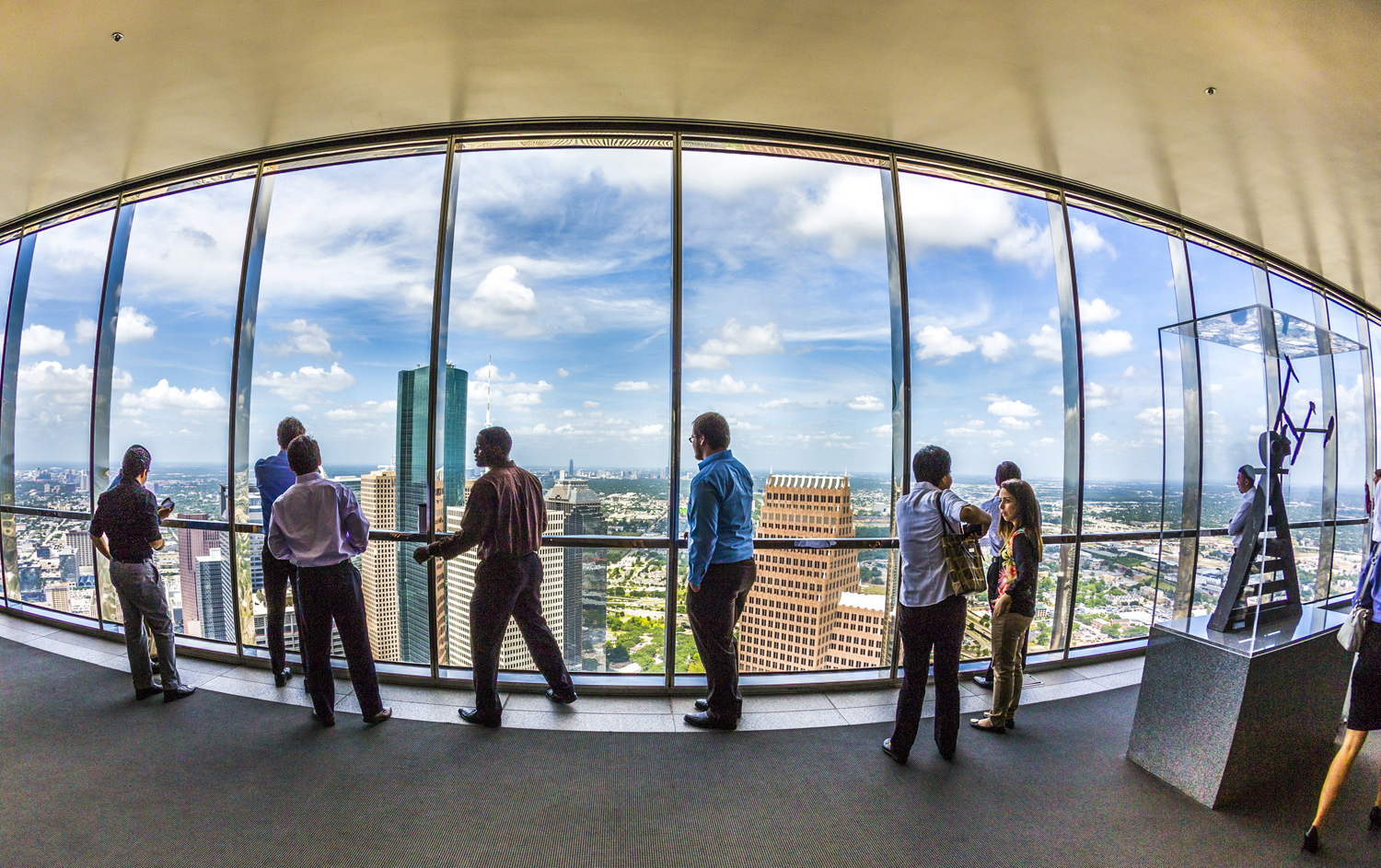 Photo Credit: Jorg Hackemann/Shutterstock.com
George W. Bush (2001-2009) — Houston, Texas
Of the cities on this list, these next two are probably the most recognizable. Although born in New Haven, Connecticut on July 6, 1946, George W. Bush spent most of his childhood in Houston, Texas. The large metropolis is home to the Space Center Houston, the Houston Grand Opera, renowned chefs and the Historic District featuring 19th-century architecture. Of the many things to do here, make sure to take a tour of the Space Center; stroll through the Museum District with its 19 museums ranging from contemporary art to the Holocaust Museum; and go on a culinary tour. Many of the city's chefs put Houston on the map in the foodie world and visitors can even go on a chef-led tour that is hosted by some of the city's most well-known giants in the kitchen. When traveling with family, head to the Houston Zoo, a 55-acre destination that is home to over 6,000 exotic and indigenous animals.
Where to Stay: The Lancaster
When to Go: October-November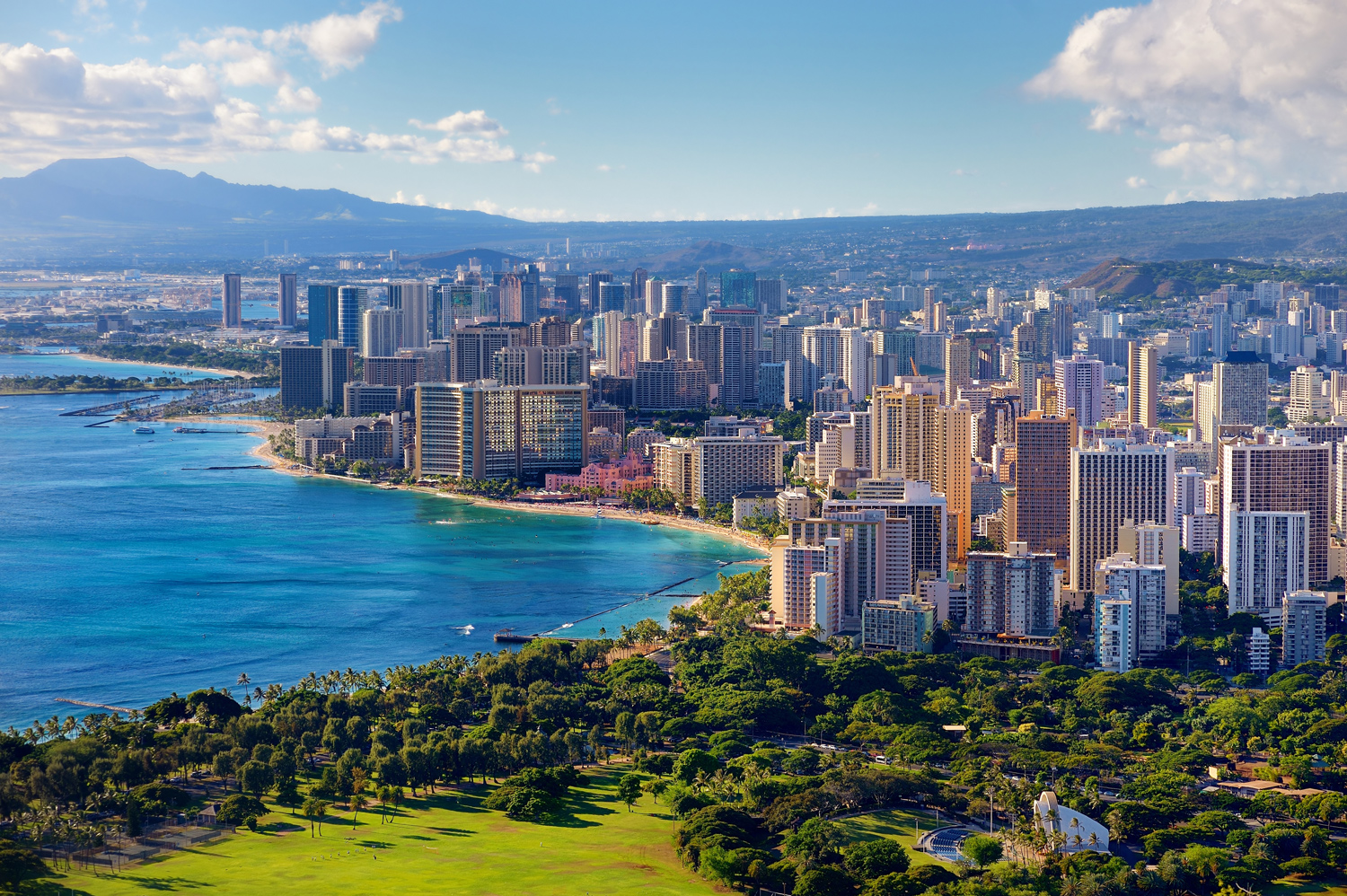 Photo Credit: Shutterstock.com
Barack Obama (2009-2017) — Honolulu, Hawaii
Although debate regarding the 44th president's birthplace overtook much of his first campaign in 2008, Barack Obama was not only born in the US, but was birthed in one of the most beautiful destinations in the nation. On August 4, 1961, President Obama was born in Honolulu, Hawaii where he spent the first six years of his life. After a time in Jakarta, Obama and his family moved back to Hawaii and he attended Punahou School, the island's top prep academy. Honolulu is Hawaii's only true metropolis and offers visitors everything from exciting watersports to a mixed bag of international cuisines and Victorian-era brick buildings, including the nation's only royal palace. There's so much to do here it's difficult to only pick a few activities, but some of our favorites include taking a helicopter tour of the island, enjoying a private tour of Pearl Harbor, hitting the greens at Ko'olau Golf Club and shopping on the palm tree-lined Luxury Row featuring stores like Saint Laurent, Chanel and Tiffany & Co. Be sure to also take advantage of Hawaii's gorgeous sunsets and charter a private 52-foot yacht for a day of snorkeling with sea turtles, tanning and watching the sky turn shades of orange, pink and purple in the evening.
Where to Stay: Kahala Hotel & Resort
When to Go: Anytime of year