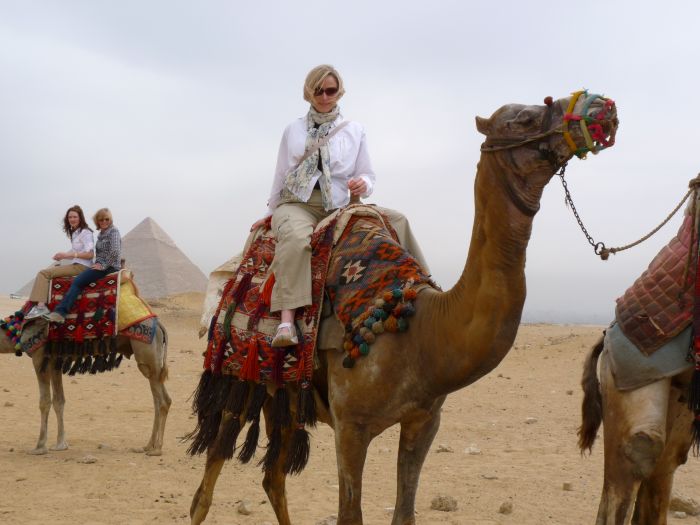 Photo Credit: Abercrombie & Kent
Egypt. The name evokes thoughts of mysterious Pyramids and 5,000-year-old half man, half lion sphinxes as tall as a New York skyscraper. The advanced civilization left behind countless treasures in science, technology, philosophy and culture. Egypt's most important sights are easily accessible by a cruise down the Nile River. For more than 30 years Abercrombie and Kent has curated a selection intriguing shore excursions to ensure its guests take away cherished memories from this magical and exotic country.
Egypt is now becoming a hot destination again and tourism numbers are on the rise. The country is safe and there are many tourists there from Europe, Asia, and the U.S. Now is truly the time to come back to Egypt.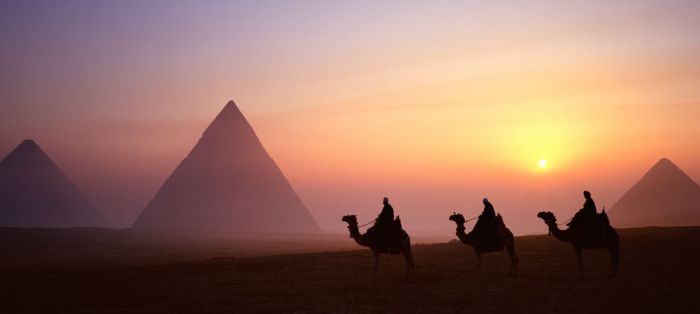 Photo Credit: Abercrombie & Kent
Abercrombie and Kent is known for taking guests to exotic places with the utmost in luxury and accommodation. Their trip to Egypt is no exception and leaves guests with countless unforgettable memories. What makes the trip with A&K event more fabulous is that they provide a worry-free experience, by handling everything from assistance at immigration to luggage, and tickets for excursions. That is why VIPs, dignitaries and celebrities such as Nicole Kidman, Jude Law, Angelina Jolie, Tom Hanks, and have all traveled through Egypt with A&K.
The company also ensures guests feel very safe; A&K has security on-hand during excursions and throughout the trip, just as an extra measure to ensure the safety and full enjoyment of their guests.
Our host hotel in Cairo was Mena House, which is the grand dame of luxury hotels in Cairo dating back to the 1869. Each morning from your balcony you bask in the view of a pyramid just 300 yards beyond the hotel.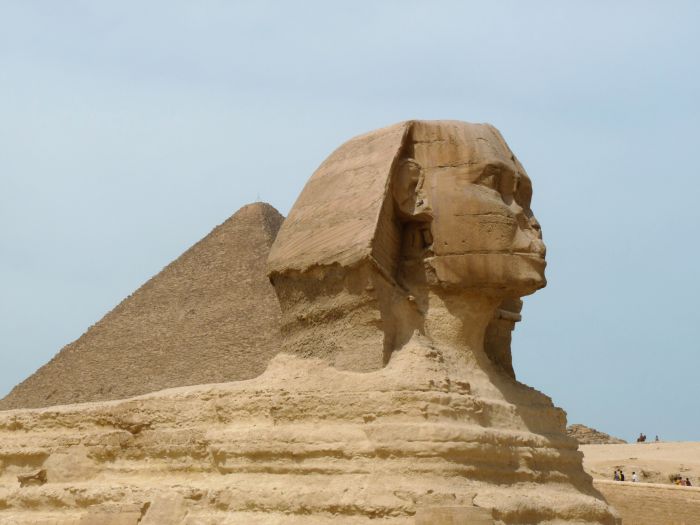 Photo Credit: Abercrombie & Kent
After a welcome from the A&K, you'll meet your Egyptologist who will also act as our tour guide. They are experts on Egyptian history and culture who have gone through years of study and research. A&K works with the top Egyptologists and we had one of their finest, Azza. She was a dynamic and effervescent personality who kept our group laughing, fast paced. All in our group admired and quickly grew fond of her.
Our first tour was the Egyptian Museum of Antiquities in Cairo, home to the largest collection of Egyptian artifacts and the region's version of the Louvre or Smithsonian. On display were relics from Tutankhamun and items dating to 4,000 B.C. We were amazed to see mummies up close, bodies of kings and queens over 4,000 years old. We saw statues as well as the sarcophagus of King Tutankhamen (Tut) and learned about the lives and accomplishments of these great leaders.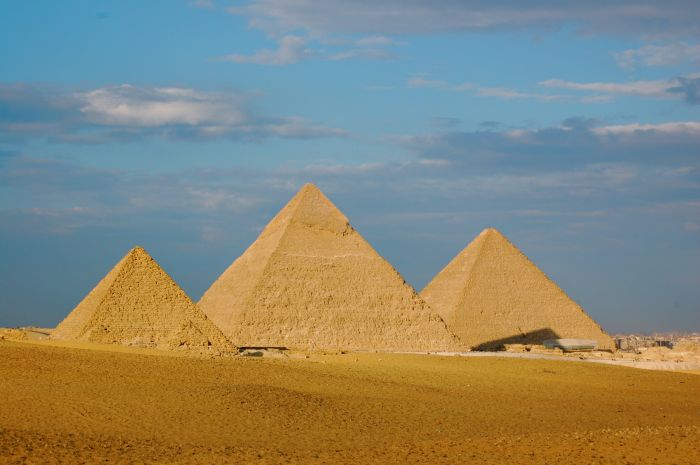 Photo Credit: Abercrombie & Kent
The next journey was to see the great pyramids of Giza. The excitement was palpable as we saw the Sphinx come in to view with the pyramids behind. We then explored the pyramids up close. Others in the group ventured inside through a long and cramped tunnels as they did thousands of years ago. As the sun set, the group took a short camel ride across the desert which provided a beautiful setting for a few photos on camelback with the pyramids as the backdrop.
Abercrombie and Kent partners with the top cruise lines on the Nile: the Sanctuary Sun Boat IV, which has been recognized as such by Condé Nast Traveler, Travel+Leisure and many others. The ship is part of the Sanctuary Retreats portfolio of luxury safari lodges and expedition ships from China, South East Asia and Africa.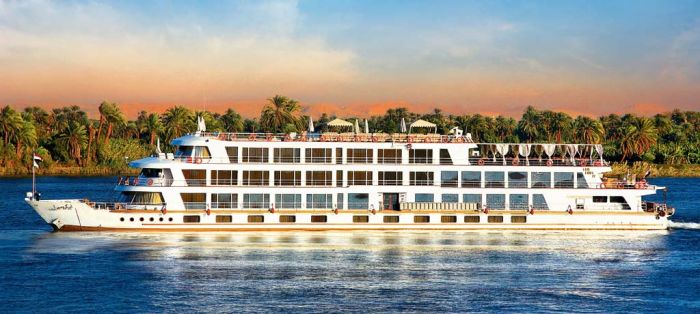 Photo Credit: Abercrombie & Kent
The Sanctuary Sun Boat IV is a contemporary, chic boat with heavy art deco influences. There are 36 standard cabins, two presidential suites and two royal suites. The rooms are spacious with contemporary design, air conditioning, mini bar and LCD television with private bathrooms. Wifi is available in the lounge or for an extra fee in the guest room.
The common areas are a great place to link with other guests, to regale about the day's highlights or share stories from previous adventures. The Sundeck has a temperature controlled pool and shaded lounge bar. The ship also has a library, games room, gymnasium and a massage room. Meals were a delicious affair with a buffet lunch and à la carte dinner and included wine and beer.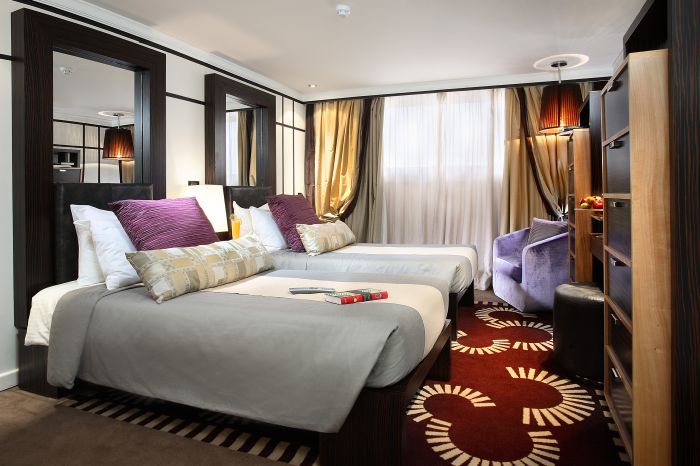 Photo Credit: Abercrombie & Kent
From lectures, cooking classes, and entertainment, each day there was something interesting to do onboard. The last night was "Egyptian night," where guests dressed in Egyptian dress, compliments of A&K, and dined on local cuisine. The main event was the live music, belly dancer and a whirling dervish show.
Aboard one of the greatest pleasures was just floating down the river and watching the daily lives of the local people. Towns shifted to farms where people live in simple mud-brick homes. Donkeys and cows dotted the landscape, while fishermen in small boats casted nets as other boats sailed by.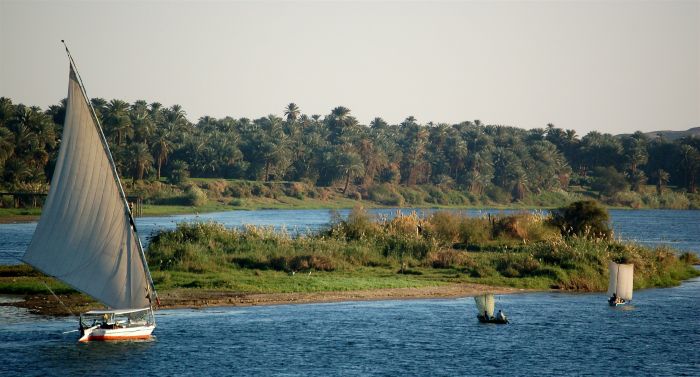 Photo Credit: Abercrombie & Kent
Over the next few days we stopped for a series of tours and experiences. Highlights of the journey included visiting the west bank of the Nile and the Valley of the Kings, a UNESCO World Heritage Site and burial ground of the pharaohs, including that of "the boy king," Tutankhamun. Guests explore the vast desert mountainside and then inside the temples to see the hieroglyphics and burial artifacts.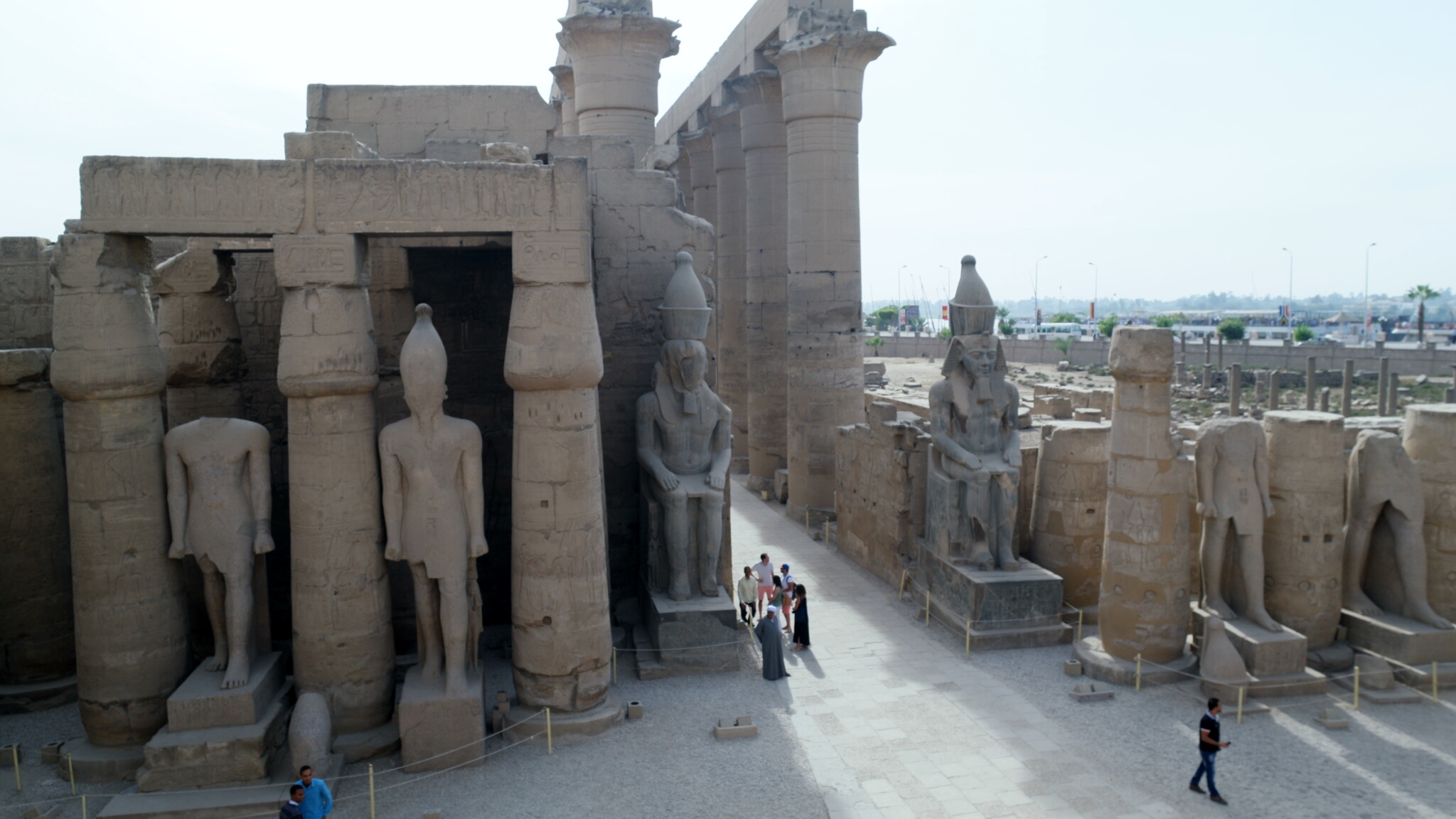 Photo Credit: Glenn Harris
Another memorable tour was visiting the city of Thebes and the Temple of Luxor with massive statues of Ramses II and the Colonnade of Amenhotep III, with its 50-foot papyrus-headed columns. Other standout excursions were the boat trip to Edfu to view the Temple of Horus, falcon-headed god of the sky. We also journeyed by boat to Philae Temple, on the island of Agilika. This sacred complex was dedicated to the Goddess Isis and has influences from the Egyptian, Greek and Roman civilizations. The excursion to Abu Simbel was also fascinating to see the daunting twin temples of Ramses II and his wife, Queen Nefertari. The façade is dominated by four gargantuan statues of the pharaoh, each nearly 70 feet tall.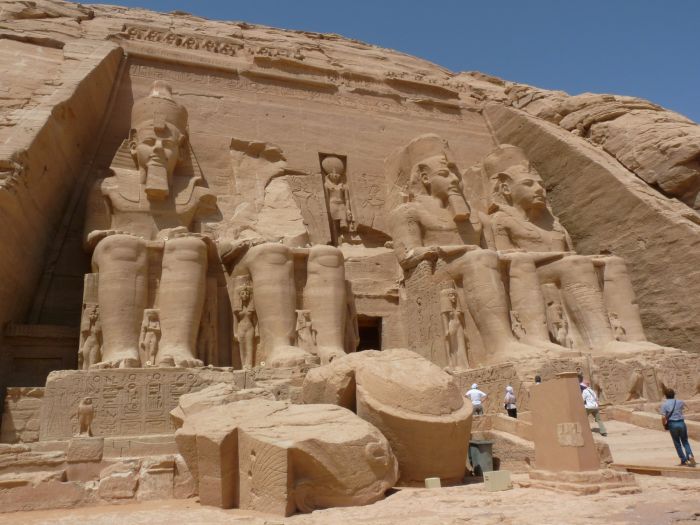 Photo Credit: Abercrombie & Kent
One of the great things about small group travel is the other curious and inquisitive explorers that you'll meet on the journey. Friendships were quickly formed like kids at a summer camp. For most it was a bucket list experience and a trip of a lifetime, for others it was one of many experiences they've enjoyed with A&K. Great friendships were formed and the small group interaction was an integral part in making this one of life's most enjoyable experiences.
Photo Credit: Glenn Harris
I, for one, have never been a fan of group travel. Images of a hoard of lost souls blindly following a guide with a flag from site to site has never appealed to me. All that changed on my small group experience with Abercrombie and Kent to discover Egypt and the Nile. The A&K experience could not be further from your typical group tour. They are experts at providing high quality, bespoke and hassle-free journeys to some of the most exotic places in the world.
One of my life long bucket list experiences was to explore Egypt and to take Nile Cruise. I cannot image a better way that would surpass the experience of how our group traveled through these magical lands with A&K.