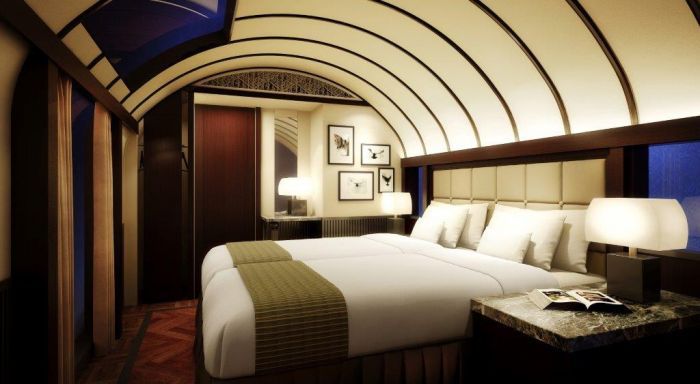 Photos Credit: JR East
This May, travelers to Japan will get the chance to see the country via a new high-speed bullet train offering overnight accommodations within 17 luxury suites. Train Suite Shiki-Shima will set off on itineraries through the north-eastern region of Tohoku and into Hokkaido exploring the regions' cultures, crafts and cuisines along the way.
Plans for the sleeper train were announced three years ago, with JR East investing 5 billion yen (around USD $44.4 million) into the project. Last year we shared some initial images of the locomotive, and this week we learned more about the the 10-car train which was unveiled at a ceremony in Tokyo. Carrying only 34 passengers at a time, the sleeper was designed by Japanese industrial designer Ken Okuyama, the only non-Italian to have designed a Ferrari.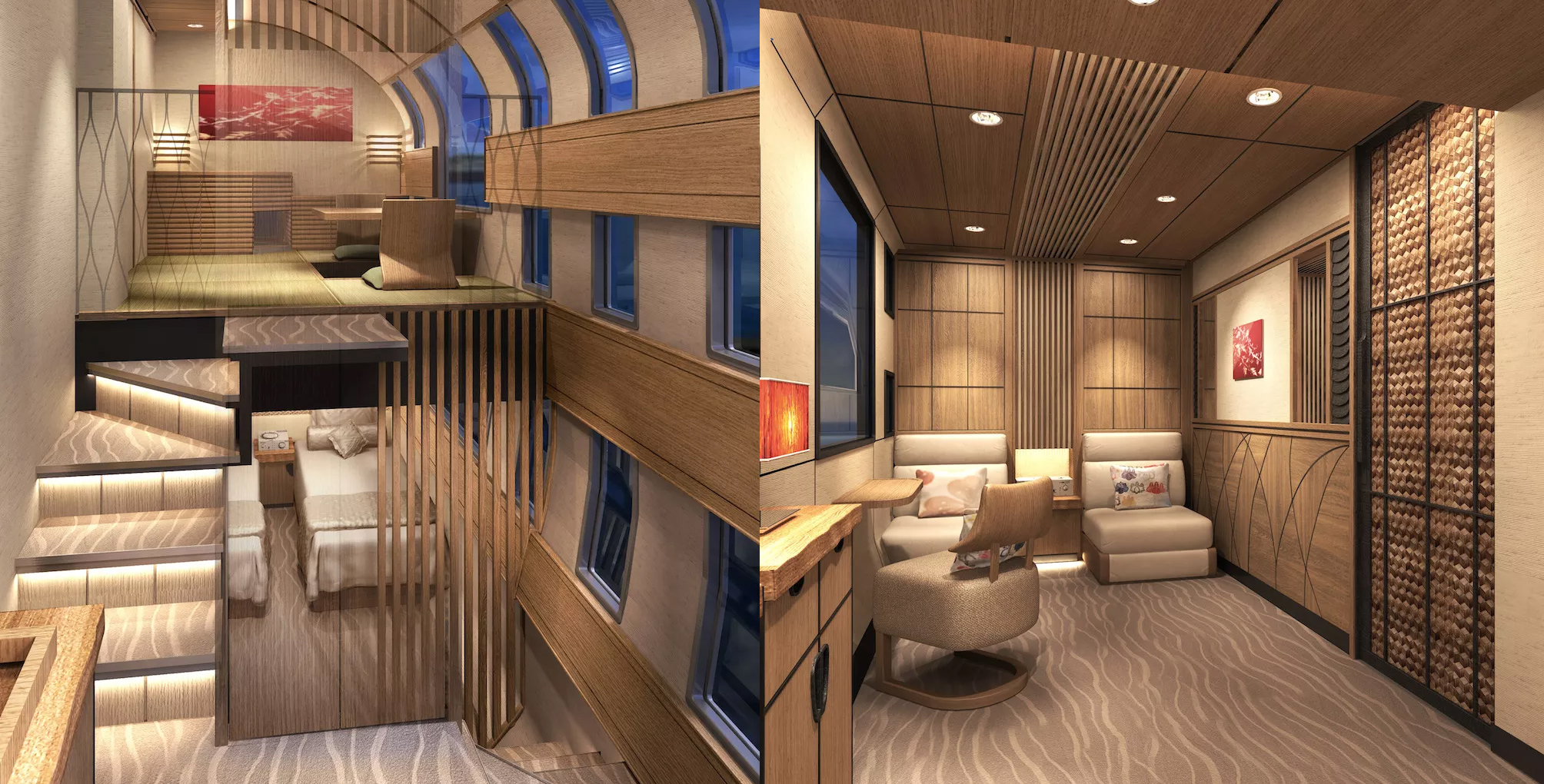 The train features wood and washi paper that has been incorporated into its interiors and among the suites are two extra-large cabins boasting two floors each. These higher-end accommodations come with a private onsen bath and heated kotatsu to keep travelers warm. The other cars include a lounge area, dining carriage, and two glass-walled observatory cars. The golden-tinted dining carriage will serve cuisine from Japanese chef Katsuhiro Nakamura.
Leaving from the Ueno Station in Tokyo, where it'll have its own dedicated platform and private lounge. Train Suite Shiki-Shima ticket holders will be able to enjoy drinks and cozy sofas in the intimate space as well as having the option to store their luggage as they wait for their departure time. The two- and four-day itineraries will cost travelers between USD $2,400-$11,000 a person. Among its stops are five routes venturing through Kyoto, Matsue, the Sea of Japan, Izumo, Miyajima and the Nikko Toshogu shrine, part of a UNESCO World Heritage site in Tochigi Prefecture.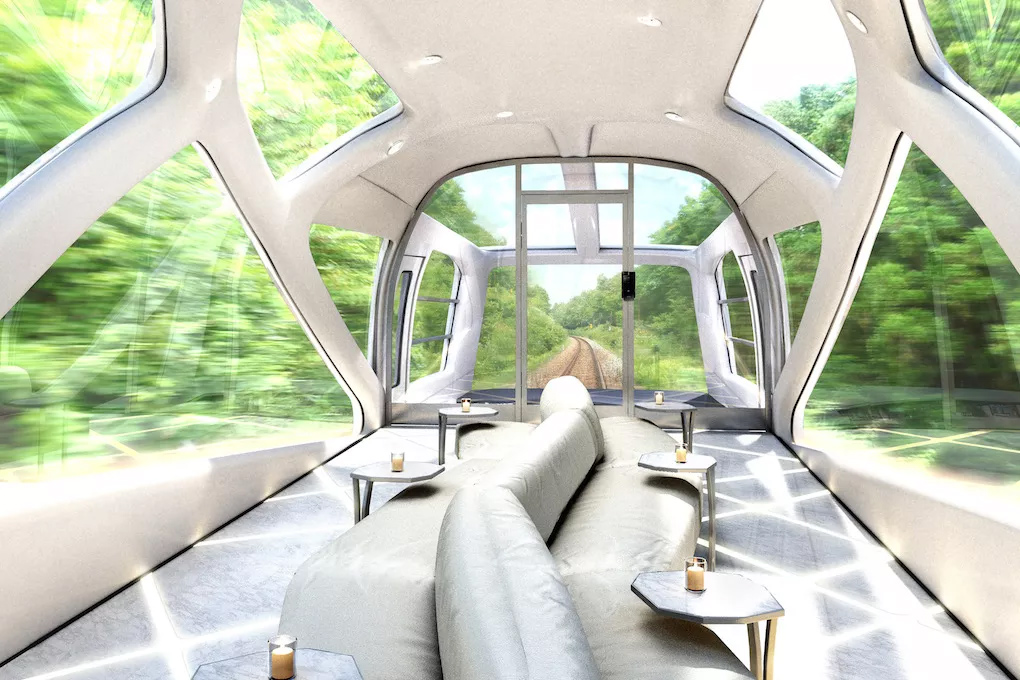 Aside from venturing through the Nikko Toshogu Shrine in Tochigi, travelers will get to visit onsen hot springs and local markets in the area. In Hakodate, Hokkaido, guest can visit a local bazaar or check out a museum on the Ainu people, the indigenous nationals of Japan and Russia. Should you wish to do a one-night trip, you'll be able to explore central and eastern Japan, participating in activities such as wine tasting in Yamanashi Prefecture.
If you're ready to book your trip, you'll have to wait, the train is already reserved for the next six months. So make your arrangements now before you'll have to wait until 2018 to board this luxurious sleeper train.