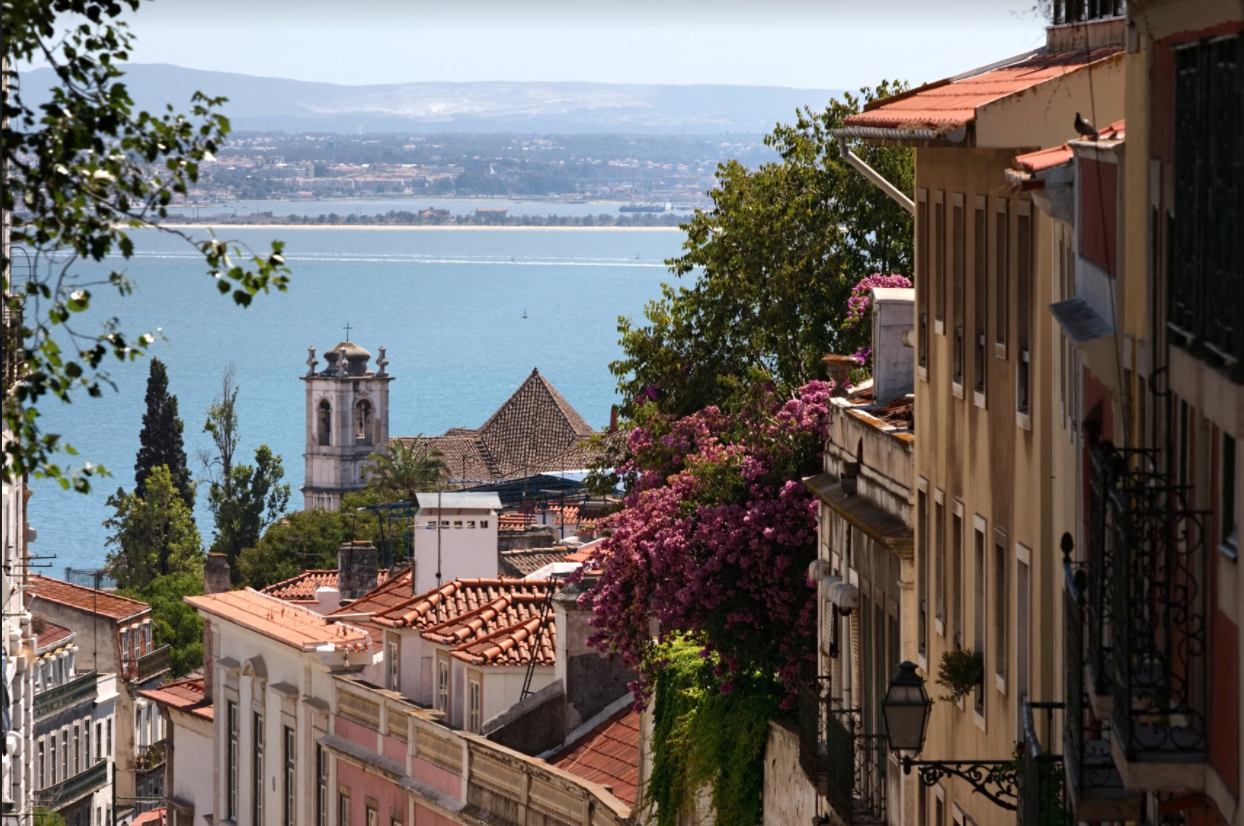 Photo Credit: Visit Lisbon
Portugal doesn't always immediately come to mind when one thinks of an indulgent getaway in Europe; but during a recent exploration trip, I quickly realized that its capital city, Lisbon, offers far more finery than it lets on.
Beyond the peaceful waterfront, colorful architecture and winding streets of old world charm, Lisbon sparkles with grandiose hospitality and luxe amenities in more ways than one.
Here are a few of my favorite luxe discoveries: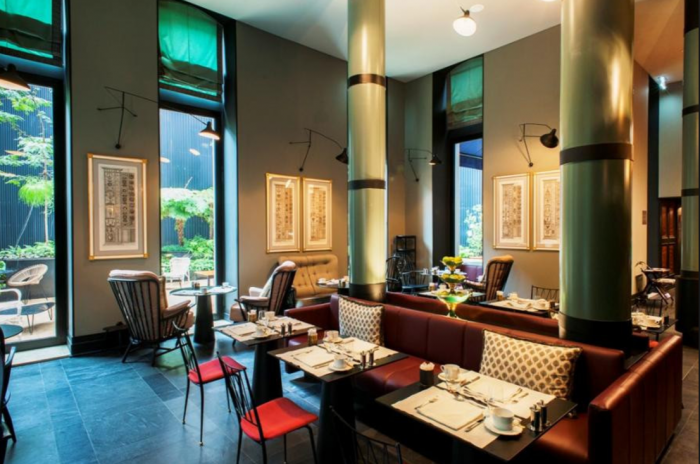 Photo Credit: Valverde Hotel
The Valverde Hotel
This five-star boutique hotel sits discreetly in a prime location on Avenida da Liberdade, mere footsteps away from world-class boutiques like Prada, Versace, Louis Vuitton and more. Its subtle exterior sets the tone for the chic townhouse-like property, which has just 25 guest rooms (for now—expansion is slated in the months ahead), all of which are impeccably outfitted in contemporary décor for a comfortable stay that's not to disappoint. I was enamored with the all-black marble bath and shower, and awe-inspiring balcony views that made my trip all the more magical. Best of all, the hotel even offers private sailboat rides complete with onboard catering services, which makes for an epic stay in and of itself.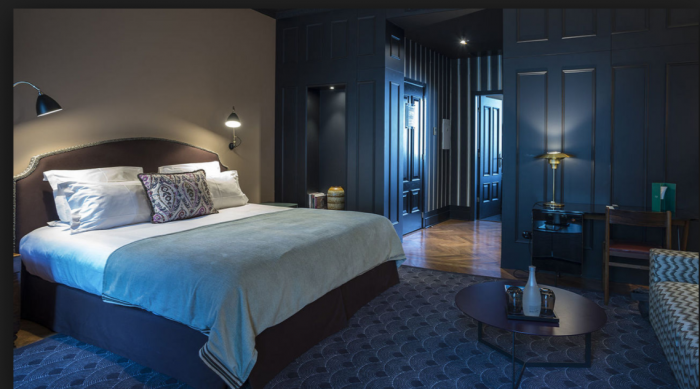 Photo Credit: Valverde Hotel
Valverde also boasts a courtyard swimming pool and cozy restaurant, Sitio, that hosts a traditional fado (or live performances of melancholy songs with mandolin or guitar accompaniments) twice a week, where you can nosh on a classic Portuguese fare while fully immersing yourself in this cultural delight. I enjoyed a delectable meal of codfish and a cheese puff pastry while I was soulfully serenaded by a talented vocalist who powerfully projected all of the emotions of the nearby district of Alfama, where fado originated from.
Perhaps what differentiated my stay here than at other luxury hotels is the personable and top-notch service that Valverde's staff prides themselves on. My hotel stay at Valverde Hotel made my trip entirely—I would absolutely book here again and again!
The Spa at The Ritz Four Seasons
No trip is complete without an indulgent spa day, and The Ritz Four Seasons can do no wrong in my eyes. This stunning location sits on top of the hill in central Lisbon and boasts an immaculate indoor pool, so even if it's unseasonably chilly or rainy outside (as it was during my trip), you can still unwind in the water at your leisure.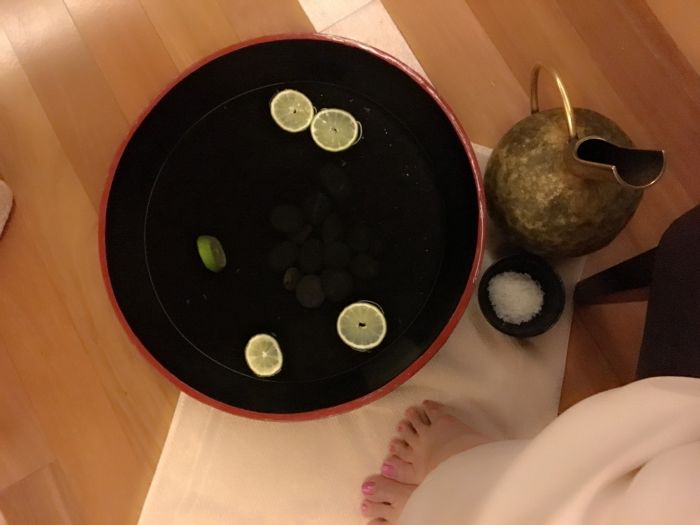 Photo Credit: Jennifer Chan
I booked a Portuguese Retreat to really get into the spirit of things, and melted into a blissful puddle of relaxation for 90 full minutes during my treatment. The service began with a soothing foot ritual where my feet were exfoliated and cleansed before I was then treated to a full-body scrub and massage using classic Portuguese ingredients like rosewater, sweet almond oil and crushed almonds. In a city capital that's surprisingly still so very calm and peaceful, this spa treatment was the perfect way to settle into the city.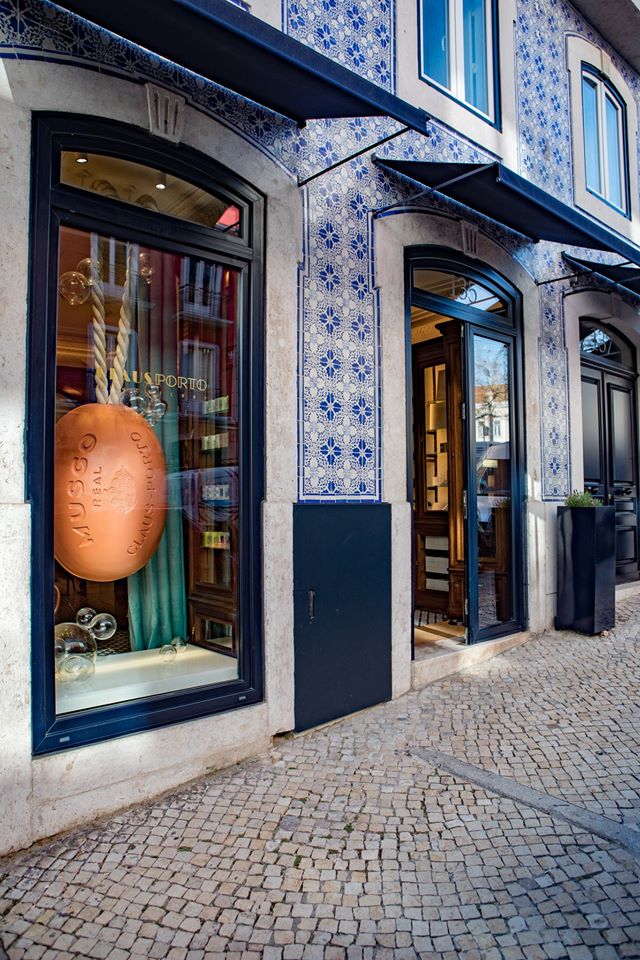 Photo Credit: Claus Porto
Claus Porto
When I arrived in Lisbon, I beelined it to Claus Porto, home of the iconic Portuguese soaps with the gorgeous packaging. I've been a longtime fan of the beauty brand, so it was a treat to finally visit the stunning shop (look for the giant soap on a rope in the window!) that not only displays its goods beautifully in every corner of the store, but also houses a miniature museum of the brand's archives over the years. I marveled at the ancient gift boxes and original paper wrapping from their earliest days as a soap pioneer, before picking out a few sudsy souvenirs to take home with me. Step down into the lower level of the shop and relax in a Claus Porto sanctuary where male clientele can also come in for a custom shave on weekends. The entire store experience is worth a visit for any grooming guru.
Photo Credit: Luis Onofre
Luis Onofre
Popular Portuguese shoe designer Luis Onofre currently has his only store in Lisbon, and it is absolutely worth a visit! Step inside the small upscale boutique and try to contain your excitement at the mere sight of his beautiful heels and handbags that are truly works of art. I couldn't help but notice the stellar craftsmanship (Onofre prides himself on creating visually stunning shoes that are also ergonomically comfortable to wear), and of course, the sparkling Swarovski crystal details on many of his jaw-dropping signature styles. Perhaps the most compelling reason to pick out a pretty pair of his limited-edition designs? Each pair will be packaged in a beautiful handmade keepsake box with a coordinating shoe pillow that perfectly pairs with the fabrication or color palette of the heels themselves. Now that's a clever designer who knows what a woman wants!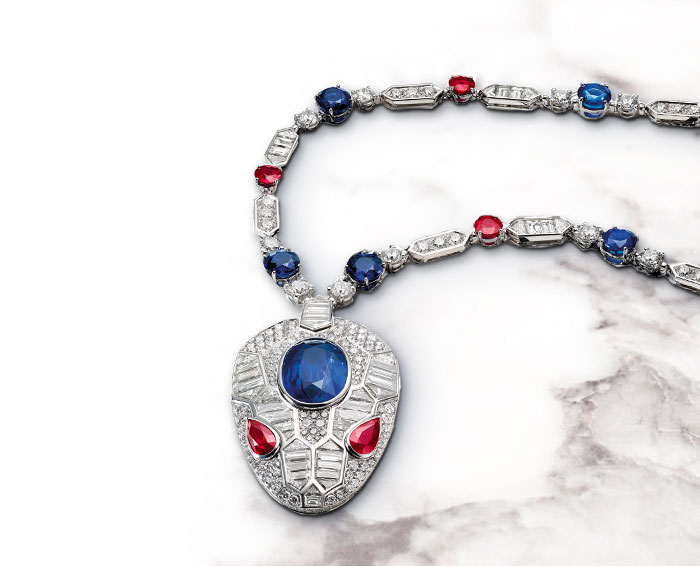 Photo Credit: Bulgari
BVLGARI
The iconic fine jewelry and watch brand has a stunning new store location in Lisbon that embodies the very definition of luxury. Designed by the talented American architect Peter Marino, the posh boutique sparkles from the inside out with rich silk wall coverings, Italian marble columns and rich gold details woven throughout the décor to carry out the classic BVLGARI aesthetic.
Of course, there's the ever-popular Serpenti jewelry collection and the bold large-faced Octo watches for men, but what I eyed the most were the dazzling display of whimsical yet elegant handbags in an array of rich animal skins and leathers, eye-popping colors and gemstone embellishments.
Head towards the back of the boutique near the diamond display to see a stunning vintage portrait of Elizabeth Taylor embracing Richard Burton while wearing BVLGARI jewels, of course.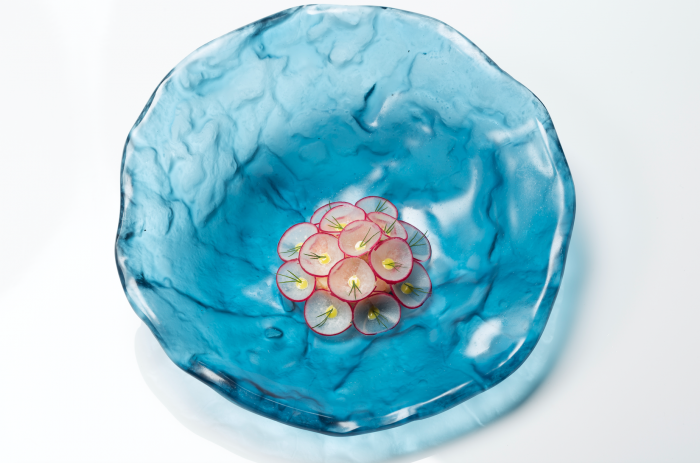 Photo Credit: Feitoria
Feitoria
For adventurous foodies, Lisbon does not disappoint. Naturally, you must sample the classic local fare (like the sweetly satisfying egg tarts!), but if inventive fine dining is what you're after, there's simply nothing more exquisite than Feitoria at the Altis Hotel. Chef Joao Rodrigues is an innovative master of creative culinary delights that will tantalize your tastebuds and beckon your senses with each impressive course. From the sauteed Scarlet shrimp to the Setubul cuttlefish, your pre-set tasting menu at this elegant waterfront restaurant will be an unforgettable treasure in Portugal's capital city.