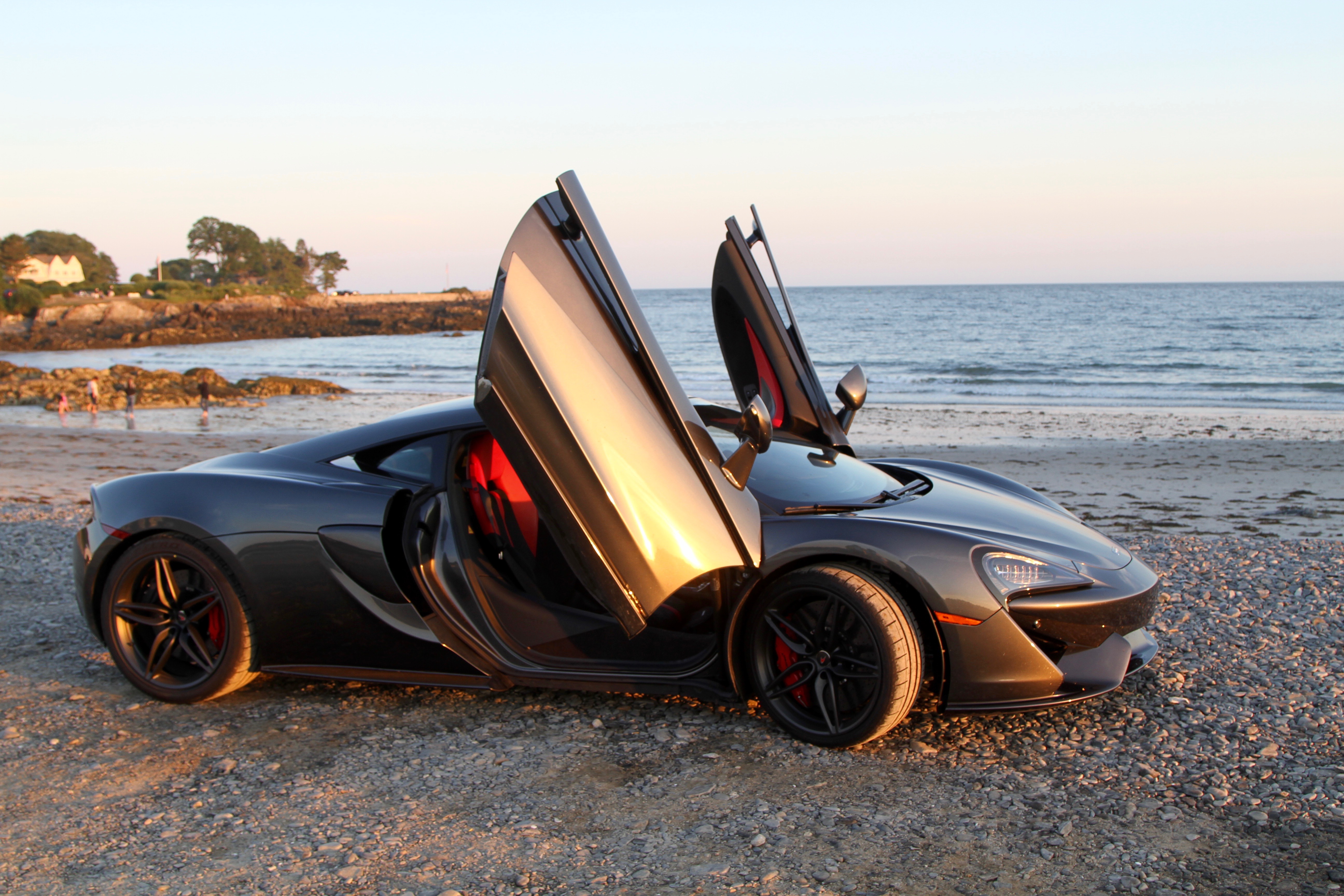 Photo Credit: Jared Paul Stern
Camden, one of the most perfect and picturesque seaside towns in Maine, is a frequent destination whenever we have a cool car to test out. For our latest excursion behind the wheel of McLaren's wicked 570S, we visited Whitehall, the newest addition to Camden's roster of stately hotels from the Lark Hotels group, which has been revamping historic properties to create beautiful boutique hotels across New England.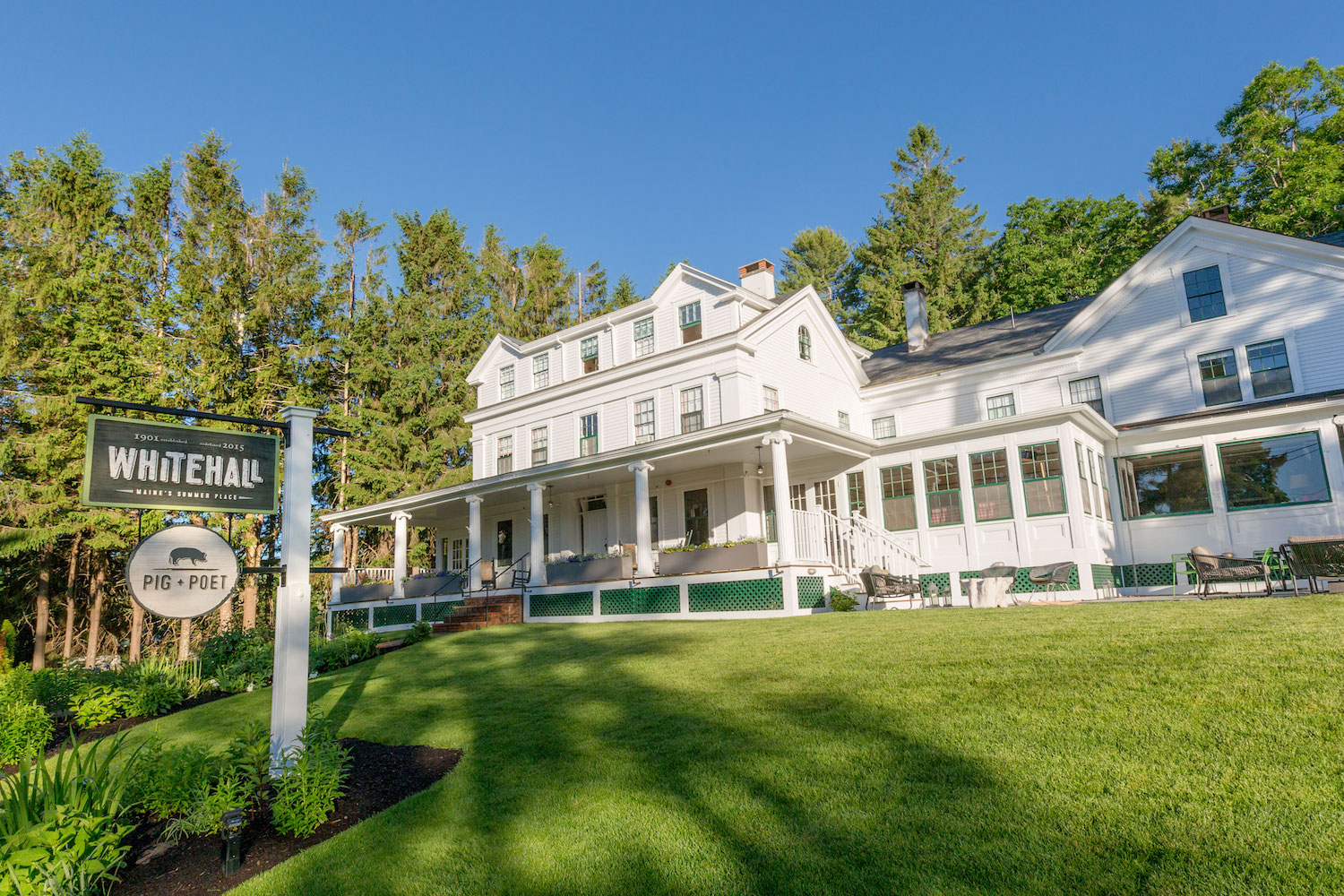 Photo Credit: Lark Hotels
Whitehall is a historic Maine mansion that has been given a new lease on life. It began as a sea captain's house in 1834, and first became a posh guest house in 1901, evolving into a summer retreat for royalty, financiers and celebrities over the decades. The hotel has hosted a king, a U.S. President, movie stars and sports heroes, among others. Now open from May to October, Whitehall has had its original glamour restored but with Lark's signature contemporary flourishes.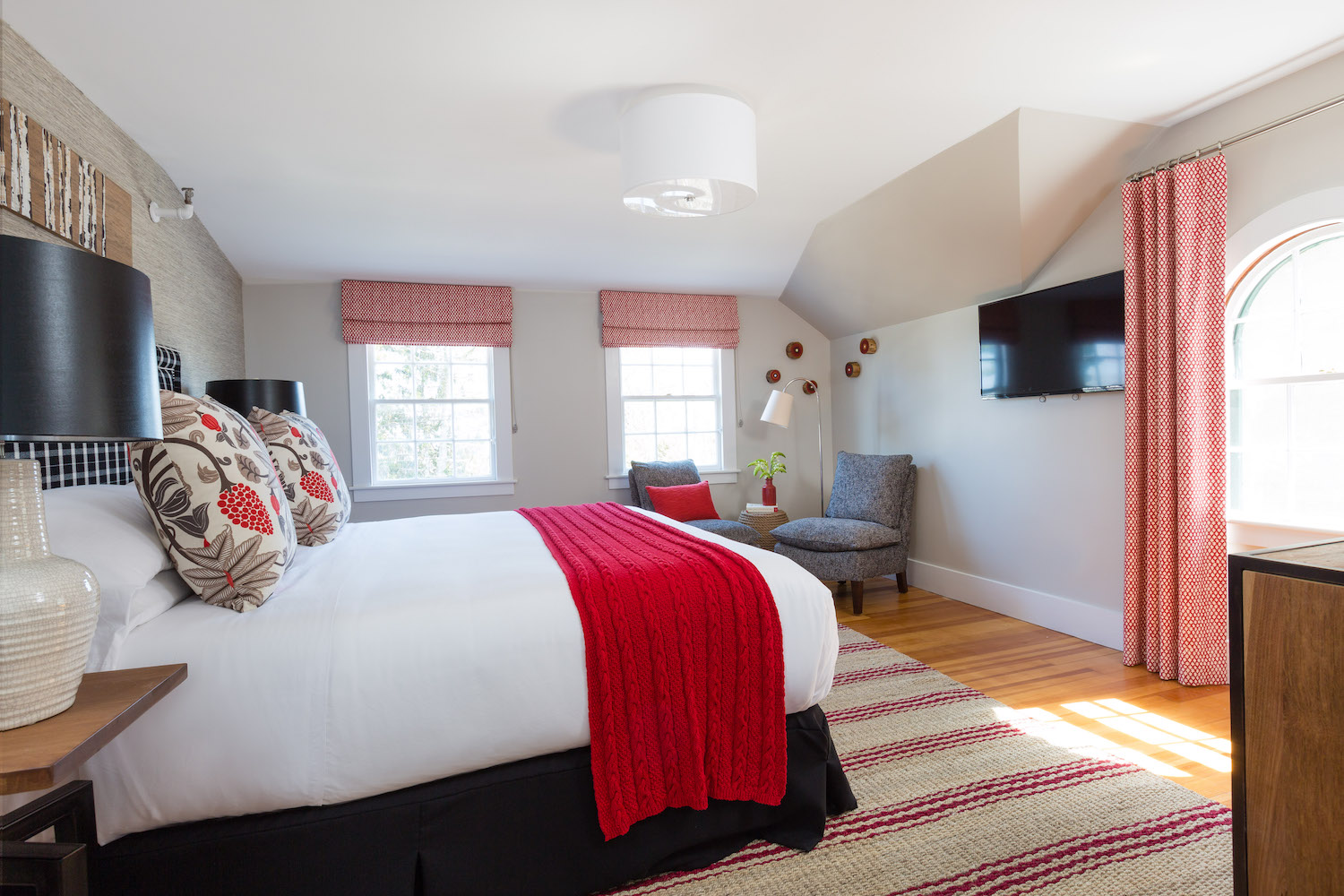 Photo Credit: Lark Hotels
Intact are the moldings, fireplaces, hardwood floors and other alluring architectural details. But now you'll find bold fabrics, a blend of modern and vintage furniture, and eclectic art and accents like rope and wood textured wall coverings that keep it from becoming a mere museum. We also appreciated amenities like iPads loaded with local information, Apple TVs, and iPod docking stations that you'll find in all of the hotel's expertly decorated 36 rooms and suites.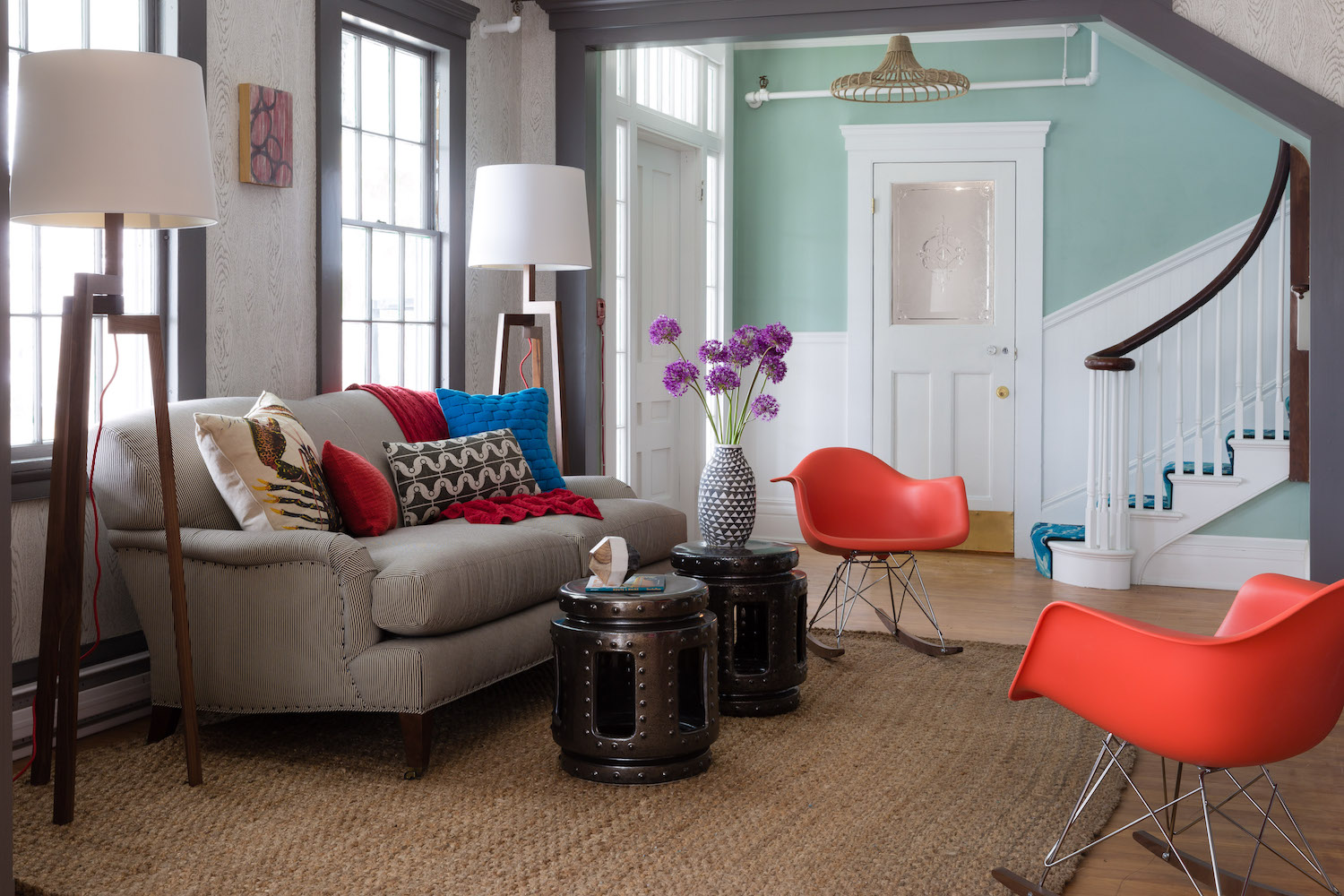 Photo Credit: Lark Hotels
The hotel's oversized porches are a throwback to its stately beginnings, now enhanced by an outdoor lounge with a fire pit and shuffleboard court. The cozy indoor public spaces feature a revolving collection of art by Maine artists sourced from Art Collector Maine paying homage to the motto of Camden: "where the mountains meet the sea" set off by Angela Adams carpets and Sister Parish fabrics. Custom copper lighting by Portland, Maine-based Inspired Wire Studio adds the finishing touch.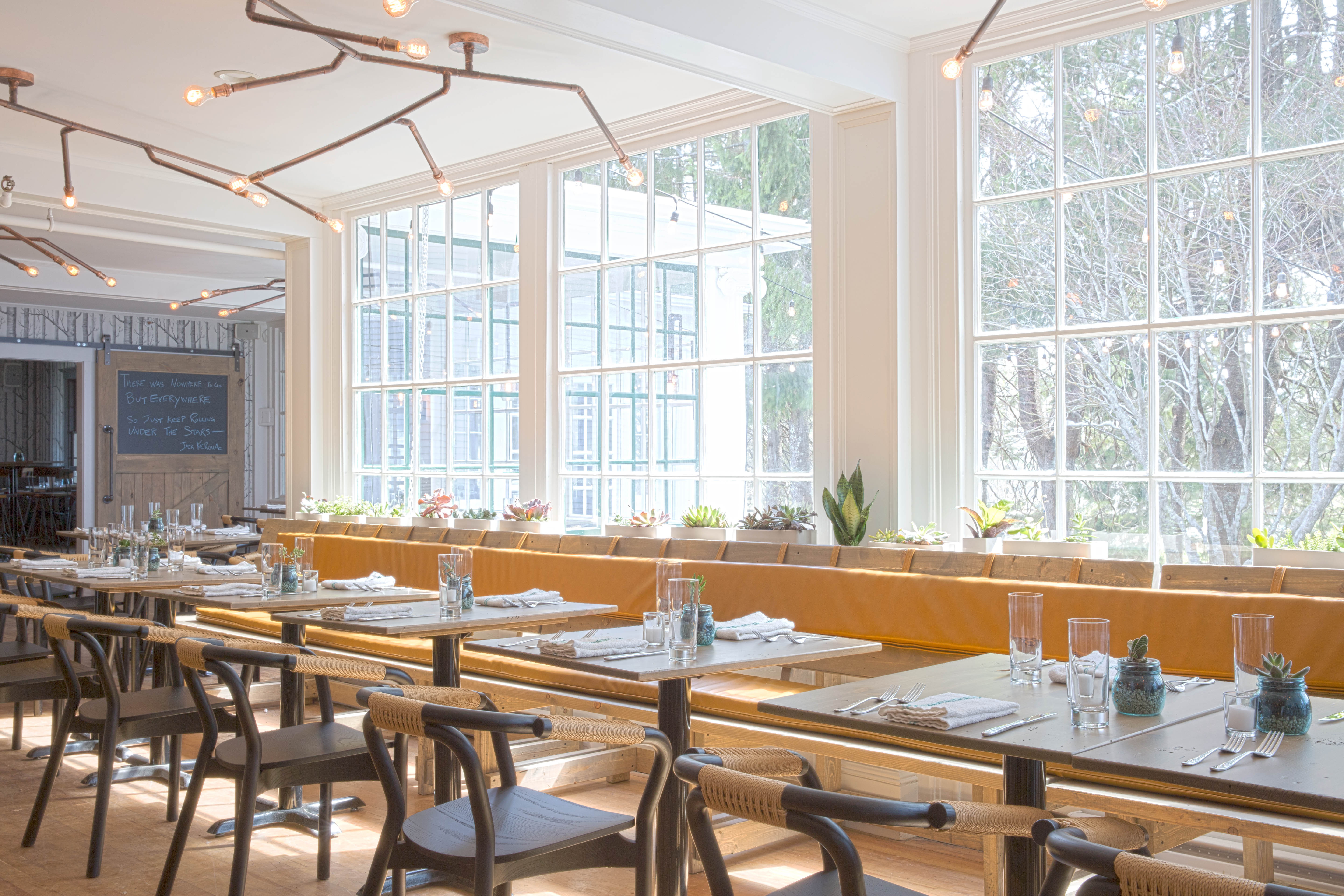 Photo Credit: Lark Hotels
The village of Camden, with its stunning harbor and bustling main street brimming with cafés, boutiques and art galleries is a just a few minutes walk. But Lark has created one of New England's best restaurants at the Whitehall in the form of Pig + Poet, where local, seasonal, sustainable and artisanal are the watchwords. The restaurant takes advantage of the Whitehall's gracious architecture with a farm to table vibe and an impressive bar to match the menu. A cocktail from the former can also be enjoyed on the outdoor patio.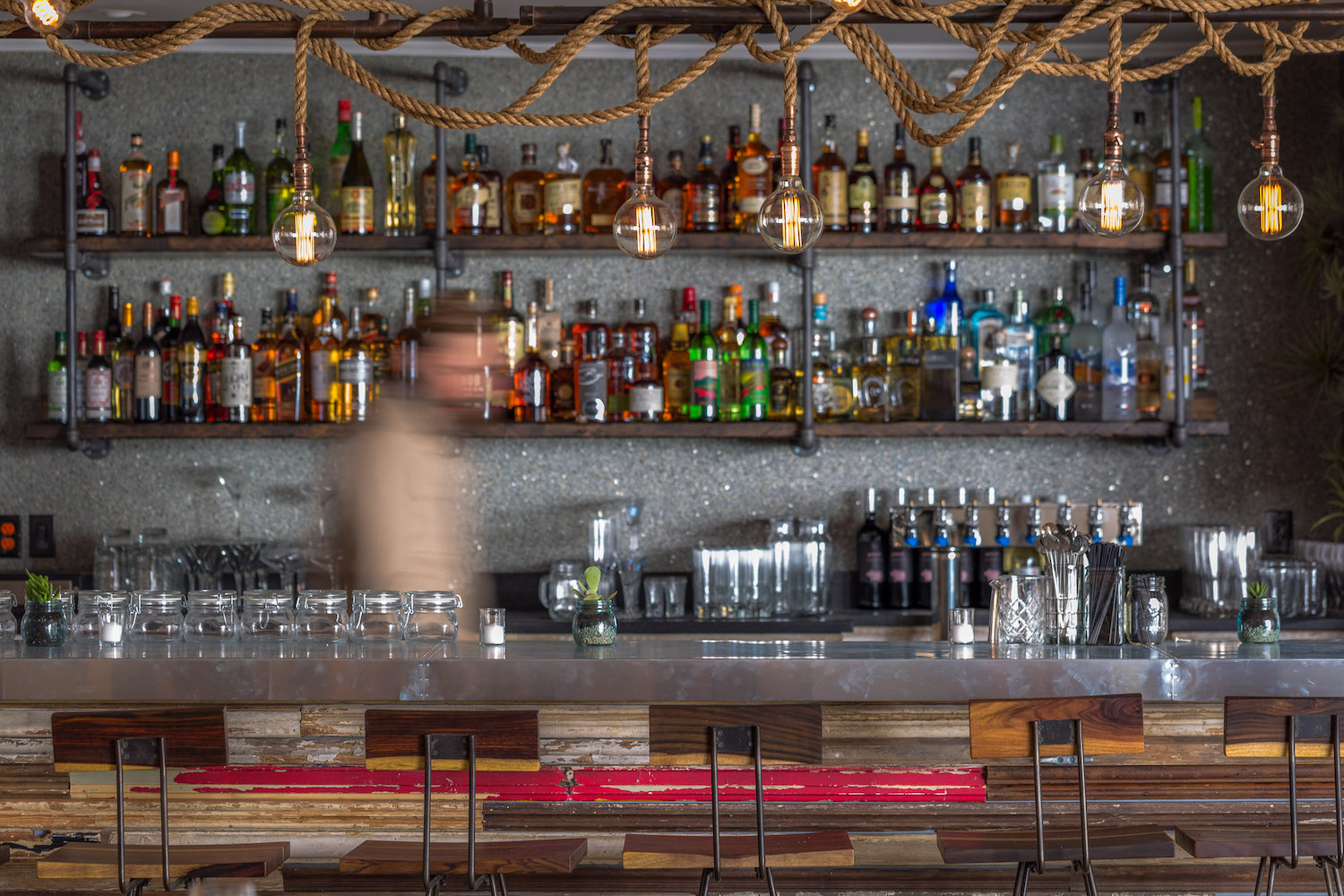 Photo Credit: Lark Hotels
Pig + Poet's best asset is Maine's farmland, fisheries and wild game, fodder for its raw bar and dishes such as lobster mac and cheese with orecchiette, mornay, English peas, and basil; fried chicken, with maple-ginger glaze, corn bread, and hot sauce; and roast pork with porchetta, egg, chimichurri, baby kale, and puffed hominy grits. The "poet" in the name refers to the chef's role in the creative process, as well as a subtle wink to Edna St. Vincent Millay, who was "discovered" at Whitehall in 1912. The menu changes daily, and, as chef Justin Perdue notes, they are "gloriously at the mercy of freshness."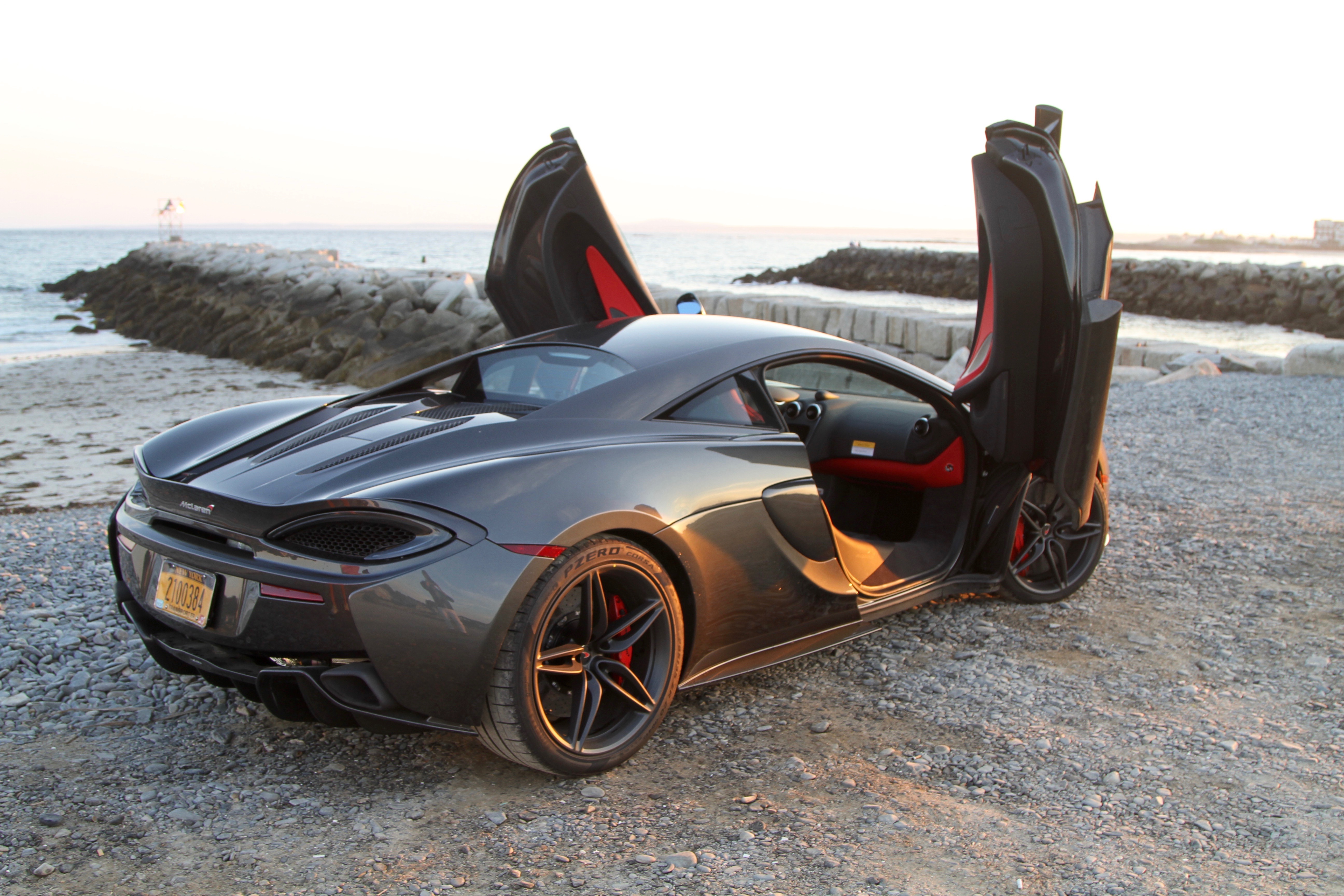 Photo Credit: Jared Paul Stern
There are numerous ways to arrive in Camden but we can say that doing so at the wheel of a McLaren 570S will certainly make the experience unforgettable. McLaren, the last independent British automaker, builds some of the world's finest sports cars, and the 570S is no exception. Part of McLaren's sports series, it's designed to be an "everyday supercar," and is indeed incredibly comfortable to drive even over long distances. We first drove the 570S in the Canary Islands but revisiting it on Maine's scenic byways demonstrated just how practical something so seemingly exotic can be.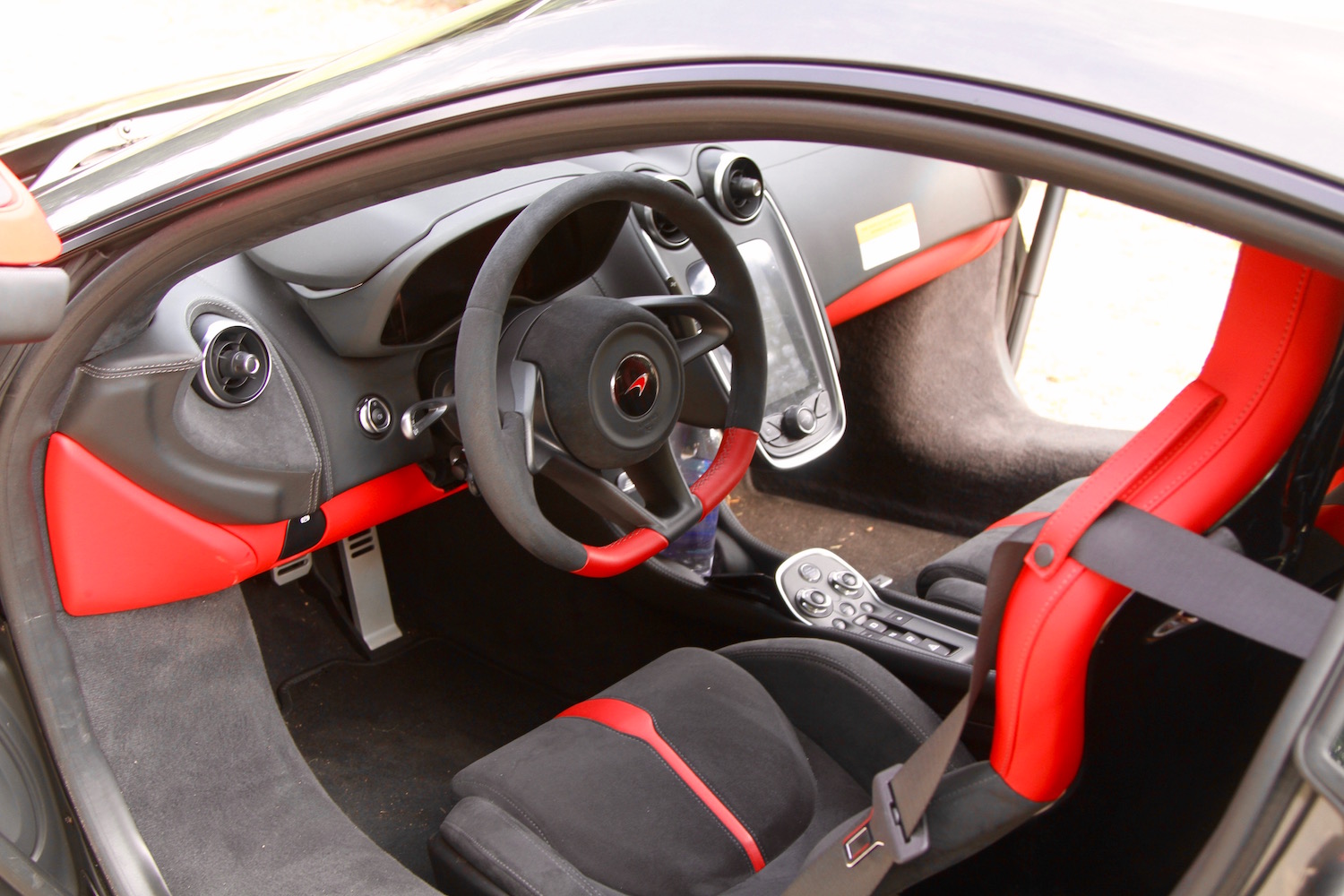 Photo Credit: Jared Paul Stern
Drop-dead gorgeous and astonishingly fast, all McLaren cars are 100% designed and built by hand in the U.K., with as many British components as possible. Each McLaren model "manages to exude exotic appeal, with unmistakably bespoke looks and an air of well-engineered exclusivity." The 562 hp 570S has a top speed of 204 mph. aEAs Frank Stephenson, McLaren's Director of Design, told CNN, "Our cars have countless details in their designs that one may never even notice, but the important thing is that they are there and they are functional, while of course still being easy on the eye."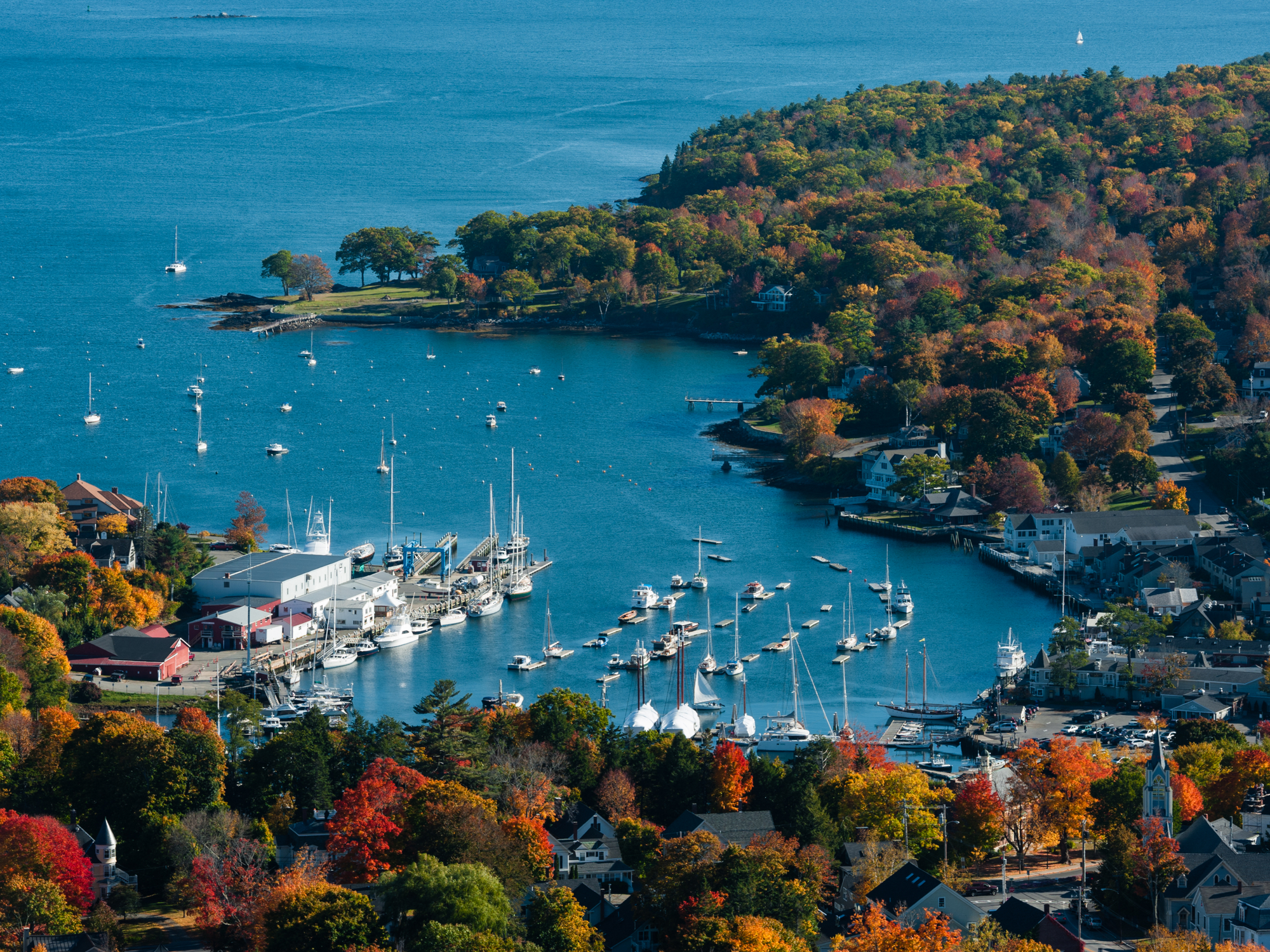 Photo Credit: Shutterstock
With the Whitehall as our elegant base of operations, we buzzed up through Lincolnville to Belfast, Maine, a short but exhilarating drive away, and then back down to Rockland for a visit to Primo, one of Maine's other world class restaurants. While Primo may have originated the farm to table ethos in the Pine Tree State, Pig + Poet is carrying on the modern tradition in an essential way. Of course no visit to the coast of Maine would be complete without a stop at a lobster shack, but the best of Maine's much more diverse bounty can be found at these Midcoast gems.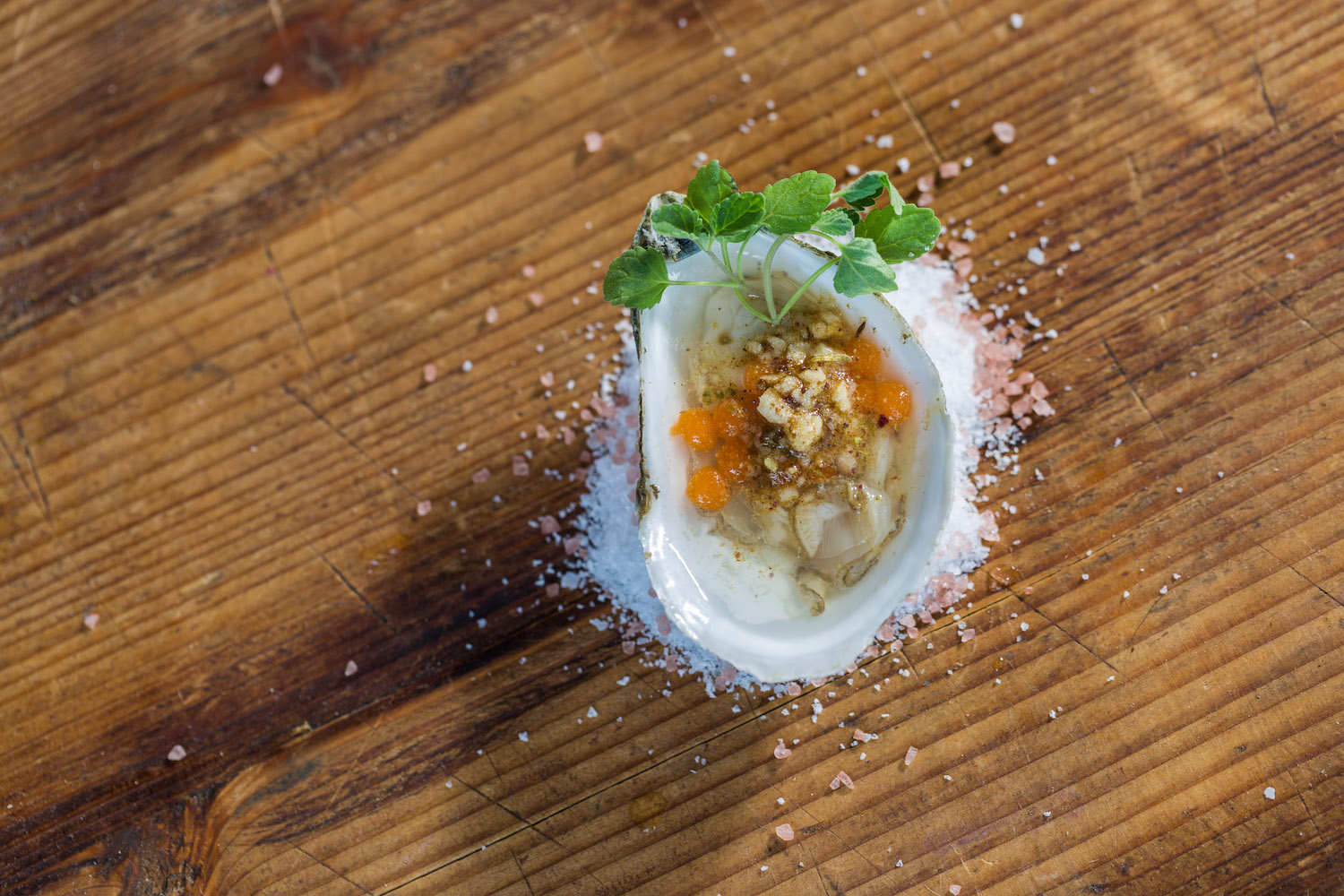 Photo Credit: Lark Hotels
As noted, the Whitehall operates seasonally and though Camden can get a bit crowded during the peak summer months it never spoils the beauty and authenticity of one of Maine's most beautiful places. With or without a McLaren, the Whitehall is the perfect place to enjoy it to the fullest.