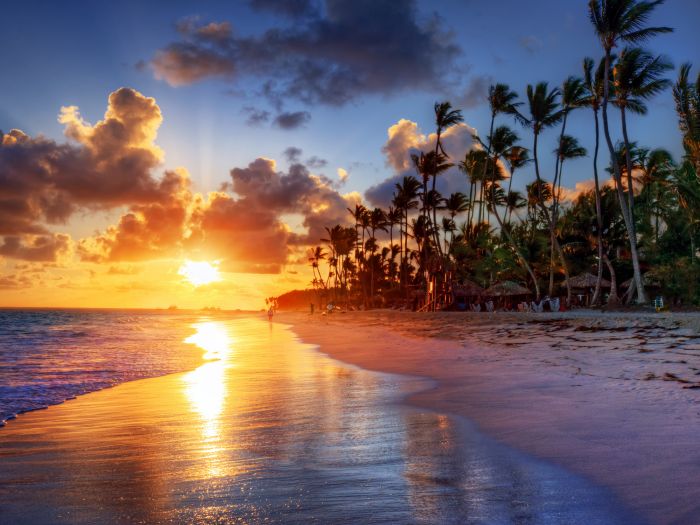 Photo Credit: Shutterstock.com
From exclusive hotels to luxury marinas for multi-million dollar yachts, world-class golf, high-end shopping and the best fine dining in the region, Barbados provides the perfect balance of Caribbean serenity and world class luxury. The 166 square miles of sun, sea, sand and colonial charm is also home to a plethora of indulgences, some of which are only enjoyed by those with insider knowledge.
Beyond the glitz, glam and beautiful beaches for which Barbados is well-known, here are five ultra-luxury experiences that you won't find on the typical travel site or blog: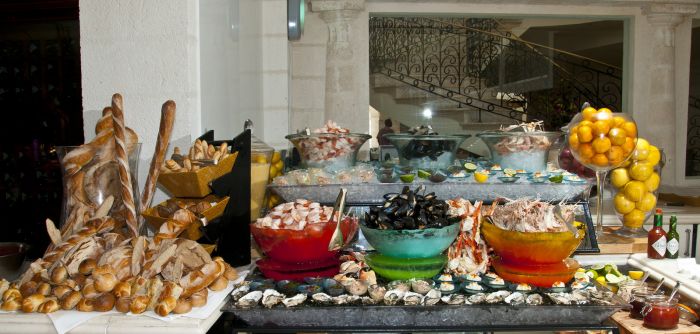 Photo Credit: Sandy Lane
For those who brunch: Bajan Blue Sunday Brunch
Located in St. James, on the Platinum coast of Barbados, Sandy Lane Hotel is one of the most exclusive and famous resorts in the world. Bajan Blue restaurant, located on the lower terrace of the hotel offers the most extravagant Sunday Brunch experience on-island. The over-the-top buffet features a plethora of dining options including oysters, mussels, gulf shrimp, home-smoked salmon, a variety of sushi, cured hams, pâtés, prime Angus beef, legs of Colorado lamb, corn-fed chicken, local suckling pig, more than 20 desserts, a variety of cheeses and an extensive array of fruits and salads. This could easily be your only meal for the day.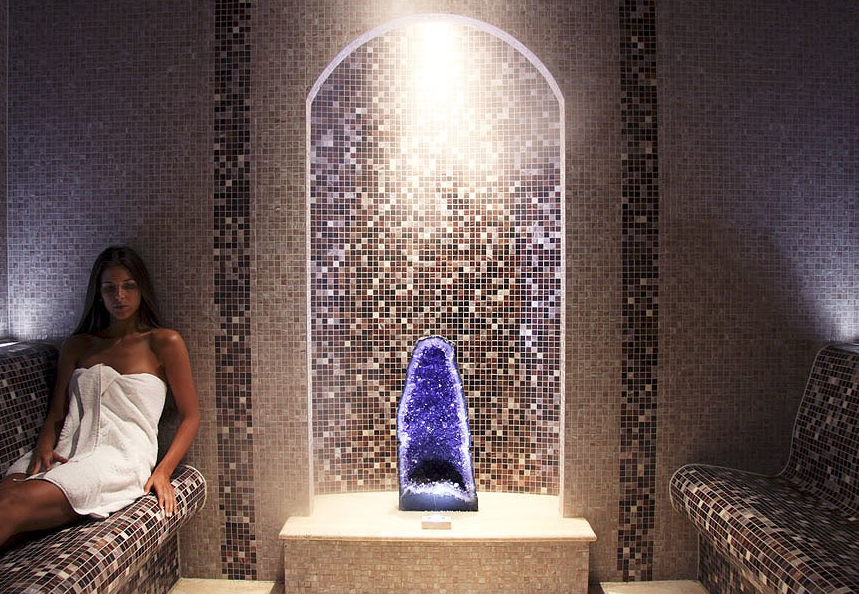 Photo Credit: Coral Reef Club
For the wellness enthusiast: A Spa day at the Spa at Coral Reef Club
The Spa at Coral Reef Club is an idyllic Caribbean sanctuary in an intimate boutique-style setting. Shaded cabanas, waterfalls, treatment rooms with private tropical garden terraces and an outdoor pavilion with a hydro pool and steam rooms provide the ideal backdrop for extravagant therapies such as the collection of diamond dust infused facial and body treatments or Caribbean beauty rituals, featuring citrus, coconut and pineapples. The spa at Coral Reef Club provides the ultimate marriage between Caribbean serenity and unsurpassed luxury.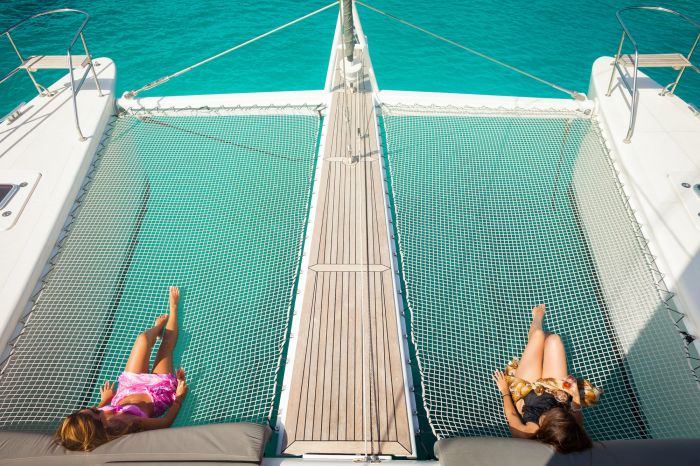 Photo Credit: Seaduced Luxury Charters
For the yacht enthusiast: Seaduced Luxury Charters
Charter a luxury day sail from Seaduced Luxury Charters and you will enjoy the perfect combination of sun, sea and indoor air conditioned comfort. For private charters, the bar and menu will be catered to suit the preferences of you and your guests, with the option of catching your own fish if you so desire. Select the musical playlist of your choice and sunbathe on deck, enjoy a snorkel stop at a shallow reef or drop anchor on a local beach—the choice is yours. When the day comes to a close, you can freshen up in one of the indoor cabins before heading back to shore.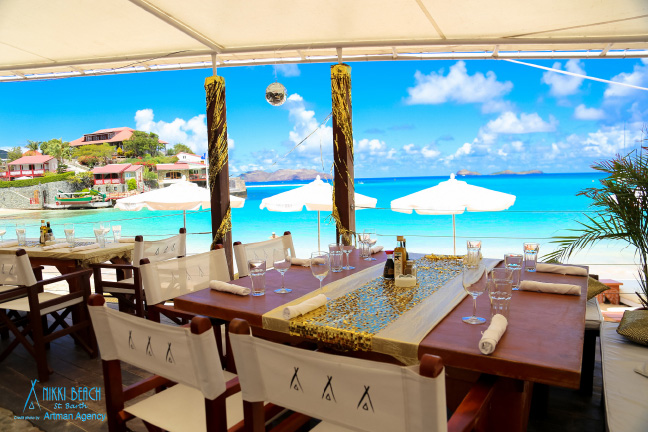 Photo Credit: Nikki Beach
For the beach-goer: Nikki Beach
Barbados is soon to receive its first ever luxury beach club, one of only two such clubs in the region (pictured above, Nikki Beach is located in the uber posh, St. Barths). Scheduled to open towards the end of 2017, Nikki Beach Barbados will be located on the property of Port Ferdinand Luxury Resort and Residences in St. Peter and it is sure to become the place to see and be seen. The lifestyle and hospitality destination will combine music, dining, entertainment, fashion, film and art and will feature a dock for yachts and ferries.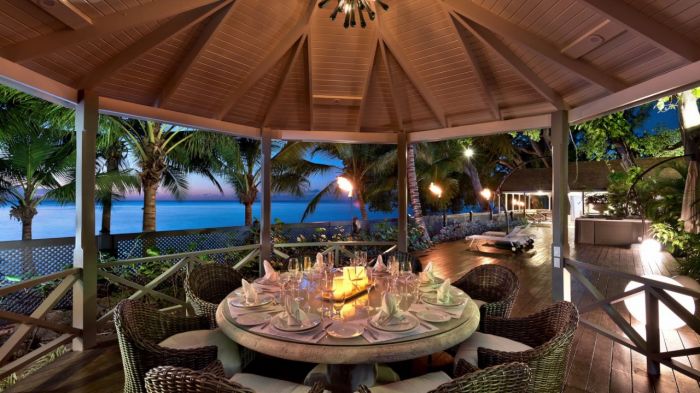 Photo Credit: Isla Management
For the ultimate travel snob: A bespoke luxury itinerary
If you would like to stay at a luxury villa frequented only by the rich and famous, or hire a private chef to prepare a gourmet meal at a secluded oceanfront setting, or design a vacation that has wellness at its core—a bespoke itinerary is your best option. Isla Management is intentionally one of the best kept secrets of Barbados—the degree of personalized attention, local "clout" and know-how offered by the small boutique concierge and property management team is a round-the-clock extravagance that is reserved for only the most discerning travelers.
Whether you are a beach lover, a foodie, a wellness enthusiast or just love to be pampered, make sure to make these five 'secret' luxury experiences a top priority on your To-Do list when in Barbados.