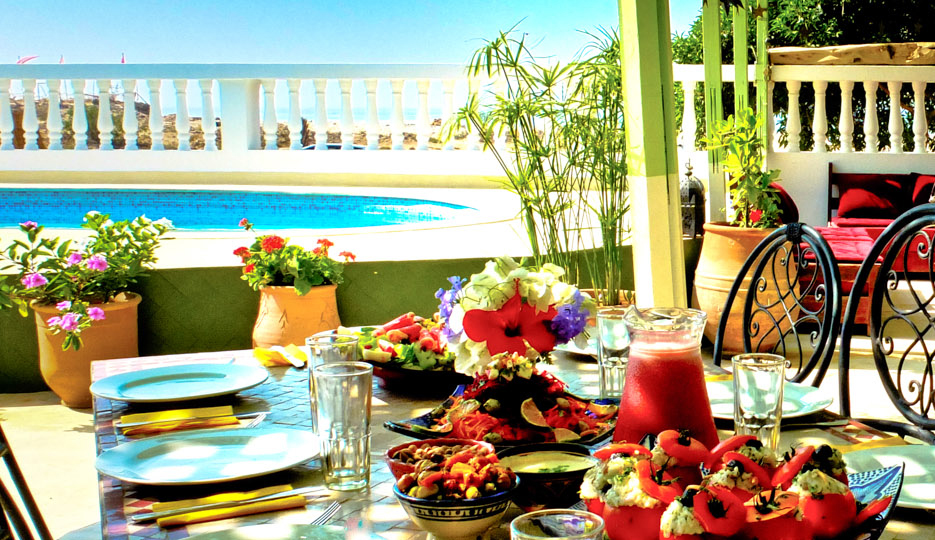 Photos Credit: Surf Maroc
Tucked away on Morocco's stunning Atlantic Coast, lies a once quiet fishing village now-turned surf and yoga hub: Taghazout. It'll come to no surprise to those who have traveled to Morocco that this sunny coastal town is now hot on the list of places that yogis and surfers are finding themselves flocking to this year. It is here, in this small and hidden oasis, where you'll discover everything you want to experience from North Africa, while indulging yourself in an incredible Moroccan beach side town.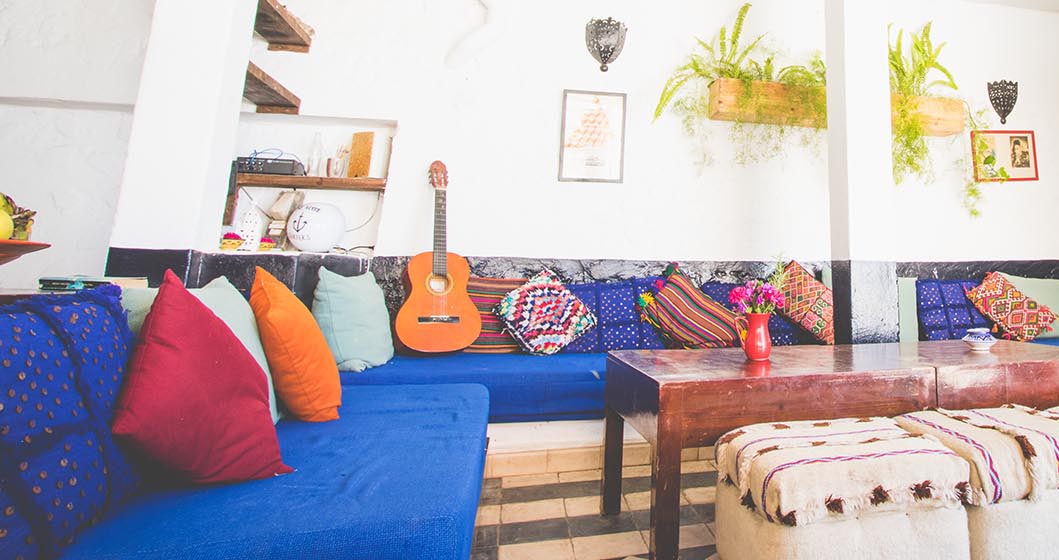 Ben and Ollie, owners of Surf Maroc, a collection of four beach side locations that work solely to provide the best surf and yoga holidays for their guests, found Taghazout in their search of good food, waves and weather. 10 years later, Surf Maroc has found itself as one today's leading operators, putting them at the forefront of tourism in the area. It's lush accommodations, amazing team of dedicated staff, and their passion for creating an unforgettable experiences, have all paved way for travelers continuously heading to Taghazout for their surfing and yoga holidays.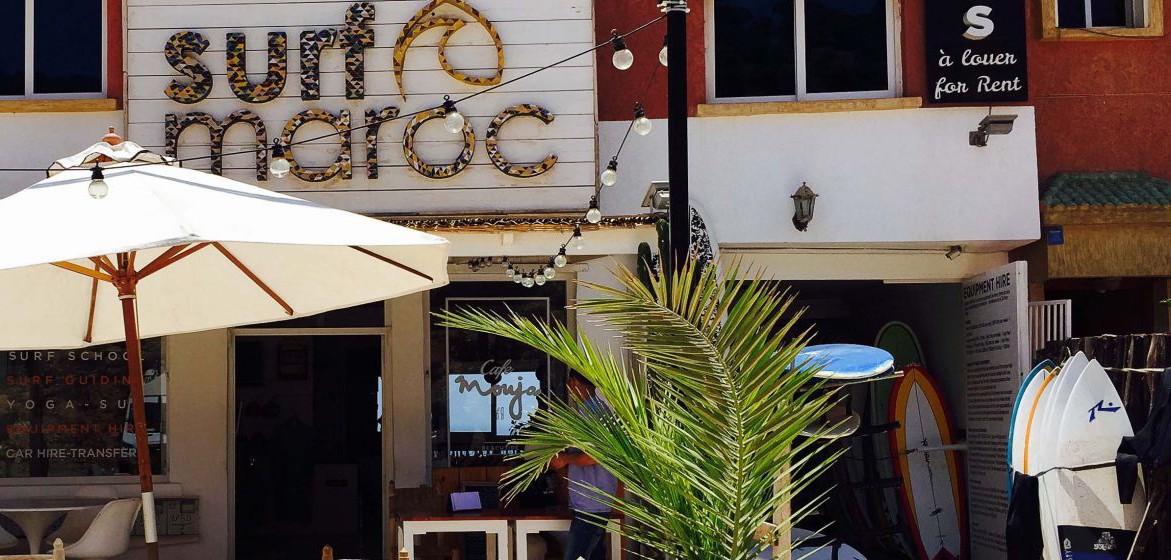 Entering the coastal town, you'll see spills of travelers buzzing away in laid back beach vibes while shoe-less surfers walk past you along the cobblestone streets, all making their way to the beach. With back alleys boasting the most incredible hues of blues on the doors and windows of the Moroccan households, the entire place resembles an African version of the Greek islands.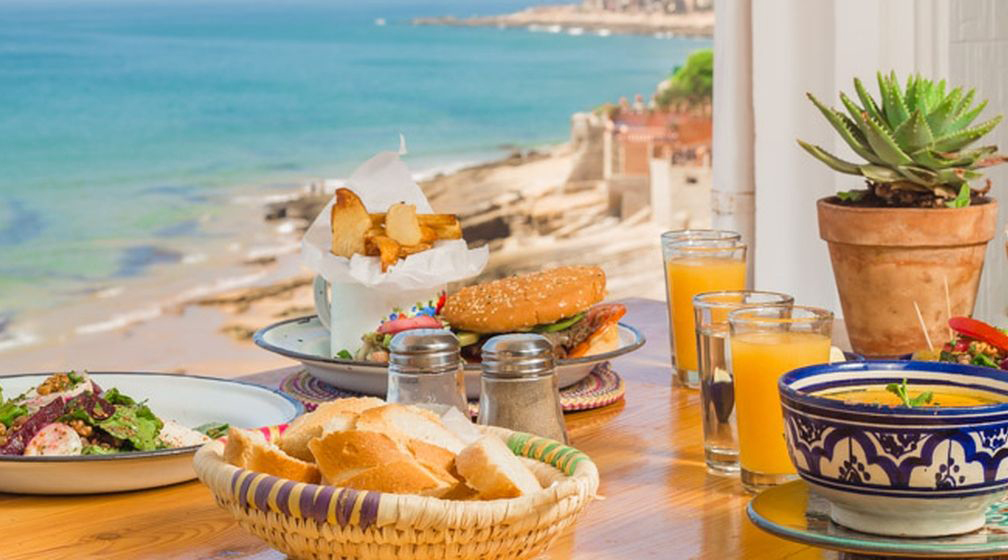 While spending your time in Taghazout, you'll most likely find your day starting off rolled out on a yoga mat at Surf Maroc's morning class with yoga guru, Ieva Aldins. With classes held on top of the hotel's rooftop terrace, you'll find yourself twisted in downward dog while watching the sun rise over the Atlantic. After an hour-long juicy session, the mouthwatering smells of breakfast will have you migrating over to a large Moroccan feast full of jams, butters, juices and breads of all kinds. If carbs are your enemy, better make friends with them now.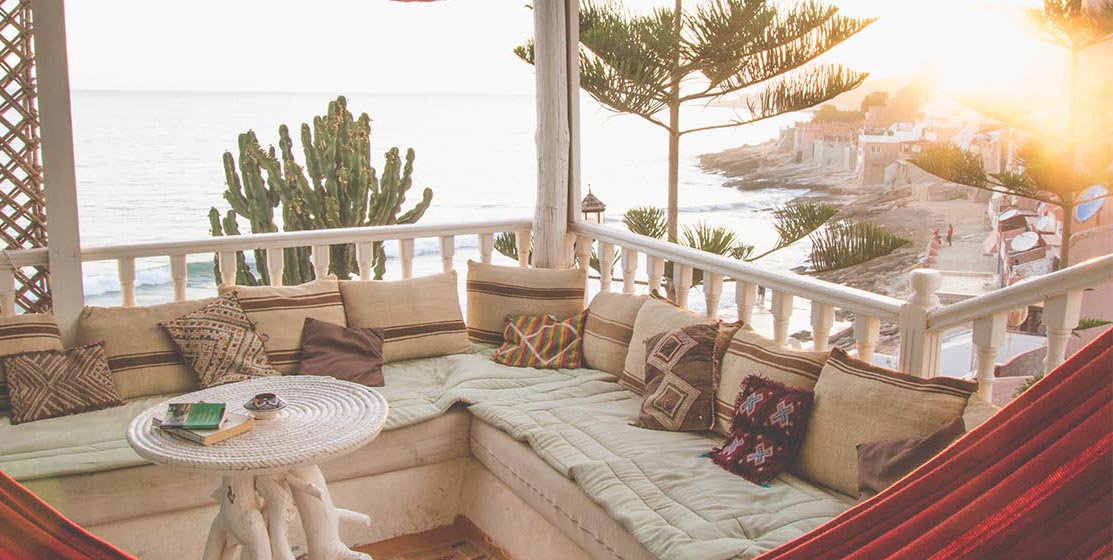 And after a long day of surfing smooth, majestic waves, you'll return to town near dusk only to wind down your day cozied up with a glass of wine amongst old and new friends. The combination of the warm sounds of chatter underneath the African sky while listening to the drumming and dancing of the local Moroccan band will end up transcending you into some sort of trance; all while making you silently wonder to yourself....why it took you so long to find this exotic, incredible place.