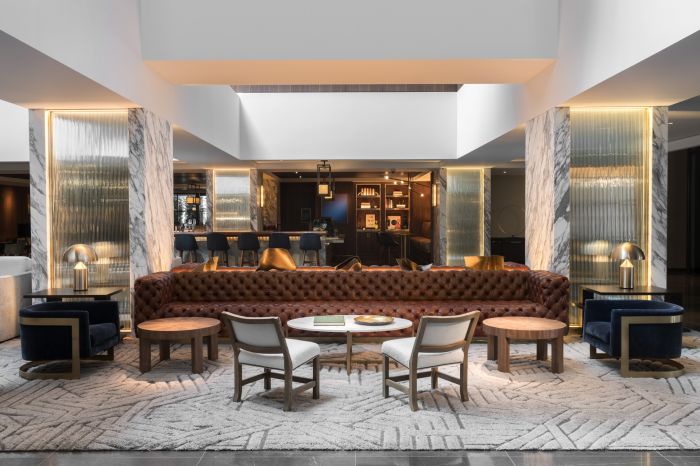 Photo Credit: Four Seasons Houston
In our view Houston has long been underrated as a vacation destination. All of Houston's attractions are truly first class, along with its museums, restaurants, hotels and shopping; it's only a matter of time before the rest of the world catches on. The large number of young and creative people moving to the city attest to its charms, and its a city that has its priorities straight in terms of making sure both visitors and residents can enjoy it to the fullest. While the Super Bowl might have brought some much-needed attention to the fourth largest city in the U.S., now that those crowds are gone we have some gentlemanly suggestions for getting the most out of a visit to Space City (ladies are welcome too):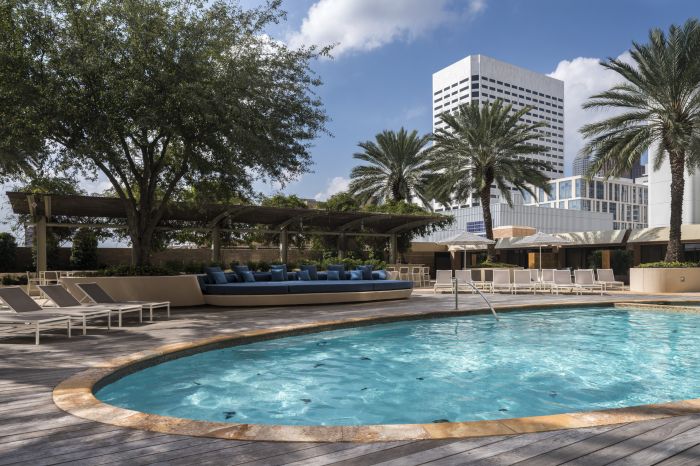 Photo Credit: Four Seasons Houston
Newly re-opened after a multimillion-dollar makeover, the Four Seasons Houston is the new jewel of the revitalized Downtown. "We want to reposition the hotel and make sure it's relevant in Houston," general manager Tom Segesta told the Houston Chronicle. "It can be a destination, a gathering space. People can come for a meeting or gather for happy hour and have a good time. It's all about entertainment." Chief among its attractions is a new pool area with a great view of the skyline and a cool new lobby bar, Bayou & Bottle, showcasing craft cocktails and gourmet bites. Huge tufted leather sofas, contemporary art and soaring open spaces give the lobby a welcoming, modern feel with just the right note of high-end Texan hospitality.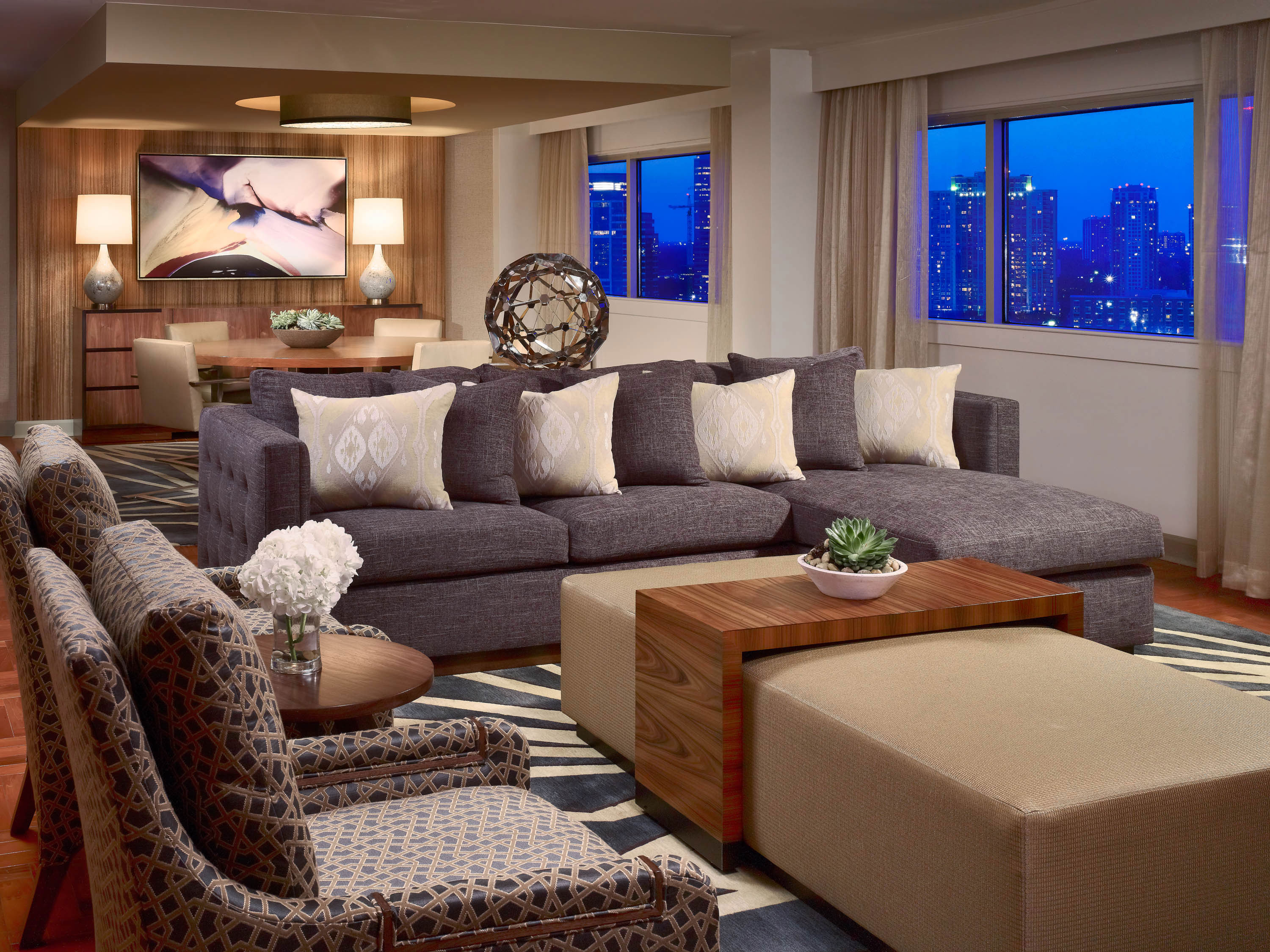 Photo Credit: Royal Sonesta Houston
2. Royal Sonesta Houston Galleria
One of Houston's few AAA-rated Four Diamond hotels in Houston, this is the place to stay if you want to be in the center of the action. The 485 guest rooms and suites were recently refreshed and now appeal to a broader range of luxury travelers. It's ARA restaurant offers "globally inspired, locally wired" fare. The Galleria is one of the country's most famous shopping centers with 400 fine stores and restaurants laid at your doorstep. It's contemporary and luxurious without feeling pretentious, and the rooms on the higher floors have great views of the ever-changing cityscape. Consistently ranked as one of Houston's top places to stay, it's a finely-tuned balance of convenience and casual refinement.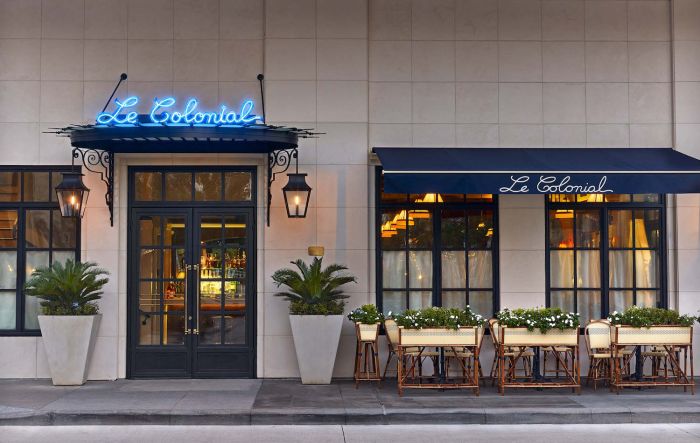 Photo Credit: Le Colonial Houston
3. Le Colonial
An outpost of the famed NYC eatery, Le Colonial is a "celebration of the seductive spirit and vivid flavors" of 1920's French Colonial Southeast Asia designed to capture a "bygone era of sophistication and opulence." You may think you're in a Merchant Ivory movie when you enter the posh dining room decorated with period photography, tropical plants, overhead fans and deep leather banquettes. A stylish crowd can also be found at the Parisian-Style sidewalk café and chic upstairs bar with an exotic air. Standout dishes include Hanoi steamed ravioli with chicken, wood ear mushrooms, bean sprouts and chili lime garlic sauce; and lacquered Maple Leaf duck marinated, roasted and deboned with sticky rice cake, house pickles and tamarind dipping sauce.
Read more about Houston's Blossoming Bar Scene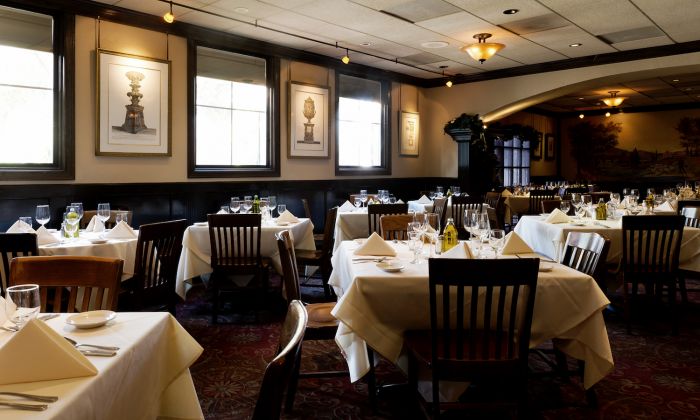 Photo Credit: Damian's Cucina Italiana
An old-school Houston institution for over 30 years, Damian's welcomes you like a regular even if you've just arrived in town. Old World interiors and the kind of service that recalls a more elegant era await in the warmly lit dining room. A truly family run affair, its stature ensure it can provide the very finest ingredients for the kitchen with an impressive wine list to match. The Caesar salad prepared table-side is a must-have as are the grilled red snapper topped with jumbo lump crab drizzled with a light basil oil served over cannellini carrettieri and sautéed spinach; and pork tenderloin medallions wrapped in proscuitto and grilled, topped with mission fig-port wine reduction, served with mashed sweet potatoes and green beans.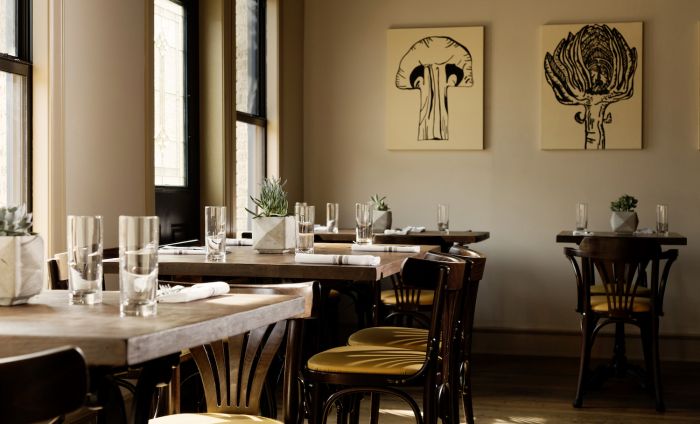 Photo Credit: Nobie's Houston
5. Nobie's
Nobie's is a prime example of what young chefs can achieve in a city that welcomes them with affordable spaces, business-friendly zoning and an appreciative population. The small restaurant offers a curated and constantly evolving menu of 20–25 items daily focused on "approachable, innovative, cuisine incorporating seasonal ingredients from land and sea." The restaurant is dedicated to sourcing all ingredients locally with fresh produce from nearby farms and Gulf Coast seafood delivered daily. Of course the offerings change constantly but some standouts you may encounter include crab aguachile with avocado, chili, lime, cilantro, and tostones; and a tomahawk pork chop with cannellini bean puree and green garlic bagna cauda. Hungry yet?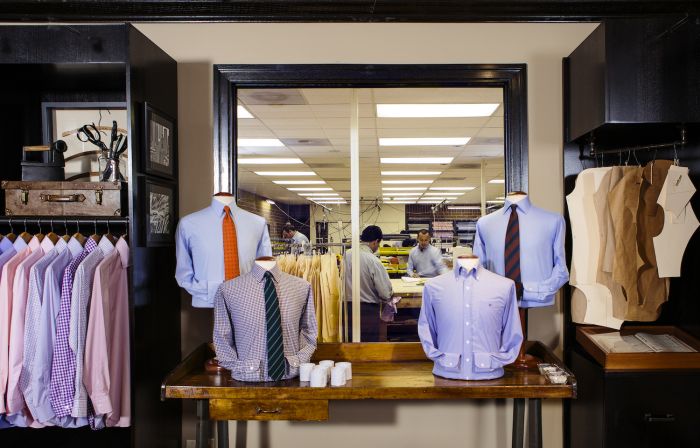 Photo Credit: Hamilton Shirts
It might surprise you to learn that one of the oldest custom shirtmakers in the country is in Houston as well. Hamilton Shirts, founded in 1883 and still owned and run by the Hamilton family, has been called the country's finest custom shirtmaker by GQ. An American institution whose wares have been and are still worn by statesmen, entertainers, and captains of industry, Hamilton works with clients on an individual basis to create shirts that suit them perfectly. The company is far from stodgy, however, offering an array of innovative and colorful fabrics—our favorite is a gorgeous cashmere and cotton twill woven in Italy—cut in every style you can imagine. And you can see them being made by their craftsmen, many of them employees of longstanding, by hand in the workshop which adjoins the showroom.