Photo Credit: Shutterstock.com
Sponsored Content by Meadowood Napa Valley
Why Napa is Our New Favorite Destination for the Holidays
Home to some of the most beautiful scenery and best wines in the world, it's hard to beat Napa Valley as a vacation destination any time of year. The holidays turn up the valley's natural beauty into a not-so-white winter wonderland. Eliminate the holiday stress with a stay at Meadowood Napa Valley, a 250-acre luxury resort set in St. Helena's peaceful hills. When not playing croquet on the lawn or opening presents by a roaring fire, guests can enjoy tailored wine experiences and dining at a three-star Michelin restaurant. When in Napa, it's not hard to eat, drink and be merry, too.
Rolling green hills, festive lights and a whole lot of wine: sounds like the holiday season in Napa Valley. From trips to local wineries to eating at some of the best restaurants in the world, there are more and more reasons why this region is becoming a favorite among holiday travelers. Why spend the most wonderful time of the year anywhere other than one of the most wonderful places in the world?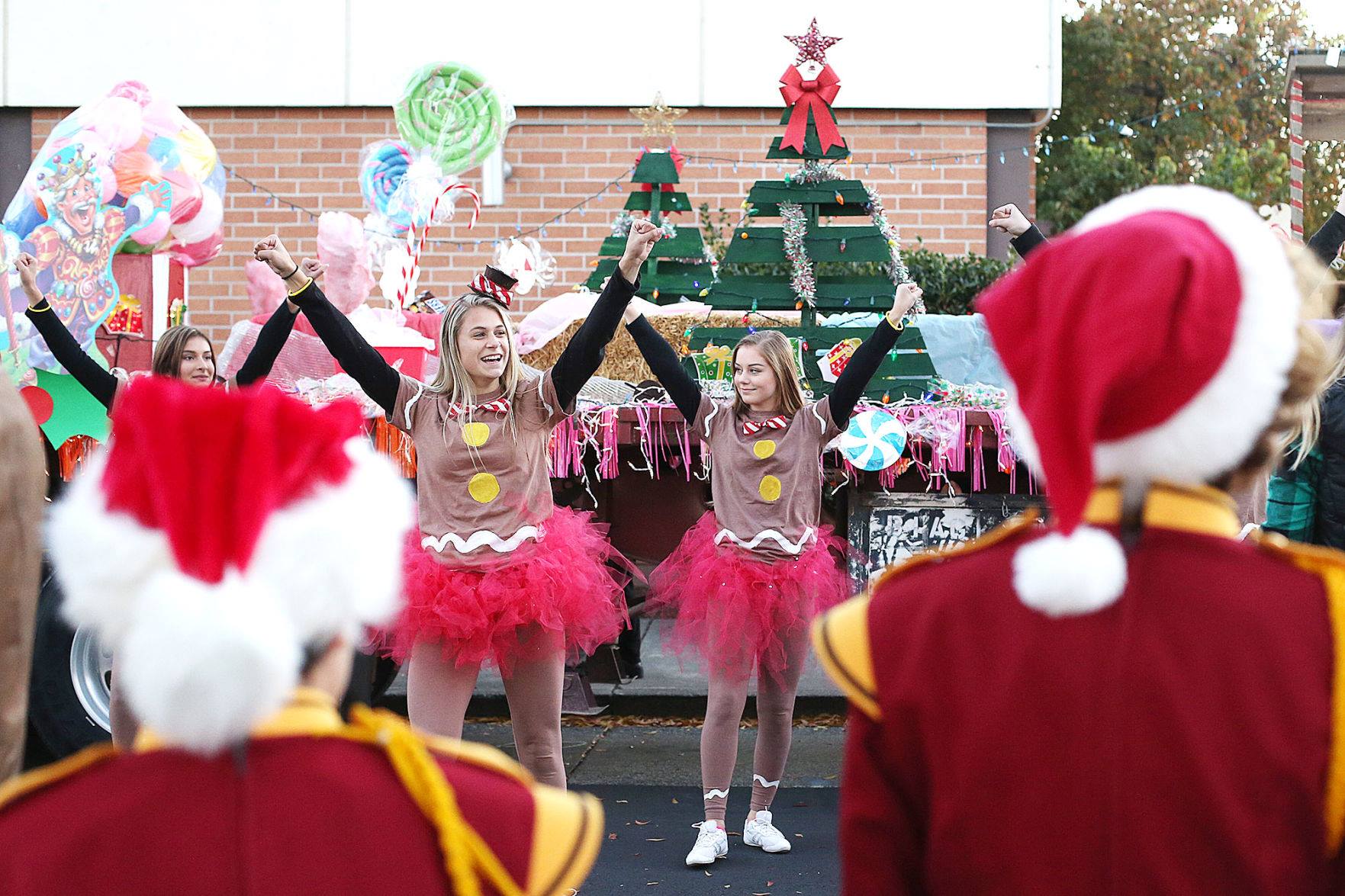 Photo Credit: Napa Valley Register
One of our favorite things about Napa is its flair for holiday spirit. There's no shortage of cozy, hometown Christmas cheer at the annual Napa Christmas Parade, which is the community's social highlight of the season, especially for families. Floats are embellished with a seemingly never-ending array of lights, with classic sleigh bells, reindeer and elves leading the procession. Over 65 heavily-adorned floats are brought out for judging, with cash prizes awarded to the teams who incorporate the best use of lights, music and adherence to the year's theme. After the parade, kids are encouraged to circle around the big chair in front of the Riverfront Building, where they'll have the opportunity to meet Santa and snap a few photos before giving him their wish list.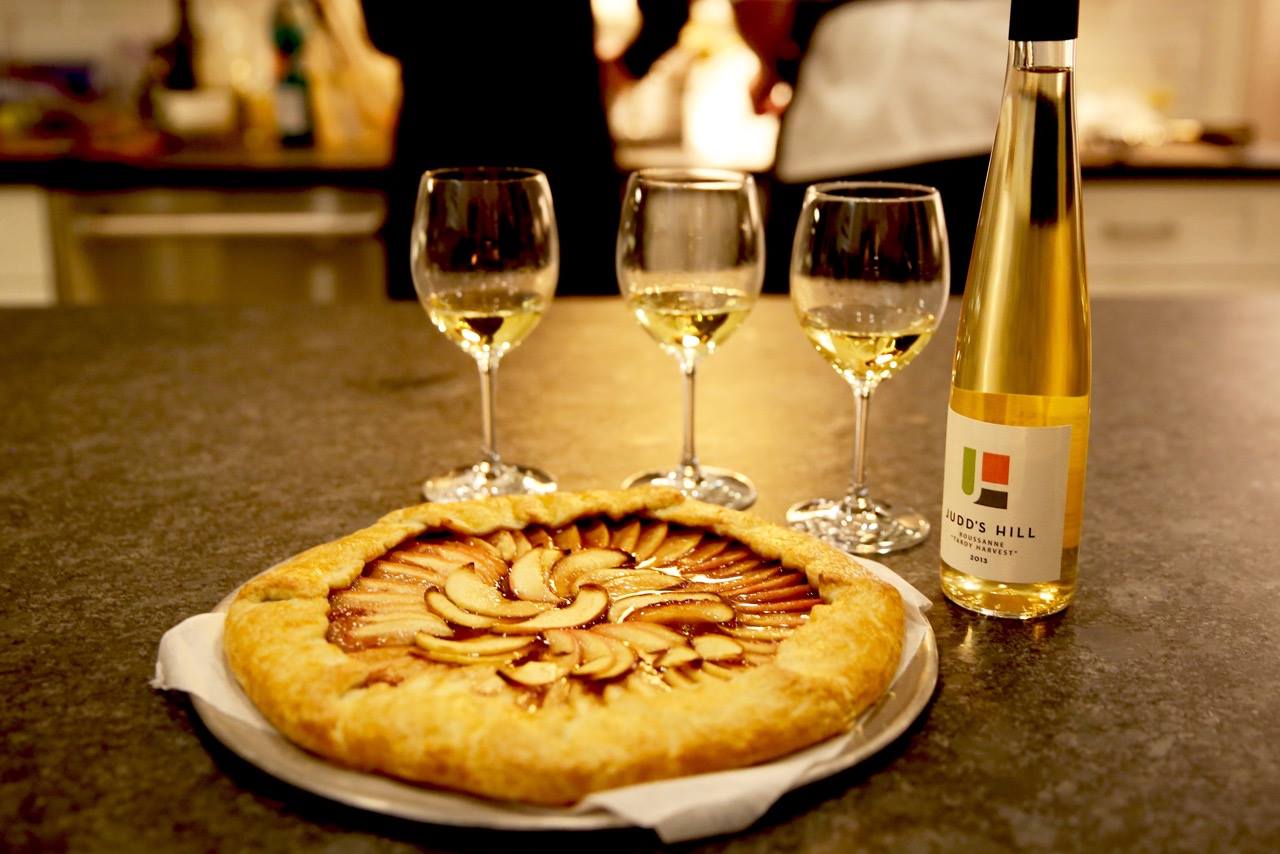 Photo Credit: Judd's Hill
For those that don't observe Christmas, there are still options for activities to celebrate the holiday season. At Judd's Hill, guests can come to enjoy the annual Hanukkah Hootenany, which is one of the highlights of the Napa Valley social calendar as well as a benefit for Community Health Initiative, Napa Valley. Guests have the privilege of sipping on current vintages and a variety of library wines while sampling classic Jewish cuisine at their ultra-indulgent latke bar. The evening is topped off with live entertainment, jelly donuts, and the sort of good company that one can only find in Napa.
If you're not in town for the Hootenany, there are other ways to enjoy the holiday season. The Napa B&B Holiday Tour and Taste Event takes you through some of the the area's most storied bed and breakfasts, each of which has teamed with with a local winery, chef and entertainer to ensure the good times keep coming. Expect to indulge in hors d'oeuvres from high-end French eateries such as Angele as you relax in a massage chair while listening to a pianist play classic Christmas tunes.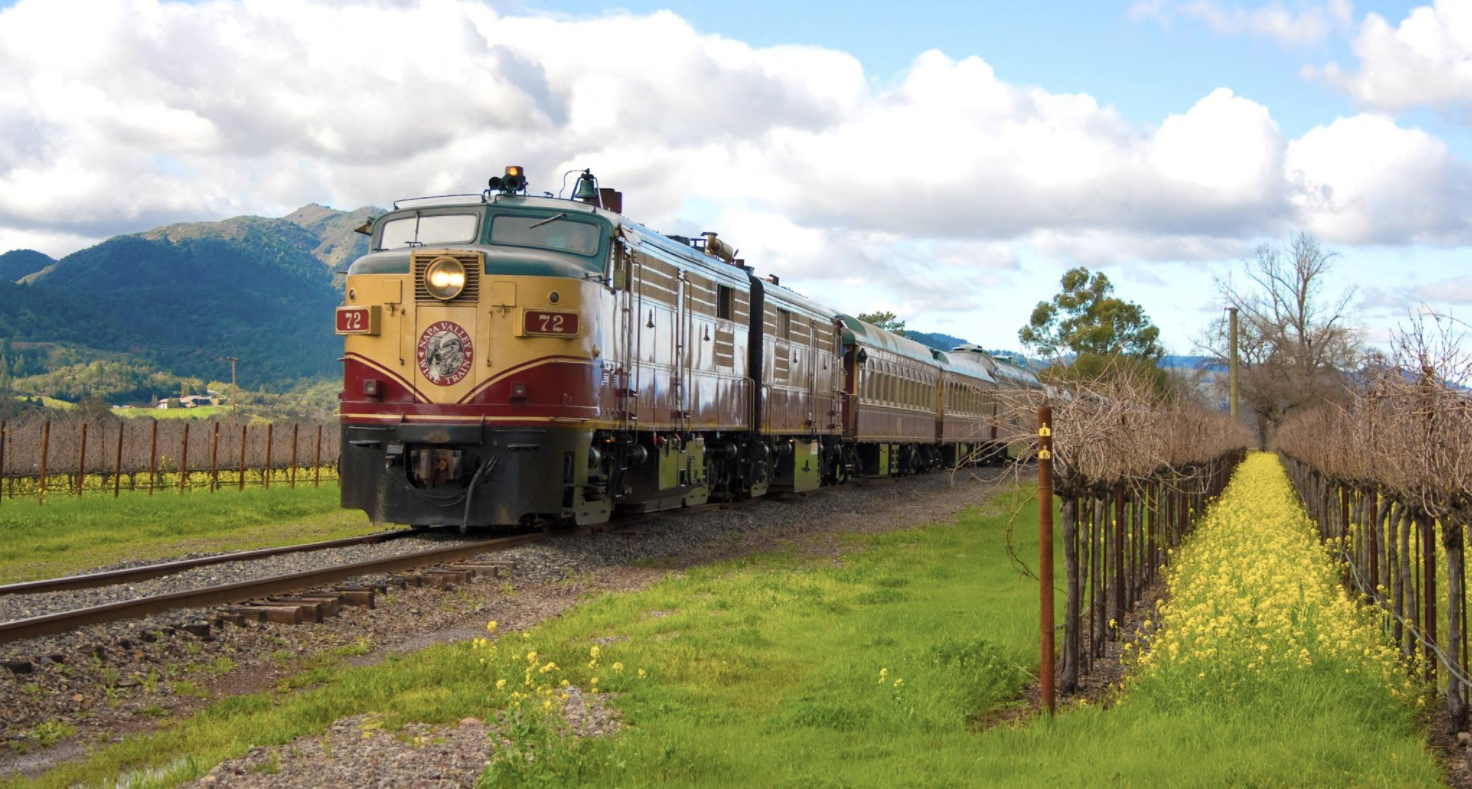 Photo Credit: Napa Wine Train
All aboard! No trip to Napa, no matter what time of year, is complete without a ride on the Napa Valley Wine Train. Many of the cars on the train were built in 1915, with brass accents, etched glass partitions and velvet armchairs that give each lounge a luxe, turn of the century aesthetic. Each car on the train is dedicated to a different type of wine or dining; Zinfandel, Champagne vista and grappa are all represented in addition to the cabernet sauvignon car that boasts its own observation deck for guests seeking out some sunshine. During the holidays, the train takes a festive turn and becomes the Santa Train. The experience is a delight for grown ups and kids alike, who can enjoy toys (left by Santa, of course) while mom and dad sip on their favorite wines and watch the lush countryside roll by.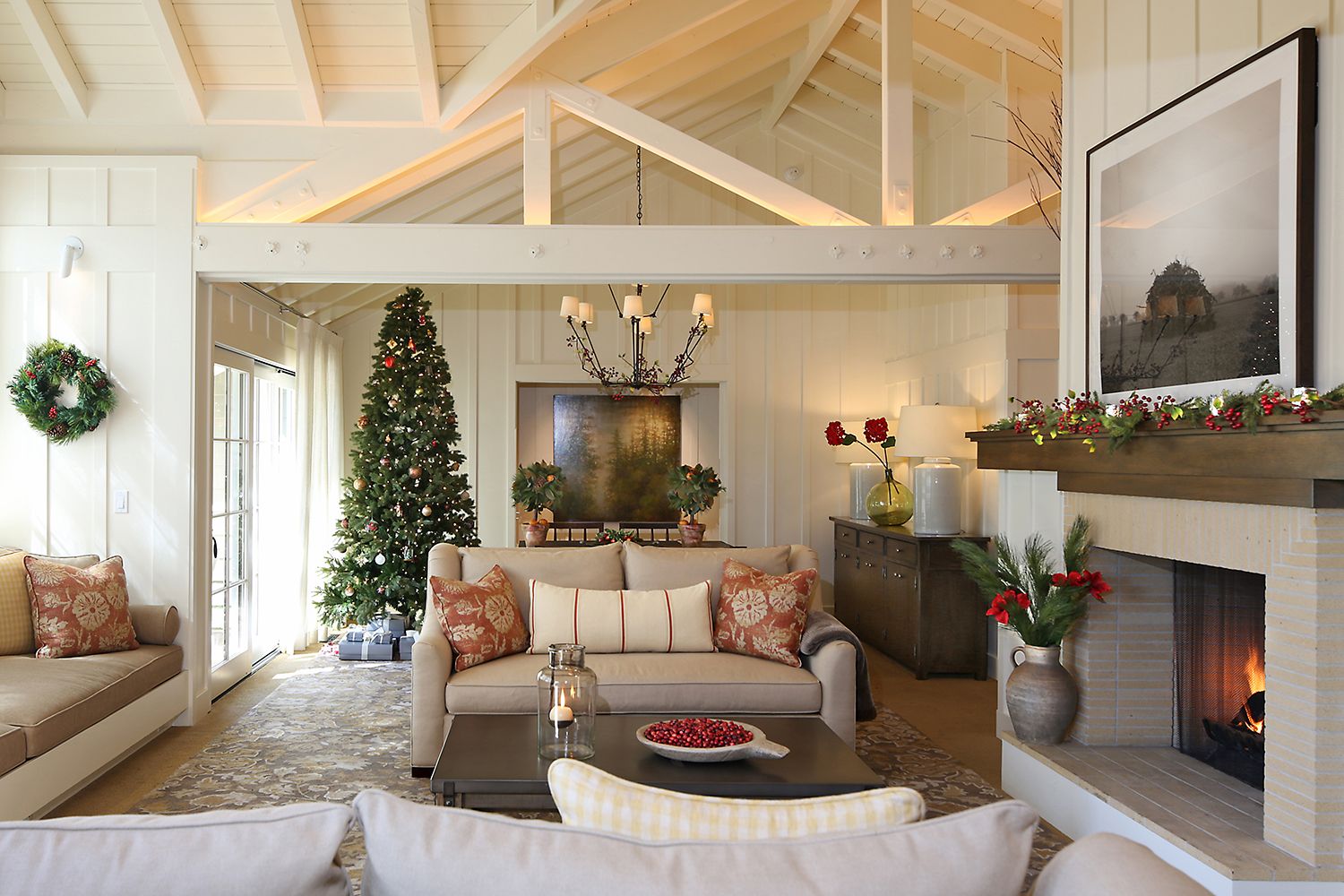 Photo Credit: Meadowood Napa Valley
There is no shortage of luxurious accommodations in Napa—resorts, boutique hotels and bed & breakfasts abound. Whether you're looking for a family-oriented holiday vacation or a romantic getaway with your significant other, Meadowood Napa Valley and Farmhouse Inn have you covered. The entire property is decorated down to the last door with tree branches, grapevines and other native plants to create wreathes and garlands that adorn every surface in festive seasonal cheer. If you're looking to make Napa your home for the holidays, the property offers decorative services for your room or suite, including your own personal Christmas tree. Invite friends and family over for cocktail hour at "your place," where you'll be provided with bubbly and other libations that will help make you the consummate host.
When it comes to cuisine, there's nothing quite like a home cooked meal on Christmas Day. One of Meadowood's chefs can help you celebrate even more personally by teaching you the secrets to preparing the perfect holiday meal. Roasted seasonal root veggies, herb-brine pork loin and even personalized cookie-making classes for the kids are all at your disposal.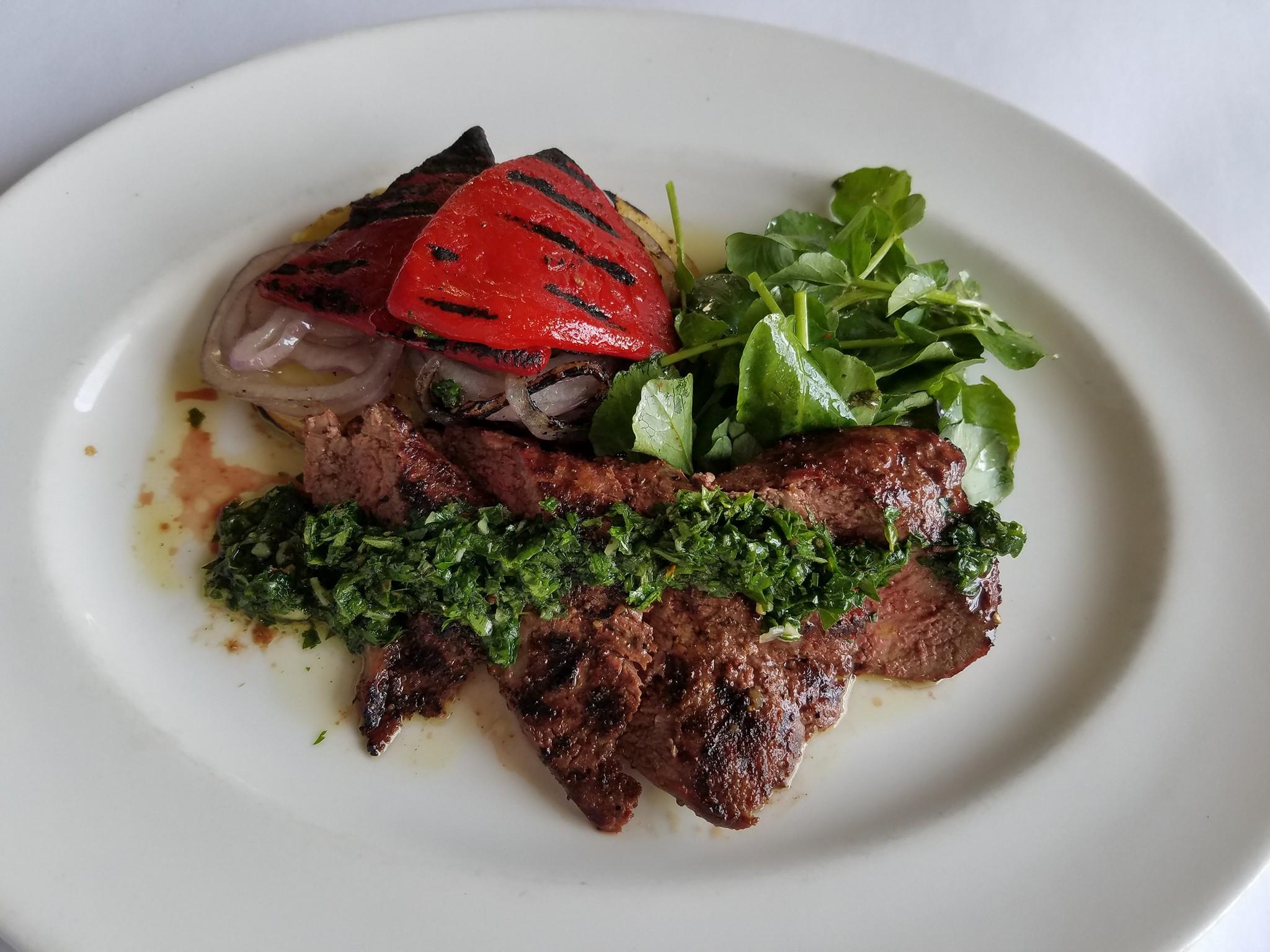 Photo Credit: Cindy's Backstreet Kitchen
Some of the world's most exquisite culinary experiences are a dime a dozen in the area thanks to the natural bounty of the valley and areas surrounding. If you don't feel like eating in on Christmas day, Cindy's Backstreet Kitchen is open and hosts one of Napa's best kept secrets. Head chef Cindy Pawlcyn is a James Beard award winner, creating an environment that is both cozy and sophisticated with just a touch of country charm. Highlights of the menu include a rabbit tostada served with red chile salsa, black beans and feta, as well as a seared Alaskan halibut plated alongside spring beans, artichokes, olives and capers. For those who want the best of both worlds Chef Cindy has three cookbooks available that you can use to prepare the meal of a lifetime this holiday.