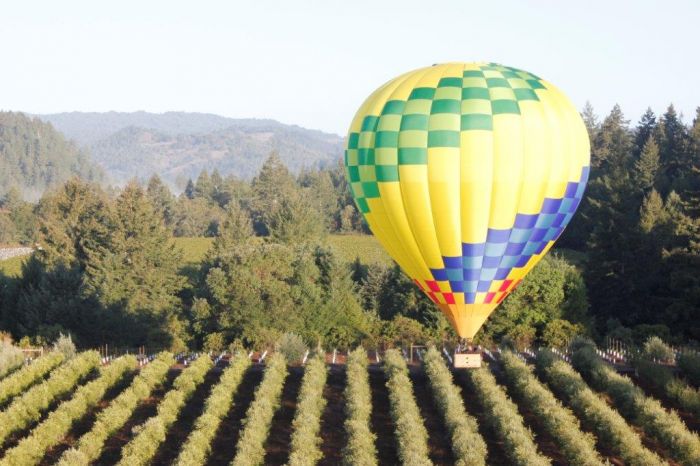 Photo Credit: Sonoma CVB
Robert Frost said, "Two roads diverged in a wood, and I—I took the one less traveled by, And that has made all the difference." That mantra bodes well when deciding where to visit Northern California's two most celebrated grape destinations.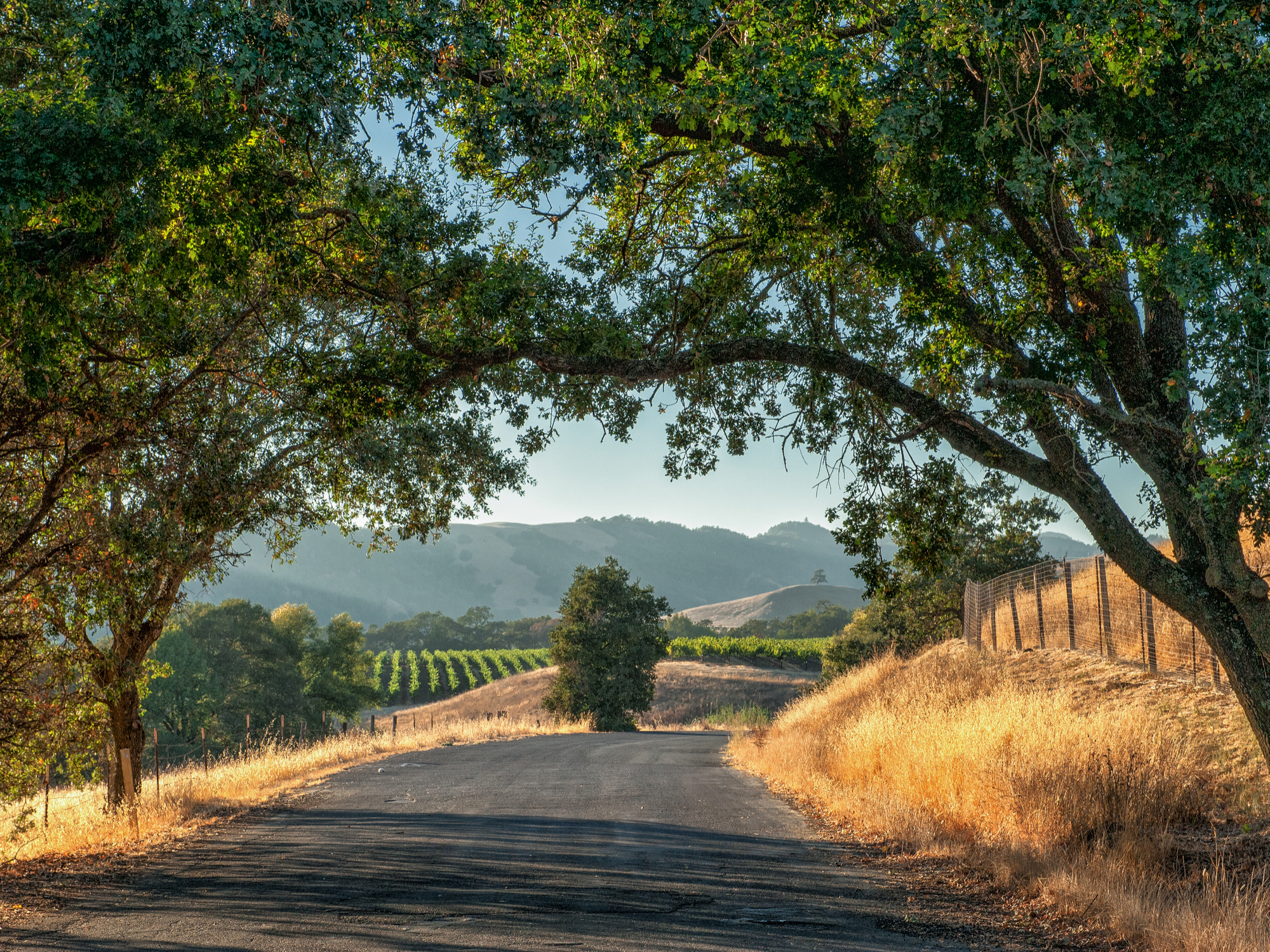 Photo Credit: Shutterstock.com
Napa Valley is a deserving queen to the throne, holding the torch as America's preeminent encounter with stellar vineyards. Rightfully so, it's here where the majority of wine spectators flock to, and accolades abound surrounding America's pièce de résistance, where the seductive, yet quaint towns of Yountville, Rutherford, Oakville, St. Helena and Calistoga stand complete with James Beard award-winning eateries and proximity to stellar vintners.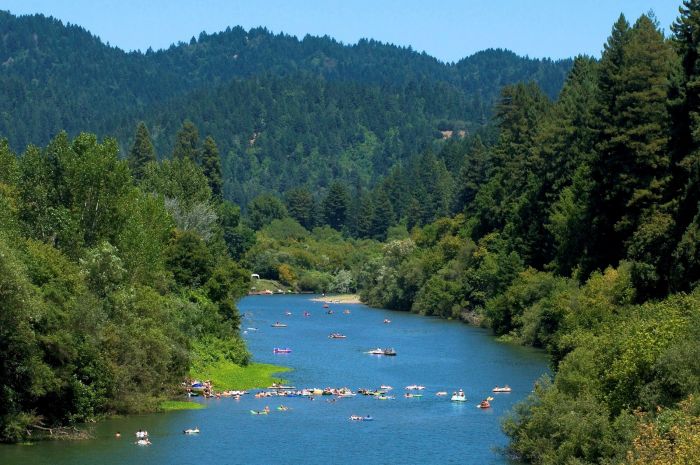 Photo Credit: Sonoma CVB
Be that as it may, the birthplace of California's famed wine industry is Sonoma county's fertile soil and rolling patchwork of vineyards. Known by its Macayacama Indian name of "Valley of the Moon," it's the closest wine region to San Francisco. Vagabond wanderers and savvy wine aficionados who wish to explore a vast variety of changing landscapes, will find wineries where the arrival is half the fun, passing by off-the-beaten-path roads and byways that inspired and enthralled the novelist Jack London. Nestled in between the Mayacama mountains to the west in the Napa Valley, and between the Sonoma range to the east, the vast terrain offers charming farm houses, hidden cottages, and undiscovered vintners in the towns of Glen Ellen and Kenwood.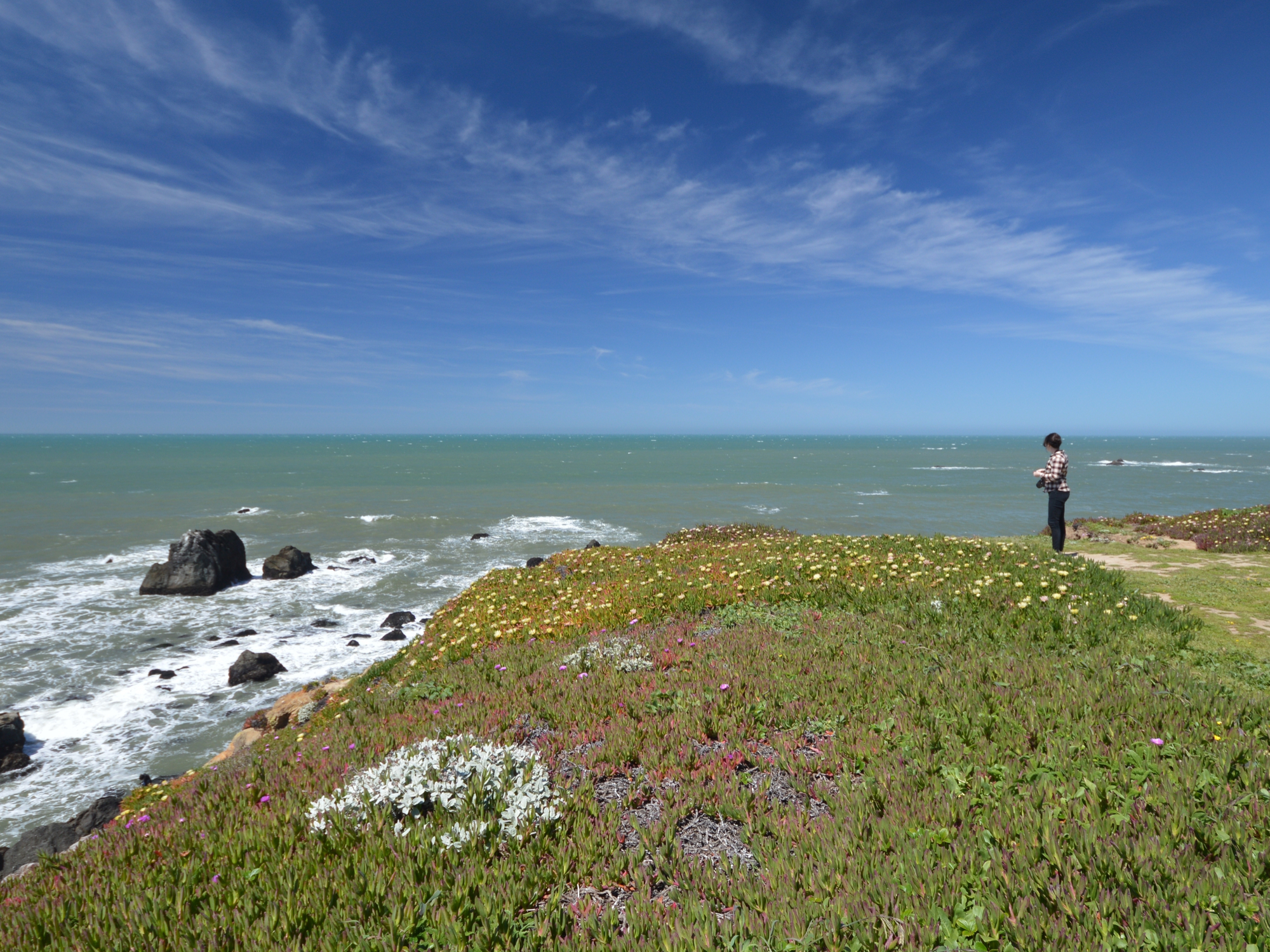 Photo Credit: Shutterstock.com
No other area in California combines an award-winning wine region along with a spellbinding, rugged coastline. The landscape offers something for everyone, and a temperate climate can be visited in all seasons. Foodies will find that tasting your way through Sonoma County might take a good week and you still might not see it all. There are close to 450 wineries in the Sonoma region, and over 500 eateries, many of them Zagat and Michelin-rated restaurants. Complete with breweries, farms, farmers markets, and plenty of outdoor spaces, perfect for a picnic. The town square plaza is a national historic landmark, strewn with sprawling strawberry trees and bordered by persevered abode buildings, charcuteries, delis, pubs and local artisan boutiques.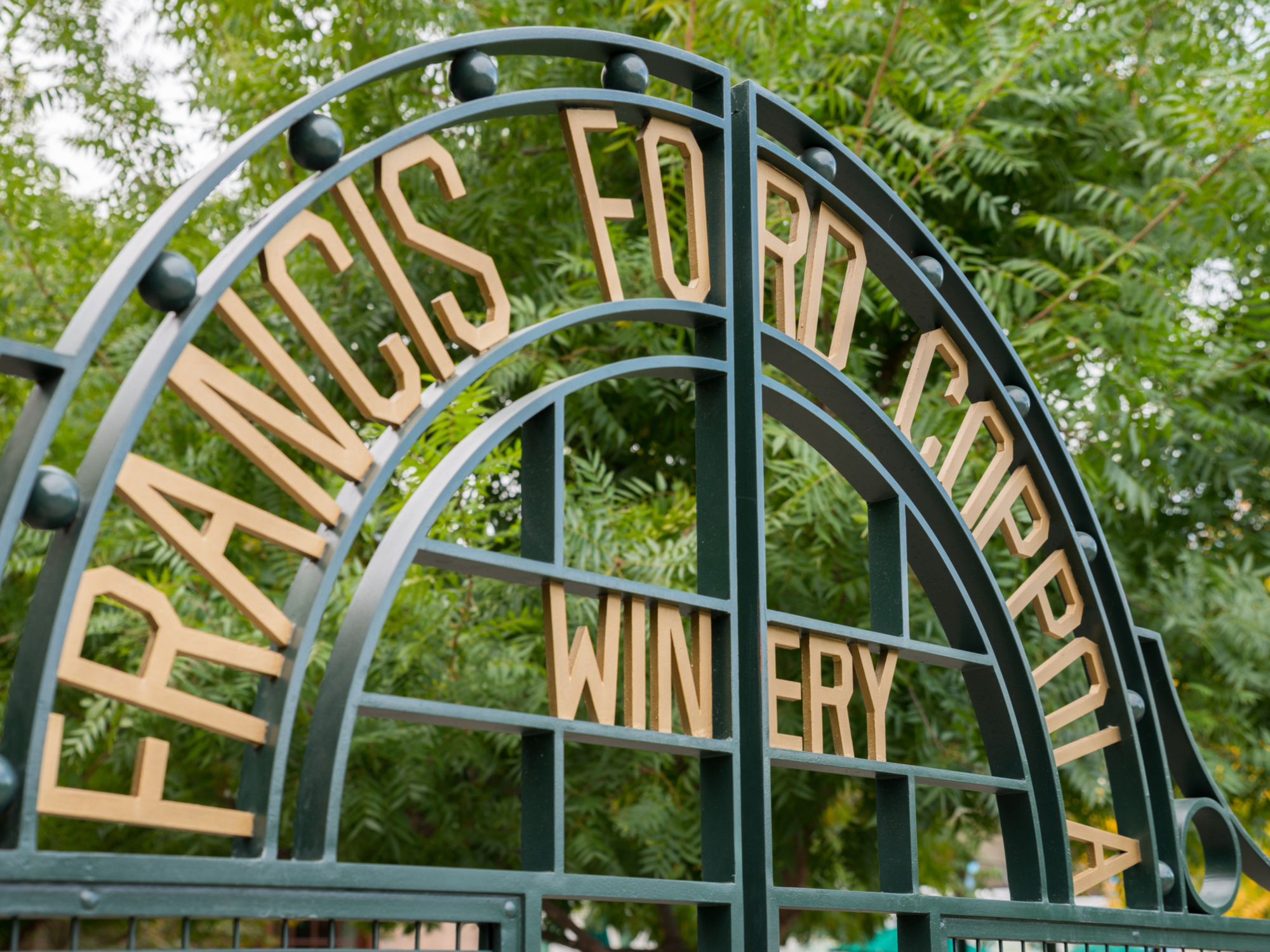 Photo Credit: David Greitzer / Shutterstock.com
The centrally located town of Healdsburg, Petaluma, and Sebastopol provide a picture perfect romantic getaway. Hotel Healdsburg, located in Healdsburg's town plaza, has become a favorite getaway for travelers seeking to combine a wine country visit with eco-adventures. The coastal towns of Bodega Bay and Jenner date back to Gold Rush days. Even the acclaimed eccentric filmmaker, Francis Ford Coppola has his winery in Sonoma County. The Coppola Estate is located in the town of Geyserville, just north of Healdsburg.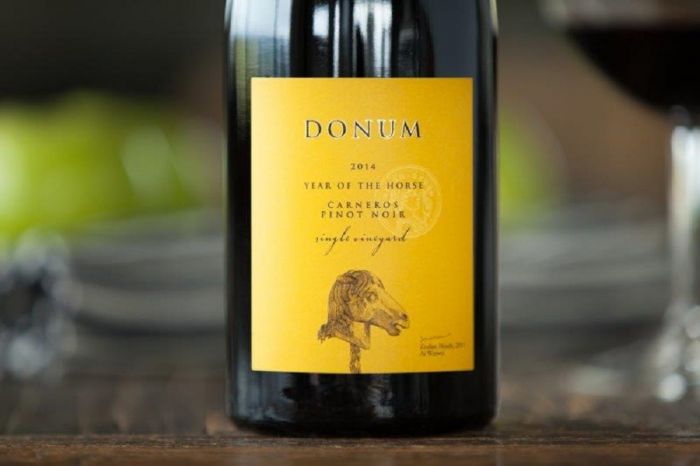 Photo Credit: Nicholas Kontis
With so many wineries to choose from, it all comes to personal preference. Many times the best wines can be found by deviating from the main highways and roads taking the road less traveled. One winery that should not be missed is The Donum Estate located on Ramal Road just off of Highway 121 on the road to Napa through Sonoma. The Donum Estate, established in 2001, is an off-the-beaten-path, boutique winery in the acclaimed wine region of Carneros, producing only single-vineyard, Pinot Noir and Chardonnay from grapes sourced from the estate and Russian River Valley and Anderson Valley vineyards. Modeled after the Burgundy region in France, the mission of The Donum Estate ("donum" means "gift" in Latin) is to offer "The Gift of the Land" by producing collector-worthy, high-end Pinot Noir and Chardonnay.
A foremost authority of the region who brings with her over 30 years of expertise with Sonoma County wines, Donum's president and winegrower Anne Moller-Racke founded the estate and has been there since its inception. Anne's dedicated team have a deep understanding of the land, creating perfect Dijon and heirloom clones for the finest Pinot Noir and Chardonnay exhibiting regional character and intensity of each individual lot.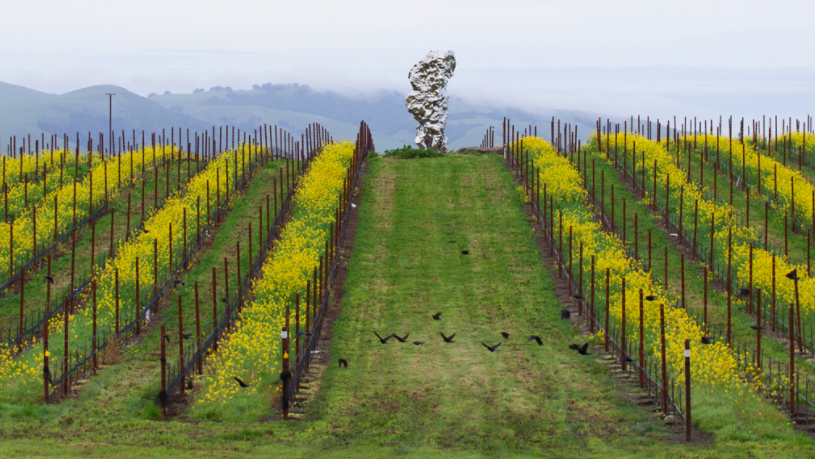 Photo Credit: The Donum Estate
The Donum Estate also exhibits several sculptures, positioned throughout the property, from world-renowned artists, including Zhan Wang, Arturo Di Modica, Botero and famous artist and activist Ai Weiwei. The property has two beautiful, farmhouse-chic tasting rooms on-property available for tastings by appointment. One is indoors in what was once an old milk barn, overlooking the estate vines, wildlife and a stunning sculpture by Zhan Wang. The other is charmingly situated in the center of the estate, embracing the scenic surroundings for comfortable spring and summer tastings. Both are exquisitely decorated by Anne, an art collector herself. The grounds are ideal for hosting intimate tasting experiences for groups of two to eight people.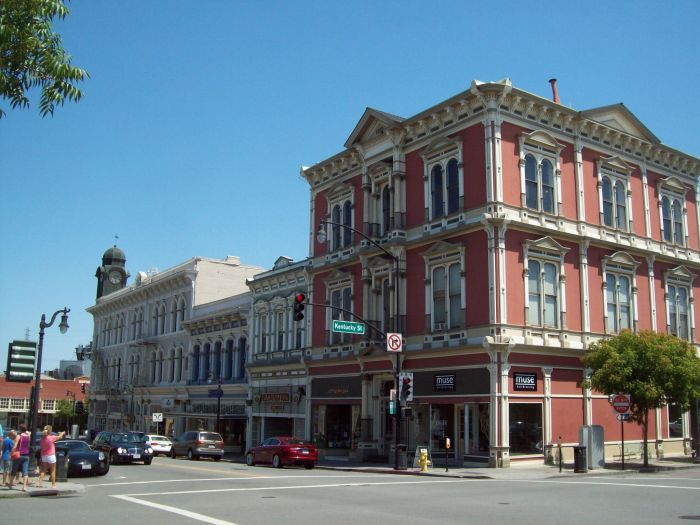 Photo Credit: Sonoma CVB
With its well-kept, 100-plus-year-old Victorian homes, the well-preserved town of Petaluma sees whales migrate from Alaska in the winter months. During the summer, the area is filled with wine and food festivals, and patrons can feast on oysters or even surf in Bodega Bay. For a real taste of the countryside, riding a bike from the town of Windsor through Healdsburg to the Dry Creek wineries is a great way to spend the day.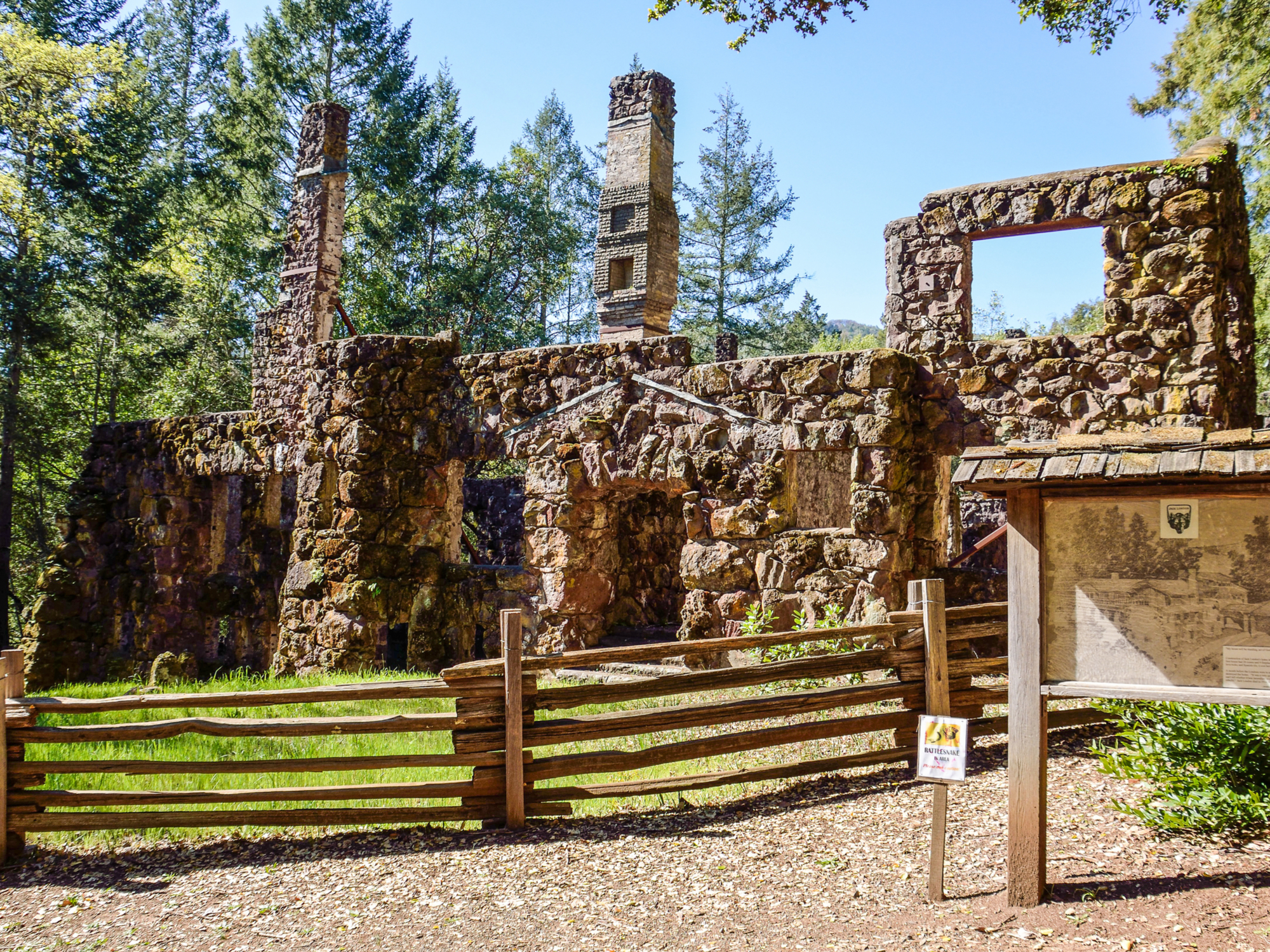 Photo Credit: Andriy Blokhin / Shutterstock.com
With 27,000-plus artists and hundreds of music and art events each month—open studio events, art walks, art show openings—is it any wonder that Sonoma County is said to have more artists per capita than anywhere else in California? A palette of 30-plus performing arts centers, and more than a hundred galleries and museums are in the area, one of the newest being The Green Music Center. Located on 800 acres of the esteemed bohemian author's 'Beauty Ranch,' Jack London State Historic Park is a must-visit and pays tribute to London's legacy with events year-long festivities. For devotees to the arts, the monthly Healdsburg Art walk highlights more than 20 downtown galleries from May to December. Peanuts creator, Charles M. Schulz lived over 50 years in the county and you can see many of his works in the museum in Santa Rosa.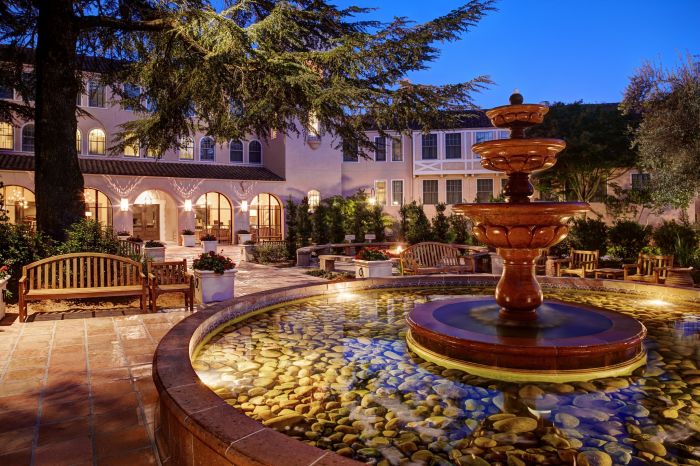 Photo Credit: Sonoma CVB
Cradled between Marin, Napa, and Mendocino counties, Sonoma County is one of California's most breathtaking backdrops. California's diverse outdoor playground includes award-winning wineries in 17 distinct wine growing areas, producing an impressive collection of varietal wines, over 50 miles of coastline to swim and surf in the Pacific Ocean. Charming backroad towns of Kenwood and Glen Ellen would have Mark Twain's seal of approval, and top resorts offer a complete experience with award-winning spas for the perfect way to recharge after a long day of winery hopping. (Pictured here is the famed Fairmont Mission Inn.)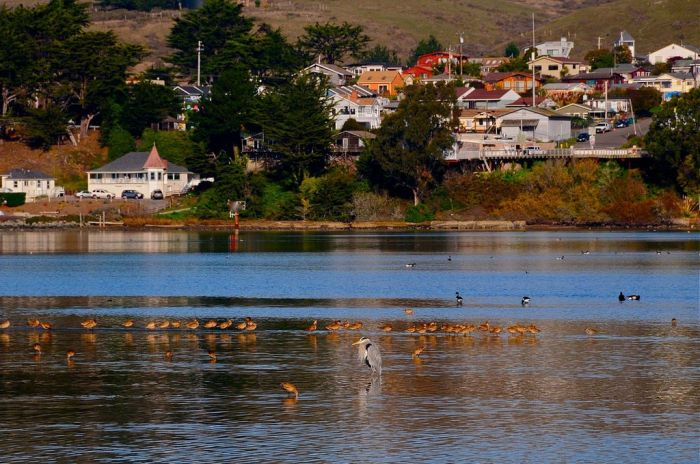 Photo Credit: Sonoma CVB
Getting to the riches of Sonoma County is easy. Drive over the Golden Gate Bridge, due north of San Francisco on California Highway 101. The journey is under an hour. Or fly into Santa Rosa airport, which is aptly named after Charles M. Schultz. The gateway airport boasts direct flights from Los Angeles, Portland, Seattle, San Diego, Orange County, Las Vegas and Phoenix.