Photo Credit: Westin
This is Why You Should Revisit Los Cabos for Your Next Girlfriends Getaway
As summer starts, our minds begin to wander to hot, beachside locales. Whether you're trying to find the best place for a destination bachelorette party, want to celebrate a special occasion with the girls or just need some alone time with your best friends, nothing beats a little fun in the sun. But for the best in relaxation, culture and fine dining, we recommend returning to Los Cabos. Overlooking the Sea of Cortez in San José del Cabo, the Westin Los Cabos Resort Villas & Spa, offers relaxing delights without the party scene.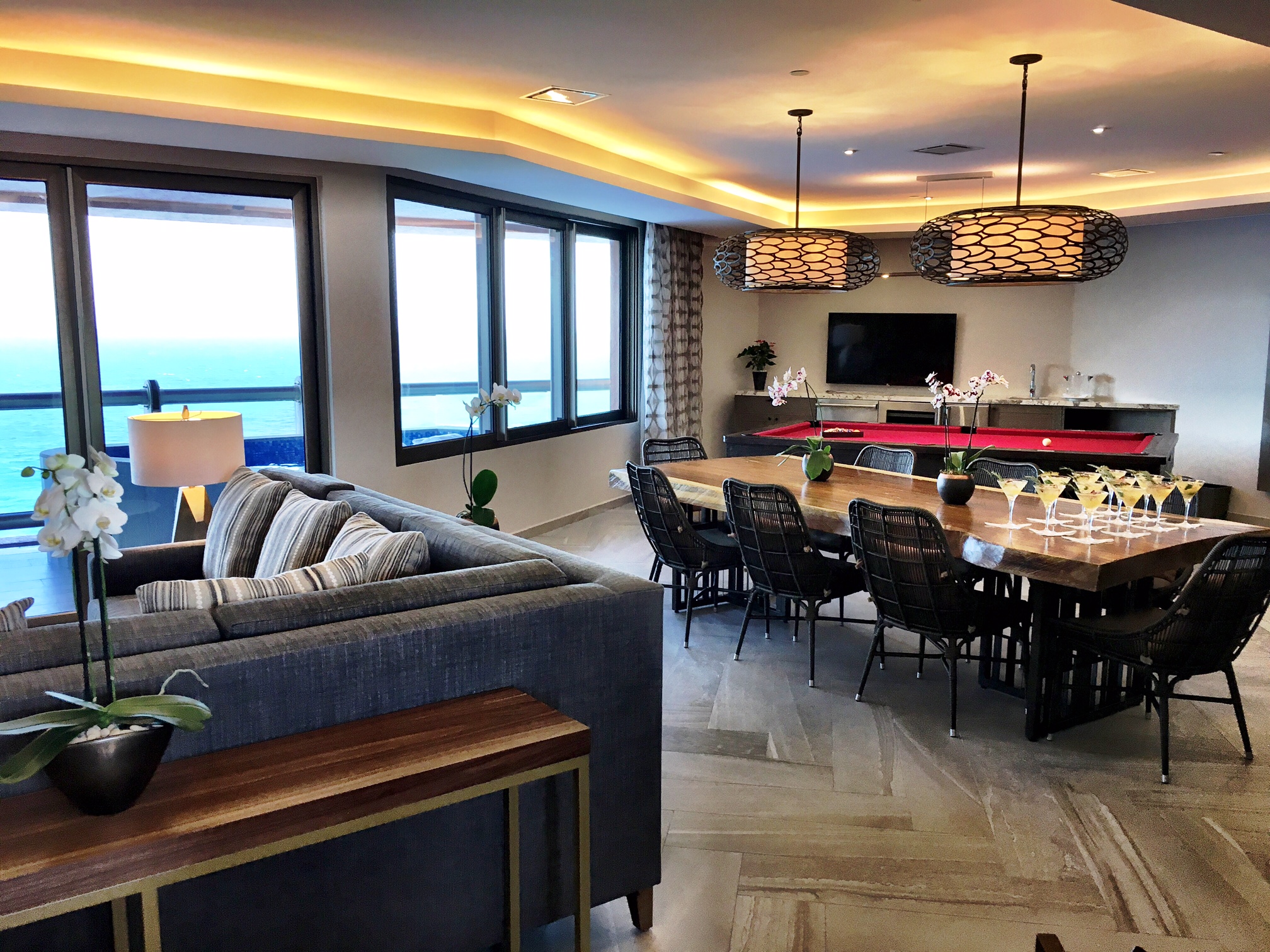 Photo Credit: Marissa Stempien
The Westin just reopened this summer after being remodeled after Hurricane Odile hit Cabo in 2014. The rooms are brand new with stellar views and full service, including dishwashers, fully-stocked kitchens and washing machines. But for the best experience at the resort, book the Governor or Presidential Suites which were specifically built for one-of-a-kind vacations. With three bedrooms (and an optional add-on studio), a full-sized pool table, a prodigious marble kitchen island and a private, on-balcony hot tub, the Presidential suite is the ultimate in girlfriend getaways. Whether you're planning on spending all your time in the palatial suite sipping margaritas and enjoying the views, or just need a place to lay your head after a day of sun and surf, it's unequivocally the best room on the property.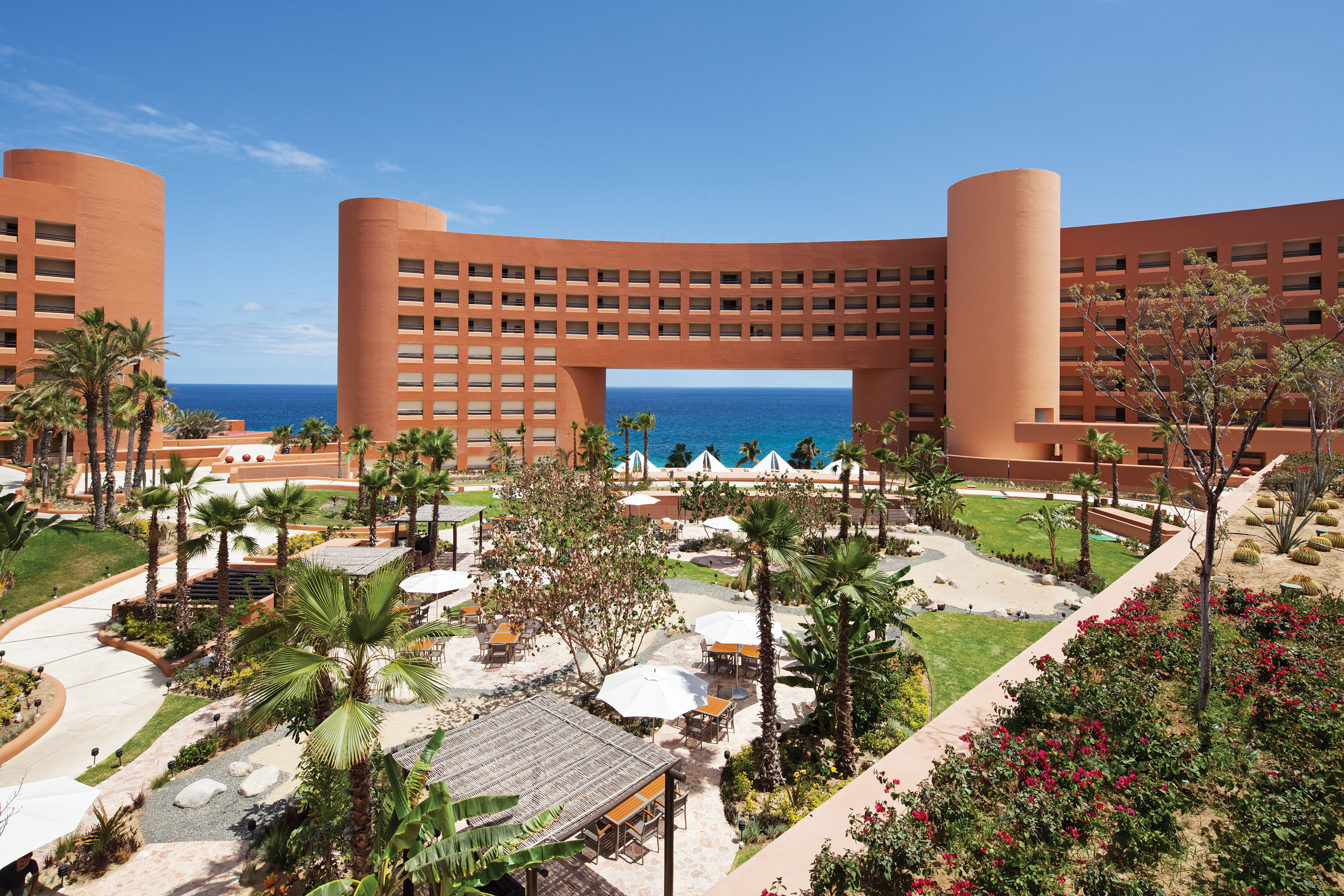 Photo Credit: Westin
While some prefer to wander into the city for the day, those who chose to stay on-site will find themselves in good company. The resort, while popular with young couples and older families, is mostly filled with groups of women from 25 to 65. With Katy Perry and Taylor Swift tunes playing over their multiple infinity pools, tennis courts and private beach, it feels less like a traditional Cabo party resort and more like the perfect place to hold your low-key bachelorette party or girls-only getaway. Because the resort is not all-inclusive, party-goers tend to stay away, allowing for a more relaxing, laid-back experience.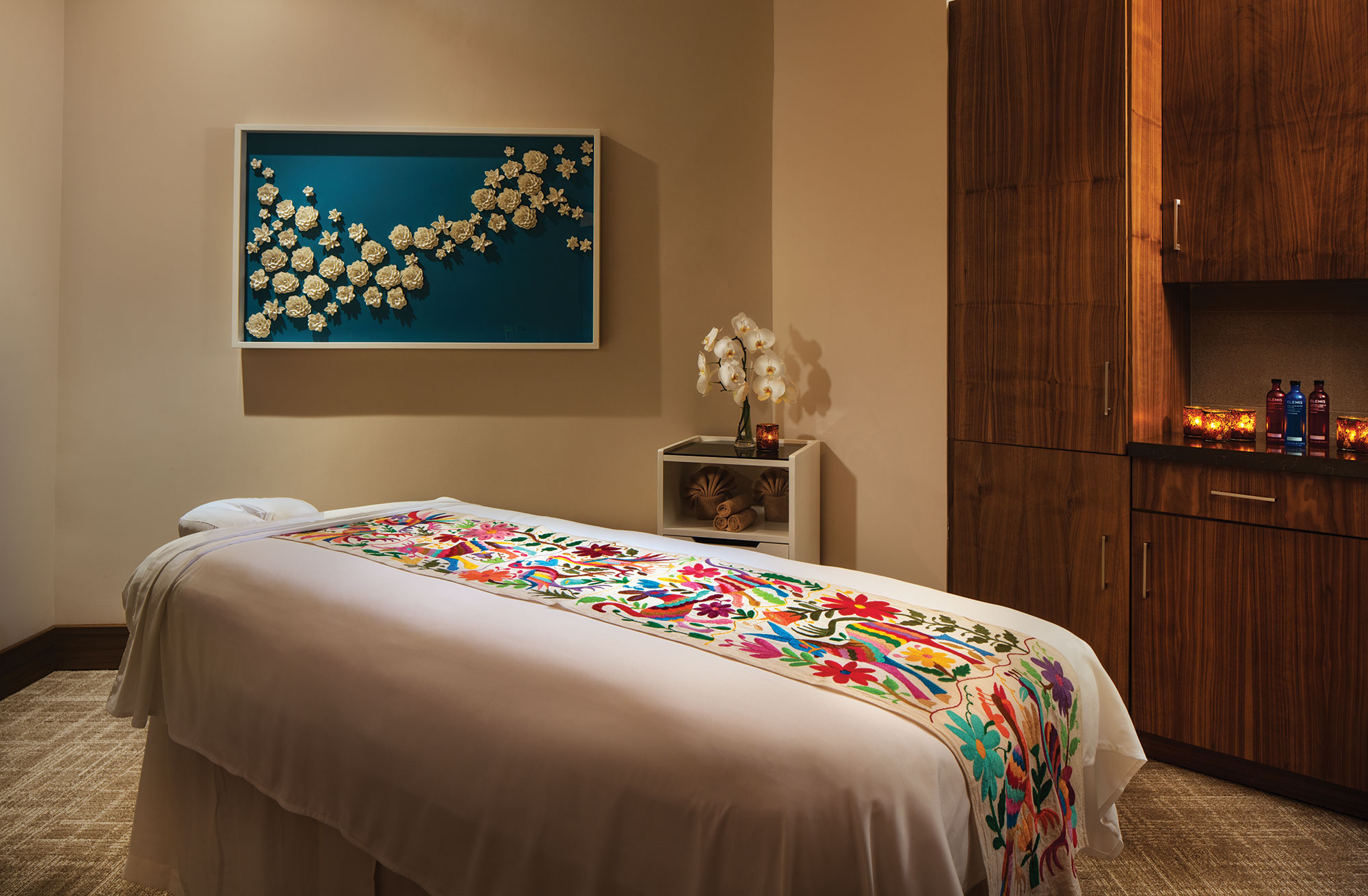 Photo Credit: Westin
After sunning yourself on the resort's sandy beach (where you're likely to make friends with the other women sitting around you), visit the property's Spa Otomi, a spa inspired by the art and culture of the Otomi people of central Mexico. Services are modeled after the indigenous people's ancestral healing customs which include slow, rhythmic movements, warm poultices and full-body stretching with a traditional Mexican shawl. Arguably most on-property hotel spas are nothing to write home about, but with attentive therapists and a healing atmosphere, we left our massage feeling both physically and spiritually rejuvenated. If you're looking for something a little more exotic while on vacation, try the spa's Blue Agave Candlelight Massage which combines local herbs, vegetable extracts and aromatherapy oils into one truly unique experience.
Photo Credit: Westin
While the resort offers a bevy of restaurants, from upscale dining at Baja Point's El Cirueloto to the casual breakfast buffet Cocina Casera, some of the best food can undoubtedly be found at their swim-up bar and beachside cafe. For authentic shrimp tacos, traditional margaritas and some of the best guacamole you've ever tried, forgo the knives and forks and dig in with your fingers at the poolside Margaritas Bar. Sit in the adult-only infinity pool and nosh on fresh ceviche or lounge in the sun, and allow servers to bring you one of their seasonally-flavored margaritas. (The hibiscus margarita is a must-try!) For dinner, wander over to El Cirueloto which offers some of the most exceptional sunset views to be found in Cabo. Dine on locally-caught lobster, seasonal mango margaritas and authentic, but modern, Mexican dishes. You can even spot the vacation homes of Michael Jordan, George Clooney and Jennifer Aniston on the adjacent cliffside.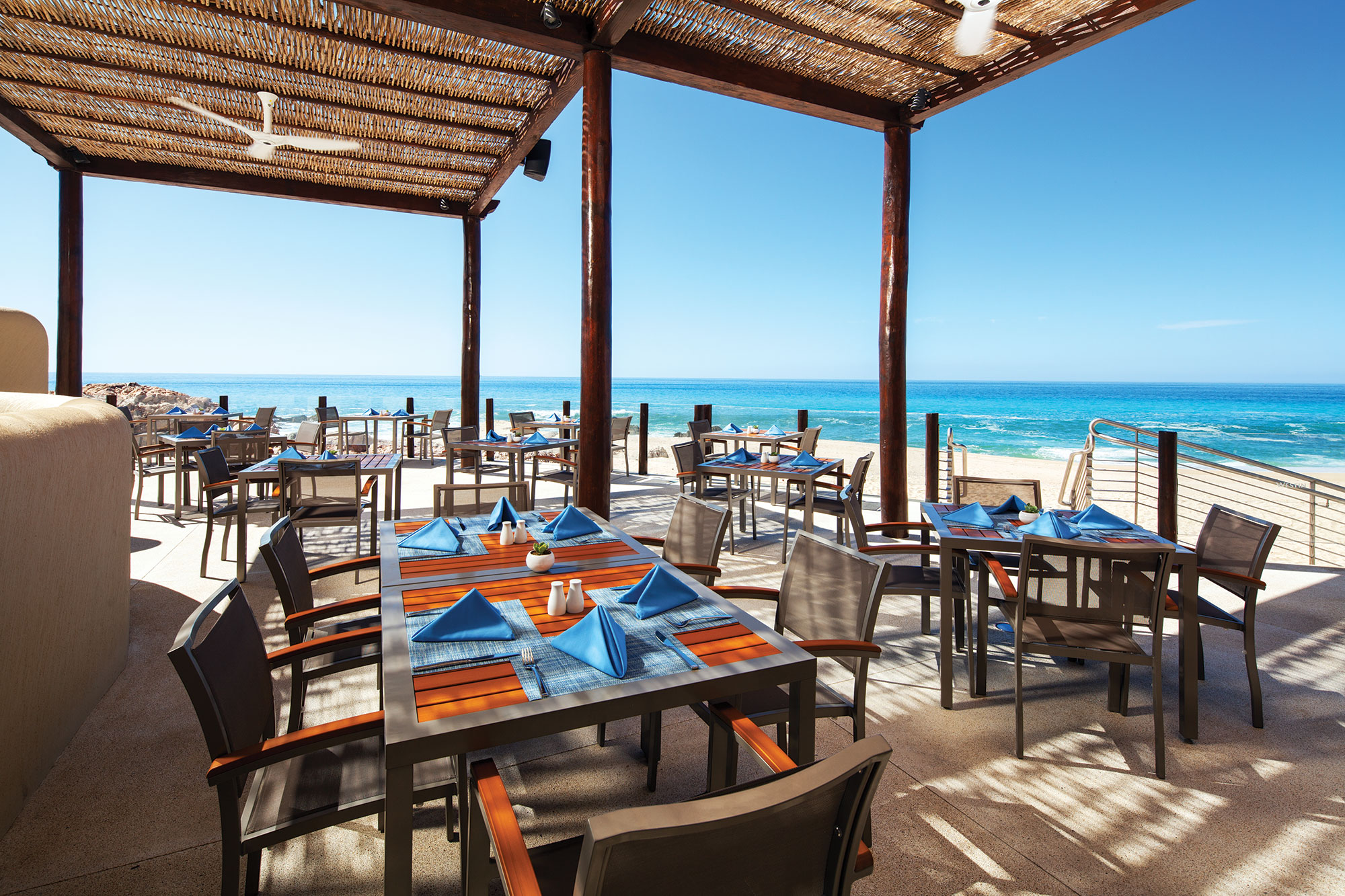 Photo Credit: Westin
Cabo is growing exponentially, so for those that want to explore local offerings, there's a plethora of new experiences to be had. For a one-of-a-kind culinary experience, try heading to Los Tamarindos, a local and entirely-organic, farm-to-table restaurant in the heart of San José del Cabo. Dining reservations can be made for those who simply want to try the home-grown cuisine, but the farm also offers private and group cooking classes where you can learn to create locally-inspired dishes all while sipping fresh mango margaritas. After dicing vegetables, wrapping tamales and learning the correct way to harvest herbs, we managed to make a killer sauce and a traditional Mexican rice that we'll soon be replicating at home.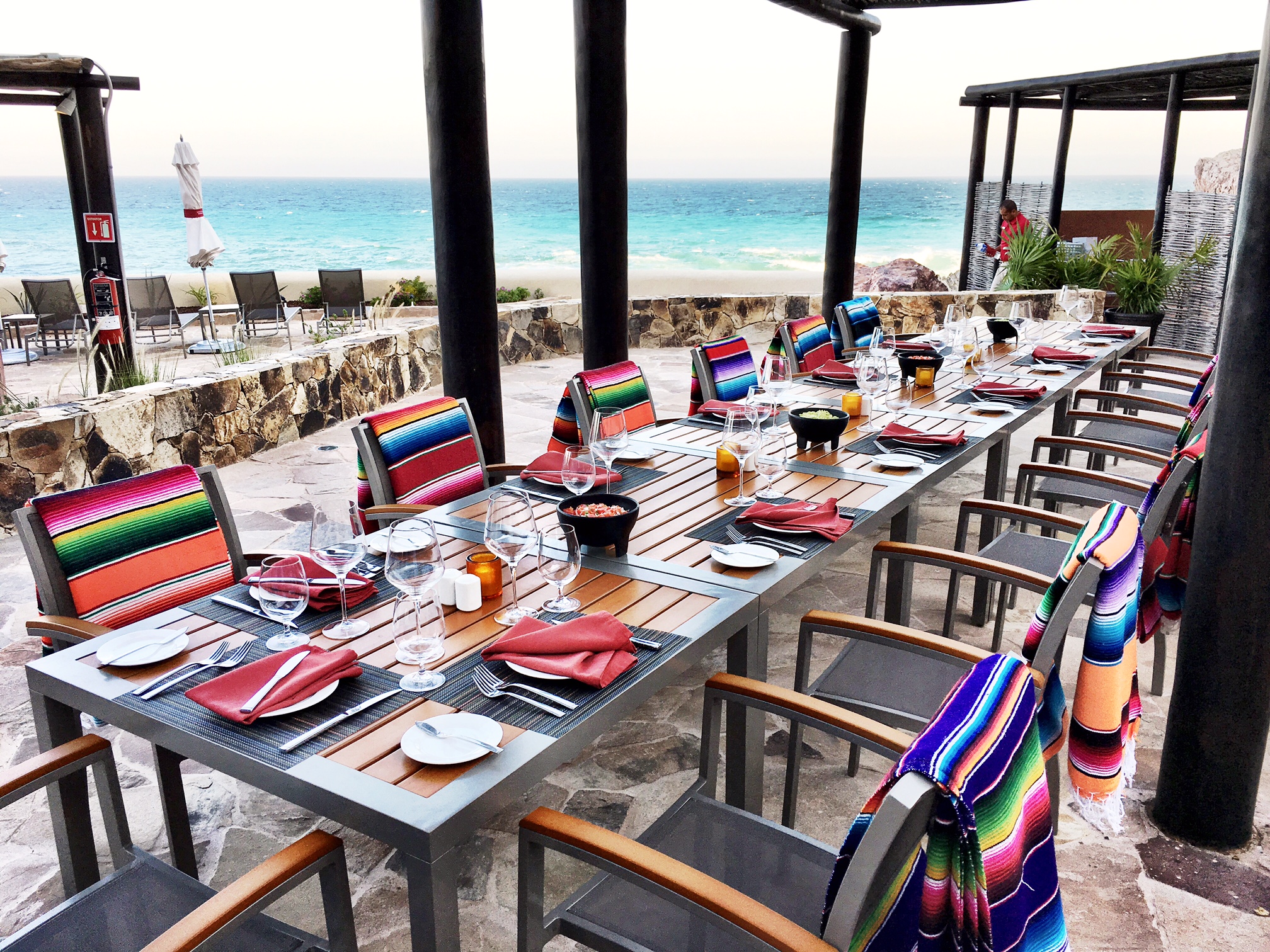 Photo Credit: Marissa Stempien
If you prefer to stay out of the kitchen, head to Sunset Monalisa for dinner. Voted one of the five coolest restaurants in the world by the New York Times, it's one the best spots to dine for couples and intimate groups. With golden sunsets and the Arch of Cabo San Lucas as a backdrop, it's one of the most romantic destinations in the area. If you're lucky, you might spot a couple getting engaged or celebrating their anniversary at the tables around you. Here, try the truffle-topped pasta and the tuna tartar. For after-dinner drinks, head down to La Revolución in the historic district of San José del Cabo. The century-old building lends itself well to the bar's hipster vibe, and the drinks are given an artisanal twist, served in watering cans, giant carafes and old soup tins.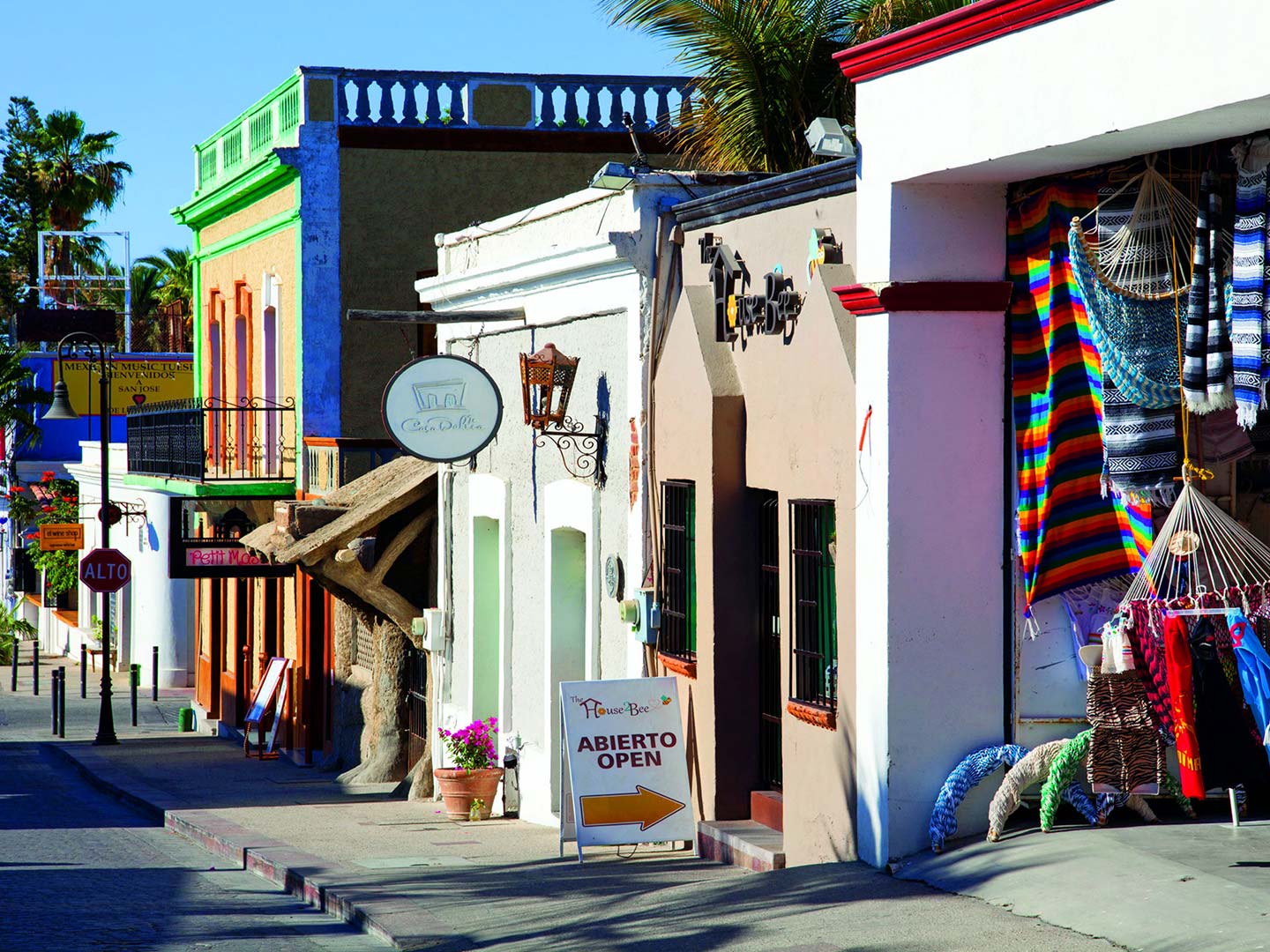 Photo Credit: Westin
Those that love the area's artistic vibe should wander around the gallery district of San José del Cabo. The town center is known for its art scene where locals and transplants alike display their art in 14 galleries around the city center. Between November and June, the city holds a weekly art walk every Thursday evening, where each gallery hosts special events such as new exhibitions or having an artist in attendance. Sip on wine while perusing the town's galleries, watching artists at work or shopping at one of the many handcraft stores in the area. It's a lovely way to wind down from a day of sun and surf, and you may even come back with a painting or sculpture to remember your Mexican vacation.