Photo Credit: Shutterstock.com
What's Trending for 2017: 5 of the Year's Top Luxury Travel Trends
Whether you're planning your annual family holiday or just a weekend getaway with your special someone, knowing your travel options is paramount to planning the perfect experience. Being aware of what's trending this year can help you find exactly the kind of trip you're looking for, be it an adrenaline-filled adventure or a ultra-relaxing resort atmosphere. So if you want to start planning your next outing now, here are a few trends to keep in mind: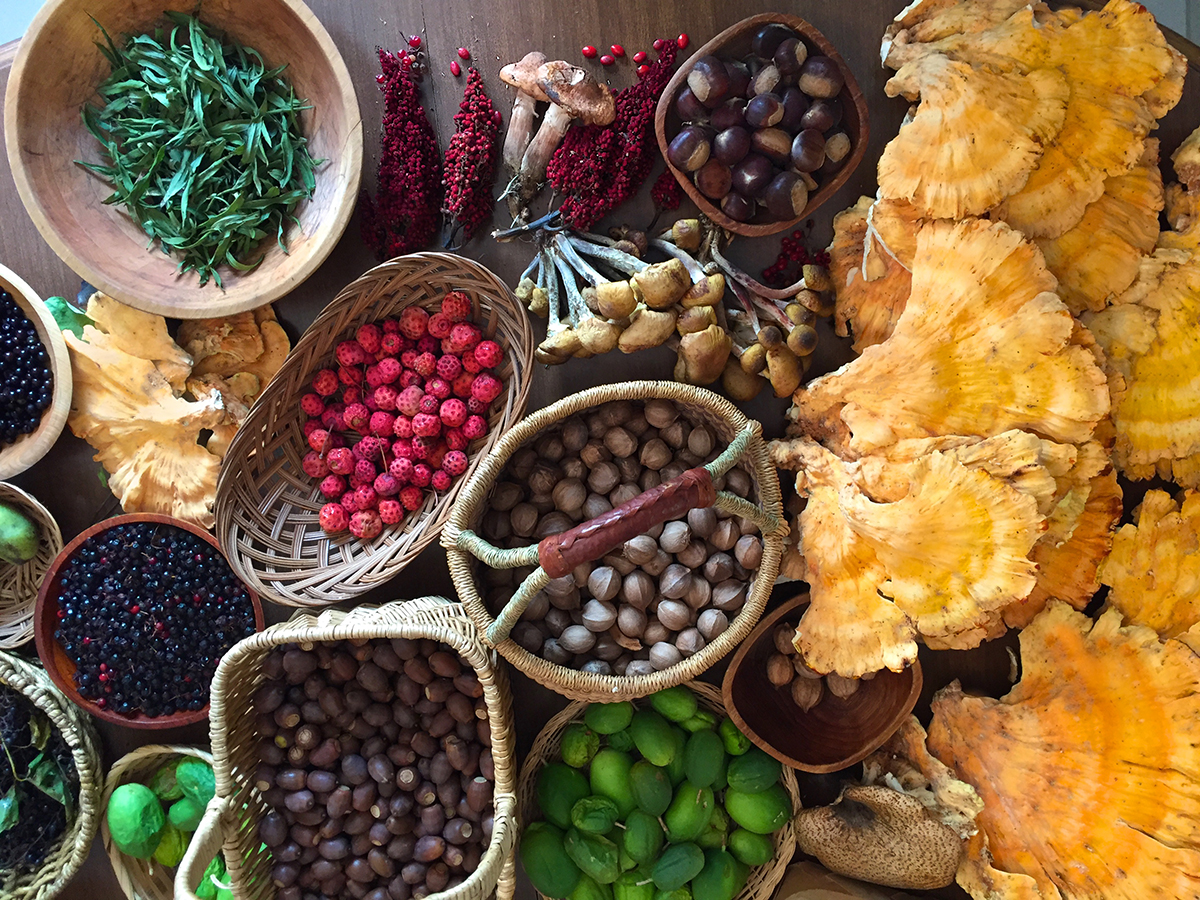 Photo Credit: Krista Rosso
Cook Your Own Adventure
Few things are more satisfying than lovingly preparing a meal from scratch and enjoying each flavorful mouthful of your labor. One of the biggest trends to carry over from last year are culinary endeavors. If incorporating a little exercise into your day is important, be sure to check out the Wild Food Foraging Adventures at the Omni Grove Park Inn in Asheville, North Carolina. During the trip, guests draw upon the bounty of nature by foraging for their dinner in the region's famed Blue Ridge Mountains. World-renowned forager and explorer Alan Muskat's company, No Taste Like Home, leads the trip, safely indicating the best seasonal, local plants to harvest for the evening's meal. After returning to the property with your goodies, be sure to drop them with the front desk. Request a reservation at the onsite restaurant Vue 1917 that evening, where the Chef will prepare a special appetizer for you using the day's finds.
If a picture-perfect meal is what you're after, a cooking course at the Osteria La Canonica on the property of the Castiglion del Bosco in Tuscany is just what you need. As one of the oldest estates in Northern Italy, you're ensured a truly authentic culinary experience. In the property's expansive kitchen, guests will get the opportunity to learn traditional Tuscan recipes passed down through the generations using the freshest local ingredients. All of the chef-led classes begin in the property's garden before getting down to business in the kitchen. After all that hard work, every participant can sit down with their meal and a glass of complimentary wine from the resort's vineyards while enjoying their spoils.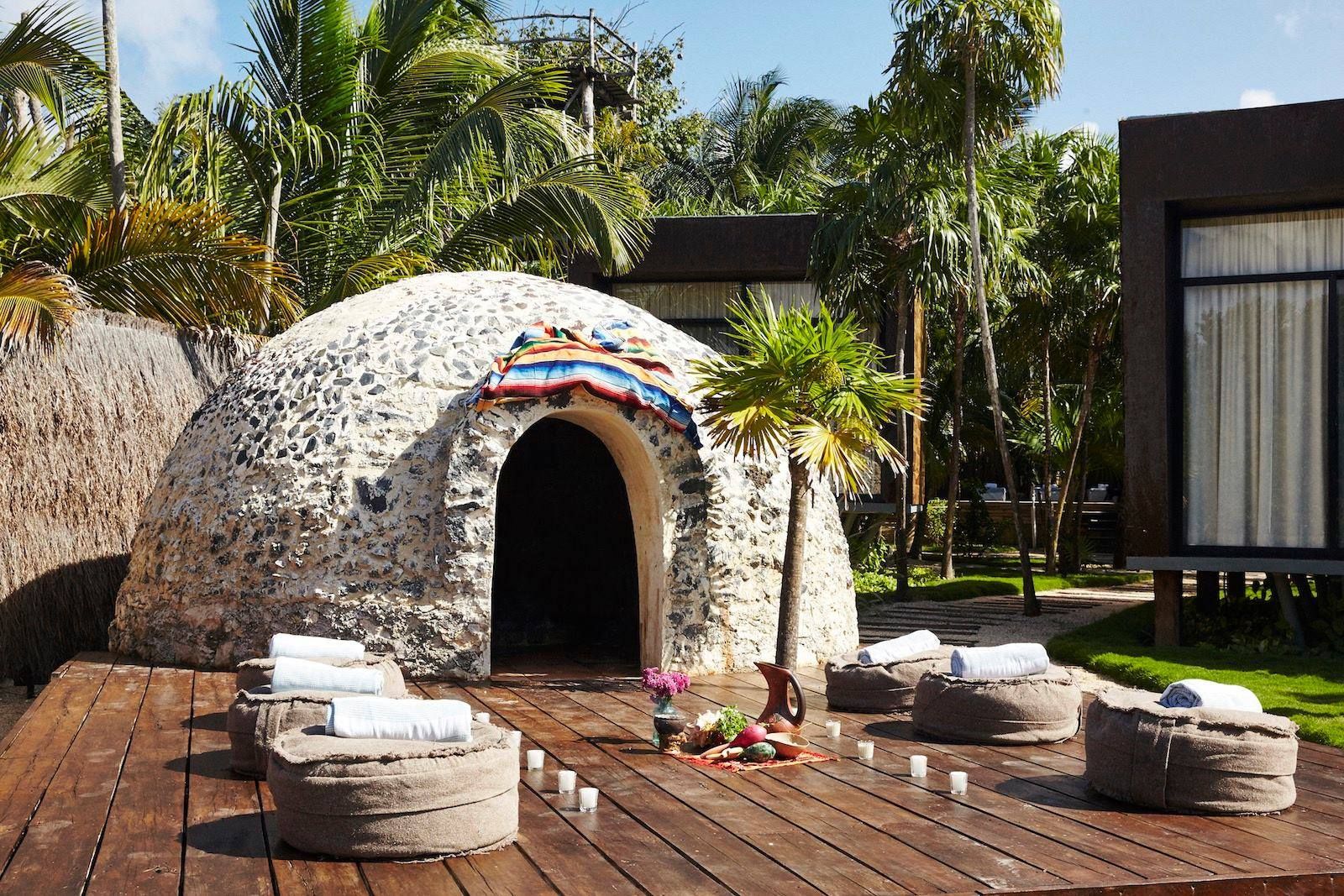 Photo Credit: Yaan Wellness Energy Spa
Keep it Simple
While hitting the spa has never been an unpopular activity, paring down wellness to the bare necessities is what it's all about this year. With the never-ending din of emails, social media notifications and familial obligations breathing down people's necks, it's no wonder why an escape from it all sounds attractive. No place helps you unwind better than Yaan Wellness Center in Tulum, Mexico. The center's main objective is healing—especially for those in need of a deep cleanse from the "real world." One of the spa's calling cards is the Moon Temazcal Ceremony, which is only performed during the full and new moon. Former participants reported feeling a sense of "rebirth" after the pre-Hispanic sweat lodge ceremony. All proceeds from the procedures go towards the non-profit Art of Conservation, which helps to support art programs for local Mayan communities and children.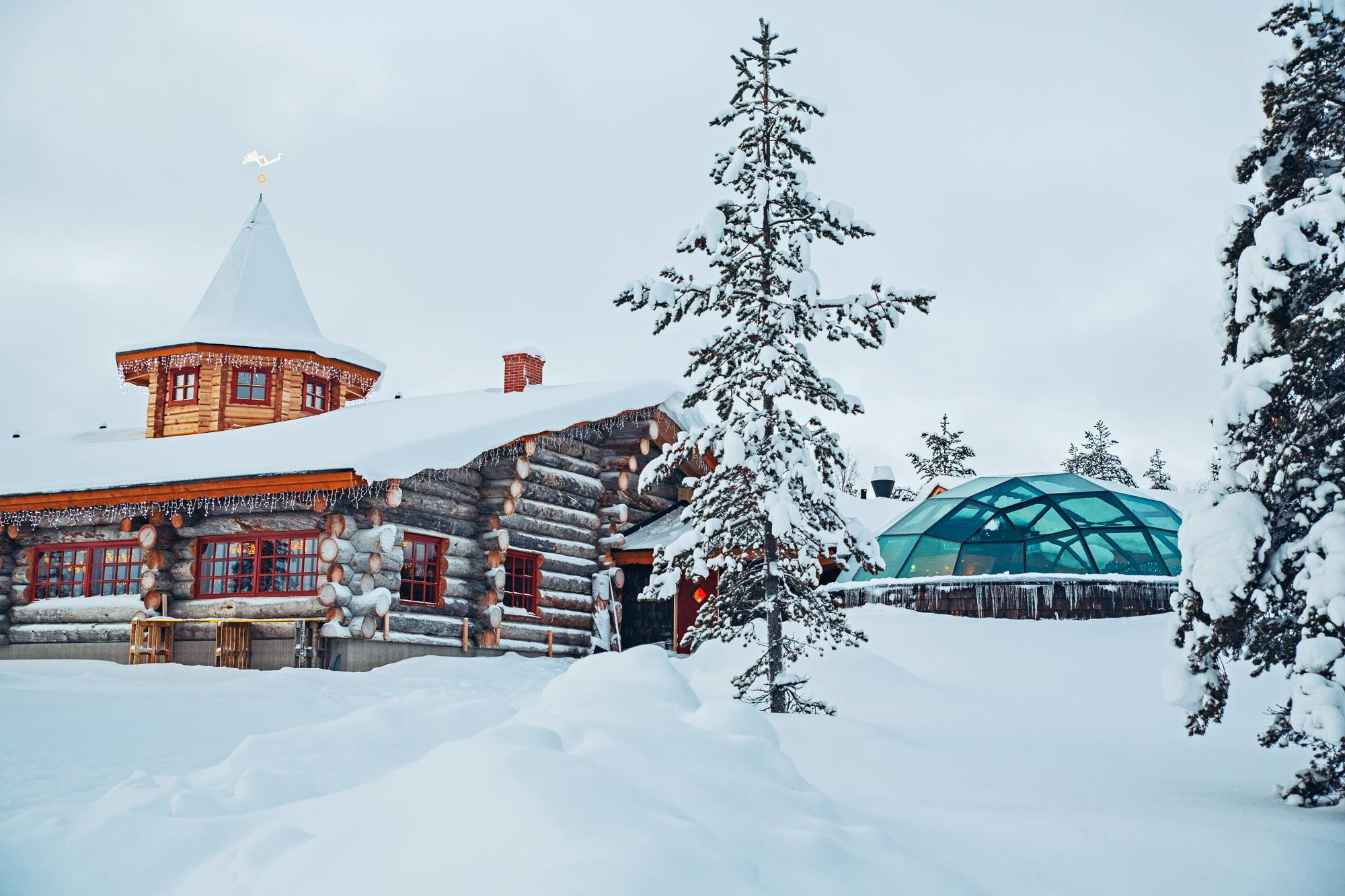 Photo Credit: Kakslauttanen Arctic Resort
Explore the Unexpected
You could spend your time on a well-trekked beach, but many travelers are now starting to expand their horizons. For the more adventurous among us, an Arctic adventure in Finland is calling. At Kakslauttanen Arctic Resort, guests have the option to stay in accommodations that resemble a cozy, glass-domed igloo. These rooms are world-renowned as some of the best places to view the Northern Lights during the season, in addition to being some of the coolest (no pun intended) looking places on Earth.
For a warmer destination that is just as off-the-grid, check out Mombo Camp in Botswana. Located in the heart of the region's Okovango Delta, the resort is known as one of the best safari camps in Africa. What makes this area special is its high concentration of "The Big Five"—African lion, African elephant, Cape buffalo, African leopard, and rhinoceros in addition to a slew of other native wildlife. Guests can go on resort-led safaris during the day before returning home to luxurious accommodations with special naturalist touches such as wicker furniture, military chests and even a converted Pygmy bed that serves as a coffee table.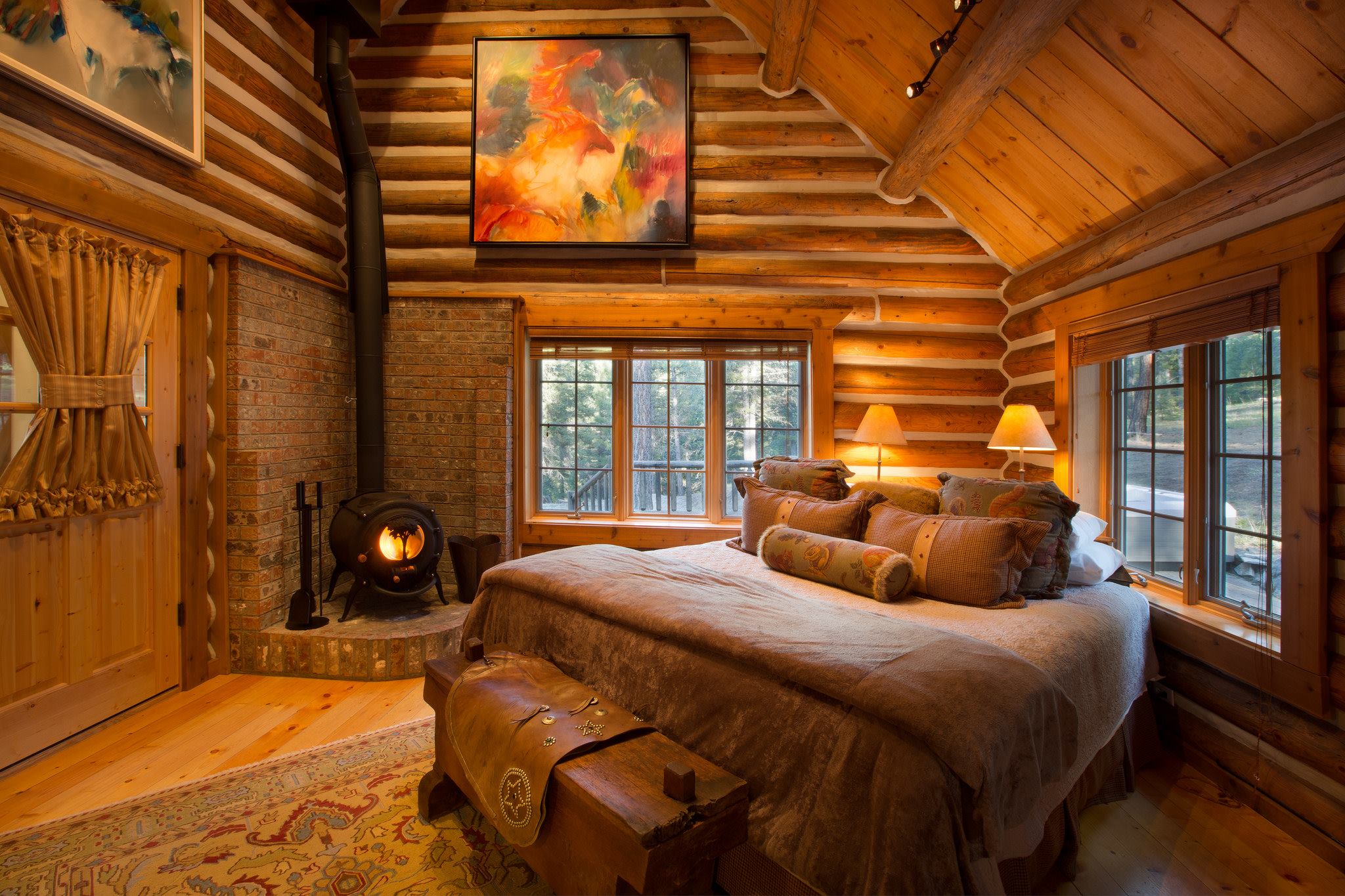 Photo Credit: Triple Creek Ranch
Small is the New Big
Boutique is becoming the next big thing, with many travelers choosing unique accommodations over tried-and-true, name brand hotels. One such example of this movement is the Triple Creek Ranch. It doesn't get more quaint than Darby, Montana, and the ranch delivers on a down-home, country feel while still delivering all of the amenities guests are accustomed to. Kick back in one of the property's riverside ranch homes, which provide a wrap-around deck and unparalleled charm. While the rooms may feel rustic, guests still get access to a Keurig, hot tub, essential oil diffusers and other modern touches that make the experience incredibly comfortable. The ranch is also host to an expansive collection of Western art, a famed wine cellar and sunset horseback rides that are definitely worth writing home about.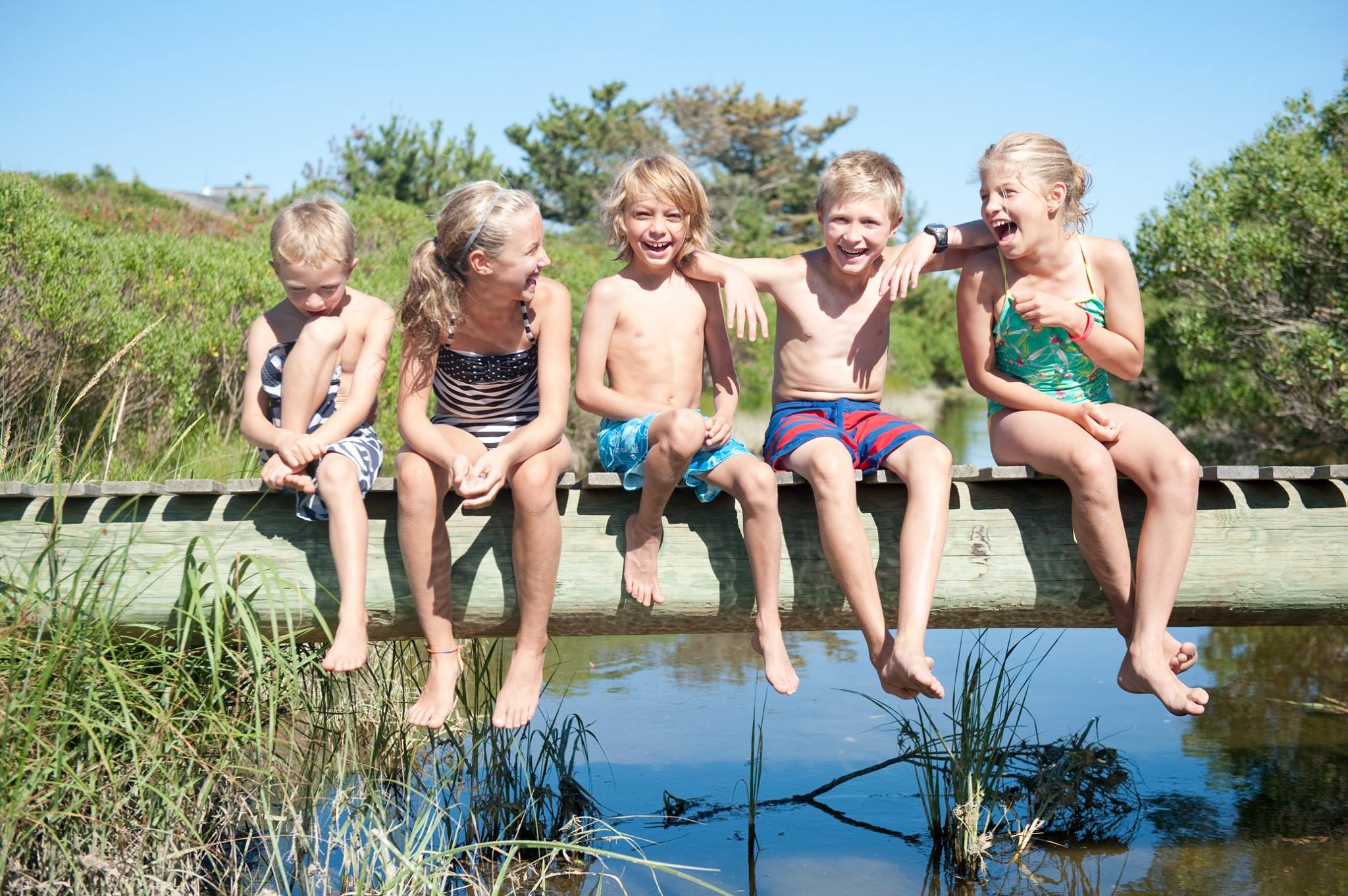 Photo Credit: Winnetu Oceanside Resort
Family Fun Time
Martha's Vineyard has long been one of America's favorite family-friendly destinations in the summertime. Now more than ever, the travel ethos is changing from "mom and dad getaway" to keeping it in the family. At Winnetu Oceanside Resort, kids can always feel included. Located on the famed South Beach, the resort sits along numerous bike paths and easy access to the Edgartown downtown area. When mom and dad do need a break, there are options for both kids and teens. The Katama farm, housed directly adjacent to the hotel, creates agriculture-focused educational classes for kids where they can work hands-on to plant, nurture and harvest their very own crops. When the little ones come home, the family-sized cabins are well-accommodated for stay-at-home dinners, or guests have the option to participate in a weekly onsite clambake featuring hand-caught lobsters and other local seafood.