Photo Credit: Shutterstock.com
SPONSORED CONTENT BY MIAMI SPICE
5 Reasons You Need to Get to Miami Before Summer Ends
Leave it to Miami to deliver a much-needed dose of magic to your summer. During Miami Spice, visitors and natives alike are treated to a comprehensive sampling of the city's hottest flavors, coolest hotels and most dream-worthy spa treatments. With over 250 restaurants, 40 luxury spas and 50 high-end hotels participating, there is a never-ending array of things to do, see and taste before the season ends. Enjoy irresistible brunch menus poolside at world-renowned hotspots like Nikki Beach for $23 per person, or $39 per person for dinner. No matter what you choose to do during Miami Spice, you're sure to experience something special.
When you think of Miami, images of pristine beaches, beautiful people and never-ending nightlife are often the first things to come to mind. While they are a large part of what makes the city spectacular, there is more than meets the eye in this multi-cultural metropolis. Miami has always been known for its luxurious hotels, but is now gaining a reputation as an international foodie mecca. Miami Spice and MIami Spa Month is the perfect time to experience everything that the area has to offer—at an exceptional price to boot.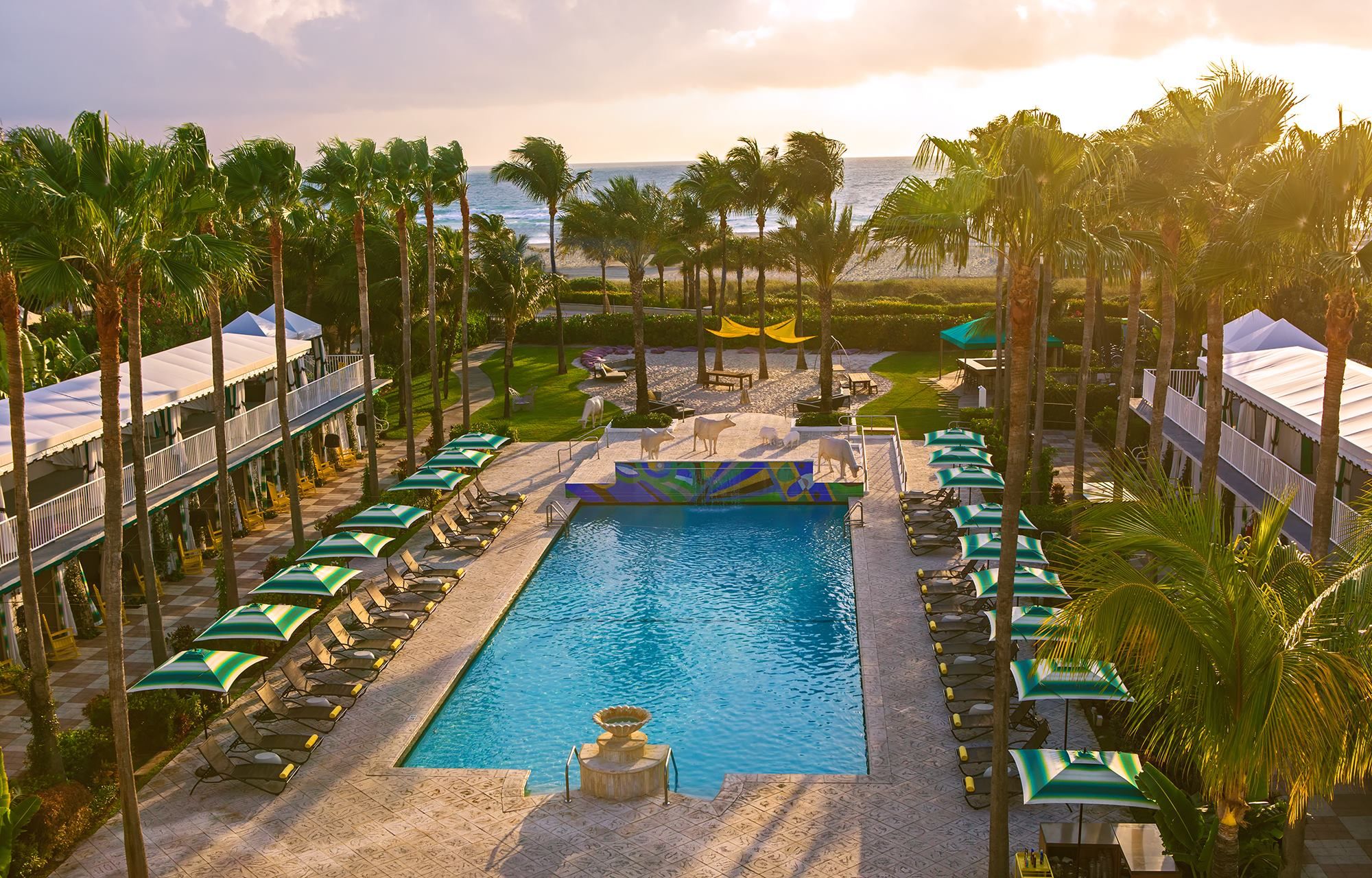 Photo Credit: Kimpton Surfcomber Hotel
Kick Back in Unrivaled Accommodations
Is there anything better than soaking up the summer sun poolside, with a refreshing drink in hand? Yeah, we don't think so either. With 50 of Miami's best hotels participating in this summer's festivities, it's never been easier to do it big. The "Summer of Temptations" campaign gives unparalleled access to some of the city's most iconic accommodations. At the Kimpton EPIC Hotel, non-Florida residents (and their furry friends!) have the opportunity to receive $100 in resort credits during a two-night or more stay. After enjoying a day of working on your tan, drop by the hotel's Lilt Lounge, which offers classic cocktails in a sophisticated and relaxed atmosphere, making it perfect for a nightcap (or two, we won't judge) after dinner.
For those that have kiddos tagging along on a trip, look no further than the Loews Miami Beach Hotel. Their oversized swimming pool also offers direct access to a stretch of South Beach and the boardwalk, making it the perfect place to go for a jog, build sandcastles or just enjoy a book in the sand. In addition to a $250 credit for a four-night stay, families also get daily, complimentary access to the new state-of-the-art Kid's Club. Hailed by Parents Magazine as one of the best family-friendly beach resorts, children and teens can participate in daily activities like waterballoon fights, beach sports and scavenger hunts while mom and dad sneak away for some alone time.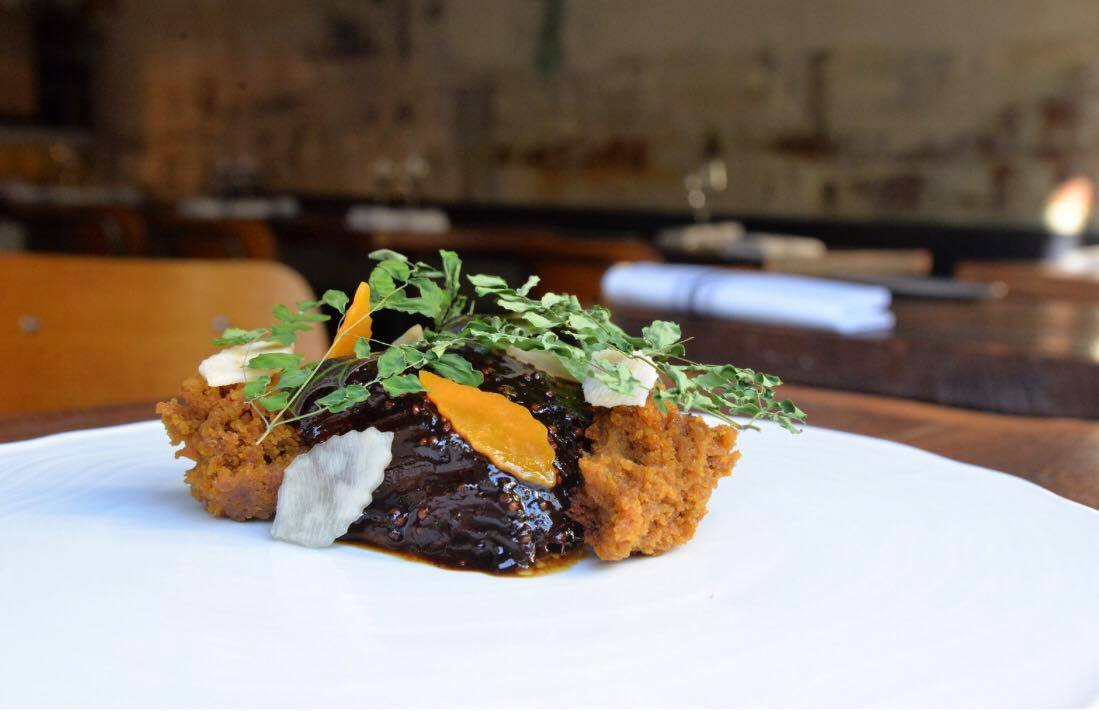 Photo Credit: Alter
Indulge in Epic Eats
It wouldn't be a stretch to call Miami foodie heaven. From the abundance of seafood to the infusion of international flavors, the culinary options are many and celebrity chefs abound. In fact, since the program was initiated 16 years ago, it's estimated that over one million Miami Spice meals have been served. Enjoy a three-course meal served up by some of the biggest names in the game for special prices that can't be beat. Alter for example, brainchild of culinary golden boy Brad Kilgore, is bringing the heat this year for Miami Spice. The restaurant serves up some seriously beautiful food (just check out this short rib!) and the special menu this year gives guests locally-sourced plates like grilled Floridian prawns with a gochuchang romesco, furikake papa fritas and a raspberry-yuzu sorbet for dessert.
We don't know about you, but the weekend doesn't really feel like the weekend until you sit down for brunch. Everyone's favorite in-between meal takes on a swanky vibe at Juvia, which made Eater's list of best brunch spots this year. The upscale rooftop spot features a menu that combines French, Peruvian and Japanese cuisine, ensuring that every meal is going to be something unique. If brunch isn't your bag, consider this spot for date night: the ocean views are said to be some of the best in Miami.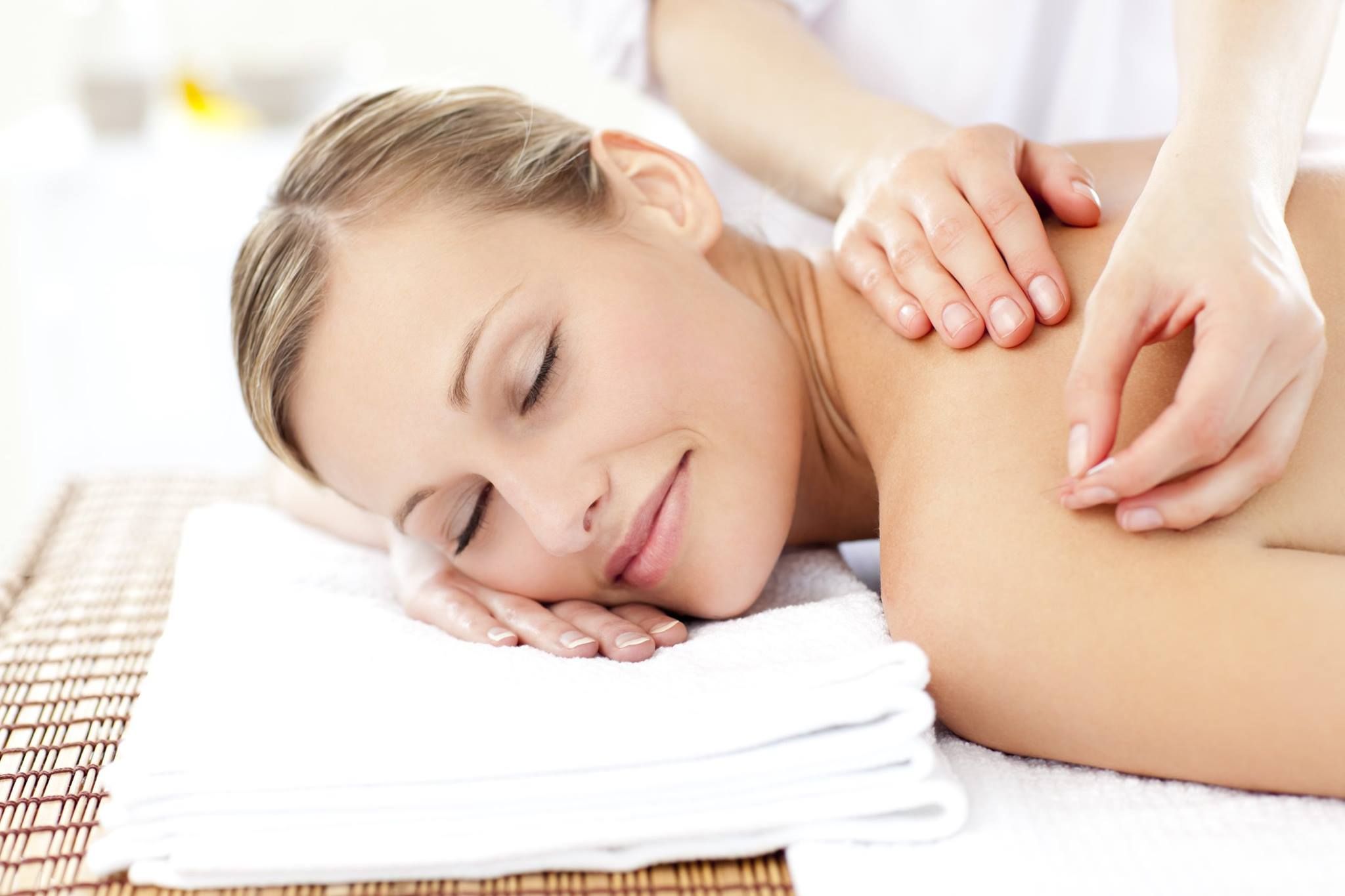 Photo Credit: Biltmore Hotel Miami Coral Gables
Find Serenity at the Spa
If there is anything Miami is known for, it's a good time. All of that excitement can get exhausting, but luckily you don't have to go far to start feeling all blissed out. Many of the area's best spas are participating in Miami Spa Month, including the spa at the Carillon Miami. Voted as one of the best spas in Florida in 2016 by Travel + Leisure, the spa is home to one of the only igloos to be found in the state. Hydrotherapy is central to the spa's wellness circuit, guiding guests through a series of water-based treatments to promote the utmost wellbeing. Across town, the Biltmore Hotel Miami Coral Gables focuses their services on integrating physical and mental health so that every guest's visit is completely replenishing. One of the spa's most requested services is the Himalayan Stone Therapy, which utilizes both heat and aromatherapy to provide a holisitic, therapeutic massage. During Miami Spa Month, guests are able to experience the Stone Therapy for a discounted rate of $109 for a 70-minute healing journey.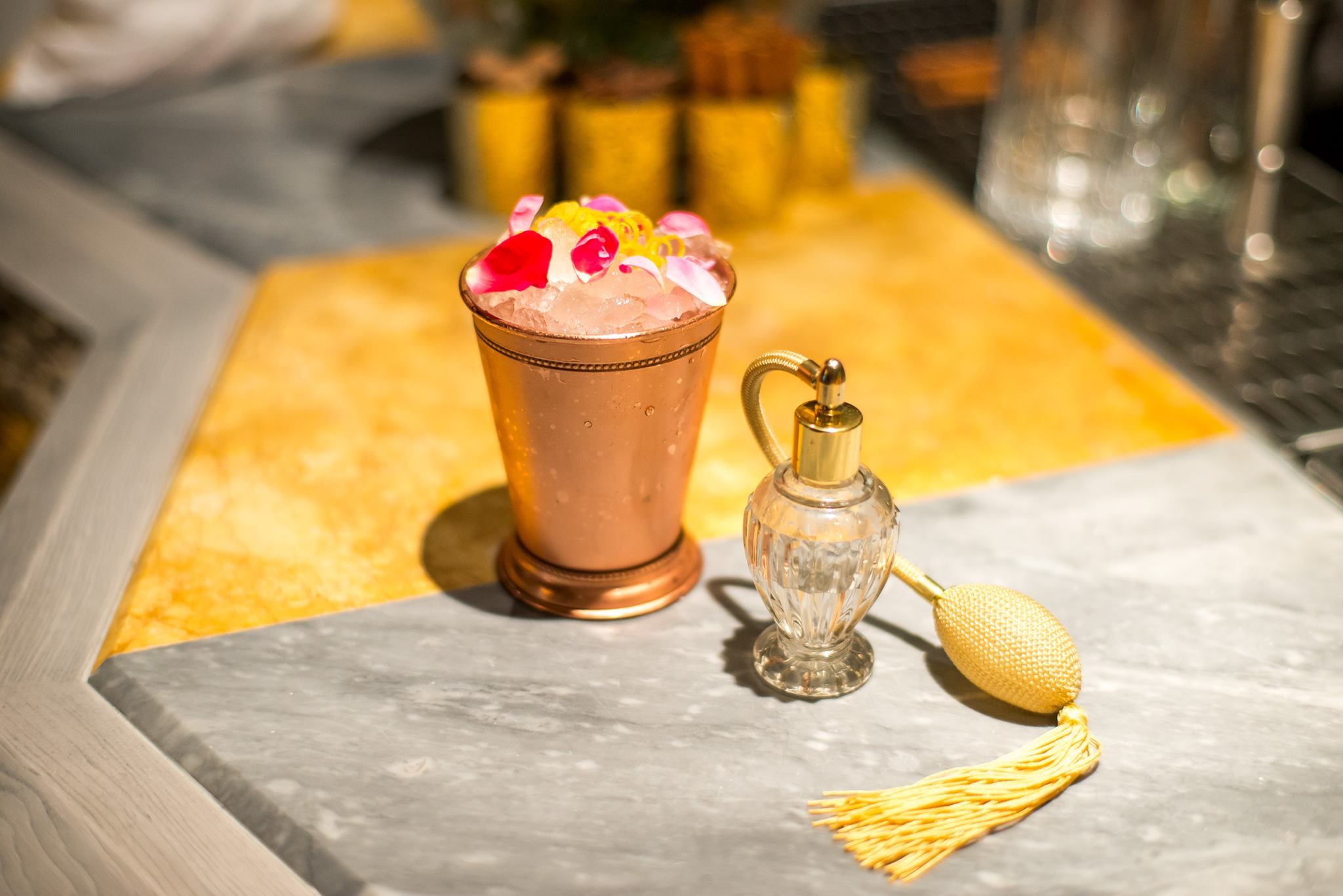 Photo Credit: Byblos Miami
Sip on Something Sumptuous
When in South Florida, one must do as the Floridians do. This means doing things with an extra dose of indulgence—be it your food, fashion, or beverages. While food is the star of the show during Miami Spice, your happy hour options have never looked better. Kick off your night at Byblos in Miami Beach, where the drinks flow almost as freely as the conversation does near the bar. Try the Gulab (meaning 'rose' in Arabic and Hindi), which features a delectable mix of vodka, pomegranate, lemon and rose water. For those already taking advantage of the staycation deal available at the Fontainebleau, be sure to check out the Bleau Bar located in the hotel's lobby. Known across Miami for its signature cocktail program, there are few places better to sit and sip a classic drink with a modern twist—like the blueberry mojito—while doing some serious people watching.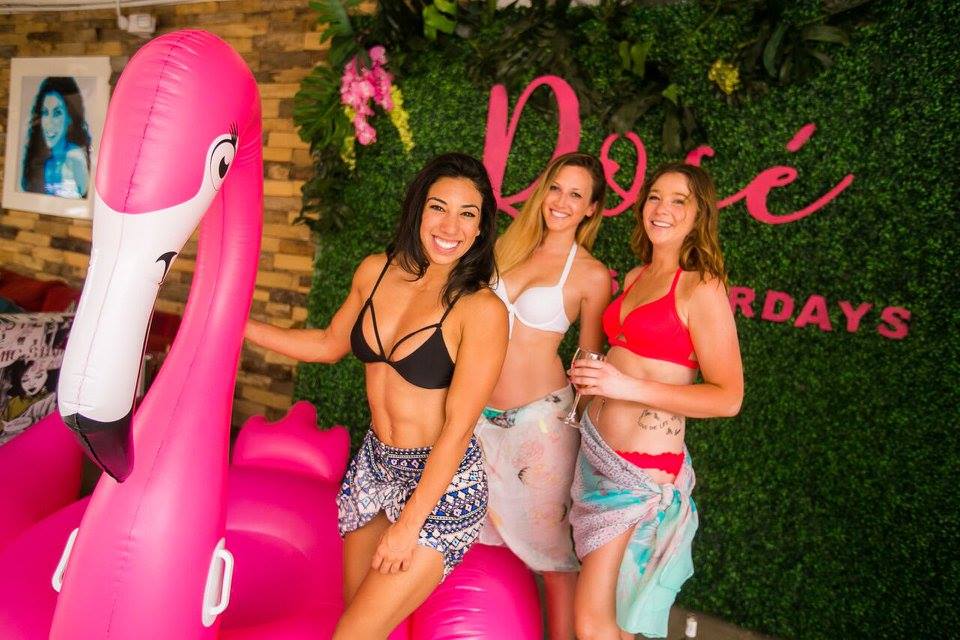 Photo Credit: Nikki Beach
Mingle with Miami's Finest
A good rule of thumb is that wherever the weather is hot, the people are probably even hotter. This guideline holds true in Miami, where an all-night event or celeb-filled party is never hard to find. Since 1998, Nikki Beach has dominated the South Beach social scene, hosting some of the most star-studded affairs in Florida. During Miami Spice, take the opportunity to lounge on one of the decadent, beachside lounge chairs while sampling items like BLT shrimp tacos or the Koh Samui Thai beef salad from their three-course menu. One of the best days to visit the resort is Saturday—in addition to live DJs playing poolside, guests can indulge in Rosé Saturday where bottles of the pink drink only set you back $25.