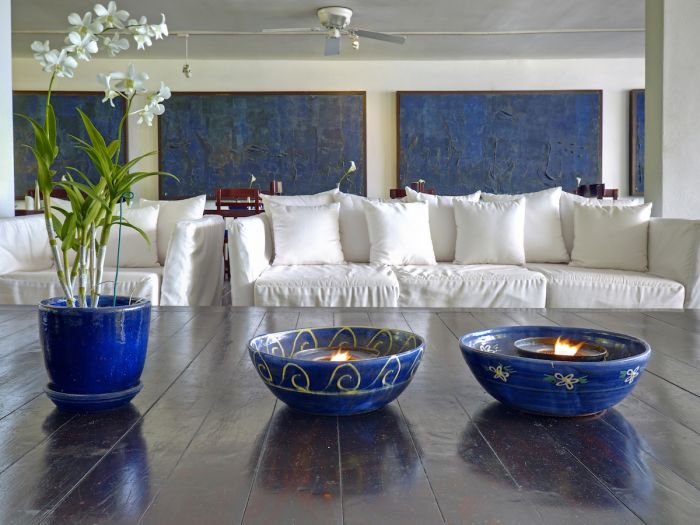 Photos Credit: Elegant Hotels
The House, Elegant Hotels' super-chic property on the West Coast of Barbados, sets the bar for stylish accommodations in one of our favorite beach destinations. The adults-only retreat is designed to evoke a private villa, with all the luxury and privacy that entails. Named one of Travel + Leisures' Top 100 Hotels in the World in 2016, The House maintains its air of exclusivity thanks to a limited edition of just 34 suites, and world class amenities like 24/7 service ambassadors catering to your every whim, marble bathrooms, rainforest showers, feather-topped beds, poolside jet-lag revival massages, and daily champagne breakfasts and afternoon teas.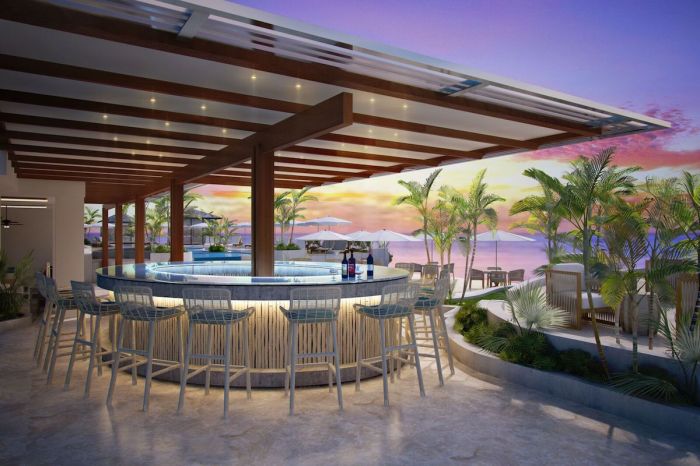 One of Barbados' original cool hotels, The House is about to debut extensive renovations making it an even more desirable escape. The relaxed beach house feel is being refreshed, a tone set by the lack of a formal check-in desk or official lobby. A new bar, designed so that guests can enjoy the legendary West Coast sunsets, will anchor the revamped main public space. The House's terraced brick walls and arched wooden doorways, illuminated by glowing tiki torches in the evening, are being enhanced with more lush landscaping, relaxing water features and a small yoga pavilion.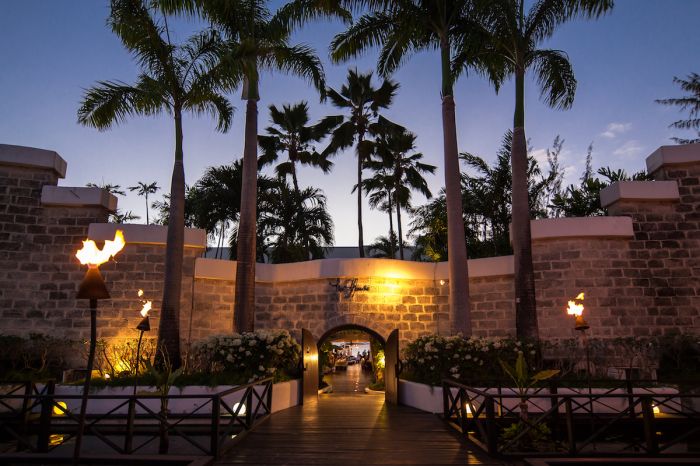 The hotel's justly famous open-air oceanfront living room lounge area is getting a new layout, furnishings, artwork and lighting, retaining its refreshing and elegant palette of sophisticated white fabrics, now enhanced by ocean-inspired accents, including pale walnut and teak wood. The current dining area is undergoing a complete overhaul with new furnishings and a well-designed buffet area hidden behind decorative shoji screens when not in use. New contemporary furniture, wood and stone floors, custom light fixtures and dashes of exciting color complete the upgrades.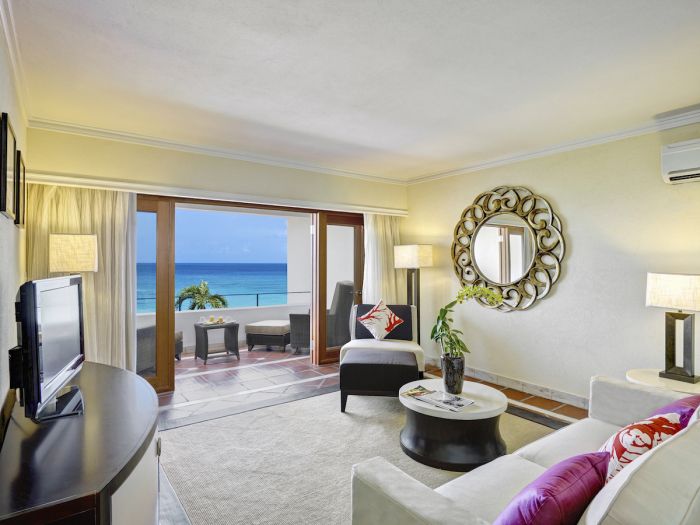 Regarding accommodations, five of the existing one-bedroom ocean-view suites will be converted into 10 ocean-view junior suites, the most popular room category at the resort. The existing guest rooms are being renewed with new furniture, bed runners, throw pillows and area rugs. And the property's existing gym and library are being converted into a spa with two private treatment rooms. Lastly, the existing pool is refurbished with new decking, pool lounges, and umbrellas, along with an infinity edge, as well as a poolside fire pit.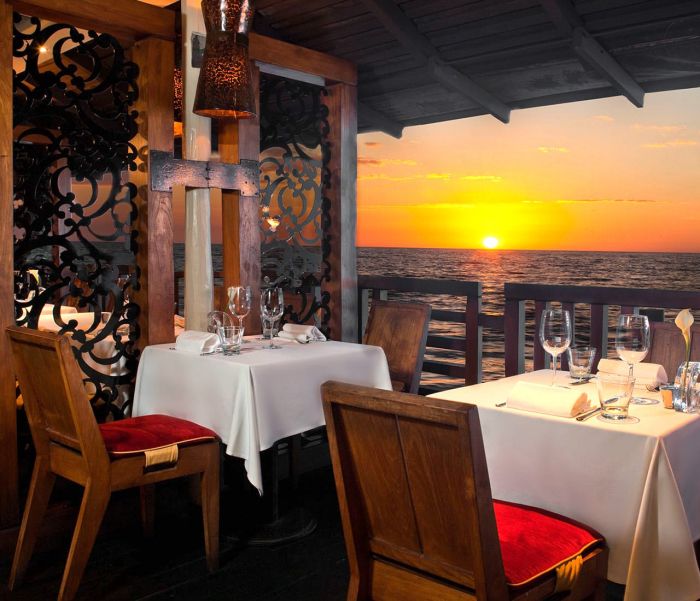 One of The House's main attractions for both guests and visitors is as always its world-class beachfront restaurant, Daphne's. One of the first places we visited on our initial visit to Barbados several years ago, it remains one of our favorite oceanfront eateries of all time. Chef Michael Blasi offers up modern Italian classics making the most of the island's amazing, bountiful seafood. Menu highlights include Homemade Smoked Salmon Salad with Avocado, Goats' Cheese and Orange Zest; and Grilled Lobster with Sweet Garlic Bread Sauce, Sautéed Black Cabbage, Gnocchi Tirolese, Broccolini and Basil.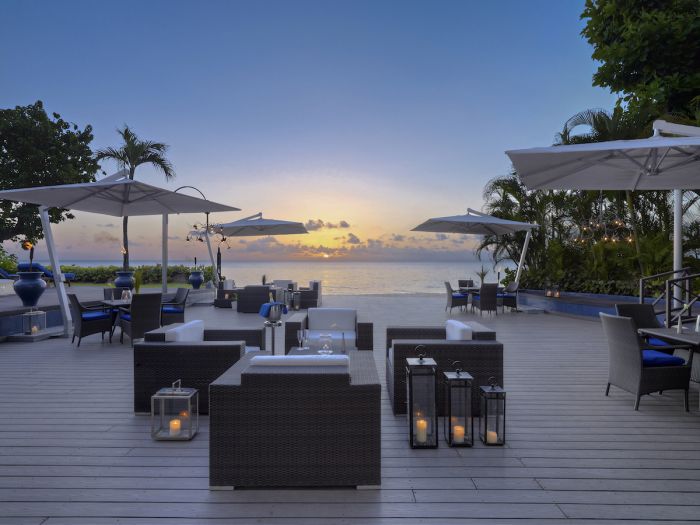 Daphne's bar is also not to be missed, with the most delicious rum cocktails you'll find anywhere. Be sure to sample some Mt. Gay rum, the local island icon. Situated right on the pristine sand, with waves washing gently upon the shore, Daphne's also happens to be one of the most romantic restaurants you'll ever eat in. Add it to your bucket list right now.