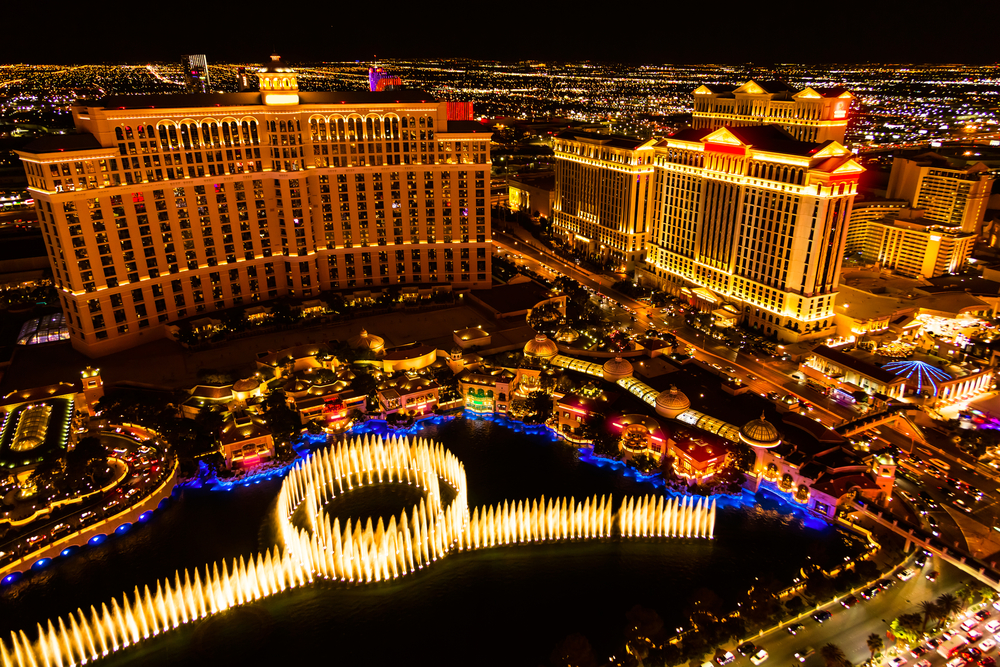 Photo Credit: Shutterstock
From casinos to top-billed performances on the strip, there is no shortage of things to do in Las Vegas. People are drawn to the allure of Sin City where there are plenty of one-of-a-kind and memorable moments that can be had for the luxe traveler. Vegas is a city that caters to the high rollers, and for those true high rollers, here's a list of some of the most expensive Vegas experiences both on and off The Strip.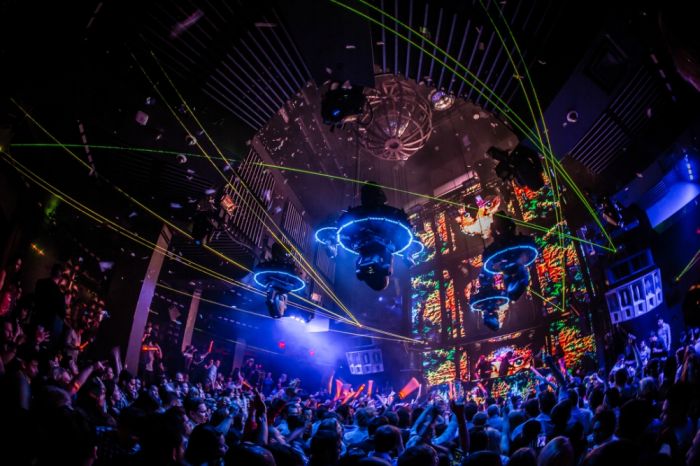 Photo Credit: Seva Kalashnikov
Bottle of Champagne or Rosé - Marquee Nightclub in The Cosmopolitan of Las Vegas
With more than 60,000 square feet of space and a rooftop patio overlooking the lights of Las Vegas, Marquee consistantly books top international house music DJs and headliners. Along with The Boom Box and The Library, discreet VIP hideaways, party-goers can easily splurge on a fun and unforgettable night out. But for those with the most expensive taste, purchase a six-liter bottle of Cuvée Dom Pérignon or Perrier-Jouët Belle Epoque Rosé for $35,000. Guests who opt for this package will enjoy a VIP experience with a dancefloor table as well as a bottle presentation from the Marquee staff.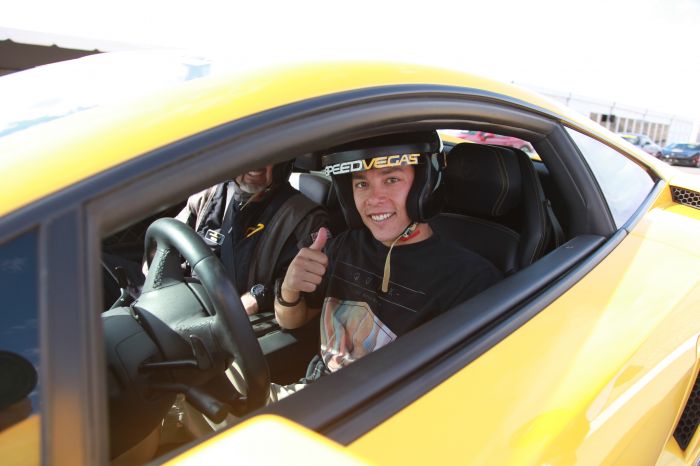 Photo Credit: SPEEDVEGAS
Happy Hour of Power - SPEEDVEGAS
SPEEDVEGAS brings your driving fantasies to life on the longest and most exhilarating driving experience in Las Vegas. Those seeking adrenaline-laden, speed-driven excitement for 60 minutes need to book the Happy Hour of Power, where they can enjoy unlimited laps around the Formula One-inspired track in the car of their dreams. Priced at $12,000, this experience can be shared with up to 12 guests, who will drive their choice from among SPEEDVEGAS' collection of top exotic supercars and American muscle cars, including models by Lamborghini, Ferrari, McLaren, Porsche and Shelby.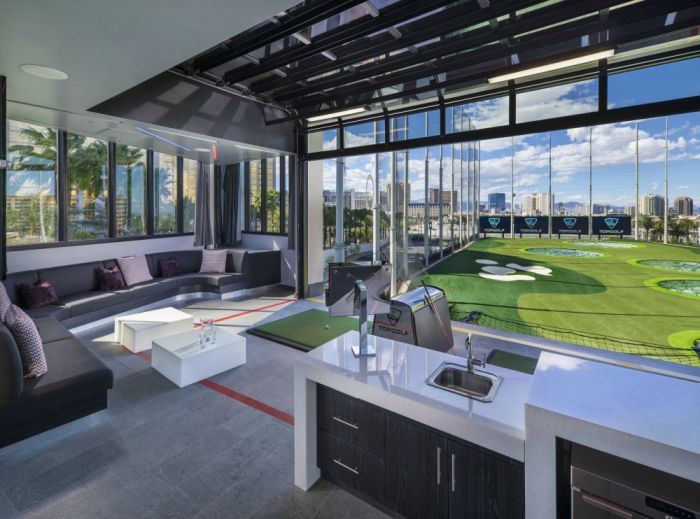 Photo Credit: Michael Baxter, Baxter Imaging LLC
Topgolf Las Vegas - MGM Grand
Topgolf Las Vegas is Topgolf's flagship location at almost double the size of a normal Topgolf, along with pools, bars and the Chairman's Suite. For about $8,000, you and 30 of your nearest and dearest can party and play like rock stars in the Hublot Chairman's Suite for three hours with a dedicated bay host, a premium open bar, a customized menu of bites and shareable items from the culinary team, and unlimited Topgolf play on the two chromed-out hitting bays. The private Chairman's Suite also boasts its own bathroom and air conditioning for those lovely hot Vegas nights.
Photo Credit: Hyde Bellagio
The Red Button - Hyde in the Bellagio
Hyde Bellagio, a club inside of the iconic hotel, offers a waterfront patio for customers to check out the famed fountain show, but for $250,000 you can control all the action. For a cool quarter million, the club provides you with a 30-liter bottle of Ace of Spades and a gold-plated box to your outdoor patio VIP table. Inside the box is a list of songs and a red button, choose a song and press the button to set off 4,700 lights and 1,200 fountains of dancing water.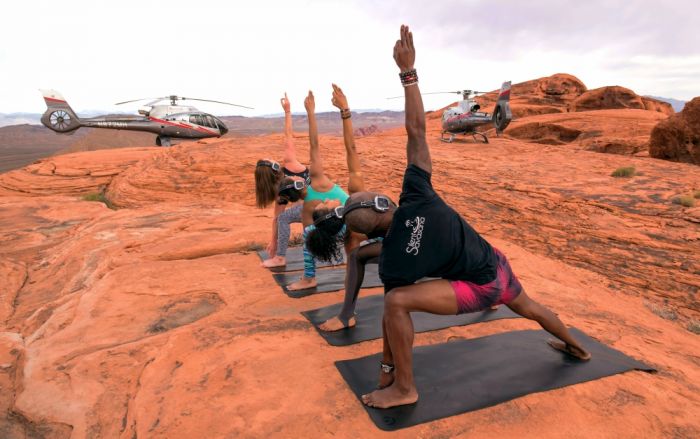 Photo Credit:Maverick Helicopters/Tony Tran Photography
HeliYoga: Limitless - Maverick Helicopters at McCarran International Airport
If you want to fly high and afterwards be grounded, check out HeliYoga: Limitless by Maverick Helicopters. The two-and-a-half-hour luxury experience takes guests on a private helicopter flight from Las Vegas to a remote mesa at Valley of Fire State Park for an intimate Silent Savasana yoga class, only accessible by helicopter. The $3,499 adventure concludes with a champagne toast and breathtaking flight over downtown Las Vegas and the Las Vegas Strip.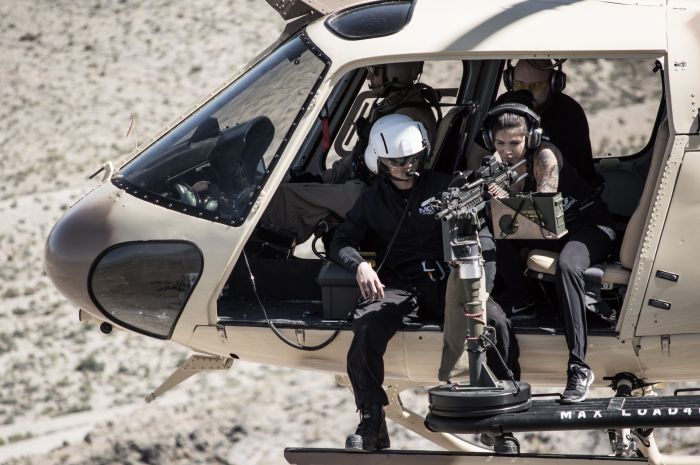 Photo Credit: Machine Gun Helicopters
Door Gunner - Machine Gun Helicopters
Machine Gun Helicopters provides guests with the ultimate shooting experience. They offer the only experience in the world where civilians can shoot a fixed M249 Saw belt-fed machine gun or an M60 belt-fed machine gun from a helicopter. Choose between their morning shoot which departs at 7:30 a.m. or afternoon shoot that departs at 11:30 a.m. with 12 shots available for each shoot. Enjoy an adventure-of-a-lifetime and experience what it's like to be a military door gunner from a Eurocopter AS350 B2 A-Star helicopter, specially modified for aerial shooting. Under the safety and guidance of MGH's Helicopter Range Masters, guests can have the experience of a lifetime with the $2,999 Door Gunner package—combining the excitement of a helicopter ride with the adrenaline rush of shooting a belt-fed machine gun. Executive helicopter transport from the strip is also available at an additional cost.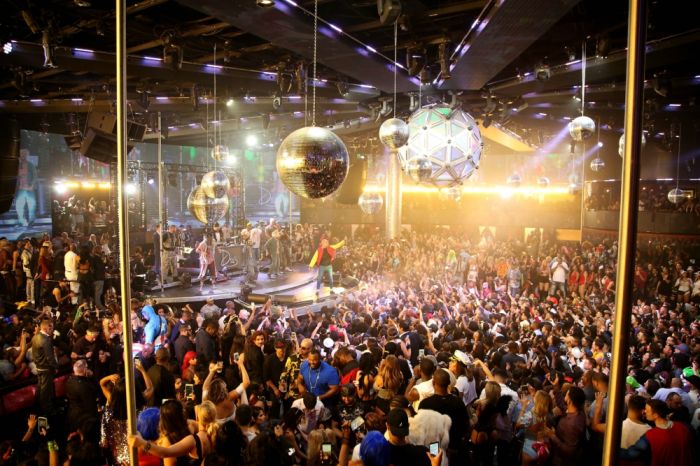 Photo Credit: Drai's Las Vegas
Dom Pérignon Rosé White Gold - Drai's Nightclub in The Cromwell Las Vegas Hotel & Casino
For those wanting to splurge on some Rosé while partying the night away, head over to Drai's and get the Dom Pérignon Rose White Gold (Mathusalem, 6 Liter) 2000, priced at a cool $150,000. With only 35 of these white gold-plated bottles ever produced, this elusive bottle is made for those looking for a once-in-a-lifetime experience. Expect to be presented with an unforgettable, unique bottle presentation experience.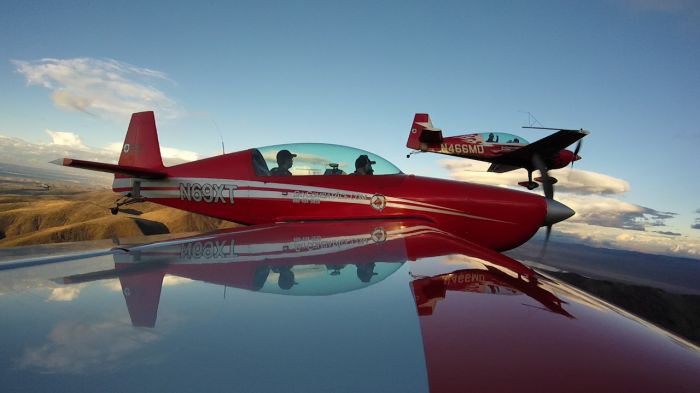 Photo Credit: Sky Combat Ace
Operation Red Flag - Sky Combat Ace
Thrill-seekers looking for an action-packed, high-flying thrill ride can enjoy the adventure-of-a-lifetime at Sky Combat Ace. Suit up for a wild aerobatic flight of non-stop spins, barrel rolls, hammerheads and loops high above Sin City. Guided by an expert aerobatic pilot, guests actually take the controls and live out their very own "Iceman" or "Maverick" fantasies with eight different experiences. For those seeking the ultimate fighter pilot experience, Operation Red Flag ($1999/person) is recommended only for seasoned adrenaline junkies. Break into "Blue Air" and "Red Air" teams for king-of-the-hill style aerial dogfighting. This package includes advanced and basic aerobatics, dogfighting and team dogfighting, low level bombing run, along with you-fly departure and maneuver. Combining world-class aerobatics with air-to-air dog fights 6,000 feet above the Nevada desert, all packages include photos before take-off and video captured by one of four airplane-mounted cameras.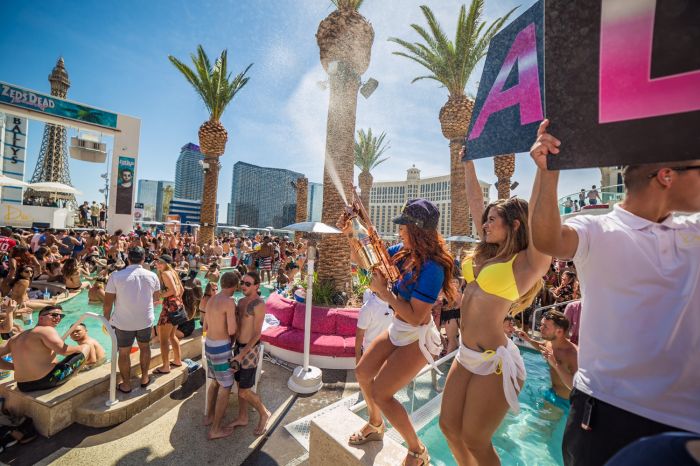 Photo Credit: Tony Tran Photography
Moët Ice Magnum Spray Gun - Drai's Beachclub in The Cromwell Las Vegas Hotel & Casino
For those looking to have some fun in the sun and go luxe during a pool party, Drai's Beachclub offers a Moët Ice Magnum Spray Gun package for $3,000. This package comes with two bottles of Moët Ice Magnum and two gold-plated machine gun-style spray guns.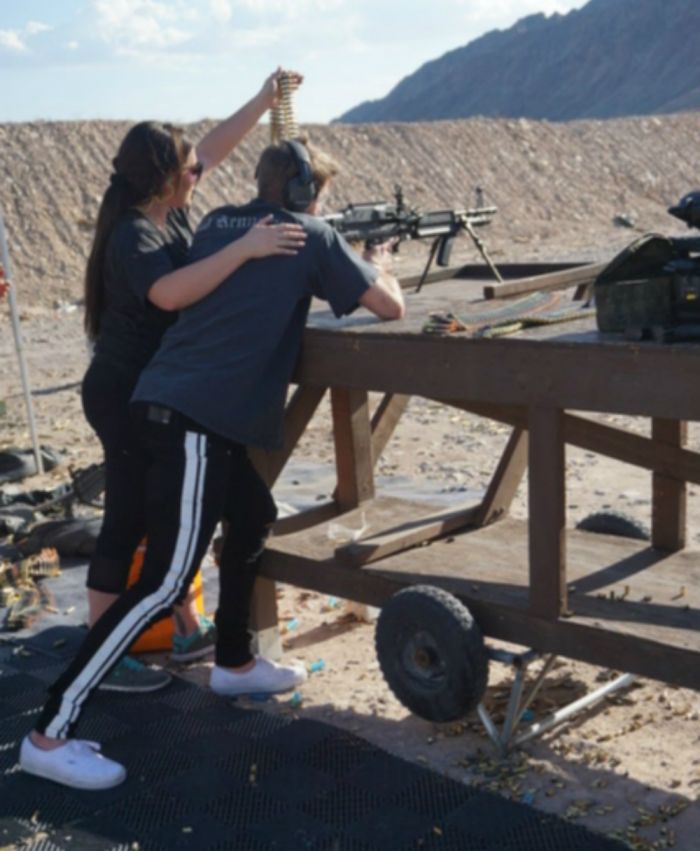 Photo Credit: Neon Public Relations
Outdoor Shoot - Machine Guns Vegas
Conveniently located right off the Strip, Machine Guns Vegas offer free transportation to and from your hotel. Combining the safety and a spectrum of gun selections—full auto, semi-auto, pistols and shotguns—only found in a military training facility, all with a premium Vegas lounge, travel into the heart of the Mojave Desert on one of Machine Guns Vegas' packages. Machine Guns Vegas most luxe indoor package is the Compound ($975), or the Outdoor package ($1,100). You can also add on a car to blow up to any Outdoor package for $3,000. Tannerite and car provided by Machine Guns Vegas.