Photos Credit: Cynthia Dial
Switzerland's Canton of Vaud Has It All: Lakes, Mountains, Wines and Charlie Chaplin
With an arrival timed to Swiss National Day, a holiday that symbolizes the 1291 founding of the Federation around which Switzerland was formed, celebratory fireworks seem to shout: "Welcome to Vaud." Home to such illustrious settings as Lausanne, Vevey and Montreux—all perfectly perched along the shores of Lake Geneva—this is where bonjour is spoken to passing strangers "just because," a three-kiss greeting is standard and everything is considered an opportunity to open a bottle of wine.
As one of Europe's largest lakes, Lac Léman, better known as Lake Geneva, is a significant presence in this region that shares the liquid icon with its across-the-water neighbor, France. When you add lakeside promenades, hillside vineyards, cobblestone town centers and a backdrop of the Alps, the resulting recipe is a magnet for those lured by luxury.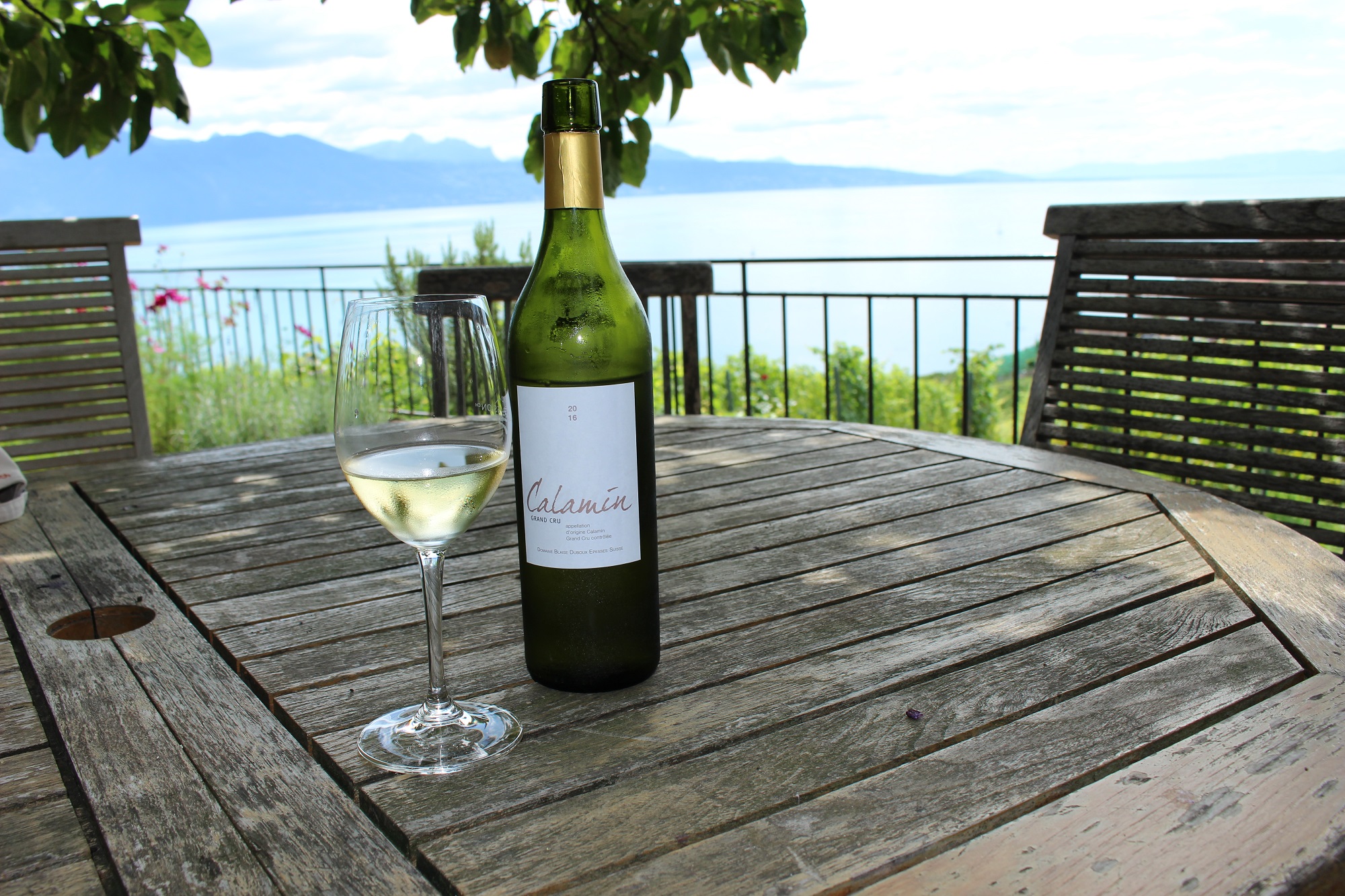 Home to eight five-star hotels and École Hôtelière de Lausanne, the world-renowned Swiss hotel management school, Vaud has established an exclusive standard of hospitality. Add to the mix a total of 95 restaurants selected by the Gault & Millau 2017 guide (totaling 1,338 points) and 12 Michelin-starred restaurants (totaling 17 stars), and the canton is also one of the world's most famous regions for the culinary arts. Among its delicious specialties are cabbage sausage, Gruyere cheese, fresh-from-the-lake perch and Chasseles wine (a velvety smooth dry white variety grown in nearly 70 percent of the region's vineyards).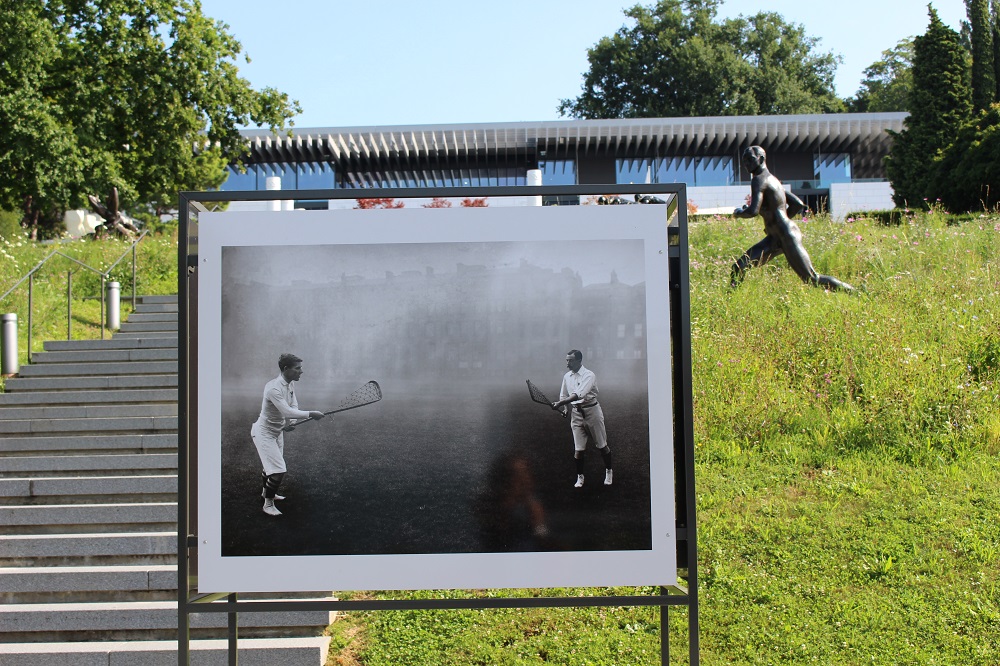 But to best appreciate the canton of Vaud, you need to explore some of its towns. Built on two rivers and three hills, Lausanne is as cosmopolitan as it is transnational. The setting of the International Olympic Committee (IOC), it has 60 sports federations, more than 300 sports clubs and is home to the Olympic Museum. An attraction for 300,000 annual guests, museum highlights include 1,500-plus exhibits, 150 video screens and four restaurants—TOM café on the building's top floor is known for its weekend brunch and lake view.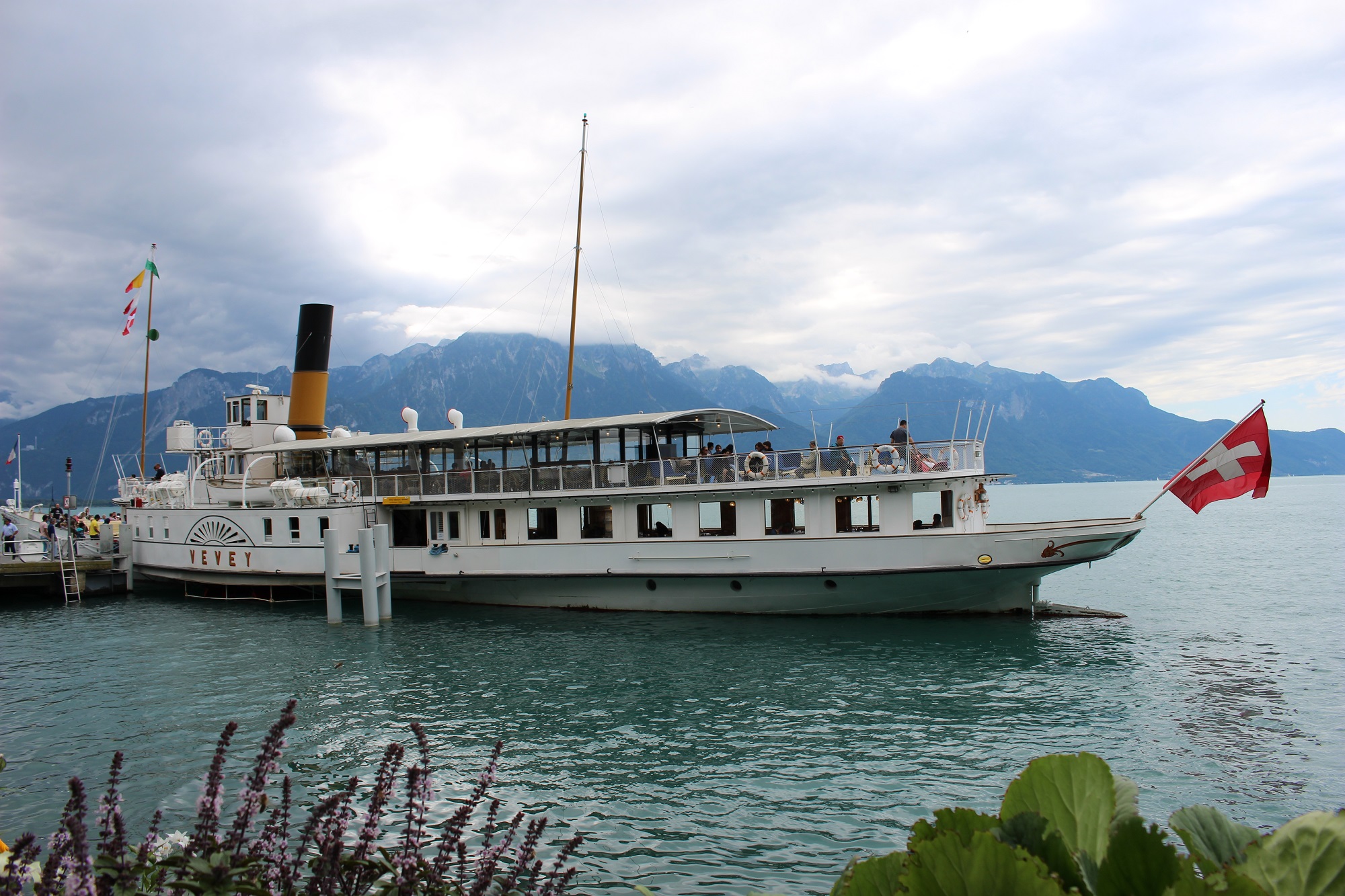 Superlatives define Lausanne. With 17 parks and 280 square feet of green space per resident, Lausanne has been called Europe's Greenest City. As the setting of 50 language schools and the Swiss Federal Institute of Technology, in addition to the hotel management school, it has also been named the Capital of Schools. And running every three minutes along the city's vertical terrain, Lausanne's metro system is the continent's oldest (built in 1877); transporting passengers along hills so steep, the landscape is reputedly responsible for the Lausanne ladies' reputation as having the best legs in Europe.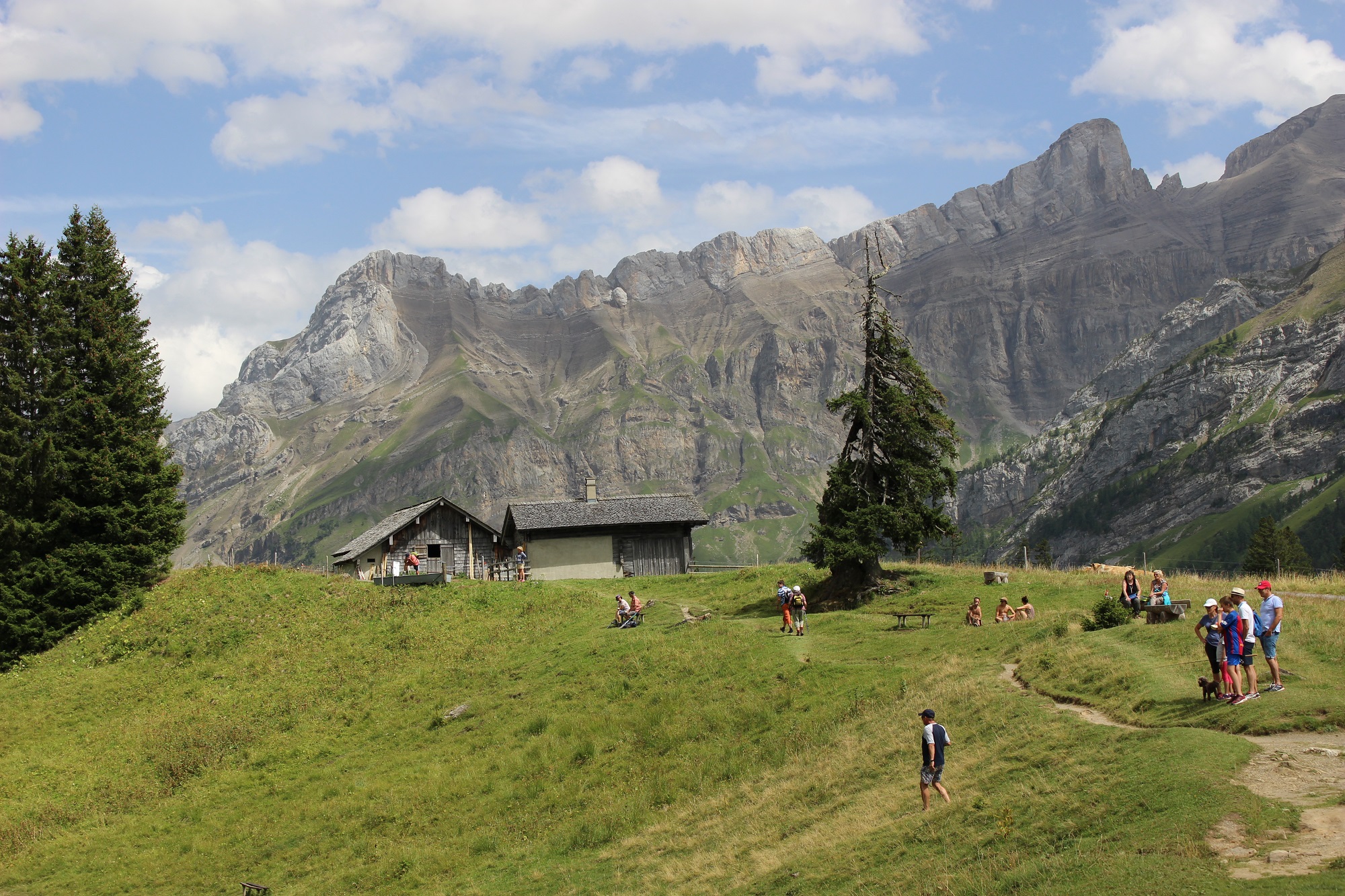 Of Lausanne's three five-star palace hotels—Hotel Lausanne Palace & Spa, Beau-Rivage Palace, and Royal Savoy Lausanne—each is tastefully extravagant. Hotel Lausanne Palace & Spa, established in 1915, is the setting of Côté Jardin, a restaurant recognized with 14 points by Gault & Millau, known for its antipasti offerings and its seats overlooking the city. The Beau-Rivage Palace's premier restaurant, Anne-Sophie Pic, is headed up by the three-star Michelin chef whose name it bears and the hotel grounds are also noted as the spot on which Coco Chanel's dog is buried. Continuing the tasty trend, three-star Michelin designee Marc Haeberlin serves as Royal Savoy Lausanne's Signature Chef and is especially active in the creation of Brasserie du Royal's seasonal menus.
Originally opened in 1909 to accommodate the wealthy on their grand tours, the art nouveaux-style Royal Savoy Lausanne closed 100 years later for a two-year, $100 million renovation. Protected by Swiss Heritage, today's historic building pays homage to the past, but also features comforts of the 21st century, including such amenities as in-room Hermès toiletries, Nespresso machines and its top-of-the-hotel SkyLounge.
Montreux, another Instagram-worthy Lake Geneva town, showcases a flower-lined waterfront walkway, palm trees and the iconic statue of Freddie Mercury (hard rock group Queen's late lead singer and treasured Montreux adoptee). With a philosophical musical core, the town's history includes once-upon-a-time visits from Tchaikovsky who came for inspiration and modern-day concerts that have highlighted such luminaries as Miles Davis, Deep Purple and Prince.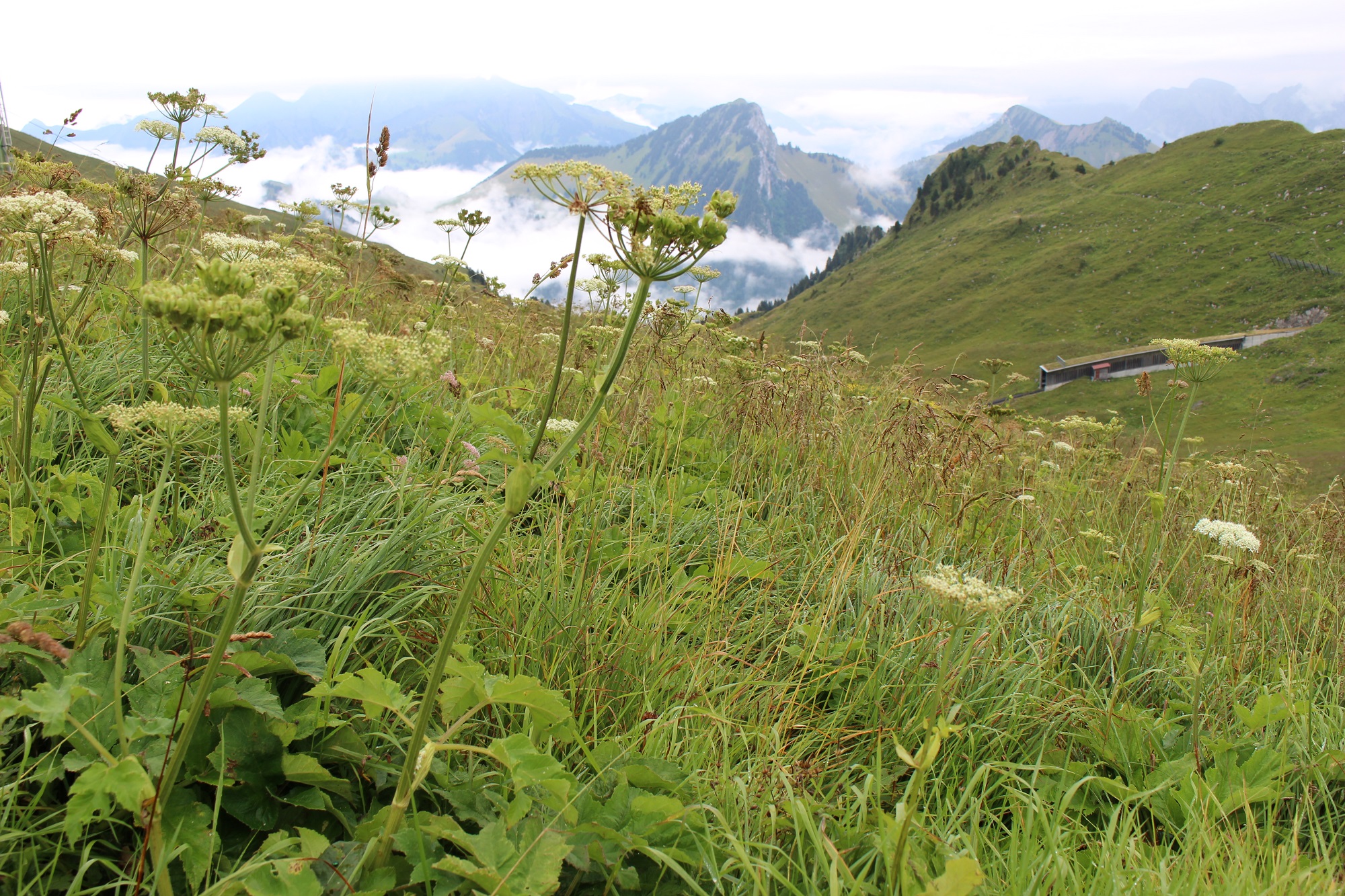 Vevey became home to Charlie Chaplin in 1952. Enticed by its welcoming ways, he moved to the village with an Old Town comprised of narrow walkways and historical monuments at the base of the hills overlooking the lake. With Vevey's lazy lakeside lined with hotels, restaurants and bars, as well as a collection of such distinctive museums as the Alimentarium Food Museum (you'll know its location by the "Fork" that appears in the lake), Läderach's Chocolate Museum and the Swiss Camera Museum, today's appeal is as irresistible as it was to the celebrity comic 65 years ago. Chaplin's World museum is located in Manor de Ban, the Chaplin's family home. Sitting on 10 acres amid 100-year-old trees, it chronicles the actor's career and provides a personal peek into the life of his family of 10.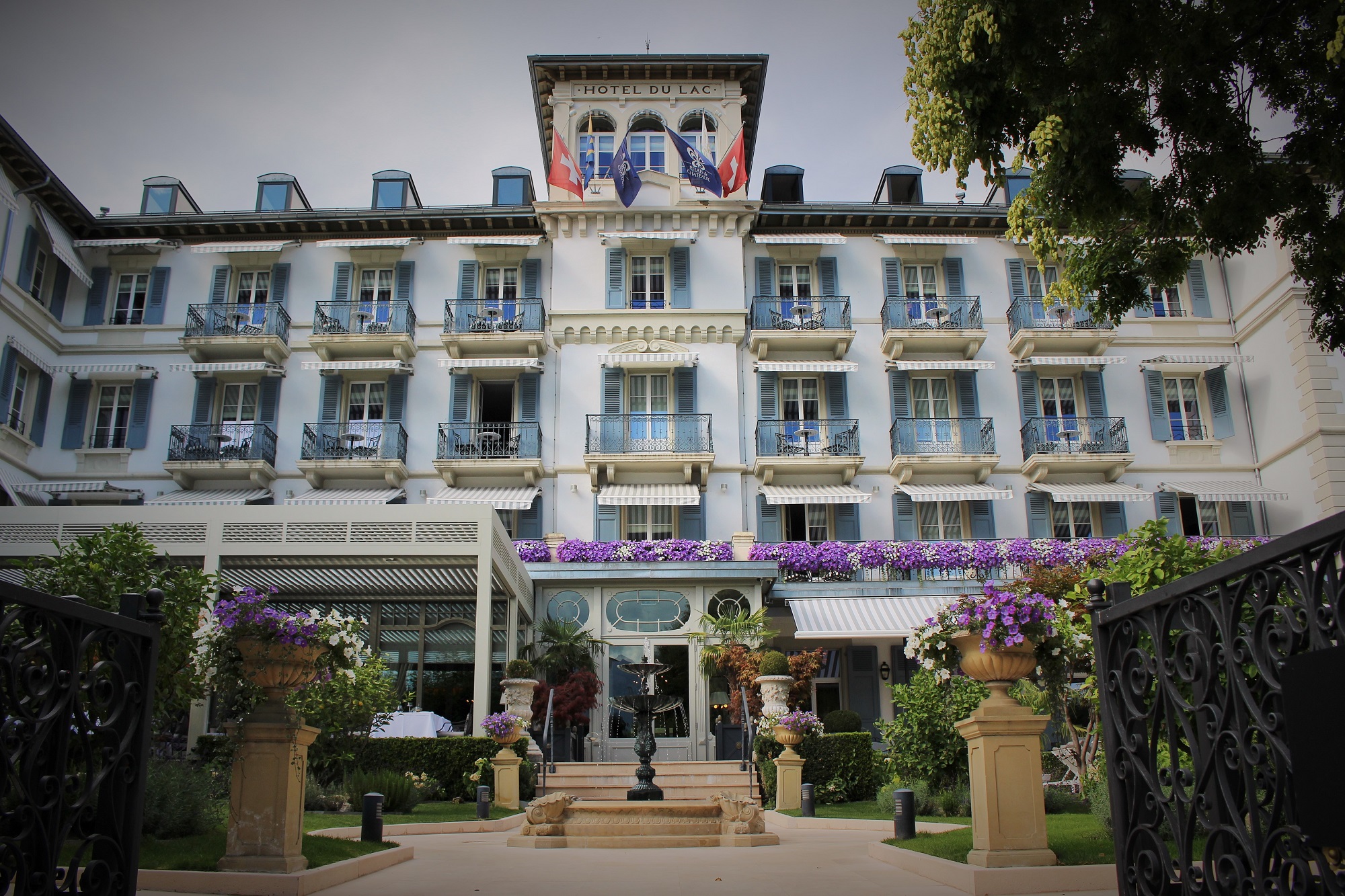 Along Vevey's shores, the Grand Hôtel du Lac presides over the setting like a queen over her court. As the town's "grand" hotel, it serves up such one-of-a-kind guest settings as the Oriental Lounge, open for tea service and inspired by Arabian Nights, an Asian-themed bar, and Les Saisons, the signature restaurant under the tutelage of Executive Chef Thomas Neeser, recognized with 16 Gault & Millau points and one Michelin star.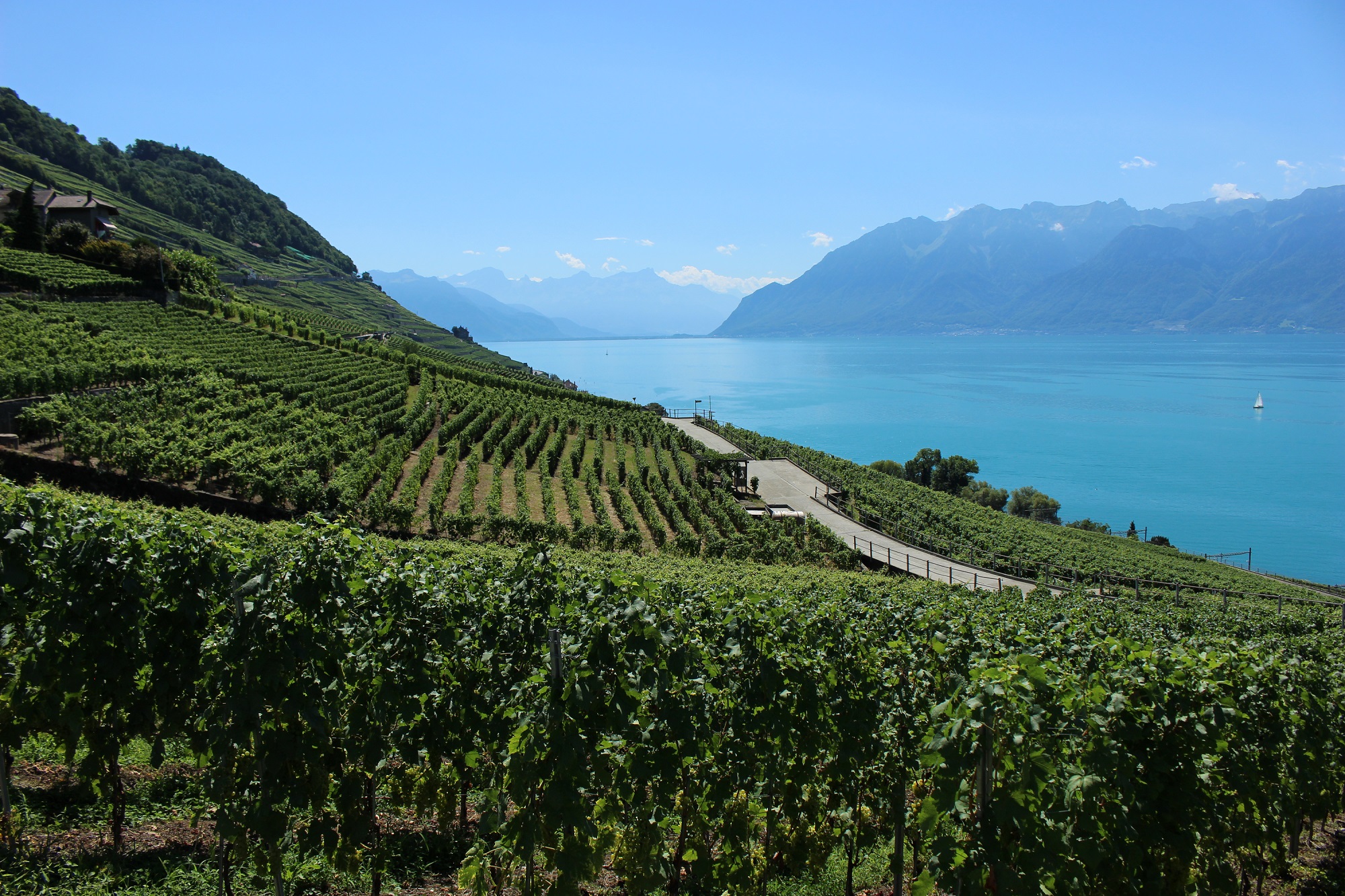 Lavaux's wine region was granted UNESCO World Heritage status in 2007. The steep, narrow, terraced vineyards rising from the lake are supported by stone walls and situated between Lausanne and Montreux. As one of Switzerland's oldest wine making regions, it was originally cultivated by monks in the 12th century. Comprised of 14 preserved wine-growing villages, all offer wine and most offer exceptional eateries as well.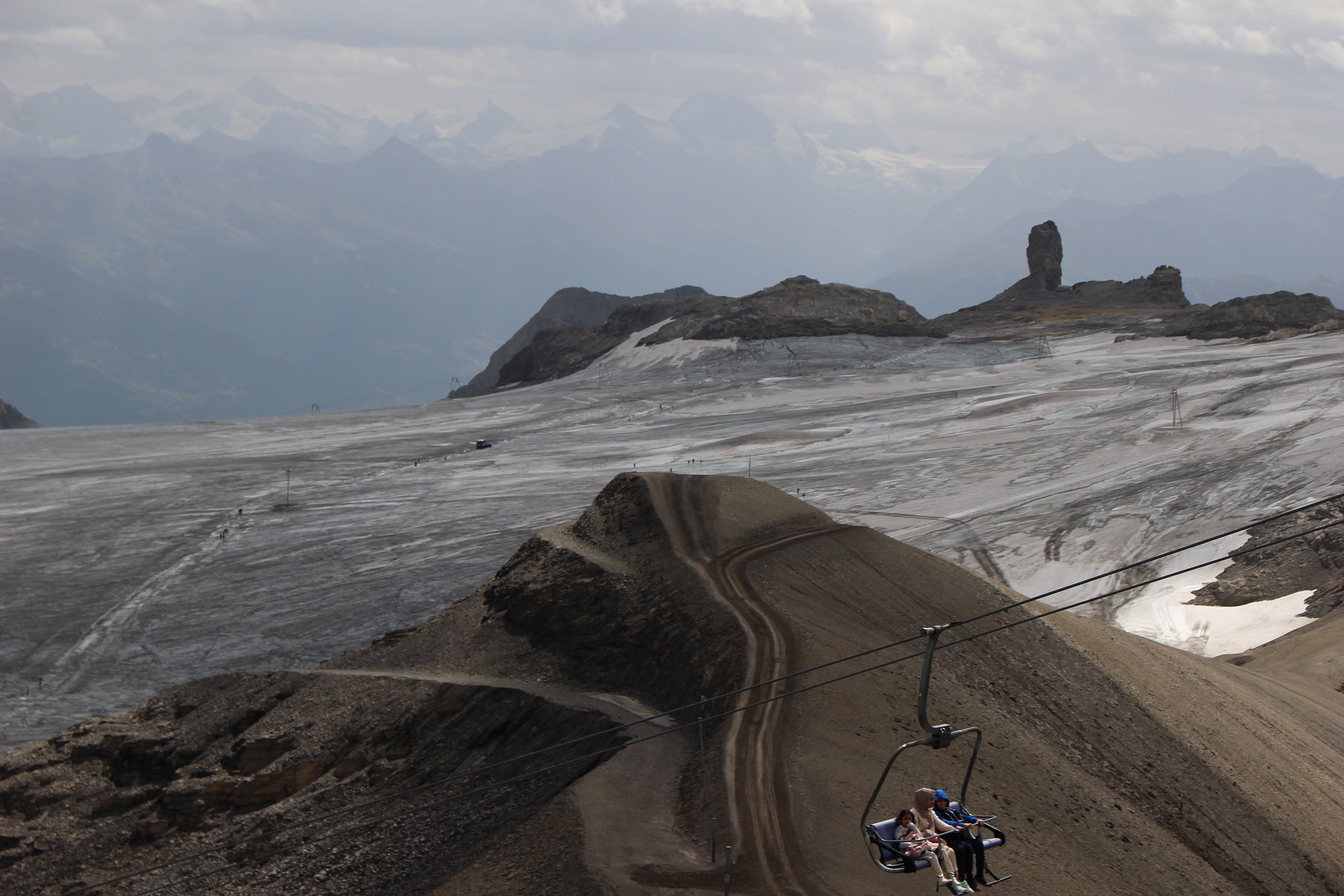 Vaud's mountains are never far from these shoreline towns and are easily connected by the rails with conventional and specialty train travel varying from clog trains and the Swiss Panoramic Train to the Cheese Train and Chocolate Train. Located within the mountains, Les Diablerets (a village and ski resort that lies between Lake Geneva and Gstaad) has Alp-style excitement. After a 15-minute cable car ride to Glacier 3000—so named as it is 3,000 meters (9,900 feet) above sea level—adventure is abundant. At its top is the Peak Walk, the world's first suspension bridge connecting two mountain peaks, the Alpine Coaster, a one-half-plus mile descent, including a loop, 10 curves, six waves, three jumps and two bridges, and Restaurant Botta, known for such Swiss mountain food as raclette and fondue, and complemented by a surrounding view of the Alps.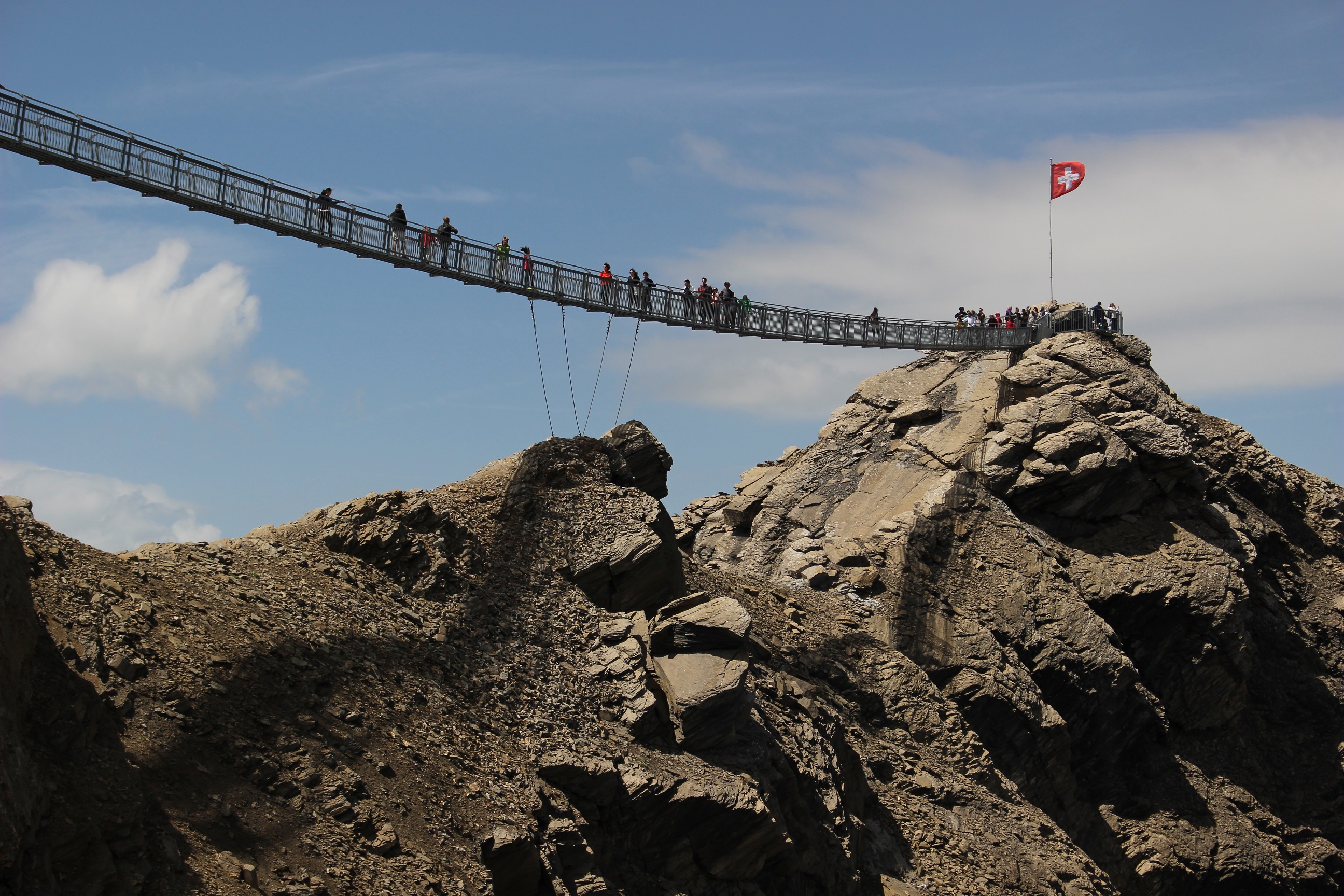 Situated in a mountain valley is the village of Rougemont and its three-year-old Hotel de Rougemont. Though described as a typical chateau, nothing is "typical" about this Alpine boutique hotel and spa. With an addictive quiet atmosphere, the day may begin with a symphony of cow bells serenading guests as the animals transfer from one mountain to another, church bells chiming on the hour, and end as the moon rises between the mountain ridges.
Swiss Alps, Lake Geneva, UNESCO-recognized wine region and eternally charming towns—this is Vaud. It was beloved by such purveyors of perfection as Coco Chanel and her affection for Lausanne, Audrey Hepburn and her ties to Morges and Lord Byron, and his fascination for Montreux's Chillon Castle. However, Vevey resident and cherished son, Charlie Chaplin, says it simply, but best in his letter to a friend: "We love Switzerland more and more each day."