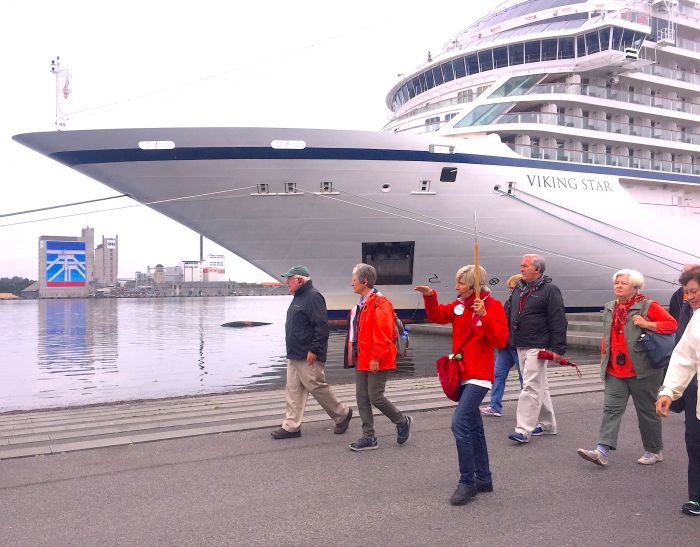 Photos Credit: Michael Reiss
True to its namesake, Viking Cruises' new fleet of ocean vessels—including its first ship, Viking Star—is poised to conquer all on the high seas. How can Viking, a newcomer to ocean cruising (which set sail less than three years ago), be named by Travel + Leisure readers as "World's #1 Best Ocean Cruise Line?"
For starters, Viking's policy of no casino, no children, no "umbrella drinks" and no "nickel and diming" strikes a chord with many travelers. What Viking does offer are midsized ships (930 maximum guests) and all-balcony accommodations. These masterfully designed ships are works of art from bow to stern. Revolutionary to ocean cruising is the inclusion of complimentary Wi-fi available to all guests throughout the ship, a true perk in this digital age.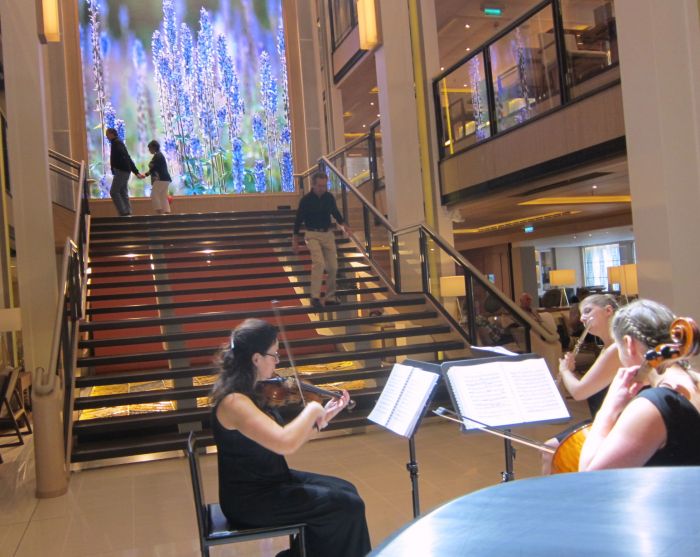 While similar sized vessels have more staterooms, Viking offers serene public spaces that are designed for quiet contemplation, intimate conversation, and comfortable gathering for meals, tea and lectures, including musical, artistic and theatrical interludes. The sense of understated luxury subtly surrounds and seduces you.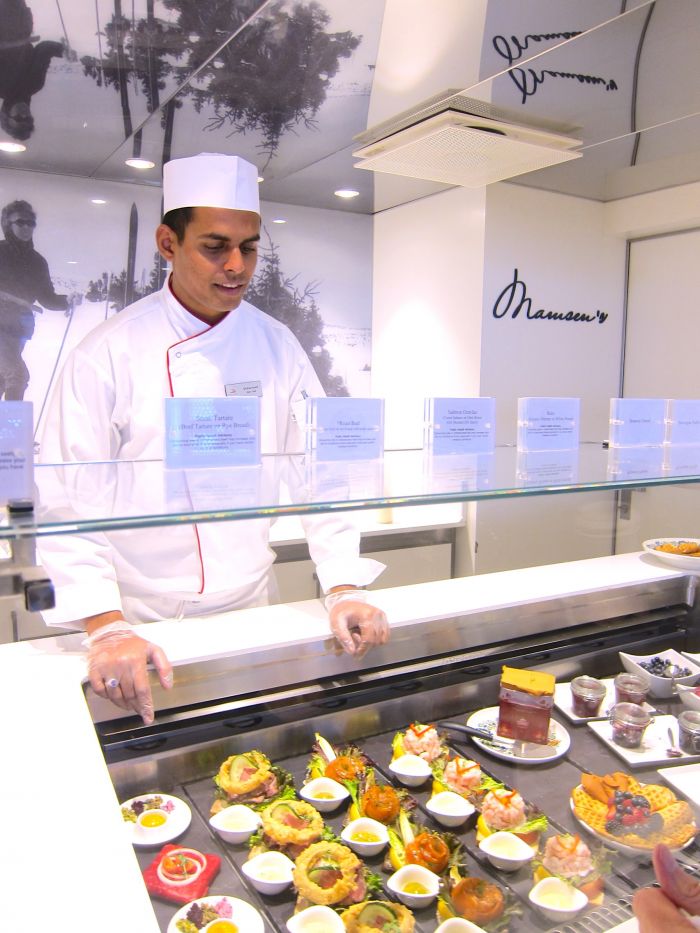 Each aspect of Viking Star's ship design and décor is thoughtfully and harmoniously executed to impart a sense of place—in this case, Scandinavia. From architectural elements like the Winter Garden tree-like columns and ceiling made of local wood, to the use of indigenous materials, like juniper and slate, calibrated to a soothing muted color scheme. You'll also see bold Nordic fabric patterns, streamlined furniture, a "Viking Heritage Exhibit," eclectic art and the use of thoughtfully-recessed, indirect lighting throughout the ship.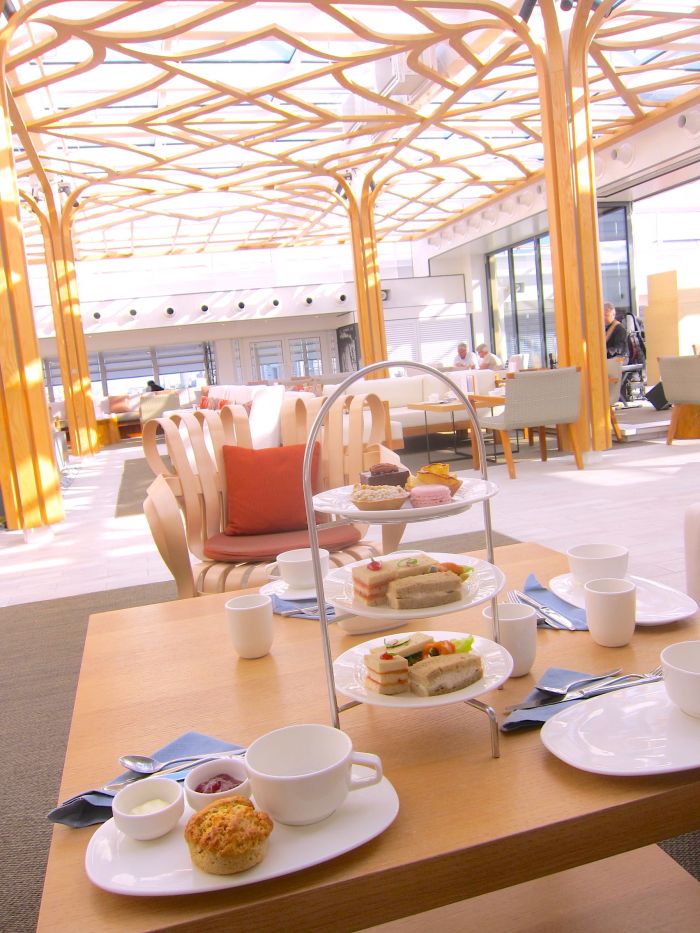 On the Viking ships it is the details that surprise around every corner, from public restrooms with the subtle sounds of birds and waves, and heated floors in every stateroom, to unexpected moments like an unscheduled, spontaneous aria or dance performance. In fact, the Viking ships are designed to surprise and delight even the most experienced traveler.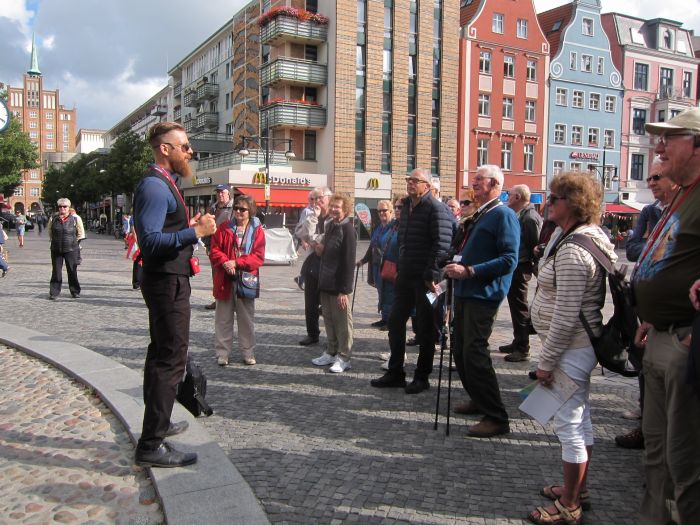 Food and beverage choices in the restaurant and World Cafe include regional specialties, local delights and international offerings that include a seafood and sushi bar and wood oven pizza. Luxury items including caviar, lobster, foie gras, fresh local fish, all manner of steaks, and some of the most authentic artisan bread and gelato.
Wine and beer are included during meal service with a reasonably priced upgrade package available for the connoisseur. Specialty dining is offered at Manfredi's Italian Restaurant and The Chef's Table. While the menu remains the same at the Italian eatery, Manfredi's, The Chef's Table changes every three days and offers a rotation of fine dining, five-course food and wine pairing menu with distinctive themes. Each menu includes a background explanation to clarify the theme, and each dish and wine pairing is expertly presented by an informed server and sommelier who desires to enhance this total wining and dining experience.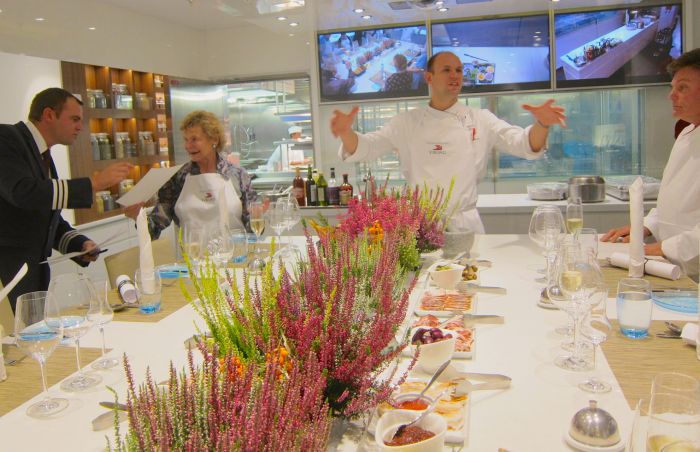 Themes from the Chef's Table include: "Venice Carnival," "Sweet and Salty," "Earling's Scandinavian Bistro," "A Gastronomic Journey Through Time," and "Asian Panorama." These gourmet adventures are a unique Viking offering. Of course, Tea Time with specialty teas in the glass-enclosed Winter Garden—with a string trio, piano, or guitar virtuoso performance—cannot be missed.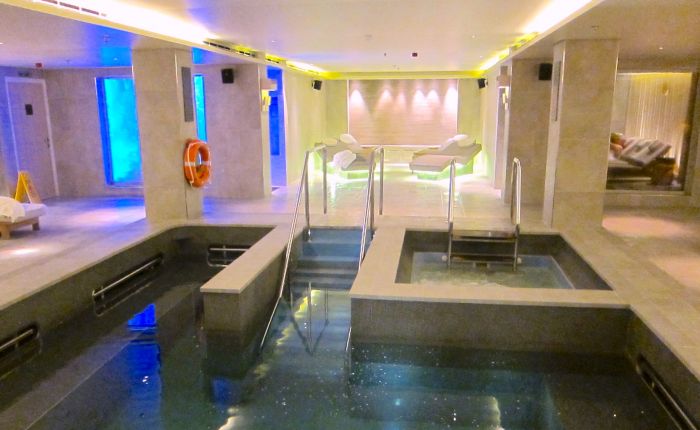 The Liv Nordic Spa and Wellness Center is arguably one of the finest at sea. Taking its inspiration from the Scandinavian spa tradition, all manner of hot and cold water experiences—including a snow room—are on offer to every guest without a booked treatment. At the spa, the range of experiences is irresistible. You can indulge in a therapeutic Swedish deep tissue massage, expertly delivered by trained professionals, or participate in an evening "Nordic Spa Ritual" led by knowledgeable staff, who will explain and guide you through a typical Scandinavian Spa experience complete with meditation, whole body scrub exfoliation, sauna, snow room, and relaxing foot massage to revitalize mind, body and spirit.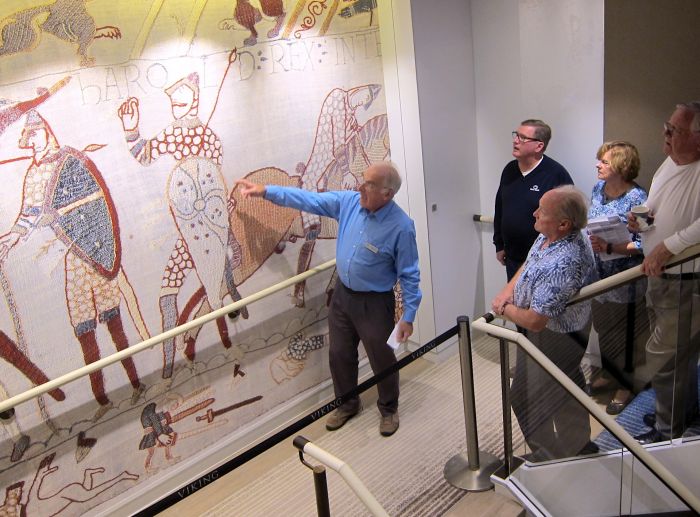 Viking's enrichment program includes a lecture series, round table discussions and individual chats delivered by world-class experts. On our trip, an Oxford professor elucidated the fascinating Viking history and contributions of its people. There were also informative port talks about each city, pointing out important historical and cultural facts about the places we were to visit. Additional programs and vignettes designed to highlight the cruising itinerary were all available through their state-of-the-art TV system. A BBC special on the Russian ballet added invaluable understanding and appreciation to our evening at the ballet in St. Petersburg.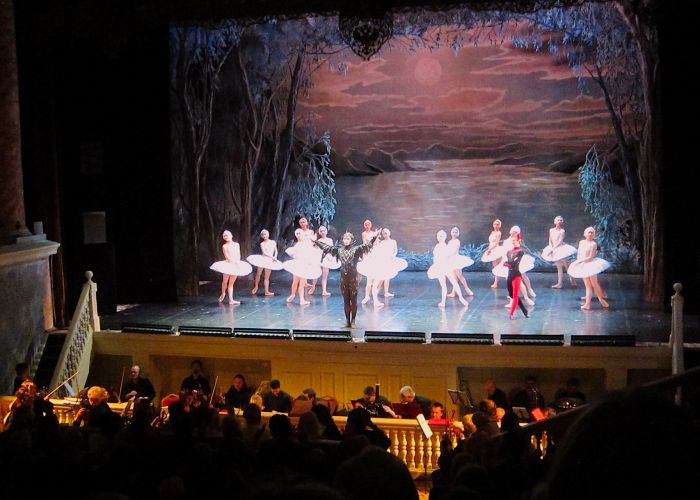 Entertainment included Broadway-style musical and dance performances, as well as intimate cabaret-style acts in the ship's lounge. Every night you could "dance the night away" to Latin, pop, disco or jazz music with an engaging seven-member band ensemble, including two vocalists. Live solo guitar, piano and classical trio performances were liberally scheduled each day, evening and tea time for your listening pleasure. Rather than one designated library space, a thoughtful selection of books was carefully placed in many public areas around the ship to encourage and enhance your cruising experience.
The amenities on board Viking seem endless, but one thing is always evident, and that is the dedicated staff. The staff are carefully chosen individuals who have a passion for hospitality and deliver service with a smile. There is always someone at the ready to assist you, and they do so quietly, unobtrusively and effectively. They seem to know when to chat and when to leave you at peace. They are some of the finest we've experienced at sea.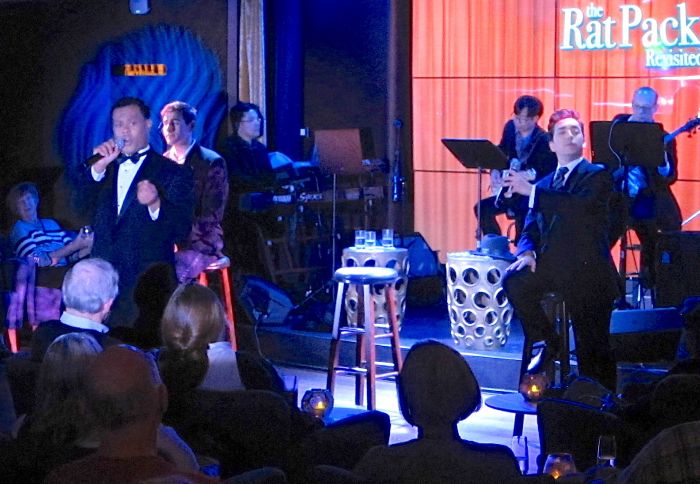 While the Viking Star ship itself is a luxurious, relaxing oasis at sea, it is intended as the vehicle to take you to destinations far and wide. An added benefit of cruising with Viking is the complimentary shore excursion included at every port. These included excursions are typically a panoramic overview by bus or a walking tour, led by an expert local guide.
In addition, Viking offers a full range of excursions and experiences to inform and enhance your sense of place. We took the "Kitchen Table" tour, which included a market visit with the Executive Chef, who enriched our meanderings with tastes and purchases of local products. That same evening we assembled at his shipboard kitchen table where we toasted with champagne, nibbled on our earlier purchases and helped prepare a gourmet feast that was paired with wines to compliment the fare. We left with soiled aprons, full bellies, and a new appreciation for the culinary art that is behind every meal served.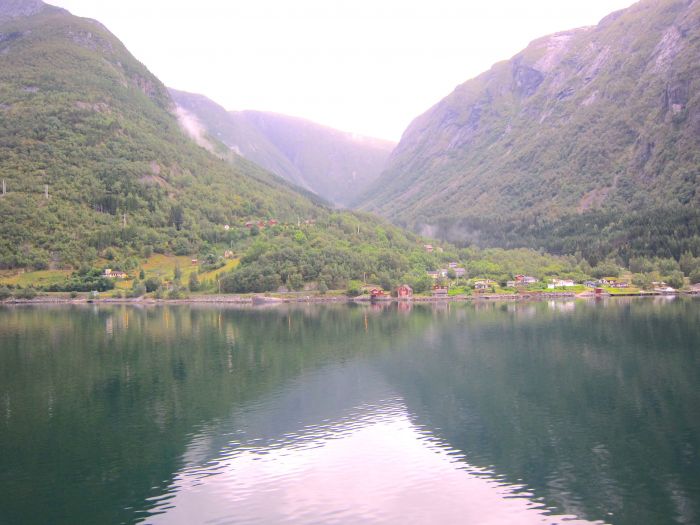 On Viking Star, fourteen days flew by, as we packed up a treasure trove of memories and prepared for our departure. From the comments and smiles observed, passengers seemed as impressed as we were with the overall quality of the ship. It is no small victory that this fleet of only three vessels has risen to the top of customer ratings as the "best in class" of ocean cruising. With more ships and itineraries in the offering, who can tell what future accolades lie ahead for this formidable Viking line. As the competition continues, we lucky travelers are the real winners.