Kicka Witte
If you're craving an extraordinary trip that will not only stimulate the senses, but also soothe the soul, there's no better escape than picturesque Kauai.
Known as the Garden Island, Kauai boasts lush, gorgeous greenery at every turn, breathtaking white-sand beaches (Kauai is home to more beaches per square mile than any other island in Hawaii) and a handful of the world's most spectacular natural wonders, including Waimea Canyo, Fern Grotto, 'Opaeka'a Falls and the famed Napali Coast. It's no wonder that countless popular movies including South Pacific, Jurassic Park, Raiders of the Lost Ark, Pirates of the Caribbean and Jurassic World were all filmed here.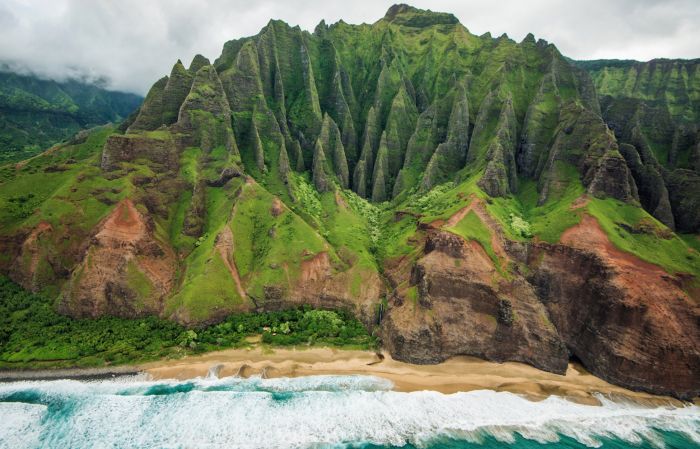 Kicka Witte
Only 3% of the island is developed for commercial and residential use, which means there's plenty of awe-inspiring scenery and invigorating excursions to enjoy, no matter your comfort level with the great outdoors.
With surroundings this stunning, Kauai begs you to embrace Mother Nature, and brilliantly offers an abundance of activities to push your limits and gently bring to mind a deeper, more meaningful take on the word luxury: inner peace.
Below are a handful of unique experiences not to be missed in Kauai.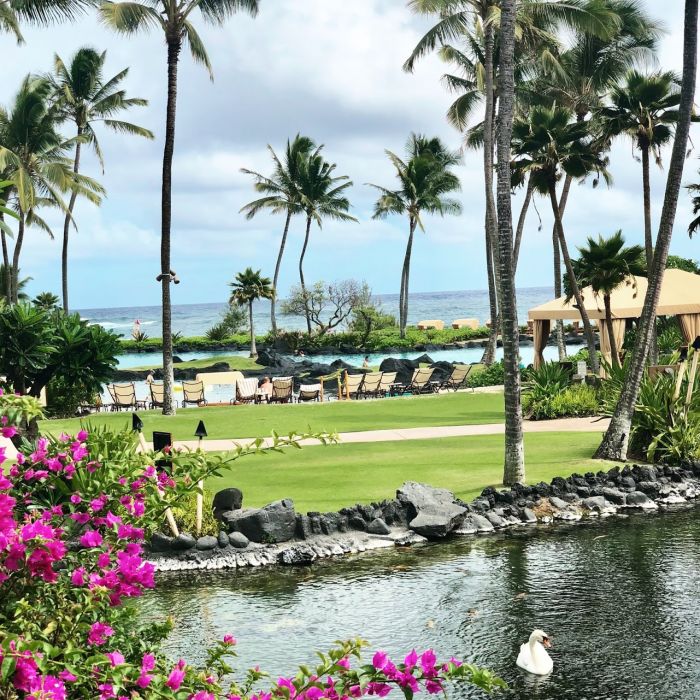 Jennifer Chan
The Grand Hyatt Kauai
Built into a hillside overlooking the majestic Keoneloa Bay, the luxurious property stretches across 50 oceanfront acres and truly has something for everyone. The 604 guest rooms are comfortably appointed, while the property's lavish Presidential, deluxe, ocean or garden suites certainly do not disappoint for those accustomed to more indulgent accommodations.
The top-rated Anara Spa is a magical sanctuary for those seeking refuge from the real world and offers relaxing Kauai-inspired treatments and endless amenities: freshen up post-treatment in a private open-air lava rock shower, unwind in the tranquil lokahi garden area or swim in peace in the 25-yard lap pool. For even more aquatic fun, take your pick from dipping into the hotel's tempting saltwater lagoon, meandering lazy river or action-packed pool (complete with water volleyball net and basketball goal.) Better yet, plunge down their 150-foot water slide to kick off your vacation with a magnificent splash.
The resort hotel's open-air walkways, Hawaiian cultural activities, on-site shopping and delicious restaurants (Tidepools offers spectacular views and decadent seafood cuisine, while Stevenson's Library has arguably the best sushi on the island), will entice you to extend your island getaway just a little while longer.
Kauai ATV Waterfall Tour
For an out-of-body experience unlike any other, strap into a four-hour all-terrain vehicle waterfall tour offered by Kauai ATV. The muddy excursion will transport you through historic plantation lands via off-road trails, lush landscapes and dirt roads, only to uncover historical sites, hidden treasures and a renewed sense of self when vanity (and cleanliness) go out the (open-air) door! If the weather is in your favor, you'll be able to momentarily take a break from land and swim among the waterfalls to embrace the majesty of Kauai in a truly unconventional way.
Just Live Zipline Tours
Push your body and your mind to its limits with a sky-high zip lining experience that's certainly not for the faint of heart. Feel the rush of adrenaline as you propel your body to new heights among the island's idyllic treetops while traversing across rickety wooden canopy bridges to take in awe-inspiring aerial views. It's a game of mind over matter, as the tour proves to be physically and visually challenging--so long as you don't look down! The undeniable sense of relief as your feet finally hit the ground after the last run is truly unforgettable and wildly rejuvenating for both the spirit and the soul.
Kauai Sea Tours: Napali Catamaran Snorkel Tour
There's simply no better way to experience the Napali Coast than a half-day snorkel tour complete with endless ocean waves and spectacular sea creature sightings (spinner dolphins, sea turtles and more!) along the way. Gazing into the miles and miles of expansive ocean water ahead will undoubtedly awaken your inner sense of calm, and the mesmerizing views of the unspoiled 3,000-plus-foot sea cliffs of the grandiose Napali Coast are positively spine-tingling. Whether you're snorkeling in the great depths of the sea, or simply sitting back and enjoying the ride, this excursion proves to be both exciting and serene for any traveler.
Decadent Dining at Local Kauai Restaurants
Finally, no vacation is complete without a few fantastic meals on the island. Not to be missed are the rare and extraordinarily delicious and rare Kauai oysters, exclusive to Merriman's Fish House at The Shops at Kukui'ula. Paired with a zesty Korean cocktail sauce, these tasty morsels were magnificent at first slurp. Another standout dining experience was the elegant yet warm ambiance at Gaylord's on Kilohana Plantation. The fresh fish entree was succulent and savory, while the classic banana coconut cream pie made for the perfect tropical touch to end a memorable meal at the historical dining venue.
ATV Kauai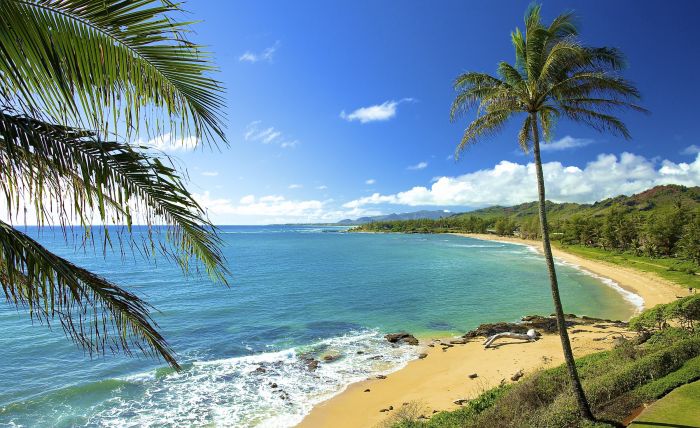 Kicka Witte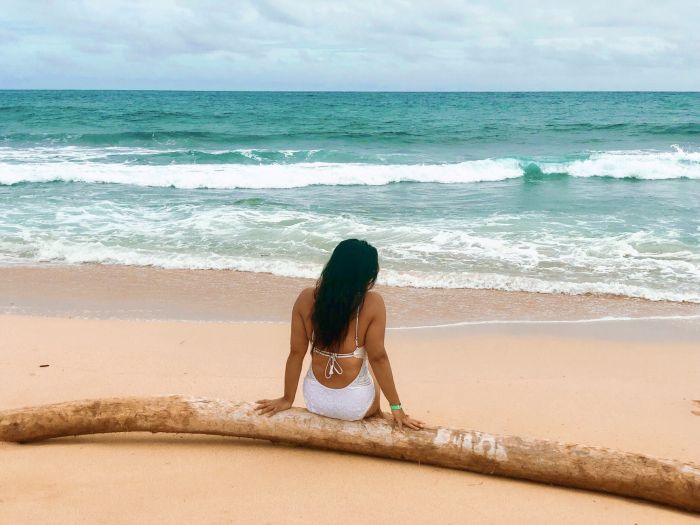 Kai Oliver-Kurtin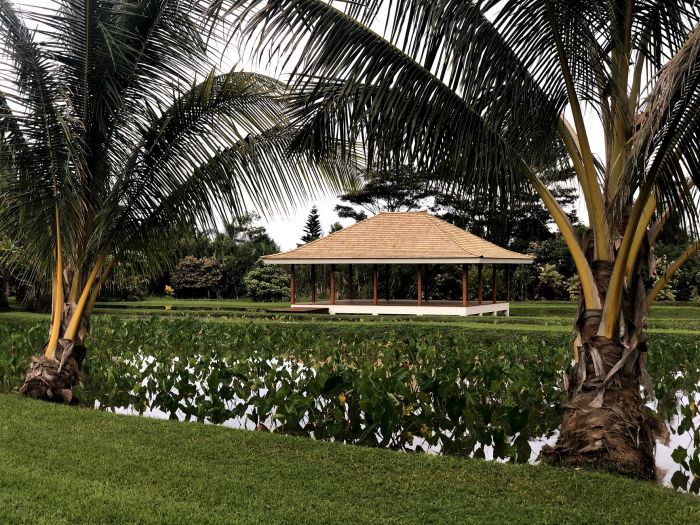 Jennifer Chan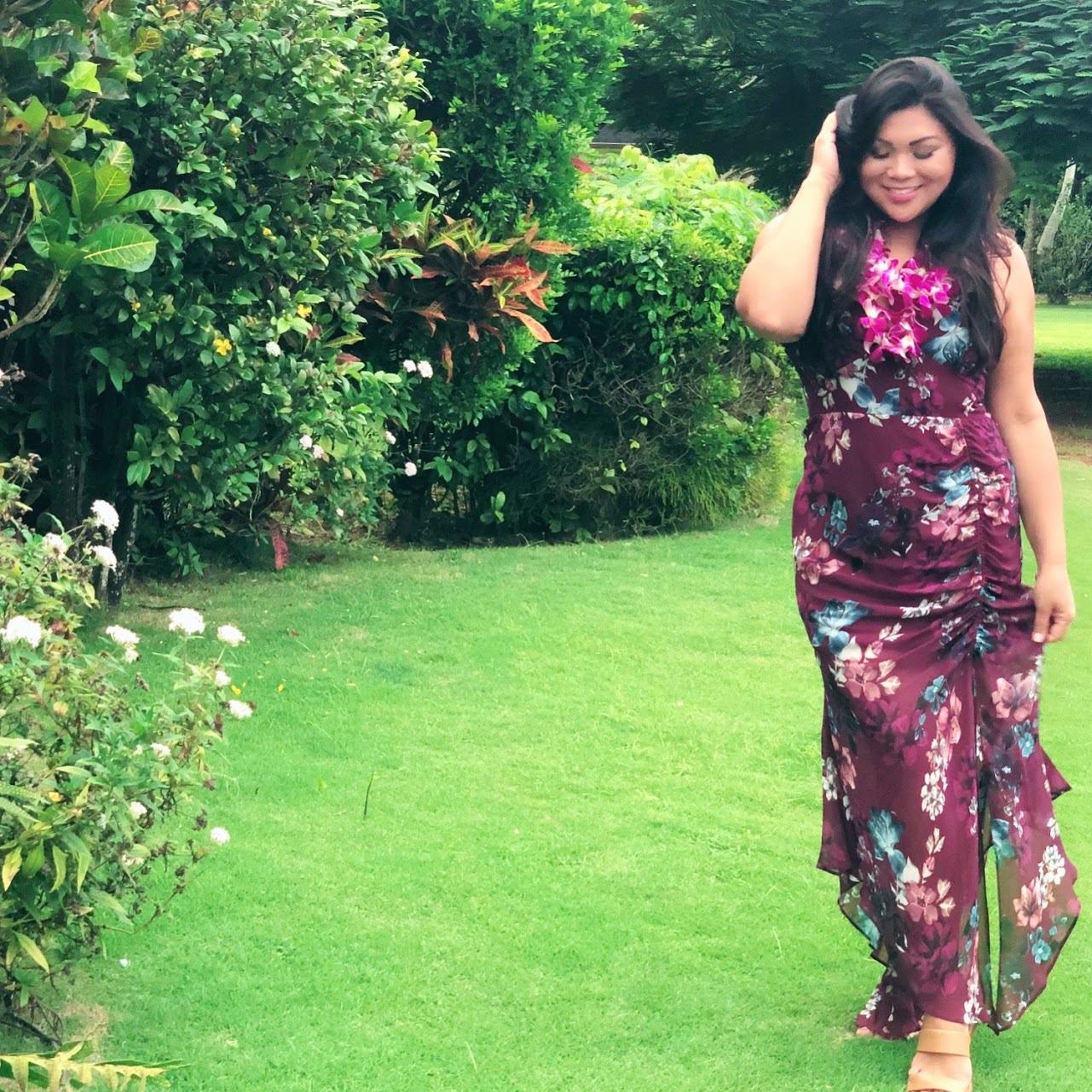 Jill Schildhouse