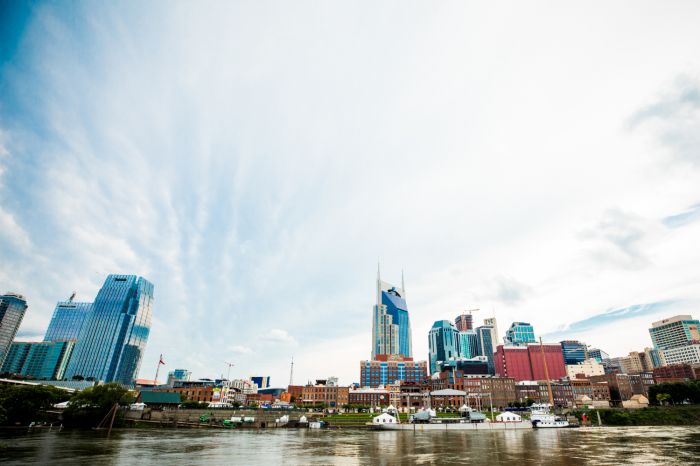 (credit: Courtesy of Nashville Convention & Visitors Corporation)
From its attractions, country music origins, nightlife scene and live music all around the city, Nashville is a great city to plan a short three-day weekend. Tennessee's capital earned its name as Music City from WSM-AM announcer David Cobb in 1950 and has stuck due to being the home of the Grand Ole Opry, the Country Music Hall of Fame, and many major record labels. From looking to rock the night away on Broadway at one of their famous honky tonks, going to a concert at the Grand Ole Opry, getting tickets to their NHL or NFL team, or staying at one of the cities eight luxury hotels, Nashville has something for everyone.
The best way to experience all of what this city has to offer is to take advantage of the Total Access Pass from Visit Music City ($75) which provides guests the opportunity to experience all the best of Nashville with their total access attraction pass. This pass allows visitors to put together a unique experience with free admission to local attractions and discounts at bars, restaurants and more. Please see full details here.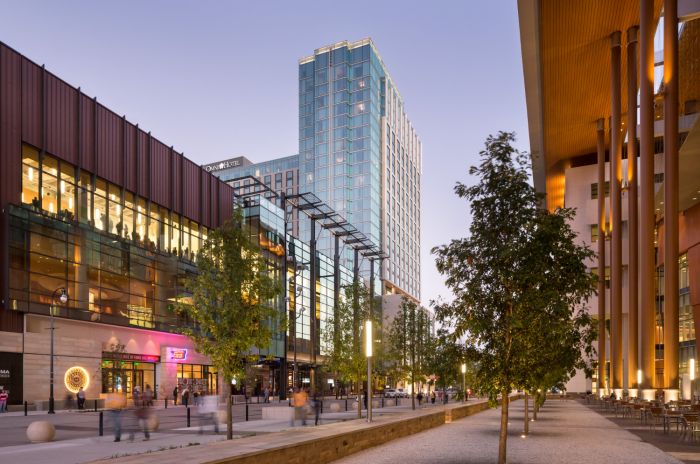 (credit: Omni Nashville Hotel)
When it comes to planning your stay, one hotel that leads in terms of luxury in downtown is the Omni Nashville Hotel. Located just two blocks from Broadway, the hotel is seamlessly connected on three levels to the Country Music Hall of Fame and Museum, Music City Center and Bridgestone Center. With a prime location in downtown, the hotel features 746 luxurious guest rooms and 54 well-appointed suites, along with a rooftop swimming pool and full-service 5,500-square-foot Mokara Spa. Grab a coffee at Bongo Java Coffee Shop or a great cut at Bob's Steak & Chop House or spend a wonderful evening at their signature Southern restaurant, Kitchen Notes.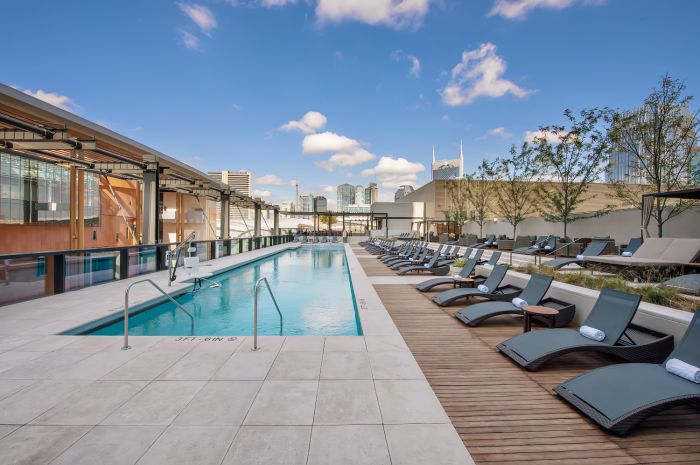 (credit: Omni Nashville Hotel)
On their rooftop lounge deck, enjoy cabanas and stunning views of downtown Nashville where guests can order anything from Blackened Fish Tacos to a Maple Smoked Bacon BLT. Along with one couple's treatment room and seven individual treatment rooms at Mokara Spa, relax and rejuvenate with one of their body treatments or salon services.
Connected to the Omni is the Country Music Hall of Fame Museum, the home of America's music. Known as the Smithsonian of country music as visitors are immersed into the history, sound and culture of country music through artifacts and music from the industry legends, it also houses a 776-seat CMA Theater and the Taylor Swift Education Center.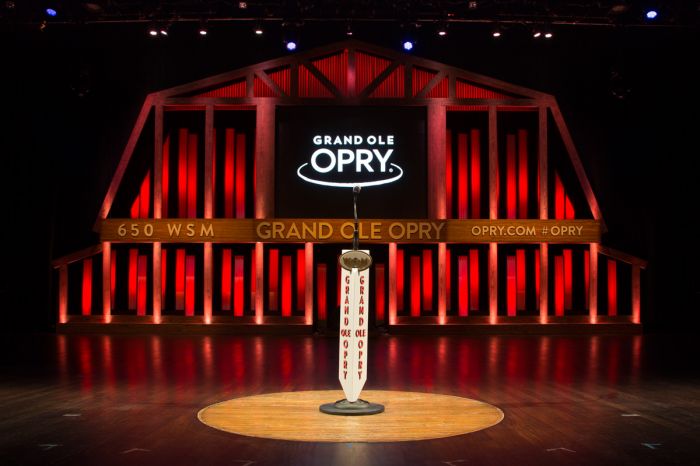 (credit: Courtesy of Nashville Convention & Visitors Corporation)
Founded in 1925, the Grand Ole Opry has been a staple of Music City. The weekly country music stage concert since its origin as a one-hour radio 'barn dance' on WSM, has been dedicated to honoring country music and its history. Country legends such as Johnny Cash, Willie Nelson and Patsy Cline sang on the Opry's Stage while it has also more recently hosted such contemporary stars as Carrie Underwood, Rascal Flatts, Garth Brooks and more. The Opry also offers three backstage tours (daytime, post-show and VIP) where guests can get an intimate look at the people, places, and stories behind the show that made country music famous.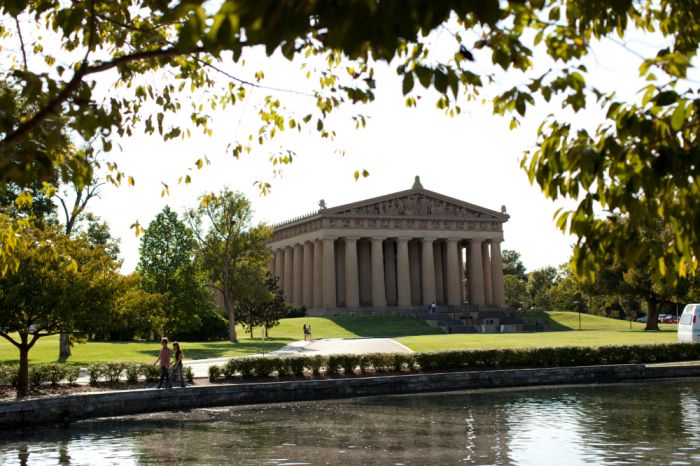 (credit: Courtesy of Nashville Convention & Visitors Corporation)
In Nashville's West End Neighborhood, The Parthenon stands as the centerpiece of Centennial Park, the city's premier urban park. Built as a replica of the Parthenon in Athens, Greece, the building was originally built for Tennessee's 1897 Centennial Exposition. From 1897 to 1931, The Parthenon went through multiple restoration and reconstruction projects and officially opened as a city museum on May 20, 1931.
From the popular Hattie B's Hot Chicken and Pancake Pantry to authentic flavors in many areas of town such as Germantown, The Gulch and Downtown, each neighborhood has its own personality and welcome all walks of life. The city is home to popular brunch spots such as Fido or the coveted City House or Arnold's Country Kitchen, the city also has a promising elevated dining scene. Some notable ones for 2018 include Folk (from Rolf & Daughter's Philip Krajeck), Mop/Broom Mess Hall (from City House's Tandy Wilson), Tailor Nashville, Chaatable (from Maneet Chauhan), Geist, and The Green Pheasant.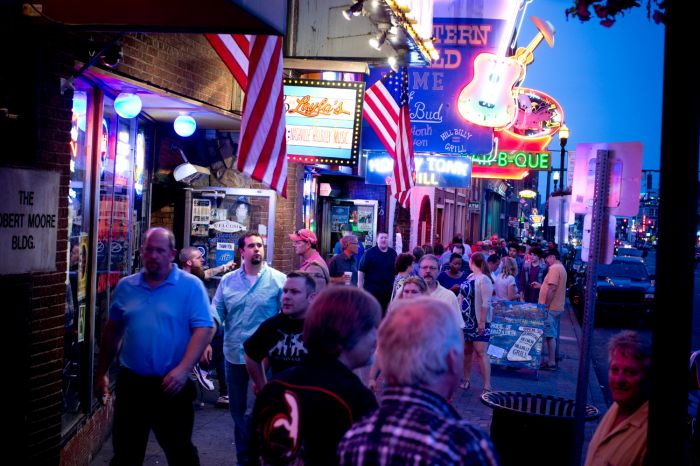 (credit: Courtesy of Nashville Convention & Visitors Corporation)
Nashville is home to an abundance of live music, but also welcomes travelers who have an interest in history, sports and great food. The lively city welcomes all with a friendly y'all and provides luxury experiences and tours that can be had by all ages.