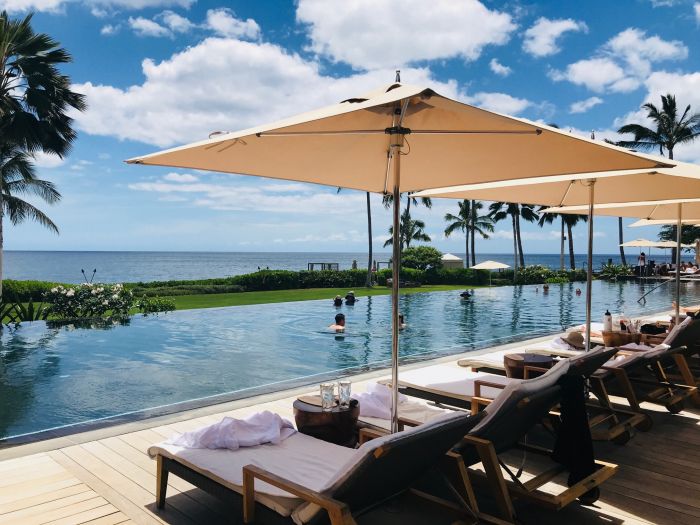 Jill Weinlein
This year I visited over 20 luxury resorts and wrote about my adventures for JustLuxe. These luxury travel destinations offer travelers opulent hotel and resort experiences that are heightened by the amenities. Many have world-class spas, fine-dining restaurants, tennis courts, golf courses and exciting enrichment opportunities.
Here is a list of my favorite travel experiences in 2018 that I would happily return to in 2019:
1. Luxe Spa in Avalon - Located on Catalina Island, The Island Spa offers marine-theme treatments and enrichment opportunities. There is a day-long yoga and kayaking adventure that begins at Descanso Beach. Guests meet at the spa and then enjoy a 1.5-hour paddle tour to coves and headlands along Catalina's coast. Participants paddle through giant kelp forests teeming with sea life that may include dolphins, seals, pelicans, bright orange Garibaldi and other marine animals. After the paddle and healthy lunch is a personalized yoga class at Island Spa Catalina, and dip in the heated pool, before returning to one of the island hotels or taking a boat ride back to the mainland. Click here to read full story on Justluxe
Jill Weinlein
2. Washington DC new tony neighborhood - The newer InterContinental Washington D.C. is located in the repurposed - The Wharf area along the Potomac River. The luxury 12-story waterfront hotel offers 278 guest rooms with 33 suites. The finest suite is a two-story Presidential penthouse, just below the rooftop bar and sparkling pool with views of the riverfront, Jefferson Memorial and beyond. Click here to read full story
3. Living like a Queen in Waikiki - This historic hotel near Waikiki Beach was recently completed with over $35 million dollars in renovations. With the help of Hawaiian designer Mary Philpotts of Philpotts Interiors, the hotel is now filled with Hawaiian colors, local art, comfortable furniture and engaging public spaces. It's modern, hip and a trendy vacation destination. The staff host Hawaiian experiences for guests that include fitness, surfing and yoga classes in the morning, daily Kona coffee tastings, fun interactive wellness workshops, and craft cocktail and live music in the evening. Click here to read full story
4. The Ultimate Wedding Destination in Oahu - The historically inspired Hawaiian Four Seasons chapel is built in the center of the resort to provide intimate wedding ceremonies. Doors open out to the tropical gardens for cocktails and pupu platter tastings. Weddings can also be held next door at the historic Lanikuhunoa Cultural Estate, or among tiki torches on a peninsula overlooking the ocean and Ko' Olina beach. Click here to read full story
5. Hawaii's Immersive Spa Experience - The 23,000 sq. ft., Laniwai Spa at the Aulani, a Disney Resort and Spa provides guests with Hawaii's wellness traditions. Laniwai in Hawaiian means freshwater heaven, and the crystal raindrop chandelier and soothing cloud lights transport guests to a new realm of relaxation. There is a hue of colors symbolizing the gifts of nature that join together to create a rainbow. These organic and natural Hawaiian treatments rejuvenate and renew spa guests. Click here to read full story on Justluxe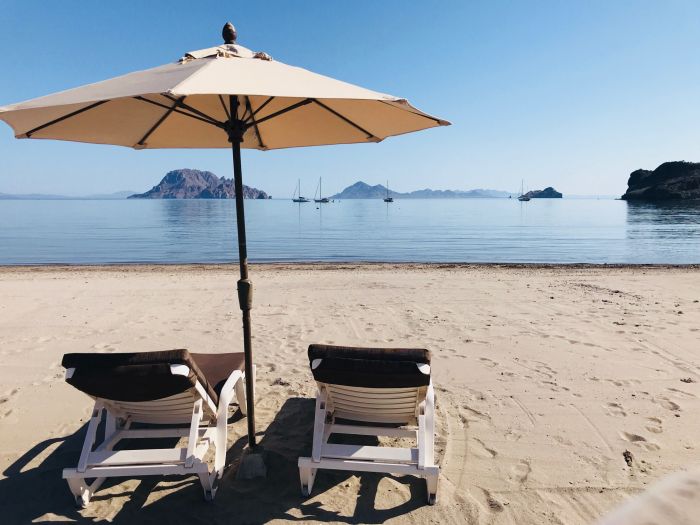 Jill Weinlein
6. The Best in Baja California - Alaskan Airlines flies directly to Loreto on Thursdays and Sunday from LAX, transporting travelers to the exclusive Villa del Palmar overlooking Danzante Bay and Isla Danzante. The all-suite guest rooms provide ocean, golf course and the Gigantic Sierra Mountain views. Activities include paddle boarding and kayaking in the protected bay, golf, tennis, spa and hiking excursions to see the ancient painted caves. Each week there is a welcome dinner right on the beach, and footwear is optional. Click here to read full story
7. Leisure Elegance in Santa Barbara - Driving up to the Mission-style Hilton Santa Barbara along the American Riviera with swaying palm trees, miles of sandy beaches, and a lively wharf offers modern comforts in an opulent setting. After a multi-million dollar renovation, this resort provides guests ocean view rooms, bicycle rentals, a heated swimming pool and whirlpool, wine tasting, and Santa Barbara fresh cuisine. Click here to read full story
8. Newport Beach's Newest Luxury Hotel - Upstairs on the fourth floor is the only rooftop bar and lounge in Newport Beach, Topside Roof Deck offering dazzling sunset views. Since the day this hotel opened, this sophisticated and celebration-worthy property offers a heated pool, farm to table dining, bicycles and spacious family suites next to million-dollar yachts and homes. Click here to read full story
9. Napa's Newest Wine Country Resorts - The newly refreshed Vintage House lobby lounge and rooms are the quintessential wine-style country living experience. Guests enjoy a complimentary breakfast each morning and a Napa-style wine tasting each Friday and Saturday evening. The large, heated pool and 103-degree whirlpool are framed by outdoor cabanas and chaise lounge chairs with thick pads. A highlight to each room is a hanging wicker basket swing to sit and swirl a glass of wine while overlooking the resort or Napa's vineyards. Click here to read full story
10. Indulge at La Quinta Resort & Spa - About thirty minutes from downtown Palm Spring is a celebrity hideaway in the town of La Quinta. Built in 1926, it became a retreat and playground for Hollywood's biggest names, U.S. Presidents, and some of the wealthiest families in America. Many of the historic casitas, suites, villas and vacation units are surrounded by green lawns, flower gardens or clustered around one of the 41 pools and 53 hot tubs. The award-winning spa and tennis facility is a favorite spot for guests to recharge their senses. Click here to read full story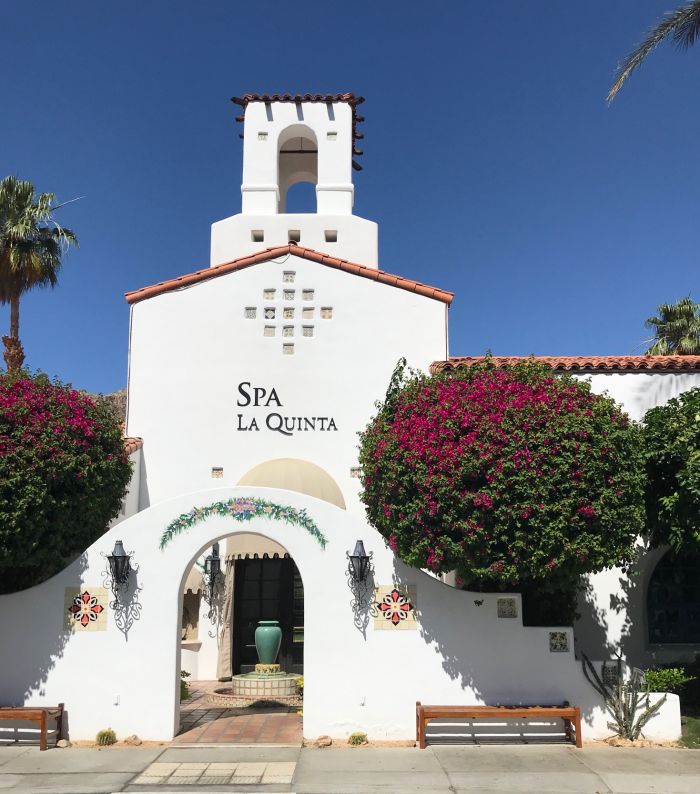 Jill Weinlein
La Quinta Resort and Spa is a favorite destination for the rich and famous.