Photo Courtesy of Paul Shio
A Taste of Adventure: How to Spend Two Days in Charlevoix, Québec
When I first found out that my two-day trip to Charlevoix, Québec would include sledding at Le Massif de Charlevoix, fat biking on a frozen river, a distillery and brewery tour of Menaud, VIP dog sledding and a helicopter tour, I assumed something would definitely have to be cut from the itinerary. Not only did I do everything, I also relaxed at a unique Nordic-style spa, ate the best cheese the region has to offer, and got to sleep in some seriously top-notch hotels.
About an hour and a half from Québec City, Charlevoix sits inside a massive 33-mile-wide crater that was born after a meteorite crashed 350 million years ago. Though it has eroded over the years, the impact crater is one of the 15th largest in the world and has turned the area into a UNESCO biosphere zone, making Charlevoix a fascinating place to visit and explore – especially if you hike along the edge. No matter what time of year you visit, there is plenty to do. For instance, the spring is known for being the best time to spot beluga and humpback whales on their migratory path down the St. Lawrence River!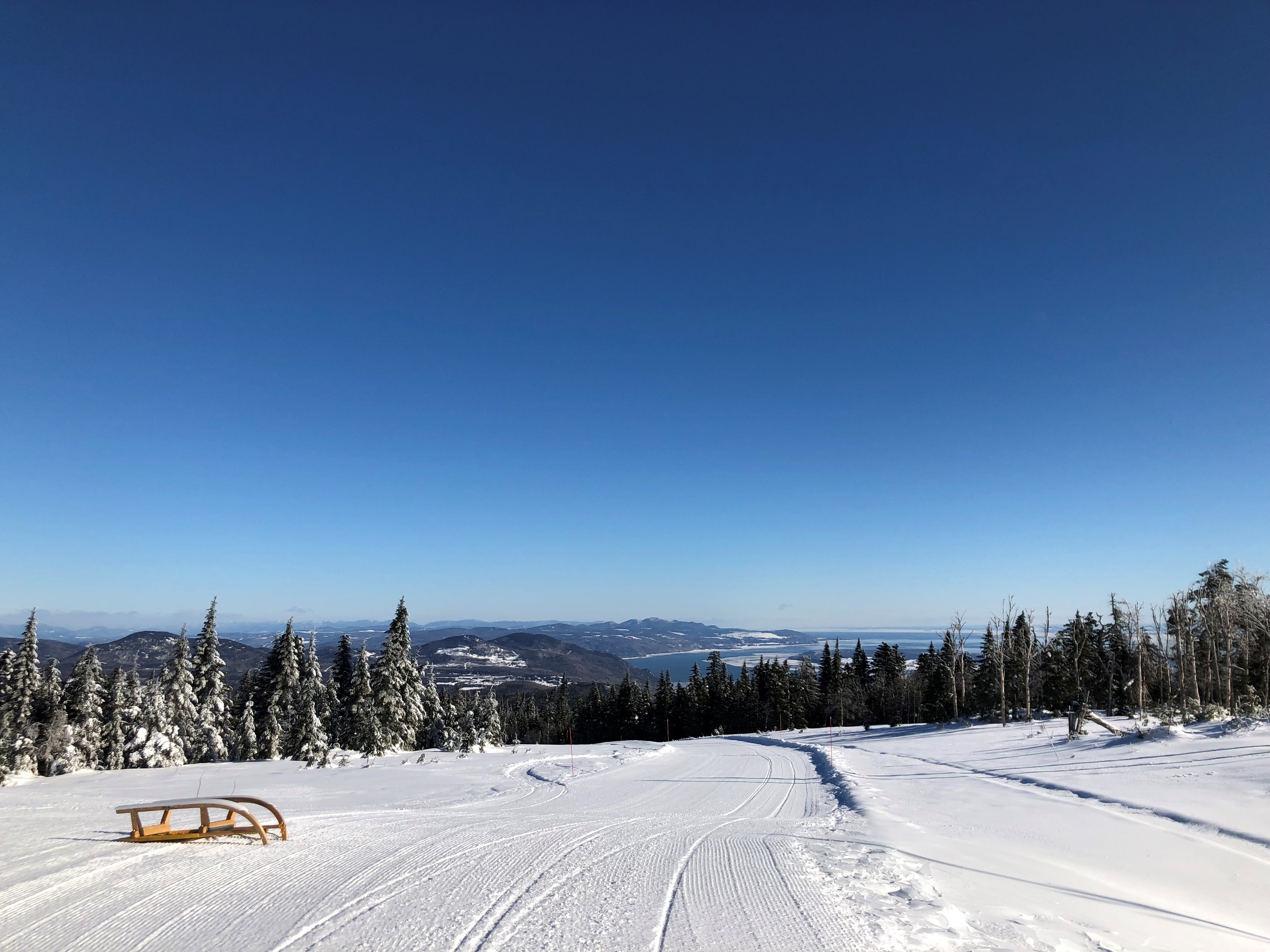 Photo Courtesy of Mila Pantovich
The first stop in my Charlevoix adventure was sledding at Le Massif de Charlevoix. When I first learned that I would be sledding and not skiing, I was a little disappointed, as I was looking forward to some much-needed time on the slopes. However, my disappointment quickly evaporated once I realized what sledding at Le Massif actually meant. First of all, the sled run isn't the puny bunny hill I was picturing. It actually winds 4.6 miles down Mont Liguori, featuring some exciting tight turns, gorgeous scenery, and plenty of long straight-aways where you can really build some speed. There are several stops down the mountain that require you to walk a bit – for instance, you have to walk across a little bridge and then up a hill. There is also a mid-point chalet where you can warm up with some hot chocolate or vegetable broth while enjoying the views and snapping photos.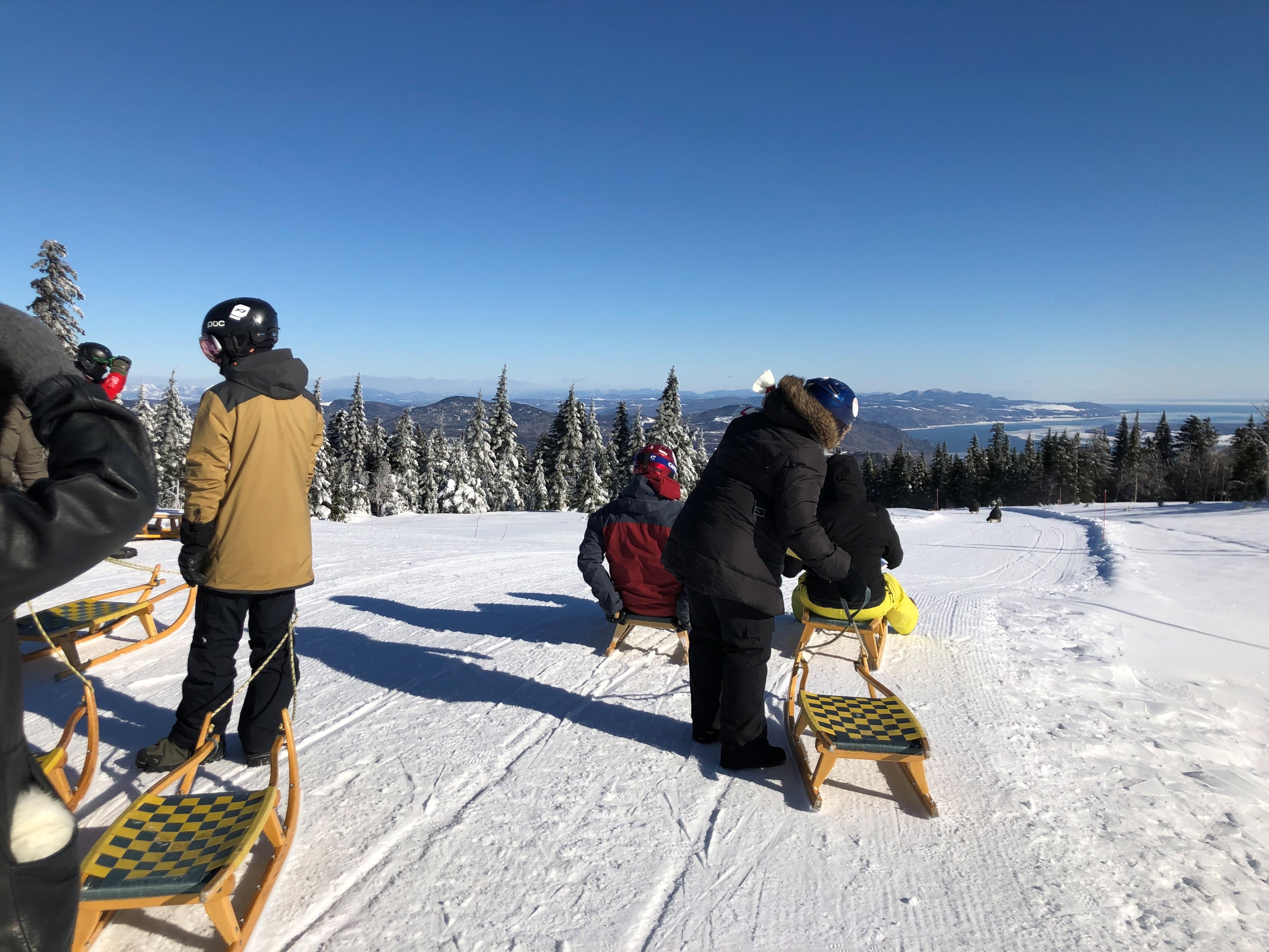 Photo Courtesy of Mila Pantovich
The actual sledding is incredibly easy and you will be given a little how-to tutorial on a bunny hill before the real deal. All you do is sit on your Austrian-style wood sled (all of which are named) and basically use your feet to slow down and turn. That's it. While the minimum age to participate is 10, there is no maximum age and I was told that people well into their 80s have been known to try it out. The best part is that you are in complete control of the speed and difficulty – to slow down and stop, you simply put your feet flat on the ground on either side of you, and to turn you simply put one foot down a little harder than the other. Since your legs do all the work, your hands are free to take photos and videos (if you feel comfortable enough to do so, of course).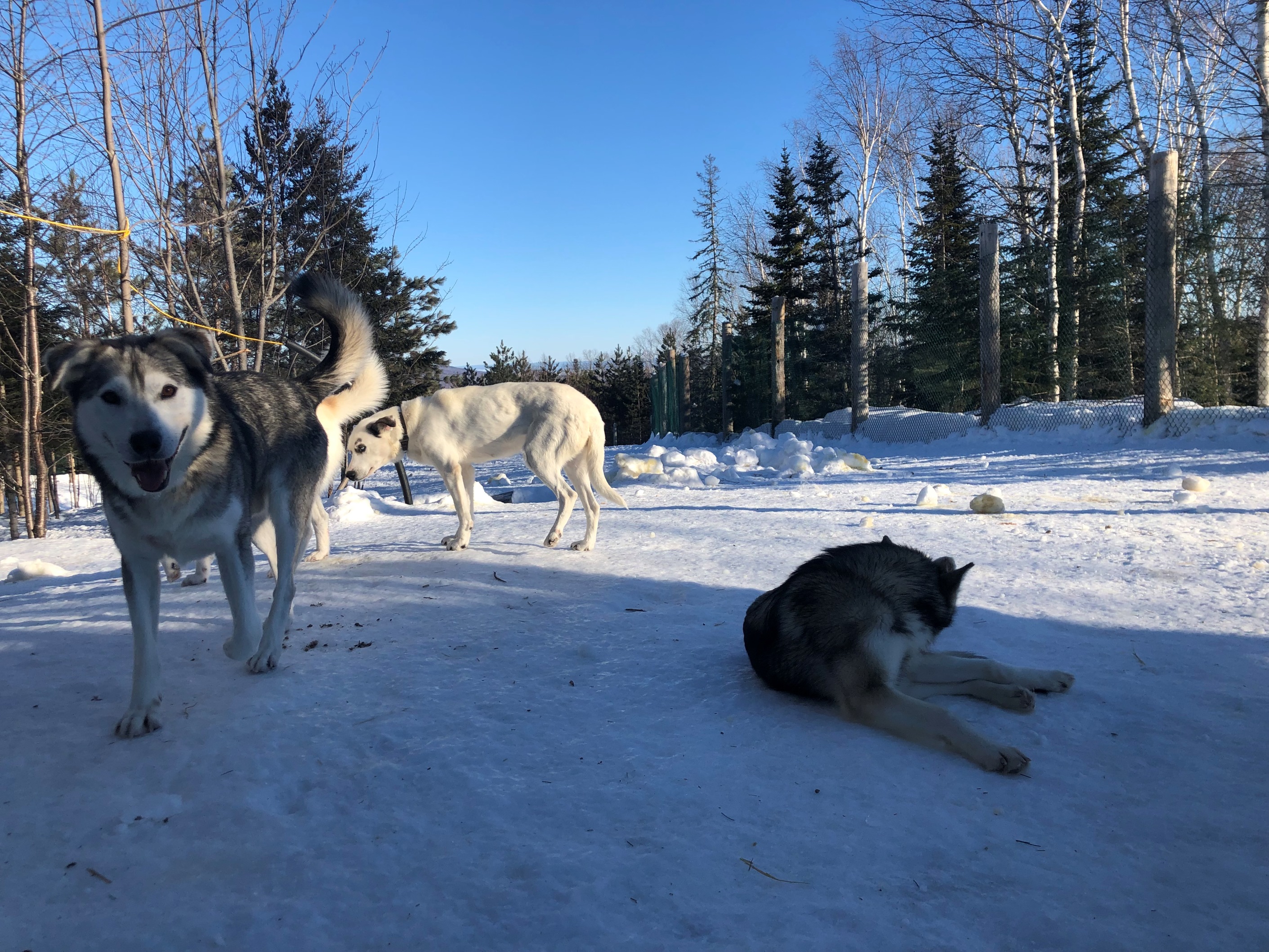 Photo Courtesy of Mila Pantovich
After experiencing sledding while sitting, it was time to experience it while standing...and being pulled by rambunctious dogs. My VIP dog sledding experience with La Reine et le Millionnaire is something I will truly never forget. Full disclosure, this adventure was the one I was simultaneously the most excited and the most nervous for. I am an avid animal rights advocate and I had no idea what I would be walking into when it came to dog sledding. I was very anxious over how the dogs would be treated and what their behavior would indicate. I could not be happier to report that the team behind La Reine et le Millionnaire adore their dogs and the dogs adore them right back.
When driving up to the house the business is run out of, the first thing you notice is the massive enclosure full of Siberian Huskies and Alaskan Malamutes. It is a literal puppy paradise. Not only are there little wood "dog condos" set up to protect them from the elements, there is tons of open space for them to run and play. From young dogs who are just starting their sled training to the veterans who know exactly what they are doing, the furry pups are straight-up happy and loving life.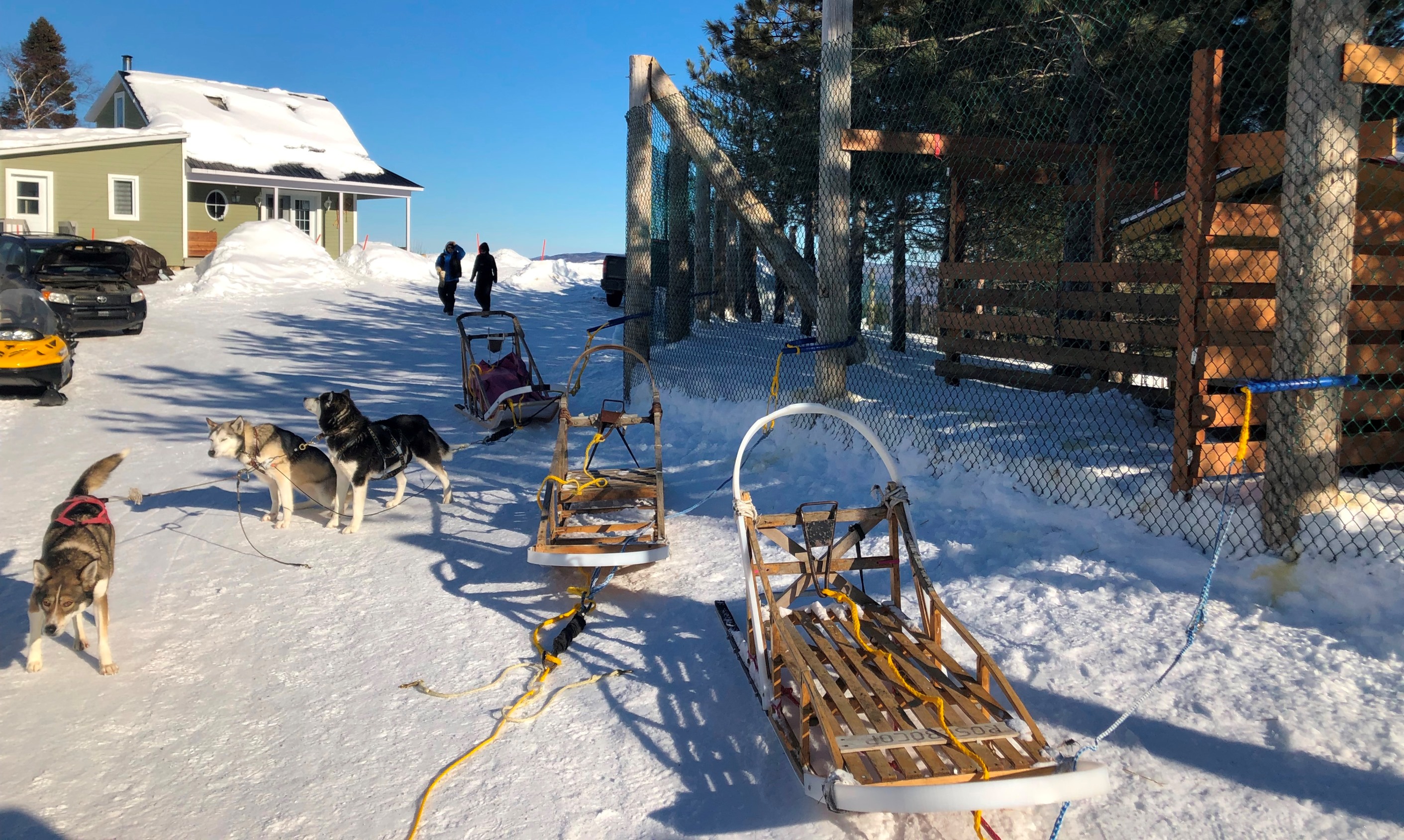 Photo Courtesy of Mila Pantovich
Once I was able to breathe a sigh of relief regarding the treatment of the dogs, I instantly became terrified of the actual act of dogsledding. I (rather foolishly) believed that I would be the passenger wrapped up in a blanket at the front of the sled while a professional handled the actual sledding. That didn't happen. I was to be the musher with my own dogs. My group was given a pretty serious run-down of what to expect while driving our dog sleds and how important it is to remain in control the entire time. I really appreciated how serious it was made out to be, because I hadn't realized just how much the dogs would be relying on me to keep them safe. You have to ensure that the rope line remains taut and with tension at all times, meaning that you have to brake fairly often to keep the sled from moving faster than the dogs. If the sled moves faster, you can easily end up losing control and hitting the dogs. It is no joke when you are going down a hill, trust me.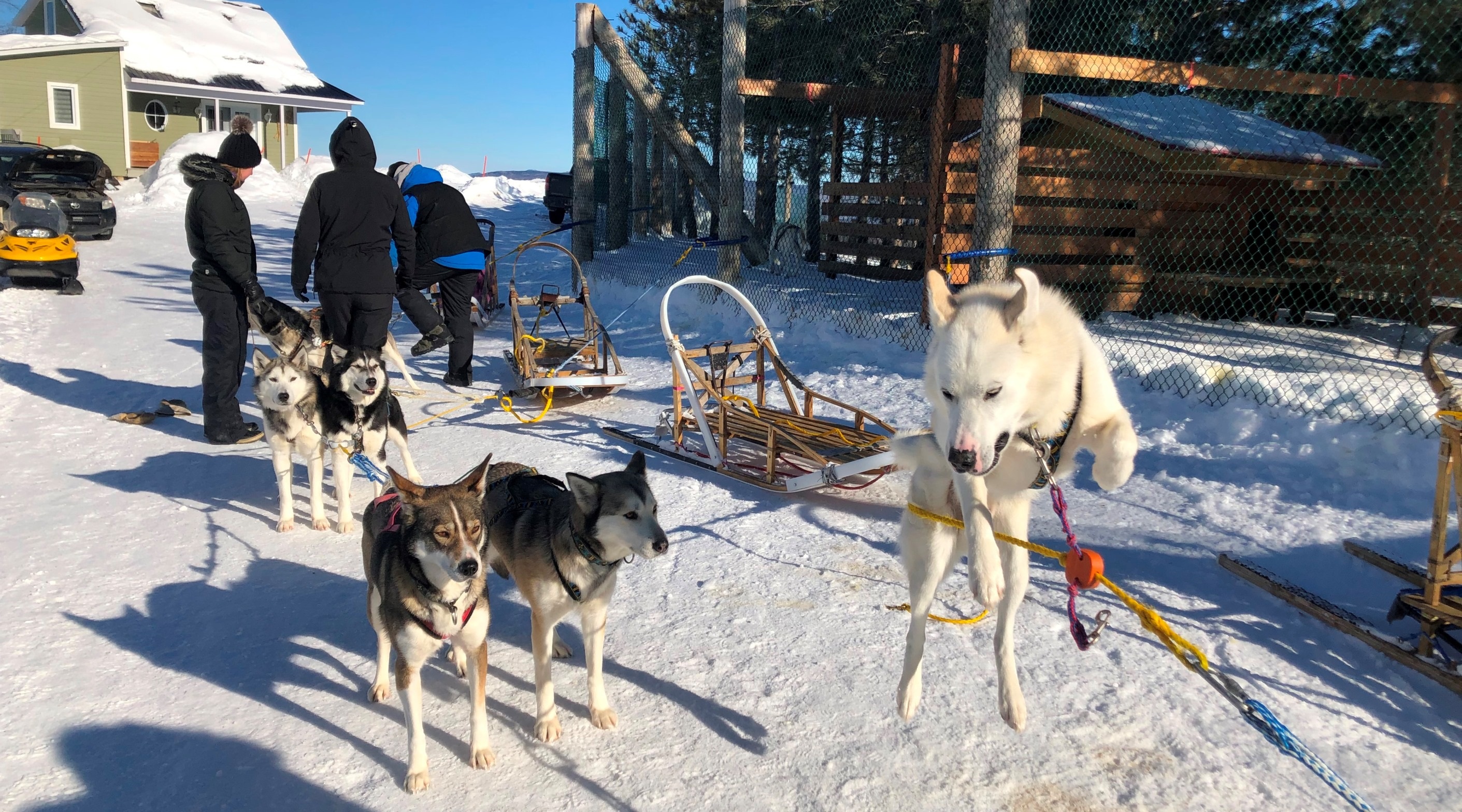 Photo Courtesy of Mila Pantovich
Since I'm a tall girl who never skips a meal, they paired me with three male dogs who were known for their power and energy. Now, this run was the third of the day for the dogs and while everyone else's dogs remained fairly calm once clipped onto the sled, my dogs...were not. They immediately started yowling and leaping into the air, pulling the sled with enough power to drag the sled forward despite my standing on the claw brake with all of my weight. Here I am, looking at these massive dogs, howling and yanking at their leads, thinking, "How in the world am I supposed to stand upright at the back of this sled and not fall off the moment I try and remove a foot from the brake?" To this day, I still have no idea how I pulled it off.
Instead of simply taking us across a wide open plain, our leader from La Reine et le Millionnaire led us up hills where we had to hop off and help the dogs by pushing the sled, through forests, down hills, and over bumpy terrain. Once we got going and I got the hang of braking smoothly, I was able to relax a little and enjoy the amazing scenery. Though you have to be in control of the speed and learn how to distribute your body weight for turns, the dogs know exactly where they are going, so you don't have to worry about heading off in the wrong direction. It was outstanding and I could not recommend La Reine et le Millionnaire highly enough.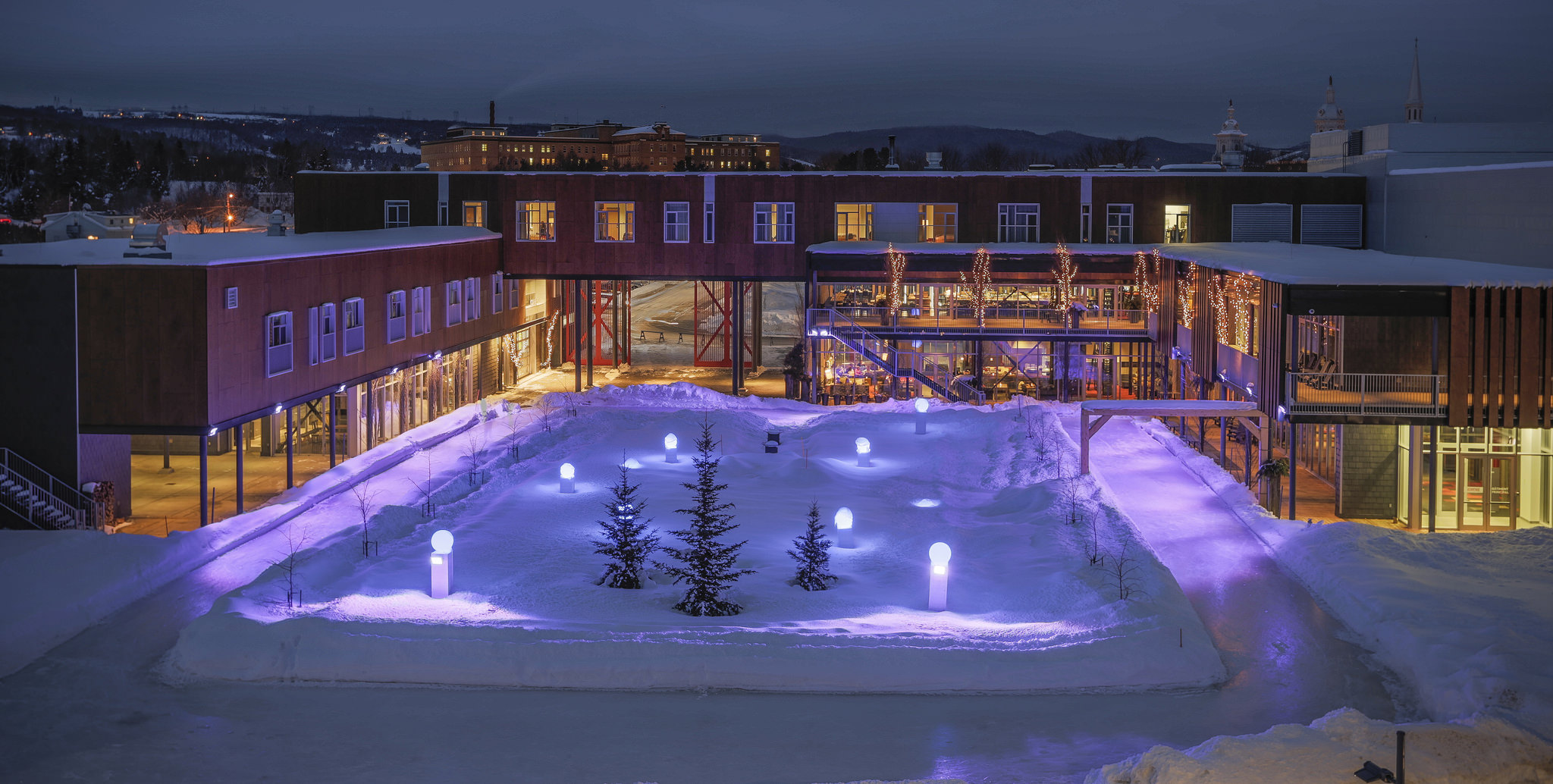 Photo Courtesy of Le Germain Charlevoix Hotel & Spa
After spending all day sledding (it was surprisingly physically taxing), it was time to relax for the night at Le Germain Charlevoix Hotel & Spa. This charming country hotel is on the site of a former farm that once belonged to the Petites Franciscaines de Marie, a religious congregation. There is a pretty cool model of what the site originally looked like that can be found in front of the hotel. Though the hotel's design is completely modern, it consists of five standalone buildings (that each pay homage to the original farm buildings) that are surrounded by wide open fields. Plus, there are tons of farm animals onsite for you to visit. During the winter, you can look out at the beautiful Highland cows, and during other seasons you might see alpacas, sheep, chickens and more.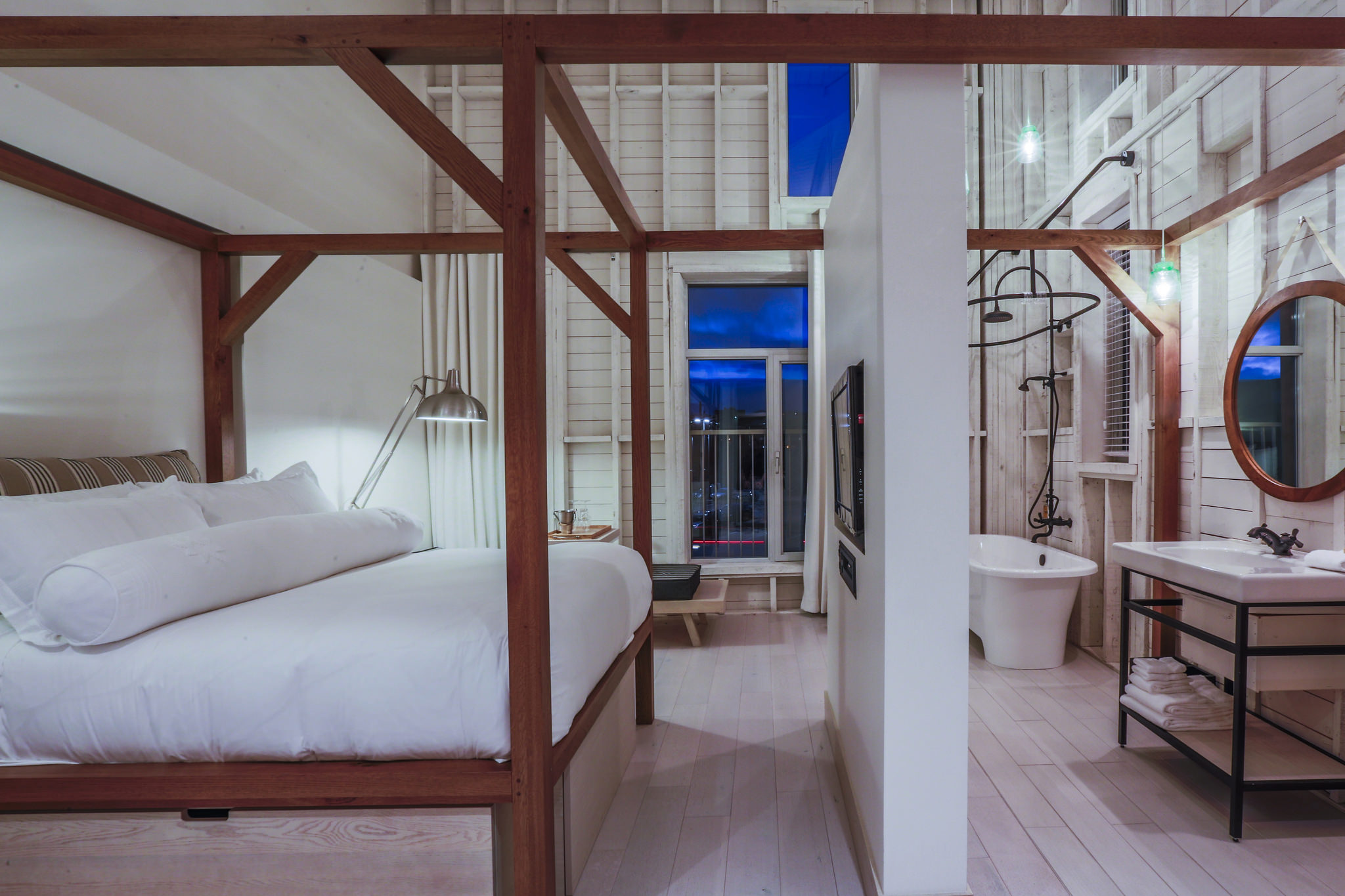 Photo Courtesy of Le Germain Charlevoix Hotel & Spa
The hotel has several different room options that can please a wide array of guests, including Dormitory Rooms perfect for a group of friends, and a Family Room that includes a queen bed and bunk beds. For the best rooms, go with one of the Studio Rooms, one of the Superior options, the Junior Suite or the Loft. I stayed in a Superior Room found in Le CLOS (meaning, the enclosure), which is a square building with a courtyard in the middle. The lovely room featured high ceilings, barn-like wood paneled walls, a gorgeous standalone bathtub/shower, a four-poster bed, chaise lounge, and hanging Edison lamps. No matter what room you get though, they all include heated bathroom floors, which is very welcome in the winter, trust me.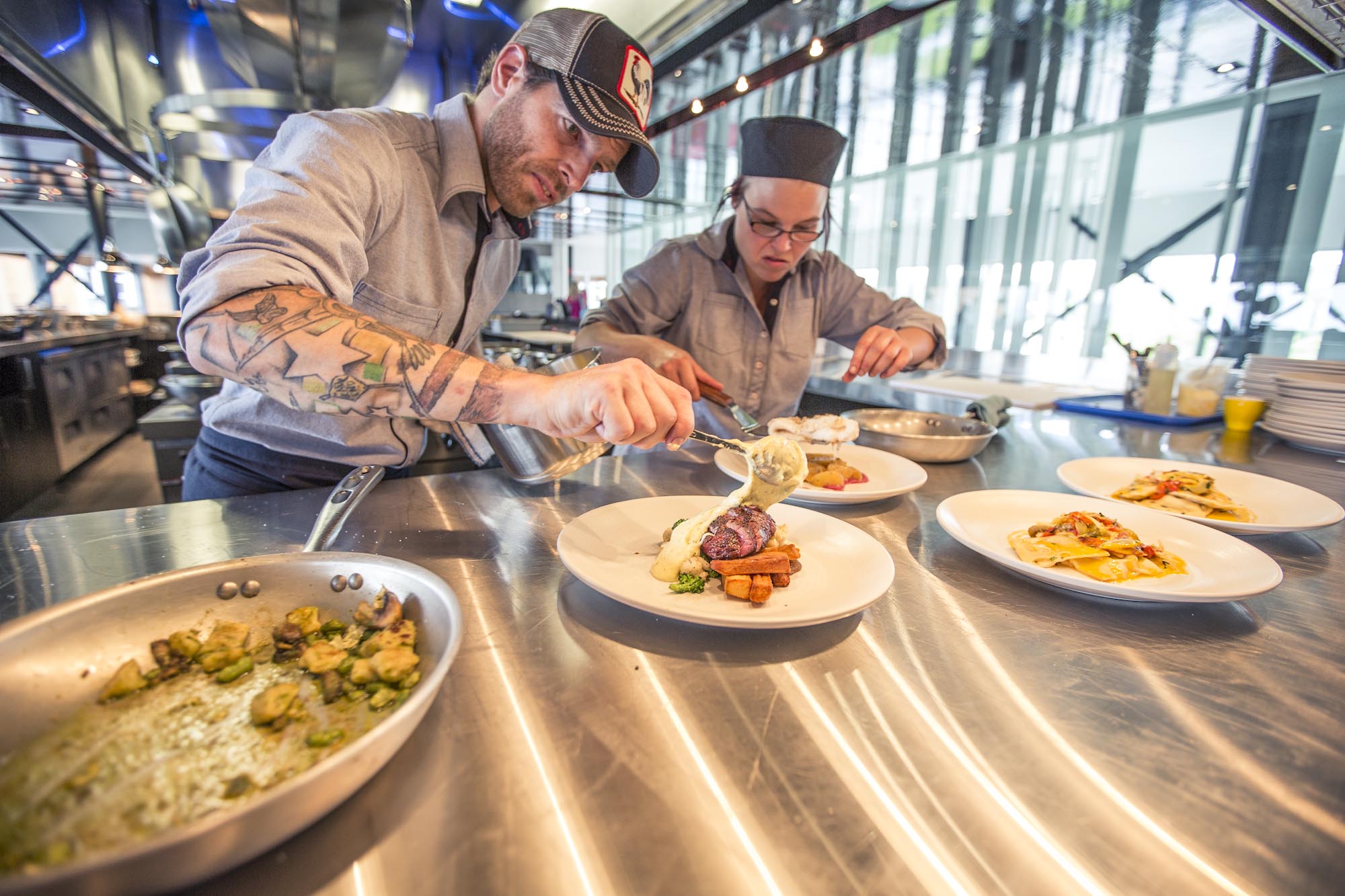 Photo Courtesy of Le Germain Charlevoix Hotel & Spa
The hotel's restaurant, Les Labours, offers a warm dining atmosphere with a large open kitchen, so you can watch the chefs at work. Offering locally-sourced ingredients and responsible food, the menu takes advantage of the property's on-site farm for all of the fruits, vegetables and herbs you will find on your plate. One such ingredient is honey. Found at the edge of the garden is a honey house with 15 hives that produce around 1,322 pounds of honey that the chefs use in the meals and desserts. And of course, no Charlevoix menu is complete without the region's famous wine. Les Labours offers a variety of wine from local artisanal winemakers, including indigenous grape varieties and grad crûs from their potato cellar.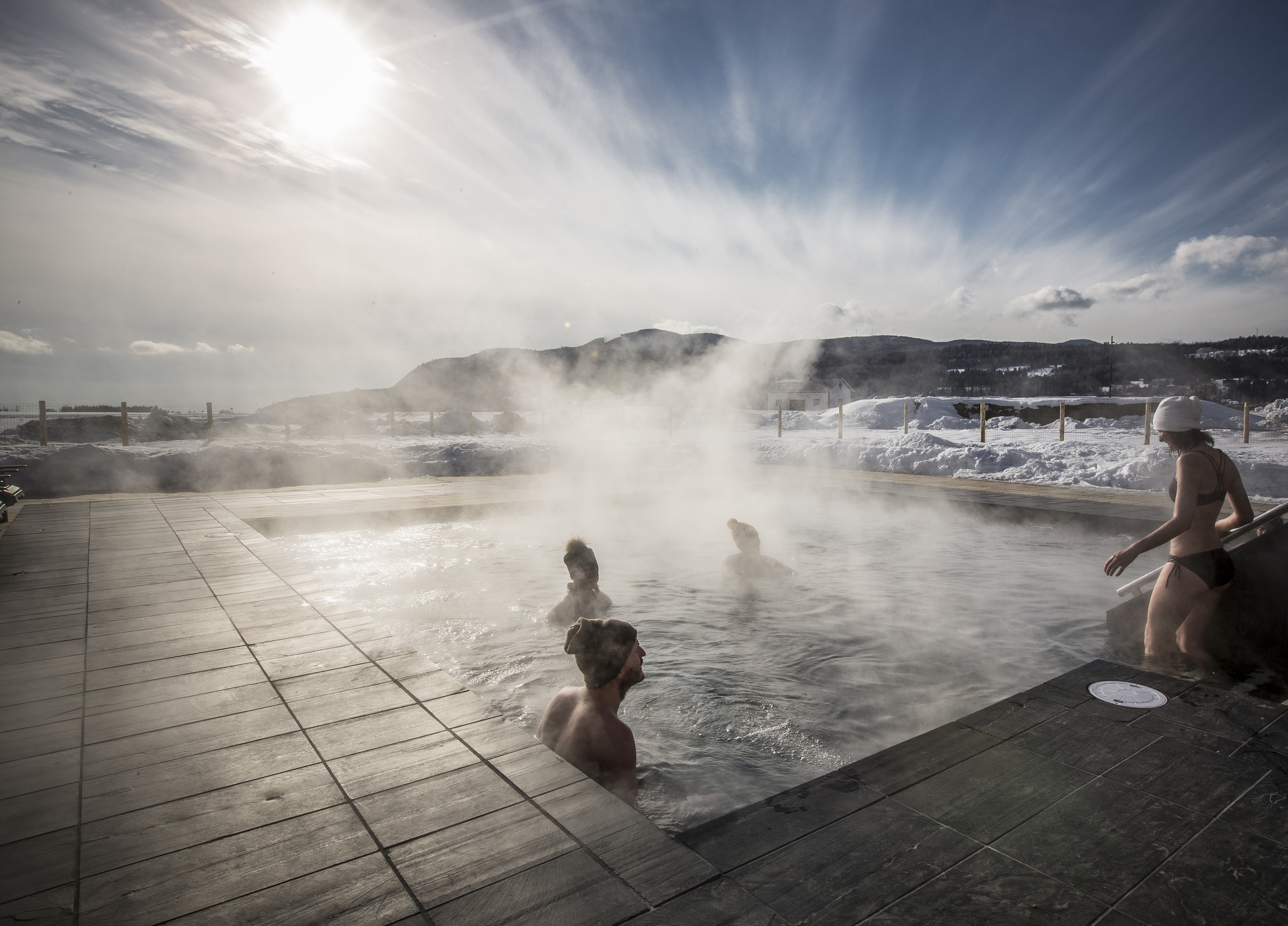 Photo Courtesy of Le Germain Charlevoix Hotel & Spa
The hotel's nordic spa is a definite must-visit. Spa Nordique Le Germain offers all of the treatments one expects from a spa nowadays, but it also features a Finnish sauna, eucalyptus steam bath, hot and cold outdoor pools, and a snow fountain. The right way to experience the Nordic spa is to first take a dip in the cold outdoor pool and then hop into the heated pool. If you are visiting in the winter, you might have a hard time summoning up the nerve to get into the cold water, but it is worth it. The stinging contrast of the cold and hot water is a natural relaxation treatment. The temperature shock rises your blood pressure and contracts your blood vessels, which causes your metabolic rate to rise and your immune system to be activated. It is also known to help tighten skin and is a major relief to sore muscles, which you will need after all of that sledding.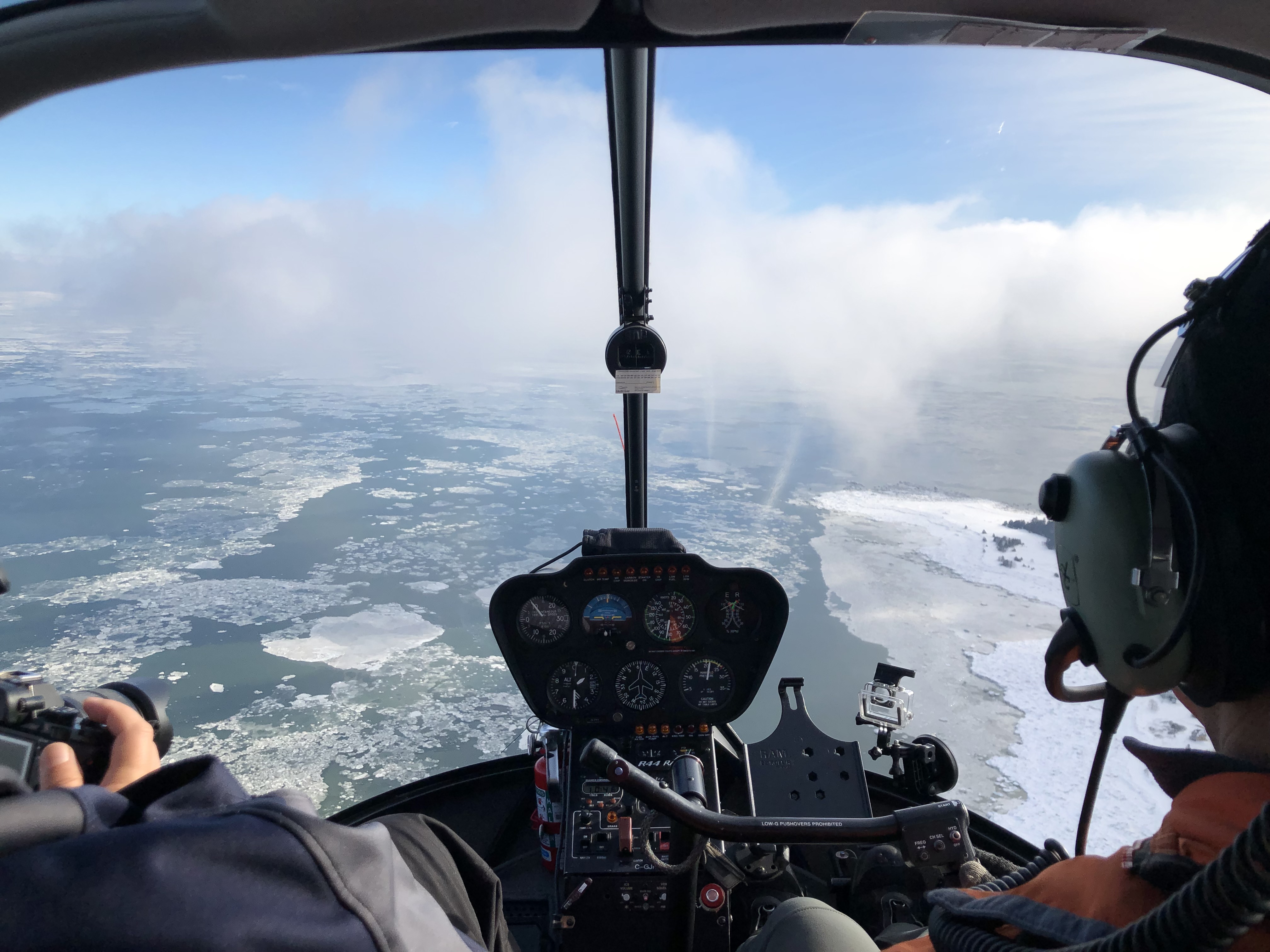 Photo Courtesy of Mila Pantovich
The next day I got to experience Charlevoix from above thanks to an unforgettable helicopter tour of the Saint-Lawrence River with Héli-Charlevoix. This is a great way to see the shape of the crater and if you go during the spring, you might even catch sight of migrating whales. Though I just did a simple tour of the river, you can opt for a tour package that takes you to the peak of a mountain to enjoy a picnic.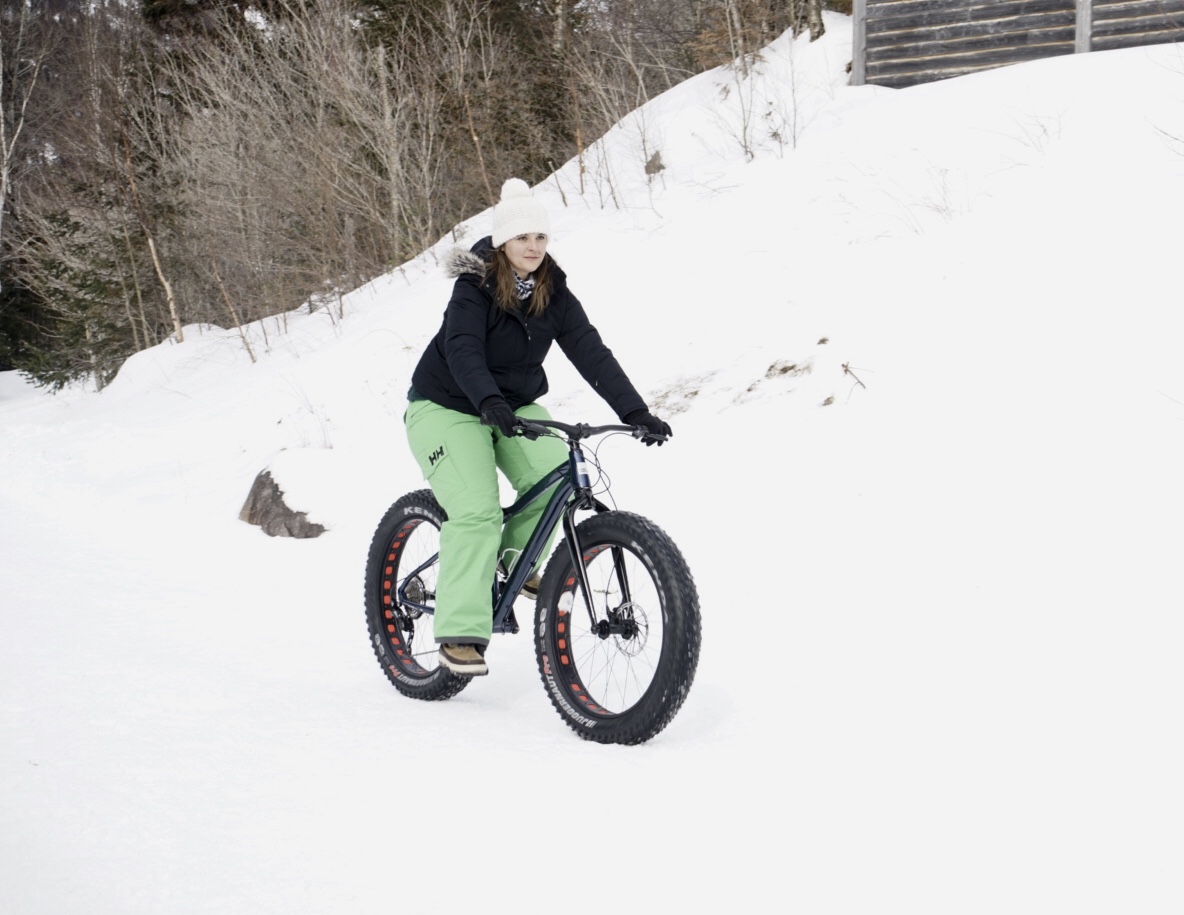 Photo Courtesy of Paul Shio
Next up was riding fat bikes (which have oversized tires that make it easy to ride on snow) down the picturesque frozen Malbaie River in the Hautes-Gorges-de-la-Rivière-Malbaie National Park. If you start at Le Draveur Visitors Centre, you can ride for 4.3 miles to reach the Équerre sector, where a heated building awaits to offer you snacks and relaxation before you head back.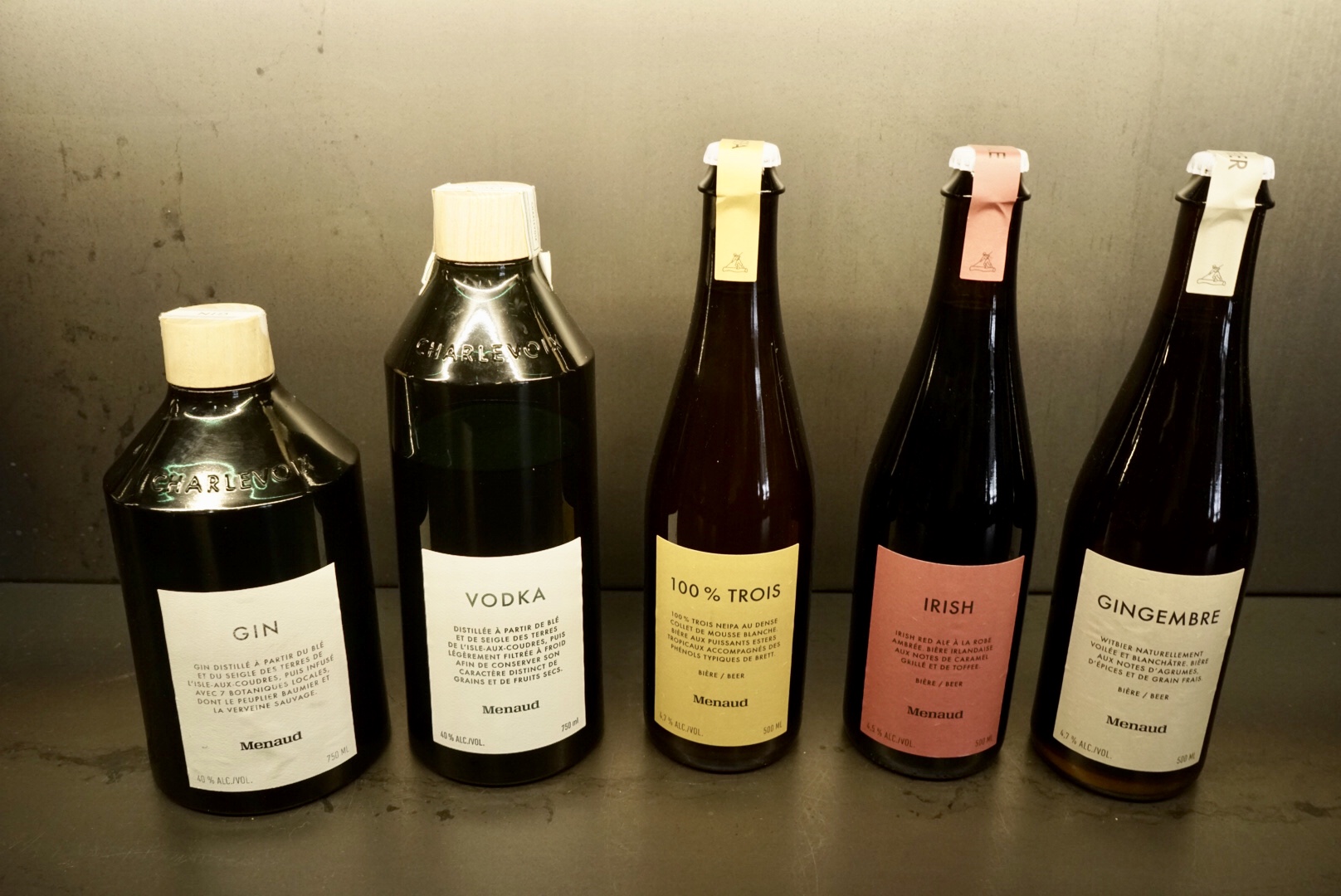 Photo Courtesy of Paul Shio
The last venture was a private tour of Menaud, a new distillery and brewery in the city of Clermont. The craftsmen behind the name advocate for the region's preservation and utilize local ingredients in their spirits and beers to draw attention to the uniqueness of Charlevoix. For instance, one such ingredient is a seasonal plant that only grows on the St. Lawrence River, meaning the spirit will only be offered during that specific season. At the time of my visit, Menaud was open but was still waiting on the SAQ (Société des alcools du Québec) to approve their products for the retail market, so the only way to get your hands on the products was to stop by – which I wholeheartedly encourage.
The trip ended with one night in the Fairmont Le Manoir Richelieu and though I didn't get to spend much time in the hotel, it still made quite the impression – starting with personalized amenities waiting in the bathroom for me. Overlooking the St. Lawrence River, the hotel has four different restaurants (I dined at Table & Terrior, where the pastry chef sent out the biggest table-length platter of desserts I have ever seen in my life), an ice skating rink and horse carriage rides in the winter, the Moment Spa, a and sports center with games. It is also right next to the Casino de Charlevoix if you want to try your luck. The 405-room hotel is also celebrating its 120th anniversary this year, giving you the perfect excuse to visit.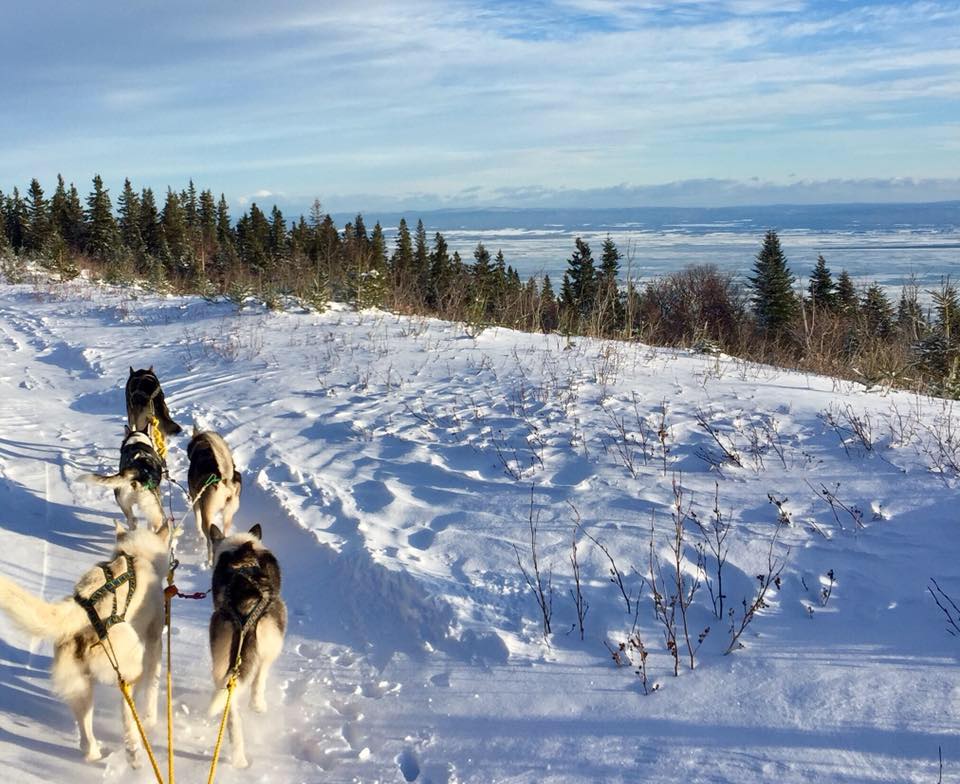 Photo Courtesy of La Reine et le Millionnaire
Looking back, it seems unbelievable that everything was squeezed into two days (thanks to Charlevoix Tourisme, of course), especially considering right before my adventures in Charlevoix, I was having the time of my life in Québec City and sleeping in an Ice Hotel. While I wouldn't change a thing about my trip, the next time I visit I will definitely be adding a few extra days, so I have a little more time to relax in that Nordic spa – and more time to sleep in!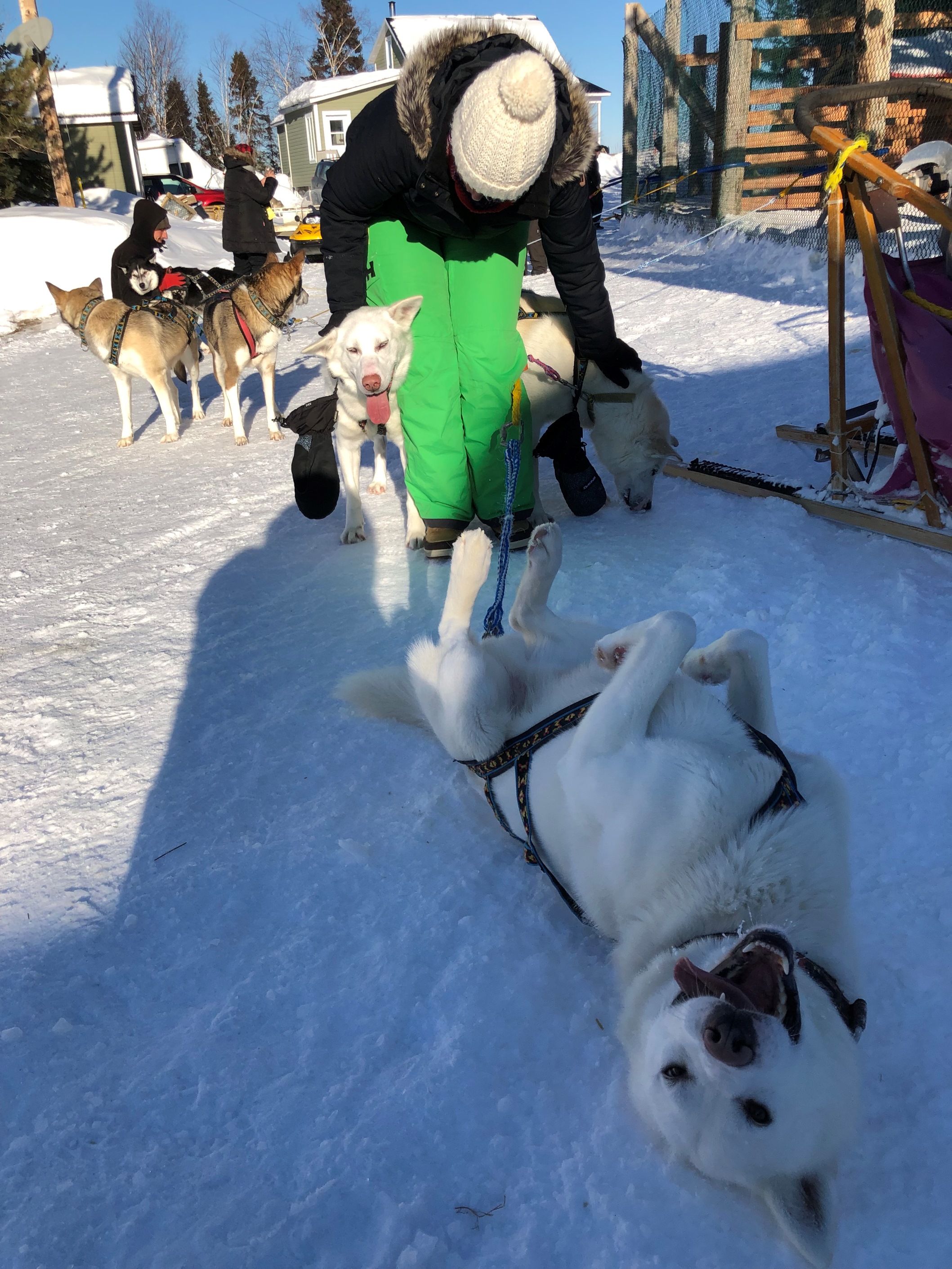 Photo Courtesy of Mila Pantovich