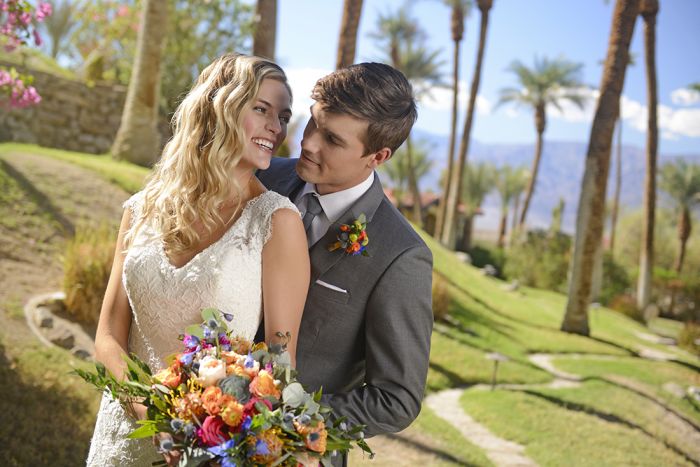 Chad Chisholm. Pictured: Oasis at Death Valley
Exchanging vows with your spouse is a monumental moment. From mountaintop weddings, oceanfront ceremonies, ranch-inspired events, and ballroom extravaganzas, wedding venues are readily available the world over. We dove into some of the unexpected venues around the globe that bring not only luxury to the celebrants, but a once-in-a-lifetime stage for your "I do's."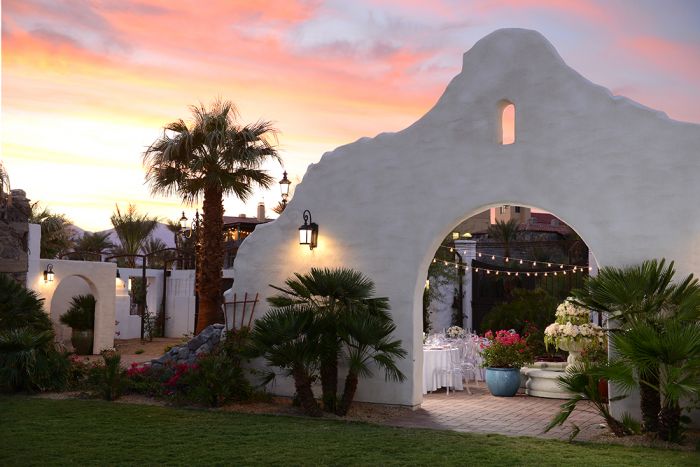 Chad Chisholm
Til Death do us Part- Oasis at Death Valley, Death Valley, CA
This unique venue will have your guests talking for years; the stark and beautiful desert sounds this literal oasis at this California location. Palm trees and natural springs are an elegant backdrop to breathtaking sunsets and jaw dropping photo opportunities. A wedding lawn with thematic arch backs to rugged mountains and romantic reception spaces. When promising "until death do us part" the Oasis at Death Valley is a perfect spot for a desert wedding.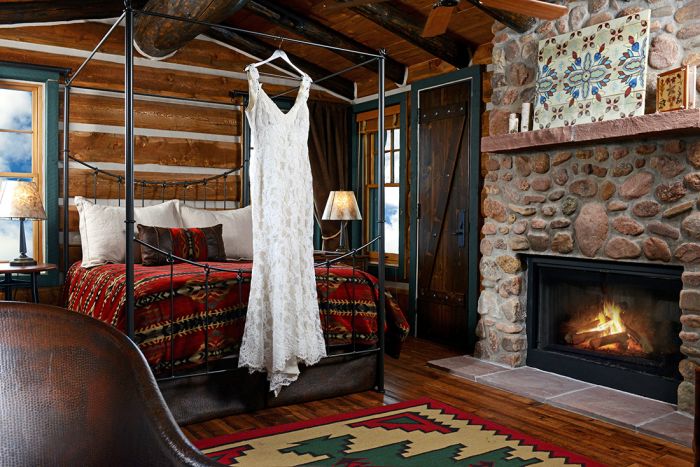 Chad Chisholm
On Cloud 9- Cloud Camp, Colorado Springs, CO
Soaring high above the clouds in Colorado Springs, Cloud Camp at The Broadmoor affords vistas like none other. The main lodge and deck present panoramic views of the city below and Pikes Peak with private cabins for guests as well as accommodations in the lodge. The re-imagined fire tower lookout has been turned into a two-story suite compete with its own Jacuzzi atop Cheyenne Mountain.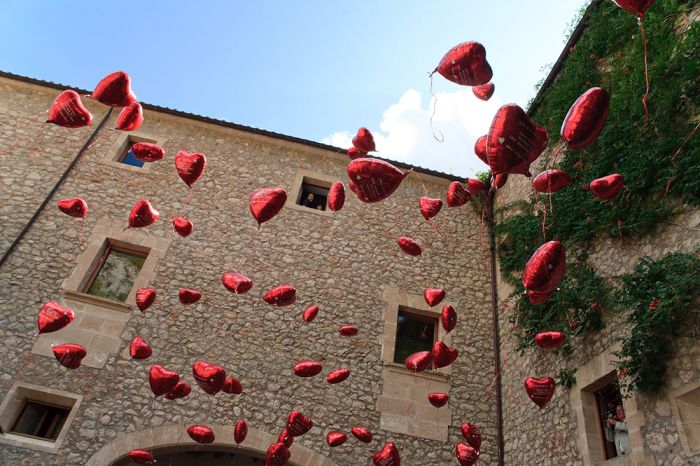 Courtesy of Son Brull
Blessed union- Son Brull, Mallorca
Where better to bless a marriage than a converted monastery? This luxury five-star boutique hotel is perfect for a very intimate ceremony or elopement. Home to 27 chic rooms, Restaurant 365, spa, and outdoor pool overlooking the valley below, the hotel speaks to its 18th century heritage without compromising the luxuries of today. In the 1700s, the Jesuit monks lived off the land and welcomed visitors needing shelter, food and solace; the same can be said for the hotel today, adding a heavenly effect for those celebrating their nuptials at Son Brull.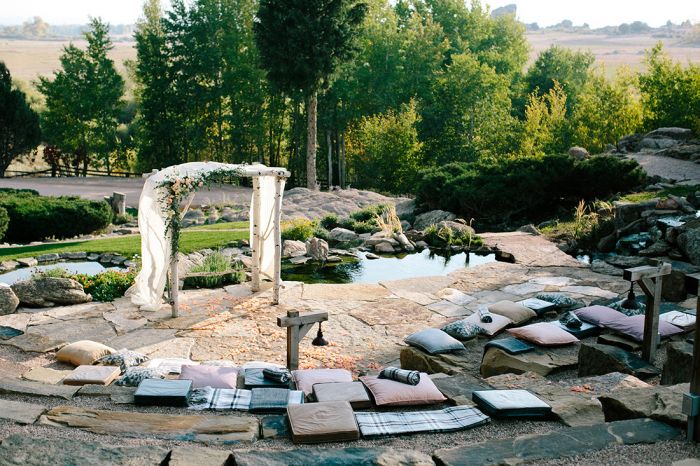 Courtesy of Brush Creek Ranch
Under a Blanket of Stars- Brush Creek Ranch, Saratoga, WY
Celebrating under the blue skies of Wyoming, this beautiful wedding venue incorporates the best of ranch life and luxury living. The all-inclusive luxury experience is far from the Wild, Wild West, but a plethora of activities, dining options, and memories await at Brush Creek Ranch. Able to see the Milky Way at night with the naked eye, newlyweds can enjoy a blanket of stars at this luxury wedding venue.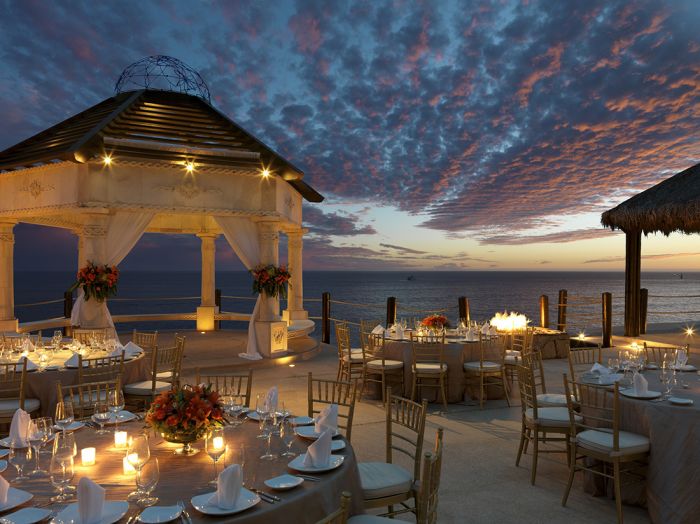 Courtesy of Grand Solmar Land's End
I'm with you to End of the World- Grand Solmar, Cabo, Mexico
Steps to the "Land's End" in Cabo San Lucas, this beachside wedding venue is home to a stunning backdrop with crashing surf and dramatic natural stone edifices. Suited for large or intimate wedding parties, the property celebrates the natural surroundings of sand and surf at Grand Solmar Land's End Resort and Spa Cabo San Lucas.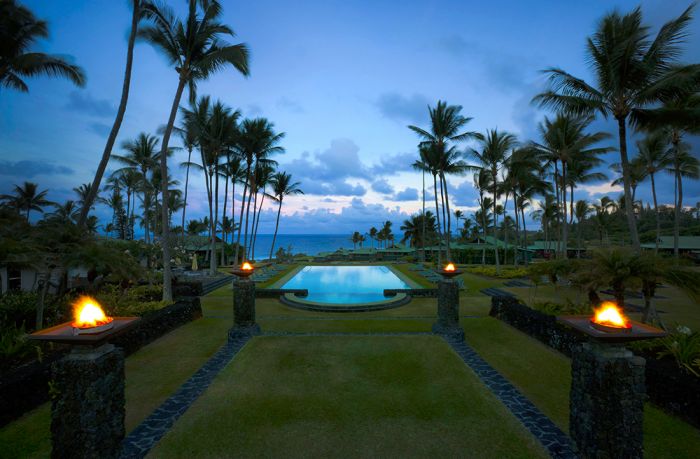 Courtesy of Travaasa Hana Resort
Island paradise- Tavaasa Hana Resort, Maui, HI
For couples looking to get away from it all, Travaasa Hana Resort is found in quiet Hana, Hawaii on the island of Maui. The sleepy town is an ideal place to read a book by the pool, walk on the black sand beach, or hike the bamboo forest.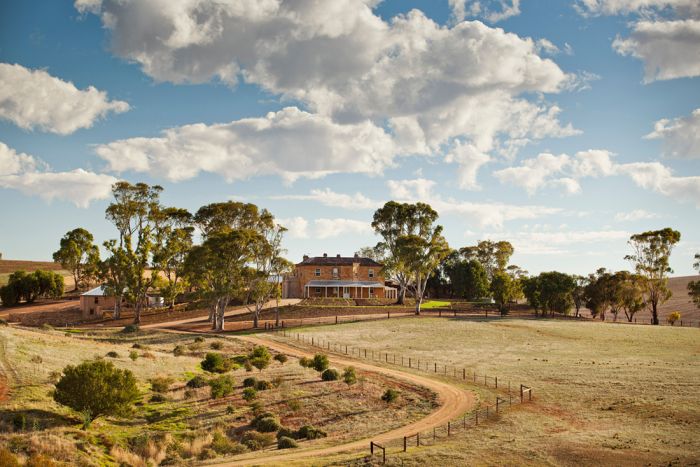 Courtesy of Kingsford Homestead
At Home in the Kingsford Homestead, Barossa, Australia
A venue that feels like a home, the Kingsford Homestead can be found in the rolling hills of Barossa, Australia. Pink Galah parrots roost in trees while the homestead dog lounges on the front porch. A basement wine cellar is an excellent place for wedding dinner, and the soaking tub in the forest a serene spot to take a bath in nature.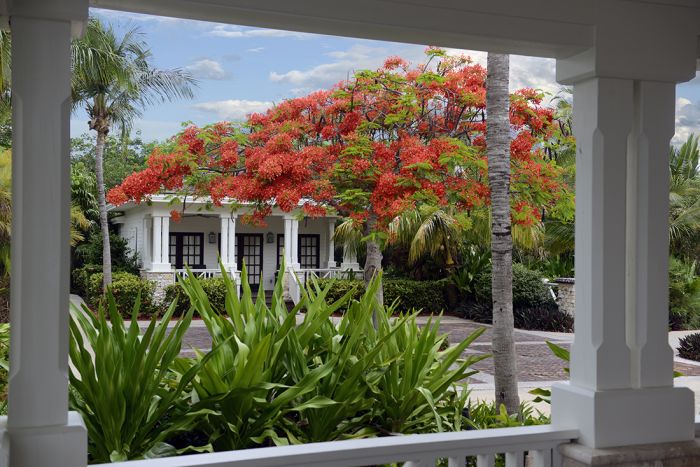 Chad Chisholm
Private oasis- Royal Island, Bahamas
Ever wanted to have your own private island? Well with Cuvee, you can. Sleeping up to 16 guests, Royal Island is a private space with its own beaches, jet skis, club house, pool, and boat. Walk down the aisle, or beach, at this unique luxury spot.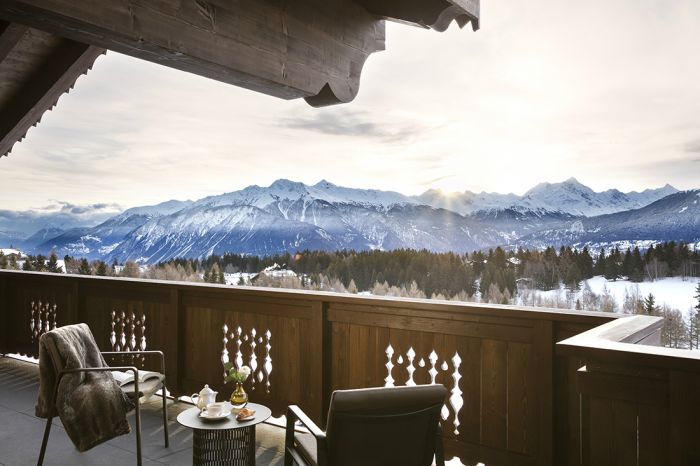 Courtesy of Guarda Golf Hotel & Residences
Swiss Bliss- Guarda Golf Hotel & Residences, Switzerland
With the Alps acting at the dramatic backdrop to this venue, Guarda Golf Hotel & Residences in Crans Montana is a beautiful luxury venue in Switzerland. Nearby apricot orchards and vineyards yeild delicious fruits and wines, and the first-name service at the hotel will make you feel right at home. The spa is not to be missed, with wall-to-wall indoor pool and Hammam a centerpiece to the facility. Open year round, a winter wedding or summer soirée can be enjoyed; as can the Guarda Golf Lounge with their elevated cuisine or the MiZuki by KAKiNUMA sushi restaurant.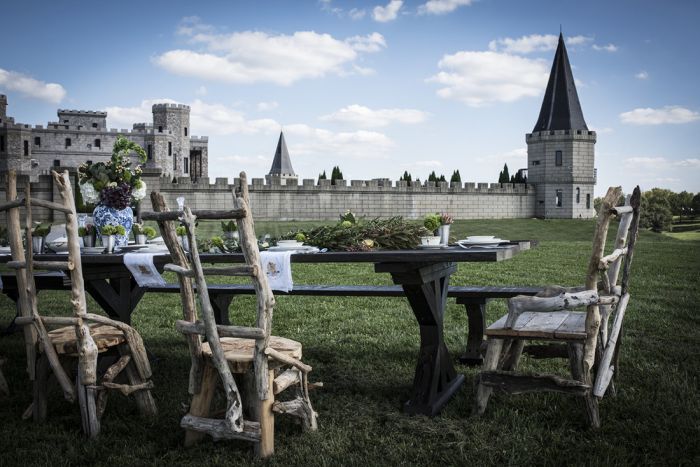 Courtesy of The Kentucky Castle
The Royal Treatment- Kentucky Castle, Kentucky
Known more for their mint juleps and derby hats, "Kentucky" and "Castle" are rarely utilized in the same sentence. Yet, The Kentucky Castle took us by surprise for those wishing to channel their inner royal stateside. Guests can ditch the trans-Atlantic flight and have a fairytale wedding of their own, enjoying locally sourced fare, a cottage spa, and unbelievable photography opportunities, The Kentucky Castle is truly an unexpected venue to celebrate your wedding day.