Adventure Canada
When making your travel plans for the coming year, why not consider a once-in-a-lifetime trip to the Arctic and surrounding areas with an adventurous cruise? Ethical and sustainable adventure travel are gaining popularity among travel enthusiasts, empowering travelers to explore foreign lands with a newfound respect and understanding of indigenous populations and delicate ecosystems.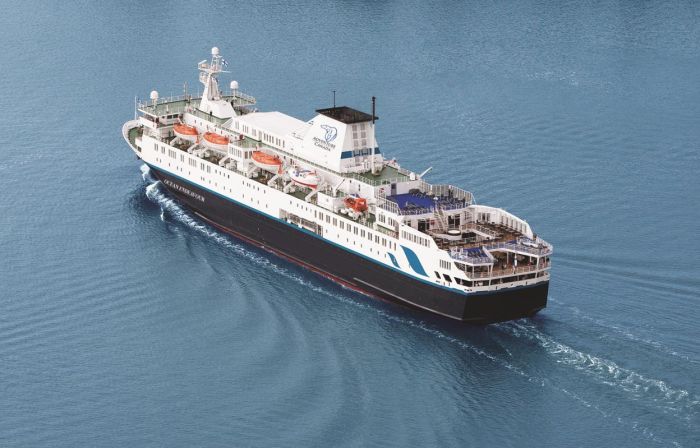 Adventure Canada
Adventure Canada is a travel company comprised of expedition cruise experts that is based in Canada and has been inspiring and guiding travelers for more than thirty years by immersing them in diverse cultures that are surrounded by awe-inducing nature. The family-owned operation is run by Adventure Canada CEO Cedar Swan and her two siblings Alana and MJ. Their family pioneered expedition cruising in the Canadian Arctic and has established signature trips to the high Arctic, the Northwest Passage, Newfoundland & Labrador. The tour company is unique because it hires an indigenous staff and hands-on field experts with established careers, many of whom are published authors. In addition to this, Adventure Canada is committed to supporting local communities and addressing geopolitical issues. All of this is carried out in an environment that is conducive to promoting learning in a fun setting that is imbued with artists, musicians, scientists, biologists, geologists, historians, anthropologists, scholars and like-minded travelers. If you are seeking new experiences, new horizons, new ideas, and new friends, do not hesitate to book an expedition cruise with Adventure Canada.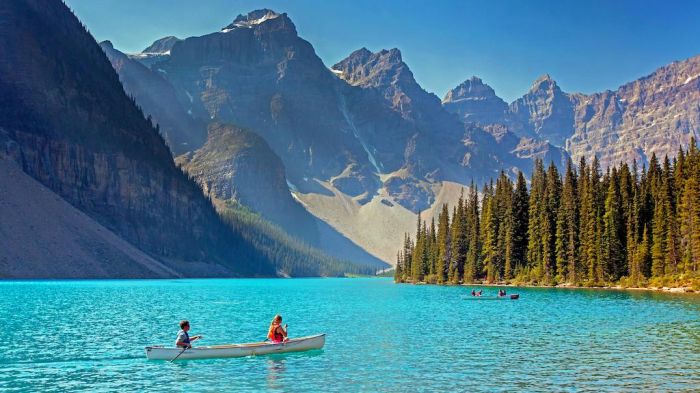 Adventure Canada
So what exactly is expedition travel, one might ask? According to Adventure Canada, 'Expedition travel means voyaging on a well-appointed ship, equipped with a fleet of Zodiacs, in the company of local guides, learned experts, artists, and fellow travelers.' While accommodations are geared more towards comfort than luxury, amenities such as spacious lounges, gourmet meals, a gym, pool, two saunas and a jacuzzi more than make up for the lack of opulence. In addition to daily programming (and depending on weather conditions), guests can partake in program add-ons such as kayaking, biking, and scuba diving. For their Ocean Endeavour expeditions, Adventure Canada offers enticing incentives such as a price guarantee if the price of your berth has been reduced within 120 days prior to your departure date, a 10% to 25% savings on multi-trip bookings, no single supplement fees when booking a category 3 to 7 cabin if you prefer not to share, and travelers under 30 can save 30% on berth costs. Known for its family-friendly atmosphere, the Ocean Endeavour expeditions are free for children under two years of age and children between the ages of two and four pay only for charter airfare.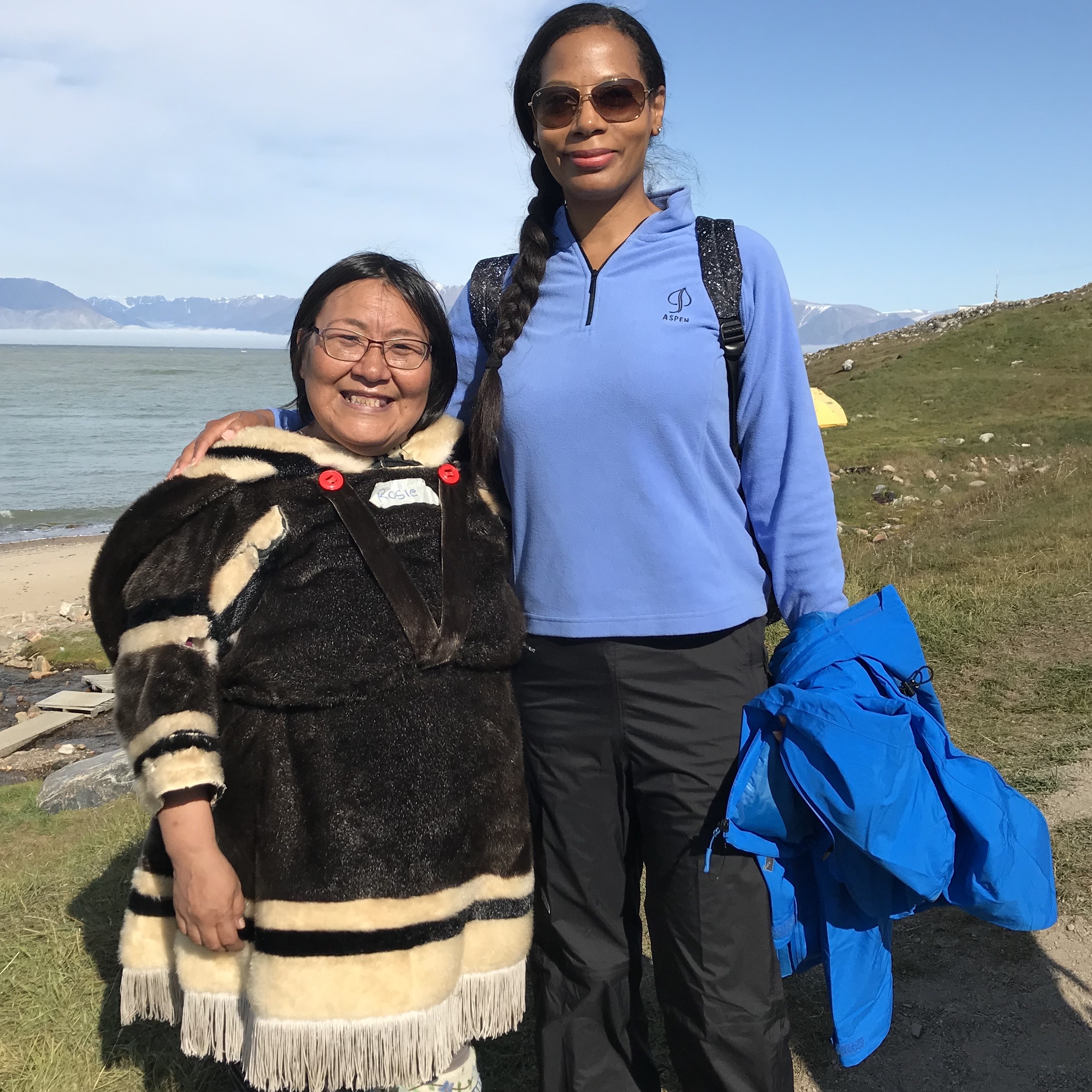 Carin Von Berg-Inuit Woman from Pond Inlet
My enchanted adventure with Adventure Canada began in Ottawa, Canada the day prior to our scheduled charter flight to Resolute Bay, Nunavut. We were briefed on our anticipated itinerary for the High Arctic Explorer expedition and given keepsake expedition jackets and safety procedures for our ship, the 198 passenger Ocean Endeavour. For visitors to Ottawa who are seeking luxury, the Fairmont Chateau Laurier is located in lovely downtown Ottawa and is minutes from popular attractions such as the Parliament Buildings, Rideau Canal, ByWard Market, National Gallery of Canada and the National Arts Centre. The landmark property recently completed a multi-million dollar renovation which includes a refreshed lobby lounge and upgraded guest rooms.
Outfitted with twenty zodiacs, advanced navigation equipment, multiple lounges, and a top deck observation room, the Ocean Endeavour is the perfect vessel for cruising the high arctic in the summer months. Never could I have ever imagined the new friendships I would make with fellow travelers and culturalists, the rare glacier sightings in a remote land that is on the verge of no longer existing, an on-the-fly education of gems from a top Gemologists, engaging entertainment and world-class cuisine unheard of for an expedition cruise.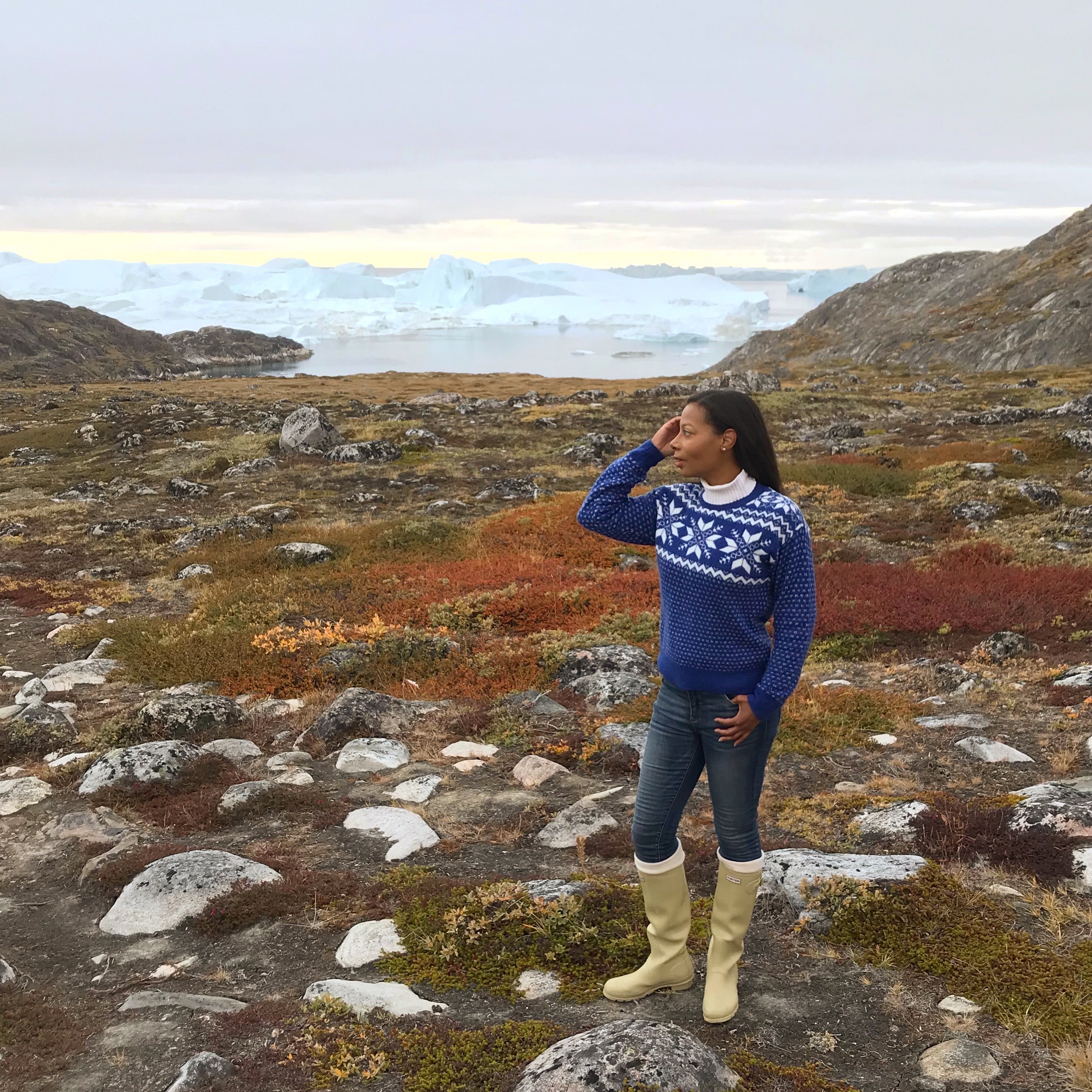 Dennis Minty-Ilulissat Icefjord
The signature High Arctic Explorer cruise that I participated in included an excursion to Beechey Island to view the grave site of Captain Sir John Franklin's men, a festive Inuit welcome at Pond Inlet (Mittimatalik) complete with Inuit cultural games and a soccer match with locals, a visit to Ilulissat on the coast of Greenland to experience the local cuisine such as the famed Bison Burger and to take in the museums and breathtaking Ilulissat Icefjord that is a UNESCO World Heritage Site (and the fastest-moving glacier in the world), a hike on Devon Island (the largest uninhabited island in the world) and iceberg sightings in Disko Bay of Greenland. All of these adventures would not be complete without spotting wildlife and fortunately we were treated to rare glimpses of foraging polar bears, migrating whales and resting Arctic seals. All travelers aboard the Ocean Endeavour were capable of documenting their adventures in high-style with the aide of a Nikon camera trial that provided guests with access to professional-quality photography equipment via a loaner program.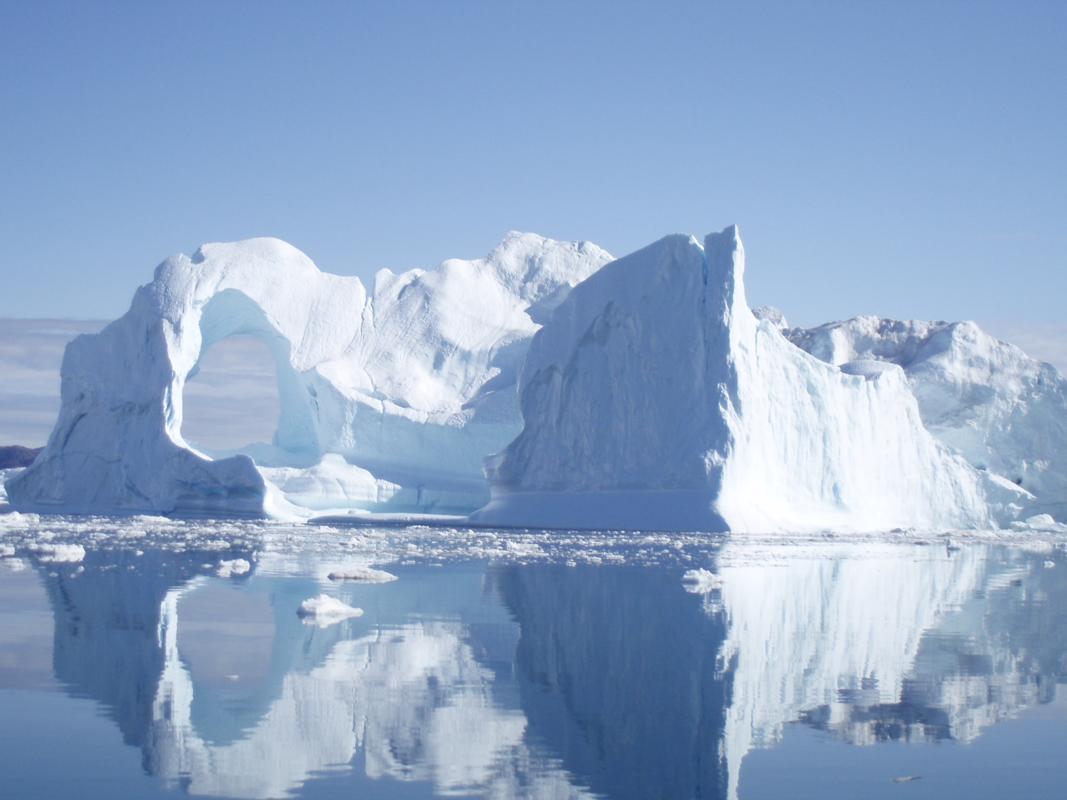 Carin Von Berg-Iceberg in Greenland
In addition to Adventure Canada's signature cruises, there are cruises to Europe, Antarctica, Central and South America, and the Pacific Northwest. Let the sample itinerary below guide you in making plans for your life-changing expedition cruise with Adventure Canada:
Europe
The Basque Country- June 3 to June 12, 2021
North Atlantic Saga: Scotland, The Faroe Islands & Iceland- June 24 to July 4, 2021
In the Wake of the Vikings: A Voyage from Iceland to Greenland- July 13 to July 24, 2021
Iceland Circumnavigation- July 4 to July 13, 2021
Scotland Slowly- June 14 to June 24, 2021
Antarctic Expedition Cruises
Antarctica, South Georgia & Falklands Explorer- January 17 to February 6, 2021
Discover Antarctica- February 5 to February 15, 2021
Journey to the Circle- January 5 to January 18, 2021
Arctic Expedition Cruises
Heart of the Arctic- July 19 to July 31, 2020
High Arctic Explorer- July 31 to August 11, 2020
August 11 to August 22, 2020
The Northwest Passage- August 22 to September 7, 2020
September 7 to September 23, 2020
Atlantic Canada Expedition Cruises
Atlantic Canada Explorer- June 15 to June 26, 2020
Mighty Saint Lawrence- June 5 to June 15, 2020
Newfoundland Circumnavigation- June 26 to July 6, 2020
Greenland & Wild Labrador- September 23 to October 7, 2020