Cairns Australia: Sure, The Great Barrier Reef But So More Than a One Trick Pony
The Great Barrier Reef is one of the seven wonders of the world where SCUBA diving, snorkeling or a tour in glass bottom boat allows a way to see it up close and an adventure of a lifetime. That is the main drawing card for sure of Cairns, located in the northern reaches of Australia east coast, but this town is so much more than a one trick pony. From adventures away from the sea, posh resorts, and decadent dining, as you will see in our destination guide, this town has so much more to offer.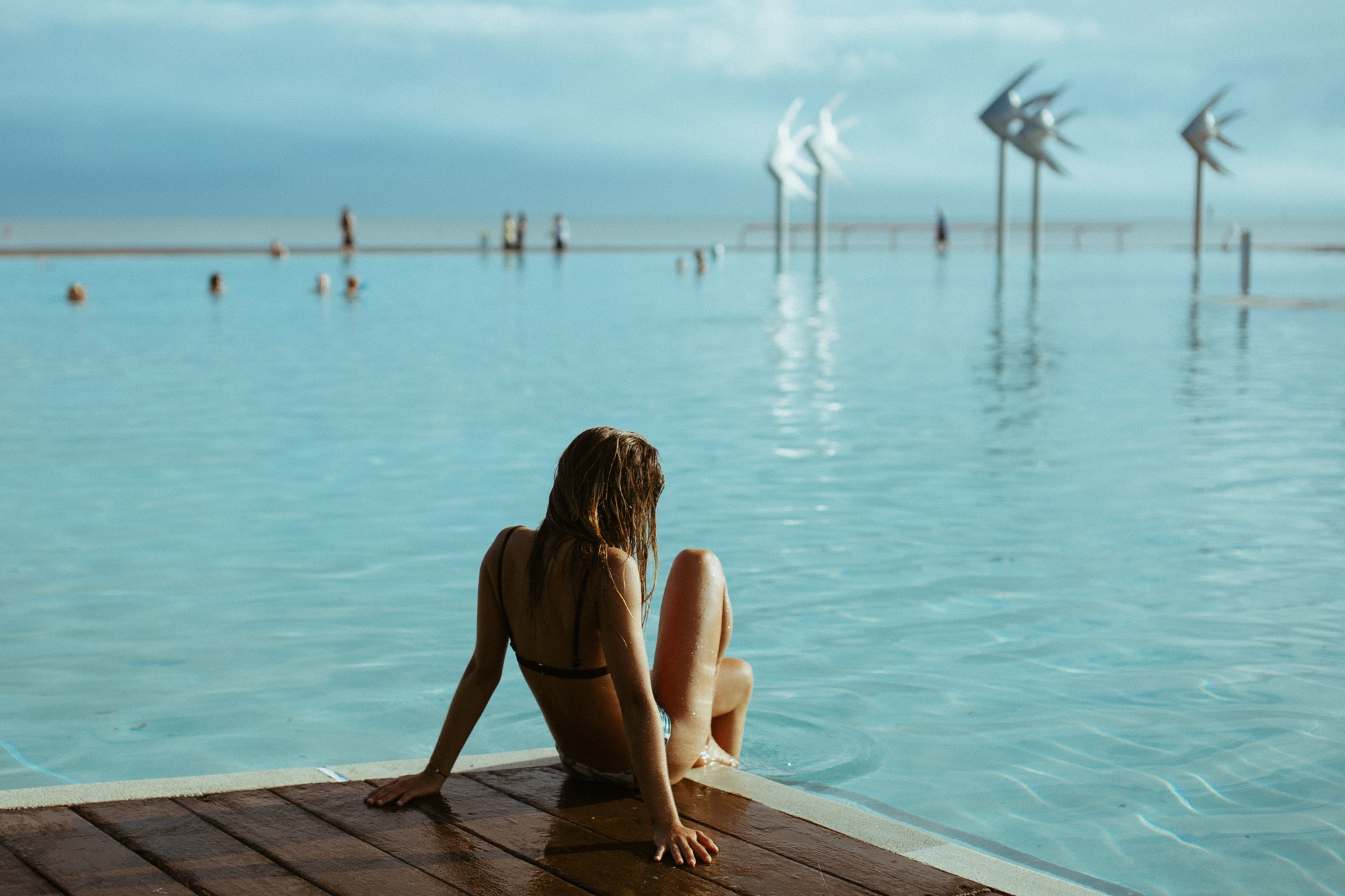 Cairns is a happening town that caters to the droves of tourists that visit each year. You will find plenty of the predictable touristy burger joints and t-shirt shops but those exploring a bit deeper will find that this town has much more than what initially meets the eye. For those who know where to look, Cairns offers an exceptional dining scene, sparkly new lavish resorts, and experiences that will stay with you long after the baggage has been unpacked back home.
SWIM AND SAND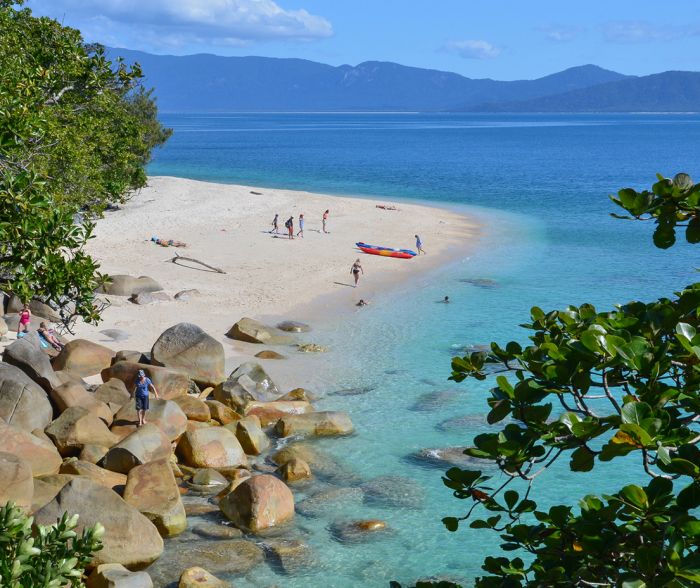 Fitzroy Island
For those looking for those idyllic white sand beaches, you won't find it in Cairns. However, a short boat ride away is Fitzroy Island that makes for the perfect day trip or stay for a few days of snorkeling, mountain hiking, or watching the sunset from their beach bar. Forty-five minutes north of Cairns is Palm Cove which offers a sleepy beach town with a mile long stretch of soft sand beach fringed with swaying palm trees. For those longing for sand between your toes nearby, grab your suntan lotion and towel and head for Esplanade Lagoon, which is a lake-sized saltwater pool and sandy beach with free access, and is located right in the center of town.
TOURING THE GREAT BARRIER REEF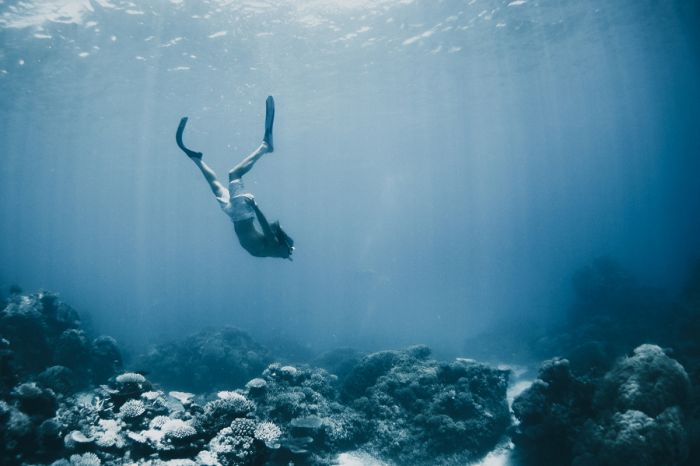 Cairns main drawing card is as the most popular location to visit the Great Barrier Reef. One of the top reef tour companies is Quick Silver. The company has a fleet of ships and has been doing reef tours for over 30 years with access to exclusive sites assured not to be crowded. This is a full day experience offering three dives and reef guides that cater to all levels of guests from first time snorkelers to experienced PADI certified scuba divers. All guest have the chance to come face to face with a varied marine life from colorful parrot fish, massive clams, and sea turtles.
WHITE WATER RAFING WITH FOAMING FURY ON THE BARRON RIVER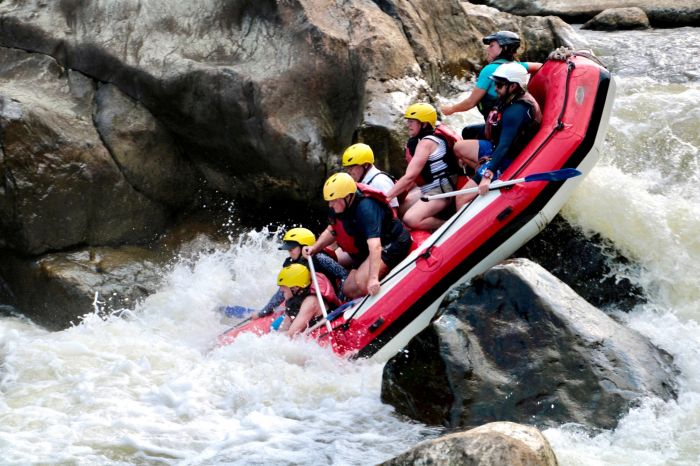 For adrenaline with less salt in your water, there is nothing like white water rafting. During the rainy season, literally water by the buckets falls each day making the mountain's rivers and waterfall gush with nature's fury. The unforgettable Barron River white water rafting excursion from Foaming Fury offers stunning scenery and level three rapids to thrill both the novice and seasoned rafter. In between swells, rafters jump in and float through the slow moving sections of the river while being surrounded by the scenic tropical forests of the Barron Gorge National Park.
KURANDA SCENIC RAILWAY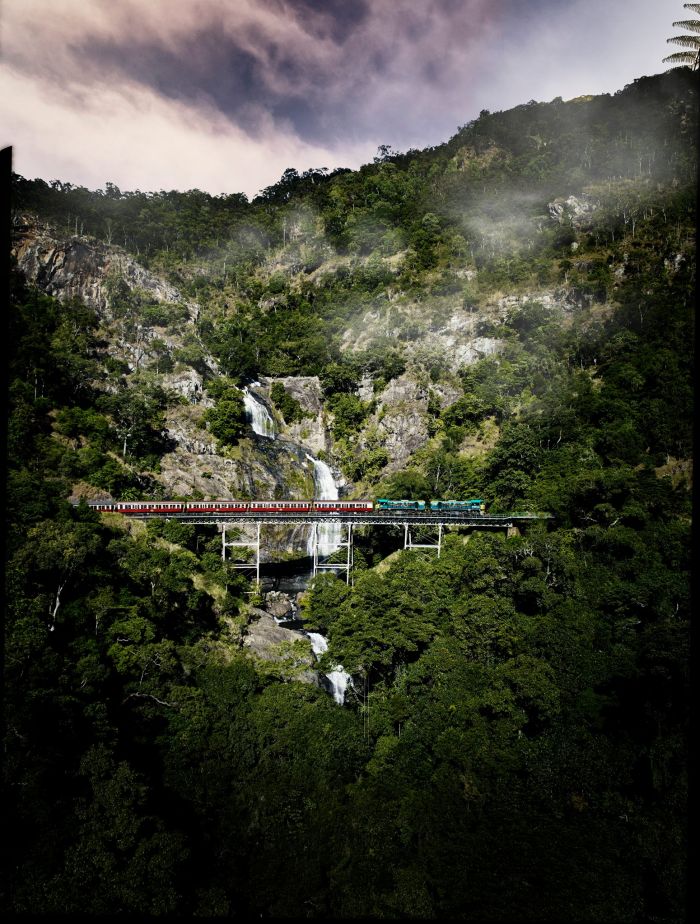 For a way to travel in style without getting your hair wet, take the historic train ride from Cairns to Kuranda. This memorable two-hour Kuranda Scenic Rail ride clunks along from the sea level in Cairns into the clouds of the tropical rainforest. Abord this historical train, guest will admire the interiors, restored to their original glory, which make it all the ideal for inducing the nostalgia of the period. The destination is Kuranda, a quaint village with a bohemian vibe with quirky cafes, shops and attractions to explore. The ride is as delightful as the destination; weaving through the labyrinth of 15 tunnels that were hand-hewn by dynamite and shovels a 100 years ago. Along the way, guests receive an interesting commentary covering the history of the area and the challenges of making the railway. For an extra level of VIP treatment, take the gold class for wine and beer and canapes. The views are as rich as the history, overlooking an endless scenery of waterfalls, ravines and antique bridges culminating in a photo stop of the daunting Barron Gorge before making the way to Kuranda.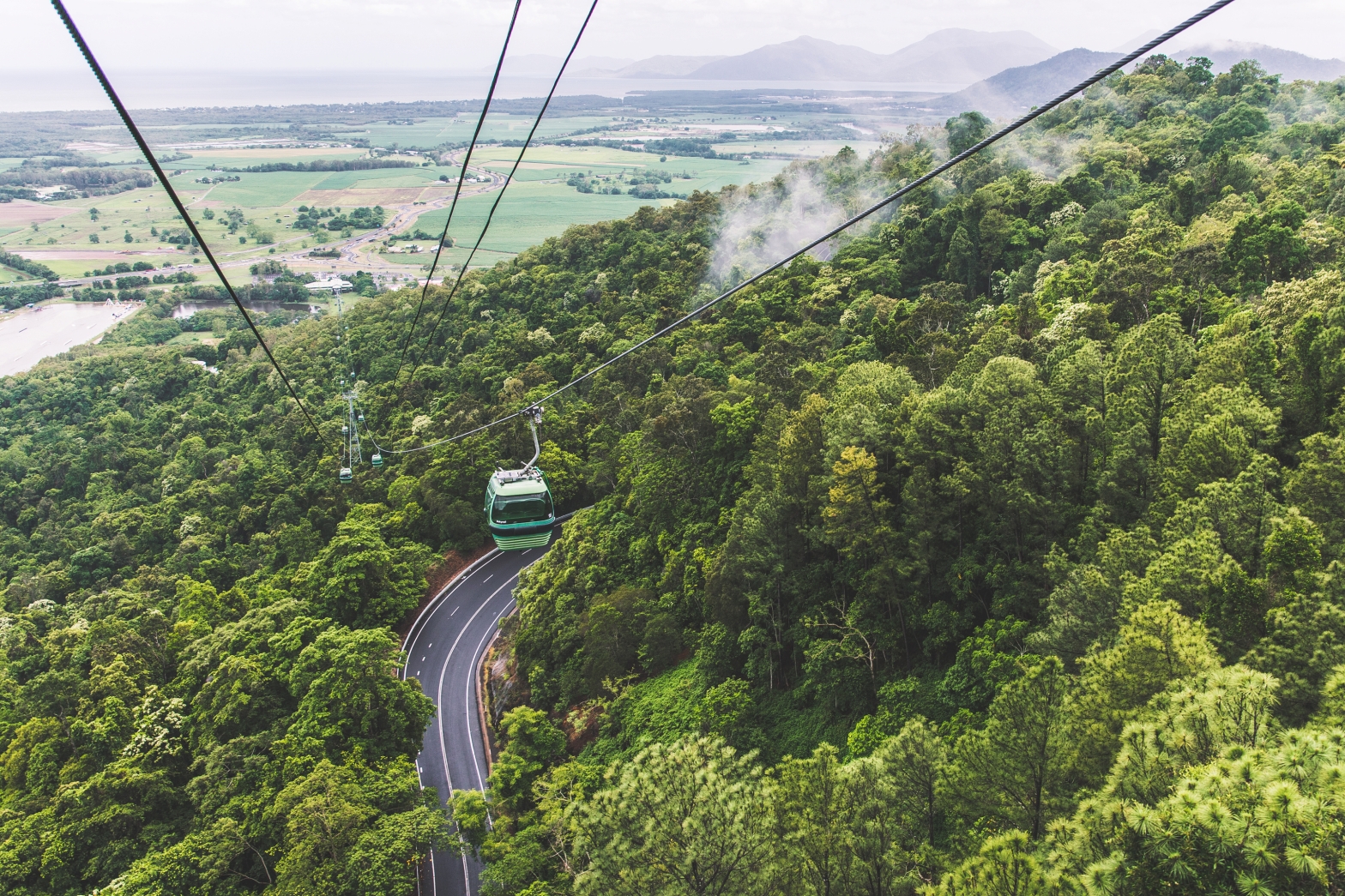 On the return from Kuranda to Cairns, you'll want to opt for the Skyrail Rainforest Cableway which is a 4.5 mile cable ride that takes guests soaring high above the rainforest with several stops along the way. The bird's eye views are stunning from high over the verdant beauty of the rainforest. Along the way, the gondola has two stops for a guided forest walk and then the gorgeous Instagram perfect view of the other side of the Baron Gorge and the stunning waterfall that cascades 850 feet down to its precipitous end below.
CAIRNS' BRAND SPANKING NEW FIVE STAR RESORTS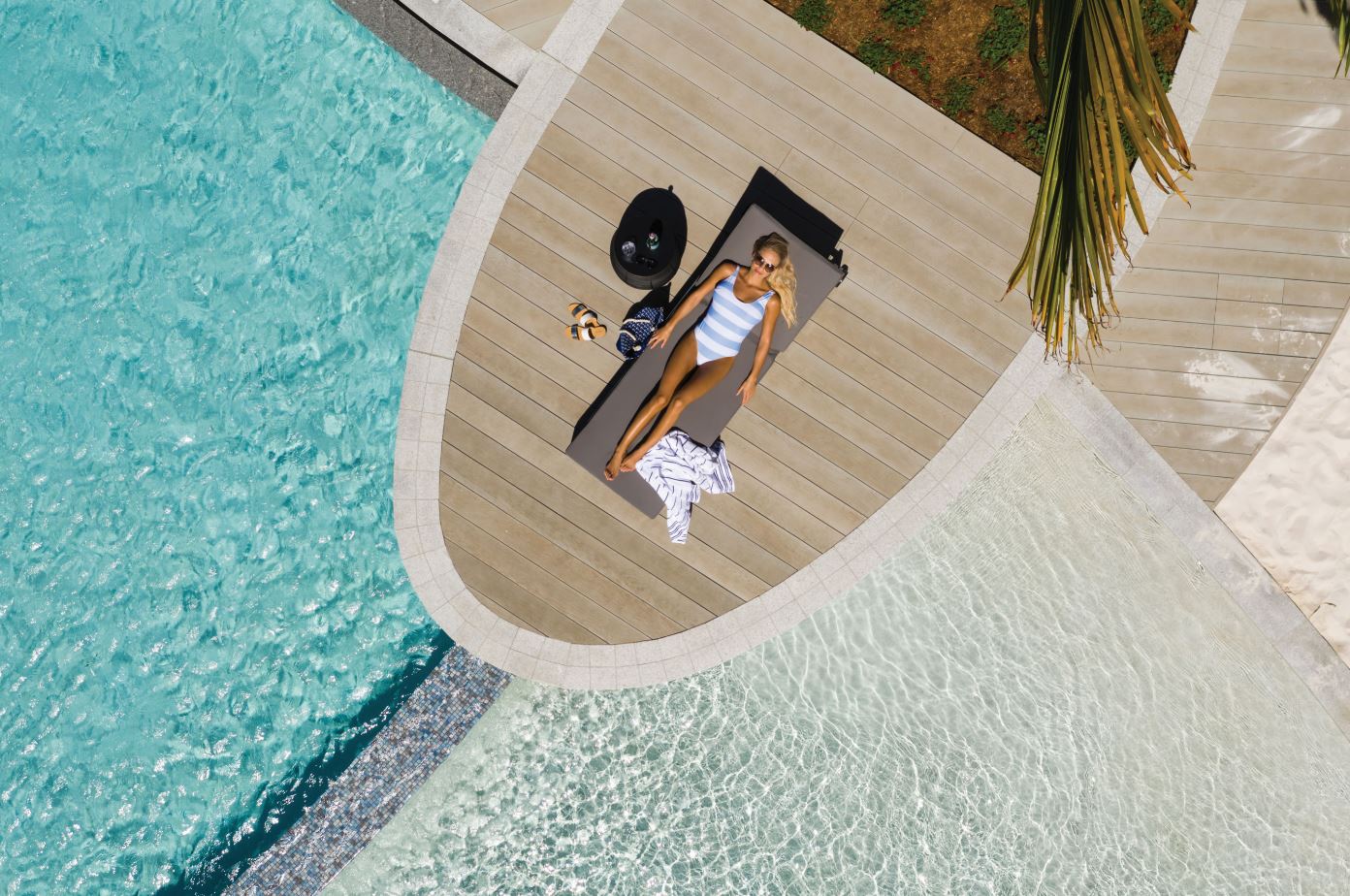 When it comes to luxury hotels in Cairns, there's a new sheriff in town and his name is the Crystalbrook Collection. The brand has single handedly created a ritzy tropical playground up north with a $900 million investment and three sparkly new five-star hotels to show for it. The swankiest place to lay your head is the Riley, while its more precocious sister hotels are the Flynn and Bailey.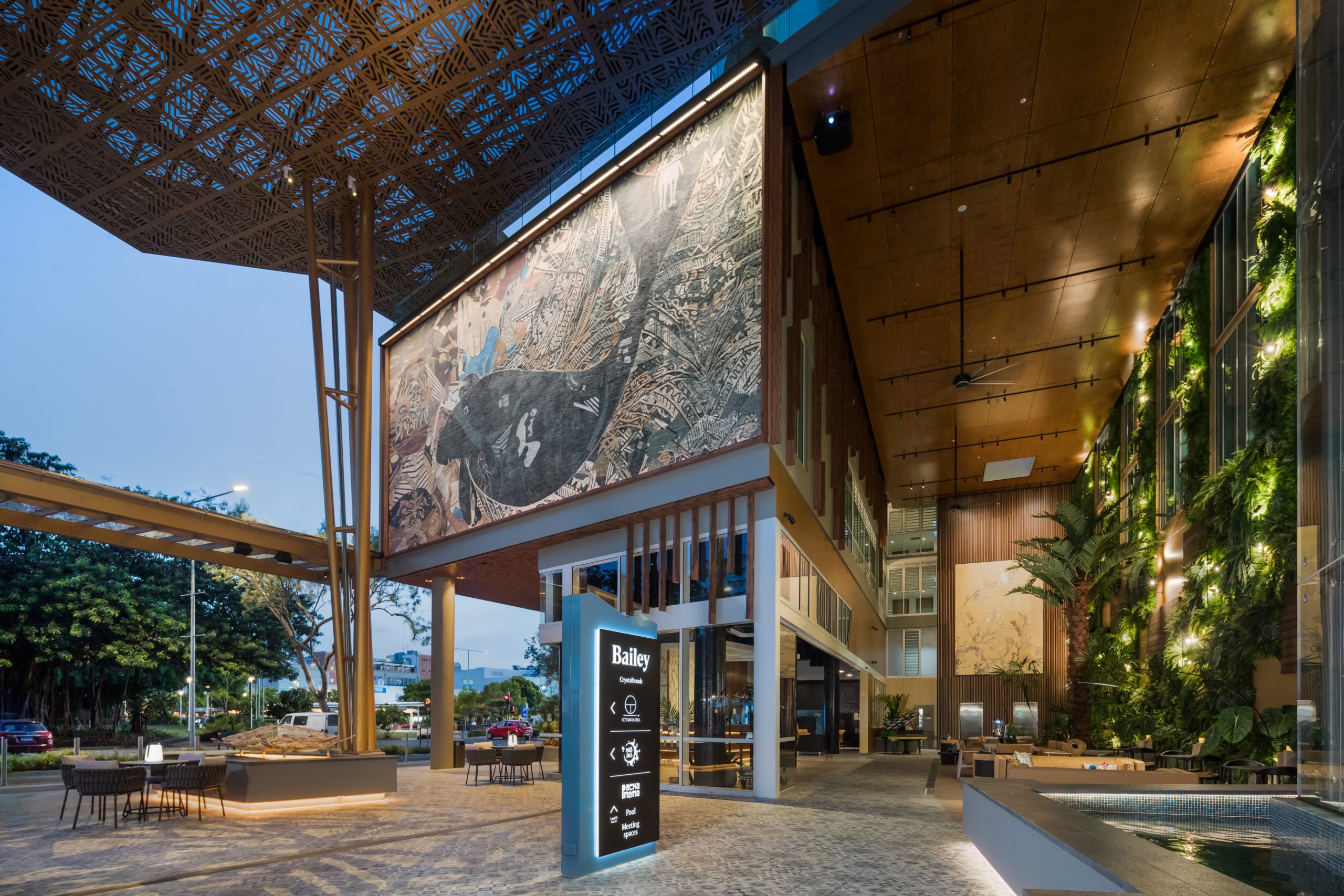 The Cairns downtown area is small with most of everything within walking distance or a short Uber ride away. One block away from the Esplanade and bustling waterfront area is where you'll find the Bailey. This newly opened hotel is made to be a stand out as one of the tallest buildings in the area and the only one, in a sea of white buildings, with a lime green hue, Once inside, you are immediately impressed. The entrance is an open-air atrium that rises four stories with a rainforest wall of live plants. Elsewhere there is a grand piano-like none you've seen before, neon-colored with bold florescent colors painted by a local indigenous artist. Art and culture are the calling card for this hotel that seems to effortlessly offer a lovely package of creature comforts and sophistication. Each floor features an extensive collection of artworks from mainly local and indigenous artists, yet none is more impressive than the massive centerpiece of the entrance area. The piece is Denger, or the dougong, and weighs over six tons, is comprised of 500,000 tiles, and took 25 artists 5000 hours to build. Impressive to say the least.
The accommodations impress as well with 212 tony rooms and suites to choose from all with edgy yet contemporary designed interiors of rich color, tones and textures. Rooms feature the best-in-class electronics, sleek gray stone tile bathrooms, and colorful décor items and accents that are as much functional as they are artwork. There's plenty to do without leaving this urban resort from a ritzy rooftop pool scene where you can also satiate your taste buds with Latin American cocktails and tapas from their eatery, Pachamama. Guests can also take care of that pesky sweet tooth at the Milk Bar serving up hot day quenching ice cream sundaes. For dinner, don't miss out on arguably Cairns' top steak house, CC's Bar and Grill which is on standby for your next carnivorous indulgence.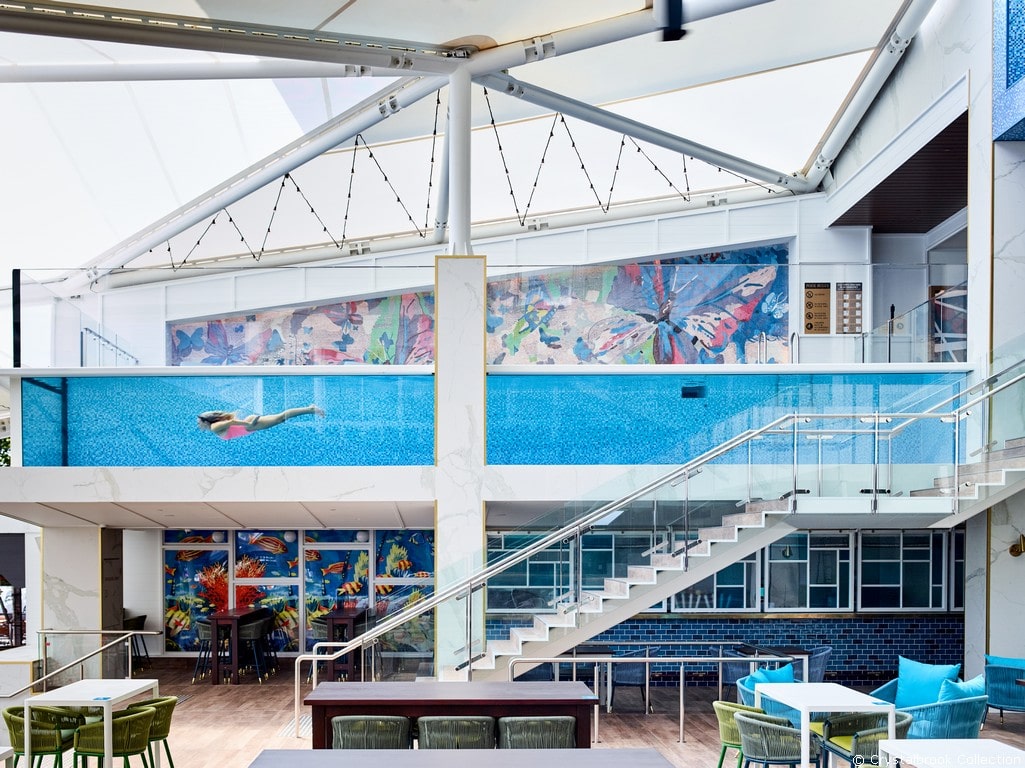 The Flynn is for those who have been incurably and terminally diagnosed with FOMO, or the fear of missing out. This abode offers a refined hot spot vibe for those who want to be in the center of the action. Think Cairns version of Miami's the Mondrian with sleek interiors and an ultra-sultry design. This hotel is made for entertainment with airy layout that faces the Esplanade with a four-story high atritrium under canvas sails. This is where you'll find their lively dining and entertainment venue, Boardwalk Social as well as the walking street and sea beyond.
This is an elaborate resort with a long sleek see through glass pool on the second floor, and a voyeurs wish come true, where you can see swimmers doing their laps or just splashing about. Their second pool is more secluded on the third floor with chic cabanas for lazing the day away. For dining there is the Boardwalk Social as well as Flynn Italian. For those looking for a bit less excitement, try their Whiskey and Wine with the largest collection of whiskey in the region.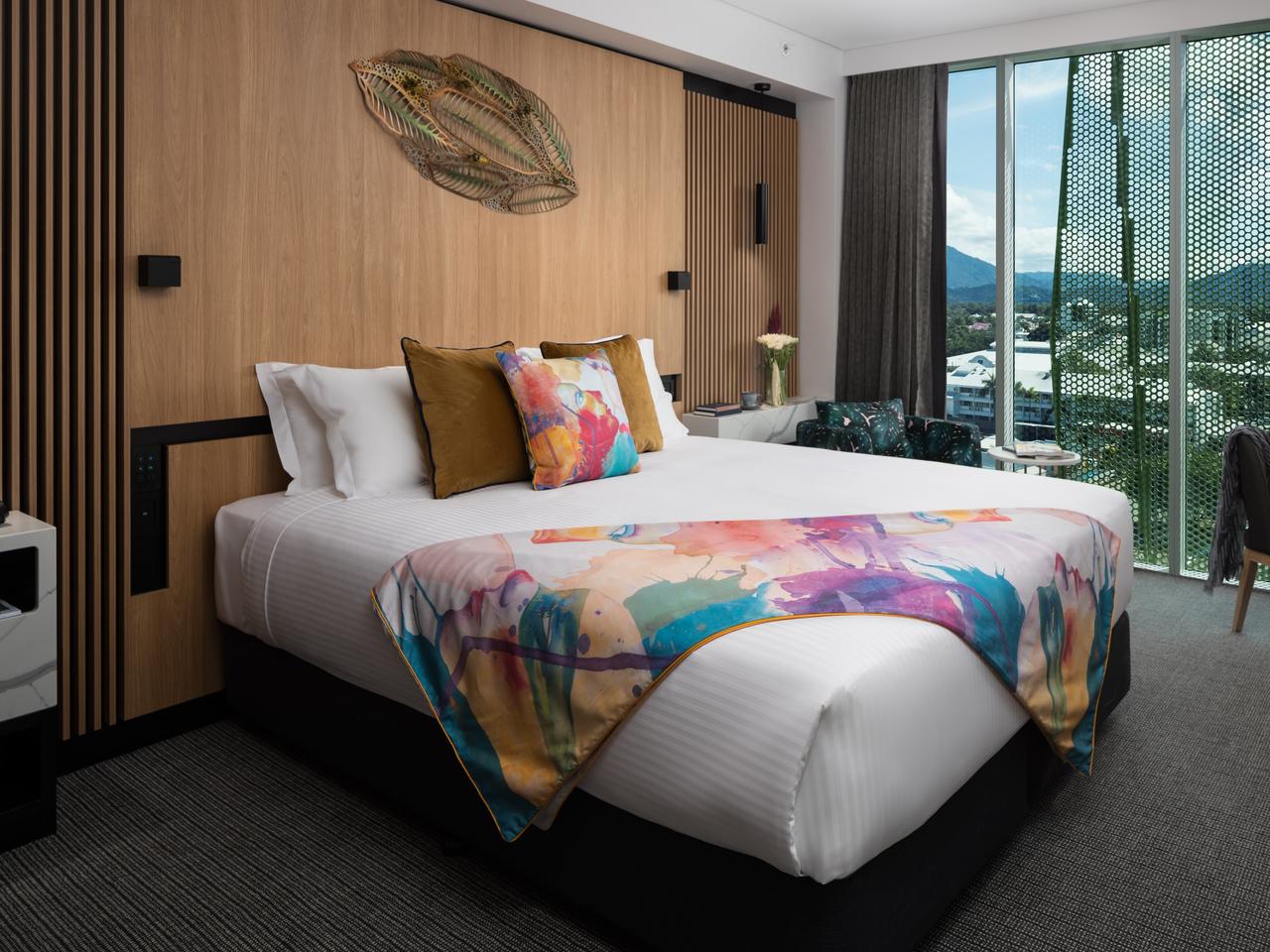 This a a large hotel with 311 well designed rooms and suites decked out in vibrant tropical color pallet of pinks, turquoise, adn gray with gold accented artwork, vertical timber paneling, and top notch amenities and electronics. The King Sea room is a grand choice as it overlooks the Esplanade and sea in the distance and includes a study nook, sumptuous bathroom and a lovely outdoor terrace for fresh air views of the Coral Sea.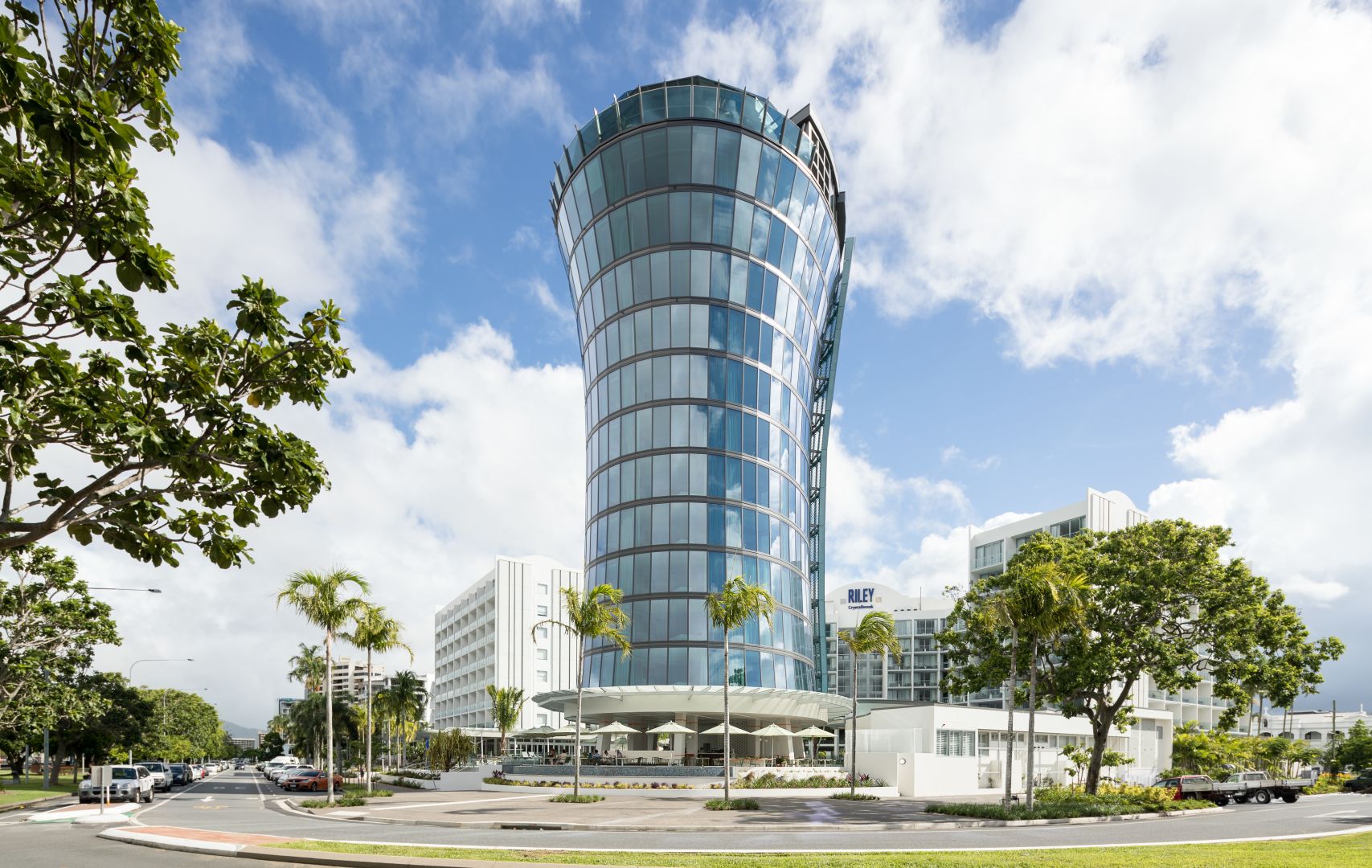 The one that stands alone at the top of the luxe hotel scene in in Cairns is The Riley. The five-star hotel doubles as the place to see and be seen and is also known for its most recognizable feature, a 12-floor glass cylindrical tower that permeates the skyline. The pièce de résistance is the uber-sexy pool scene around the lake sized lagoon-style pool with palm trees, cabanas, and chaise lounges under canvas umbrellas.
The 311 rooms of the tropical retreat range from cozy rooms to palatial suites. Their most coveted accommodations are the Panoramic Sea rooms in the tower with floor to ceiling windows and uninterrupted views of the sea and shore. Throughout the day, you will see the reef boats coming back to the marina with guests returning from their underwater adventures.
When it's time to come down from the glass tower, there are plenty of places to nosh or bend the elbow around the hotel. For their most spectacular venue, guests need not leave the tower and instead ascend to the rooftop for the city's tallest restaurant and lounge. Rocco's is an uber-stylish bar providing Moroccan and Mediterranean-style tapas and sharing plates with an extensive wine list and sophisticated signature cocktails. Several nights a week live music plays with a talented local band that creates a sultry place to enjoy a hip and happening evening.
DINE TIME IN THE TROPICS
For a town based on tourism, Cairns has some bona fide first-rate restaurants. As every foodie knows, dining is about the experience. Thankfully Cairns has many decadent offers for the sophisticated palate well beyond pub food and burger
STEAK HOUSE: CC'S BAR & GRILL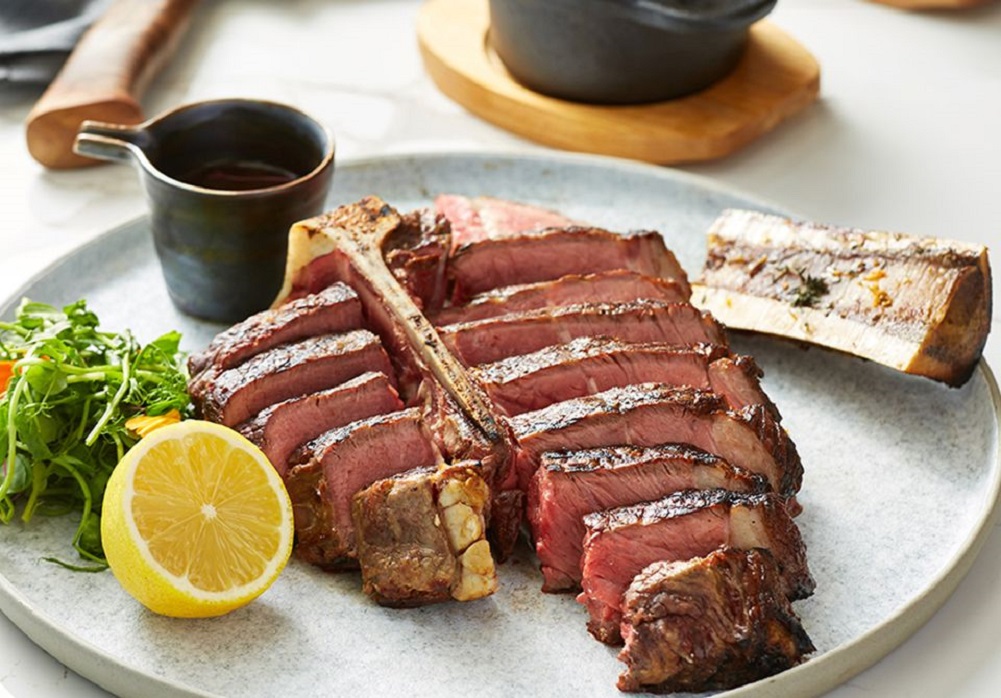 When staying at the Bailey, one need not go very far to fill up. Just a short elevator ride downstairs and you will find yourself in CC's Bar and Grill which is nothing short of a cathedral for the steak lover. This cavernous upmarket restaurant is made for the carnivore with bronze wall panels, rustic timbers and burgundy-red leather banquets. You will also see refrigerators stocked with their dry and wet-aged beef, one spell on the grill away from becoming perfect morsels bursting with juiciness and flavor.
The blue-chip Brangus beef is courtesy of the hotel's group's namesake cattle ranch, Crystalbrook Station. The not-to-be-missed Crystalbrook Signature 65 Day Rump 400gm is the cornerstone of an indulgent steak dinner that you are sure to savor. Of course there are other options as well as some pretty yummy sides like the smoked bacon and truffle mac and cheese but the star of the show is the steak. Playing in a support role is their extensive list of Australian wines. There's also an after-dinner whisky trolly on patrol as well as some fancy cocktails that deserve their own award of appreciation as well.
SPORTS BISTRO: BOARDWALK SOCIAL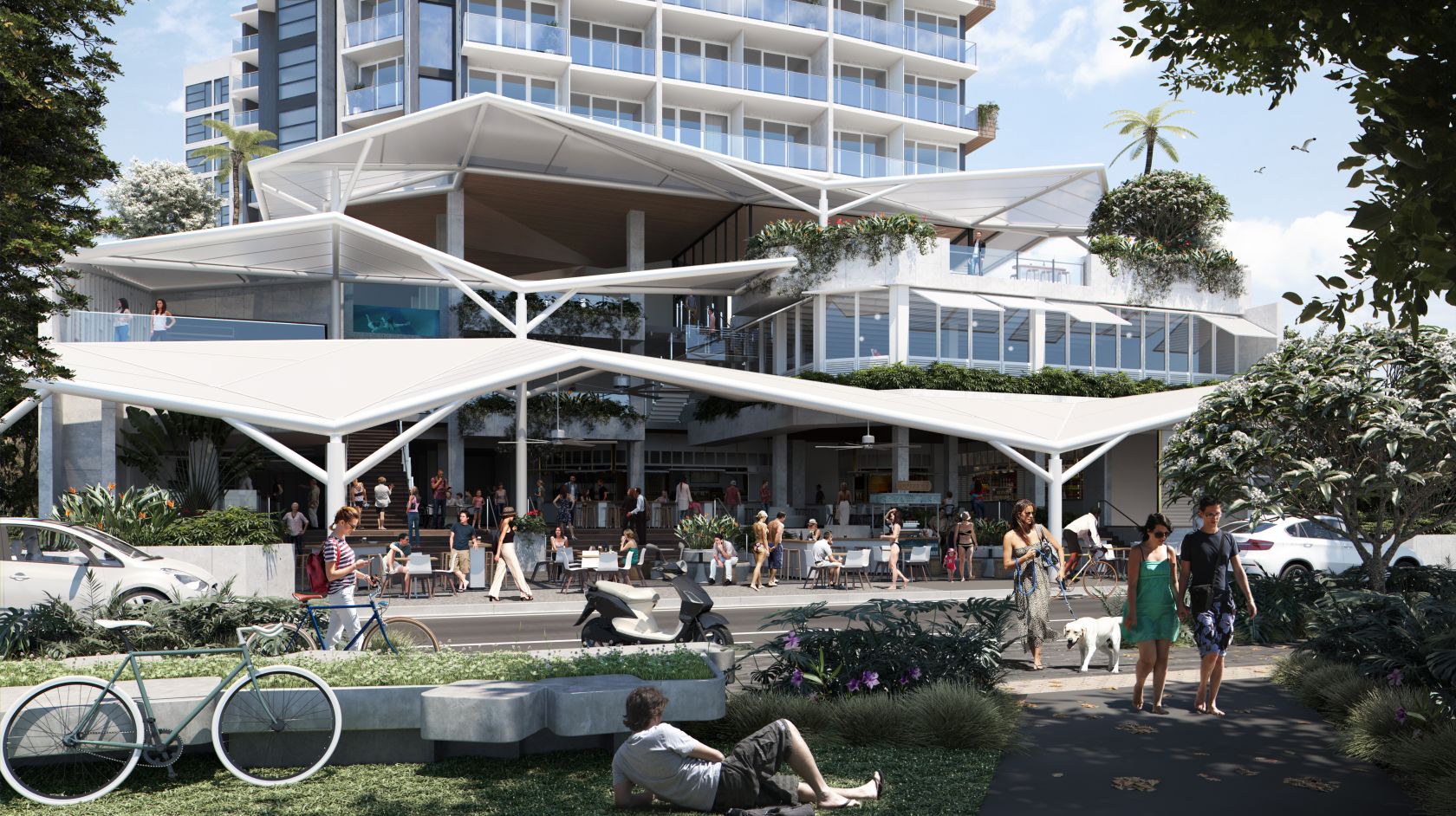 For a fun night in the middle of it all, the Flynn is the place to be in town. Boardwalk Social is their cross between a bustling bistro and a sports bar and is open for lunch and dinner. Hop over for a range of gastropub classics from burgers to pizza to a decadent seafood platter of fresh delicacies of the sea, done to perfection. Any night of the week you're likely to find a fun vibe and entertainment from DJs to live bands. It also doubles as an upmarket sports bar with big screen tv's and 36 frosty beers on tap. Guests queue up for the front row seat at Esplanade which is Cairns version of Miami's Ocean Drive and a happening walking street by the shore so there's always a dessert of people watching to indulge in as well.
ITALIAN: LA FETTUCCINA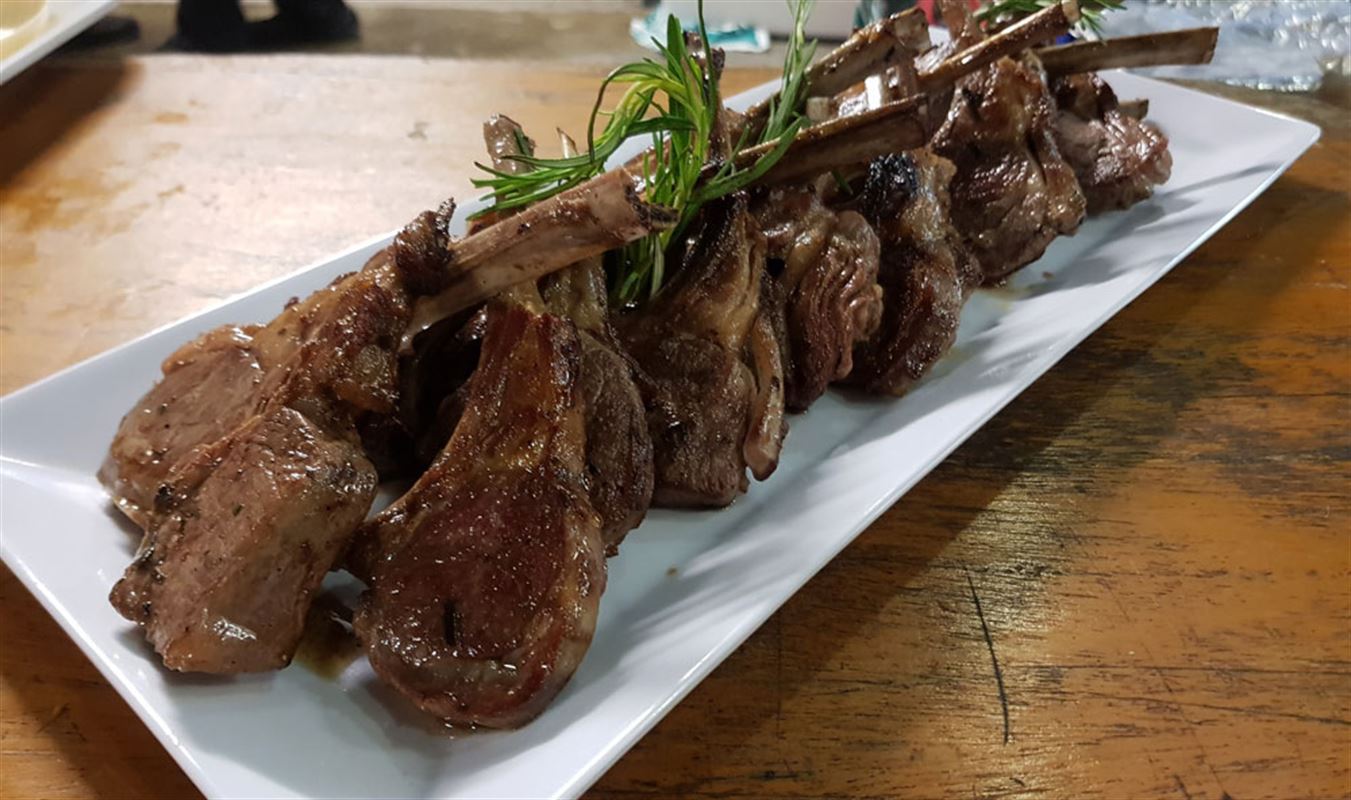 In a town like Cairns, restaurants seem to come and go as often as their patrons. To last in this Cairns, you've got to be doing something right and that's just what you'll find at a quaint Italian eatery, La Fettuccina. They've been in business for 30 years, unheard of in this town, mainly because of their back-to-basics formula. It's all about the good vibes and honest Italian food made from traditional recipes. Expect fresh local ingredients and pasta that they make from scratch every day. The staff is warm and capable as is the chef and owner John Japp who, along with his wife and partner, Andrea, are there to personally welcome guests nightly. Indoors offers a lovely casual atmosphere yet most guests will opt to dine alfresco on the sidewalk café area for fresh air and watching the sights of the street life go by. There's a reason why they continue to have a long line of regulars dropping in daily, just as they have for over 30 years.
AUTHENTIC AUSTRALIAN 'TUKKA': OCRE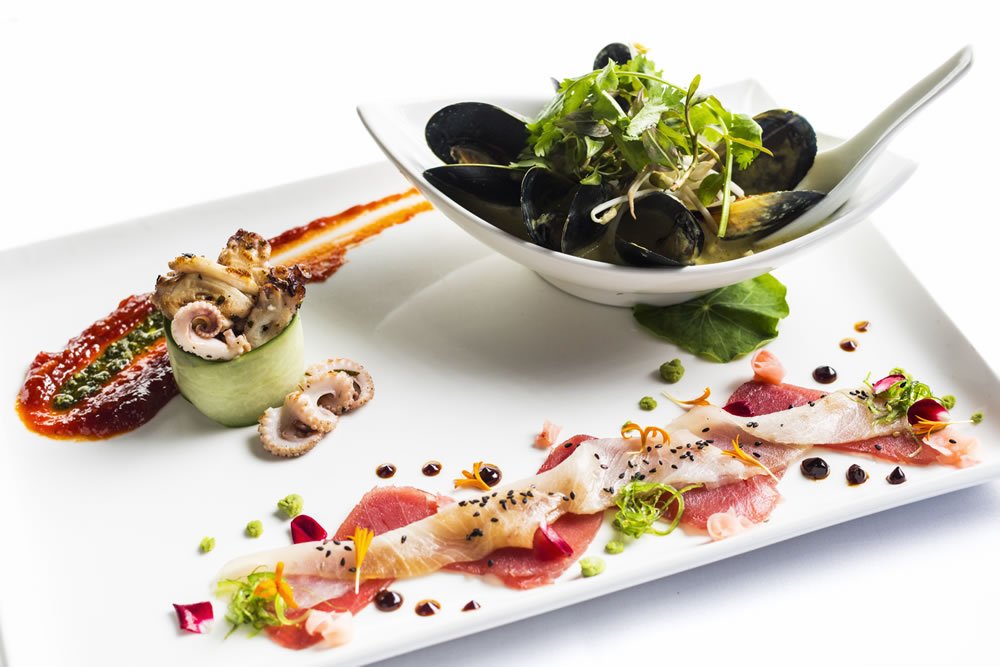 One restaurant in Cairns is like nothing most of us have never tried before. We've all had Italian, French, Greek, seafood and steak but when is the last time you had food made with indigenous Australian ingredients? Ocre is unique in its focus to use sustainable, seasonal and indigenous ingredients as the focus of their cuisine. Marry this with elevated preparation techniques and you'll have a meal that is authentic, exquisite and is sure to surprise and satisfy every range of palate.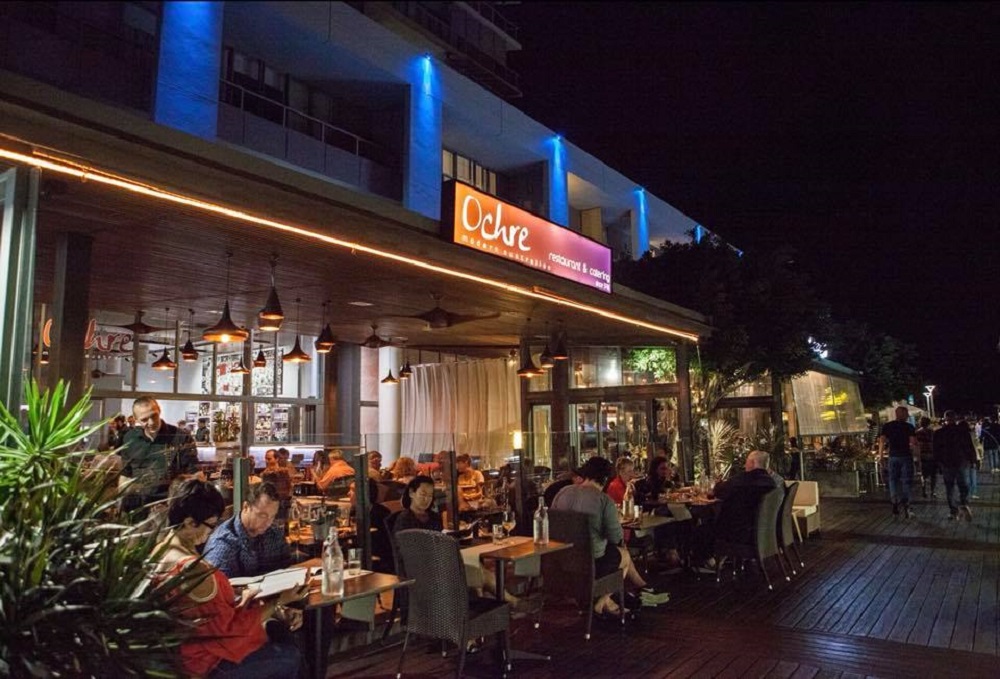 The setting could not be more appetizing as well on the boardwalk overlooking the marina where patrons dine alfresco or stylish decor of the indoor restaurant. The menu is nothing short of a virtuoso performance, using local ingredients or "bush tukka" such as lemon myrtle, bunya nuts, or muntries (native cranberries) amongst others, all of which are now widely accepted as superfoods. The menu ranges from casual to sophisticated with dishes such as the Australian antipasto platter: 'roo terrine, emu carpaccio, and smoked crocodile or for dessert of wattle-seed pavlova with Davidson plum sorbet and macadamia biscotti and what Lonely Planet describes as "worth of moving to Cairns for". And the strange thing is you'll probably agree.
ELEMIS SPA
After all of that rouging it inside and outside of Cairns, you'll want some downtime where you can rejuvenate and be pampered. The Crystal Collection has got that covered with two Elemis Spas in the Riley and Flynn hotels. The treatments are first class and range from facials to deep tissue massage to signature rituals. There you'll find another level of relaxation and be ready for whatever is next in your Cairns adventure.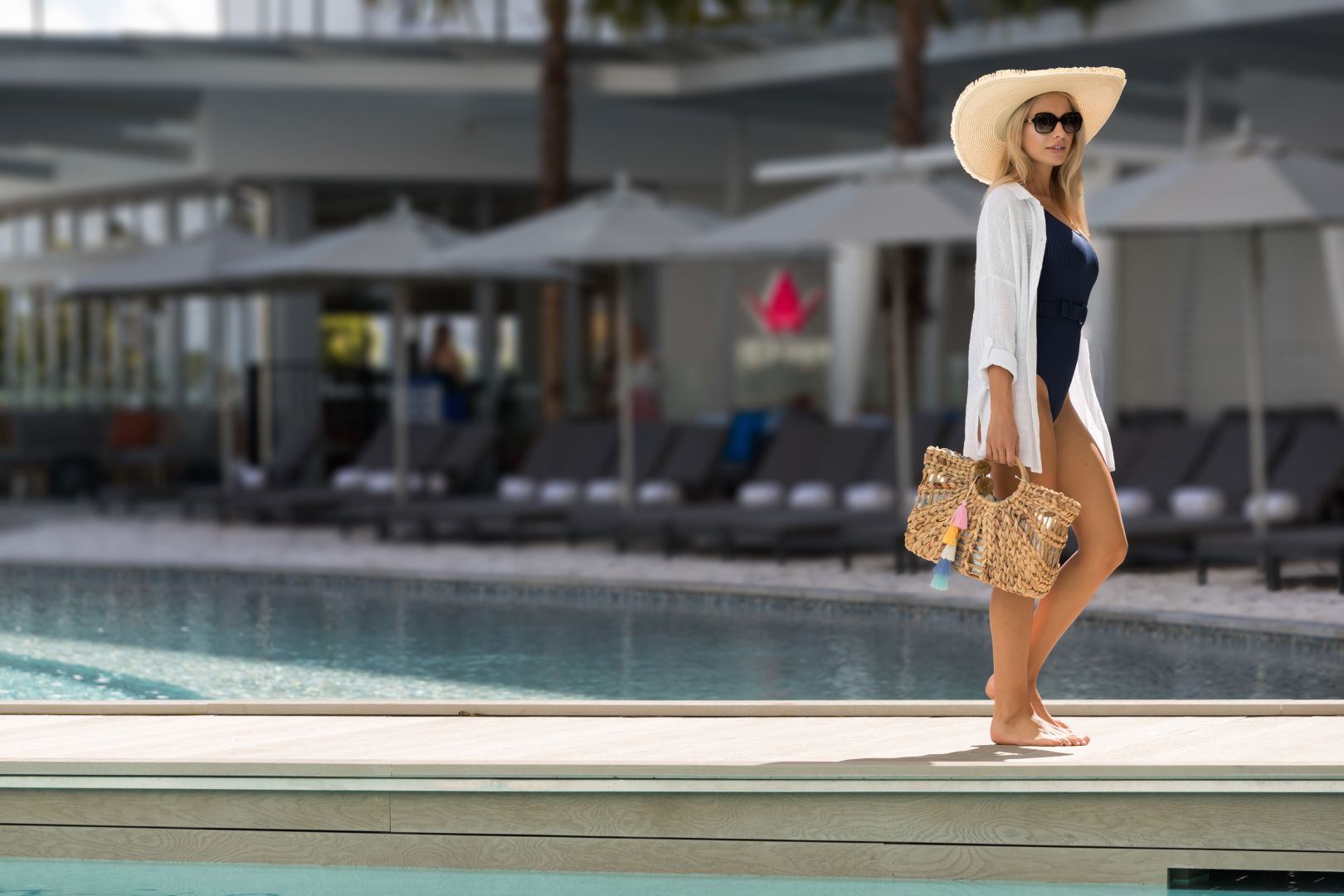 When most think of Cairns, they think of it as a tourist town and a great place to see the Great Barrier Reef. Yes, that is true but they're so much more to this town that makes it ideal for the savvy traveler. From thrilling outdoor adventures to indulgent resorts and an offering of palate-pleasing eateries all of which make Cairns worthy of an in depth discovery beyond the reef.