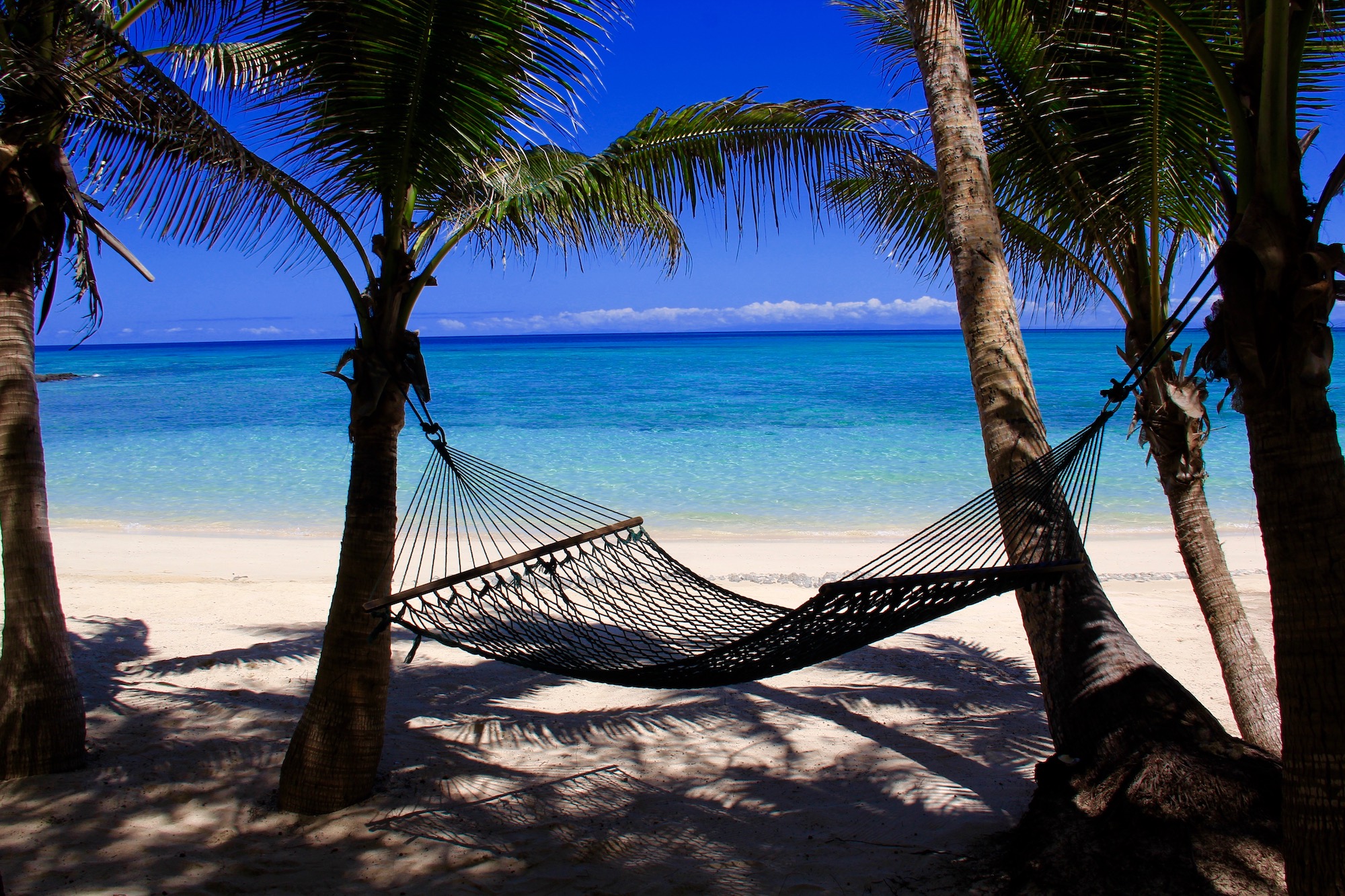 Beth Graham
The story behind Fiji's most magical resort, Turtle Island, is as unique as the island itself. In 1972, U.S. cable TV exec Richard Evanson was looking to escape the frenzy of corporate life and a sour divorce. He wound up in a bar in Fiji and after a night of heavy drinking, found himself the proud (perhaps hungover) owner of a 500-acre barren and deserted island. Days later, he journeyed to the island with nothing but a generator, refrigerator, and tent with plans to live in seclusion. A villager from a neighboring island saw his helicopter land and, out of curiosity, made his way over by boat. They became fast friends and together, they, along with other villagers, planted over 500,000 trees and began transforming the island into Richard's own private, tropical paradise. He loved the seclusion but in the late 1970s, Columbia Pictures took notice of the island while scouting for a destination to film a remake of Blue Lagoon. He was ambivalent, but soon found himself building wood and straw huts, or Fijian bures, for the film crew. He realized the potential of the island, and in 1980, welcomed his first guests to Turtle Island. With only 14 bures today, the island maintains its charm as a secluded, authentic and preserved destination.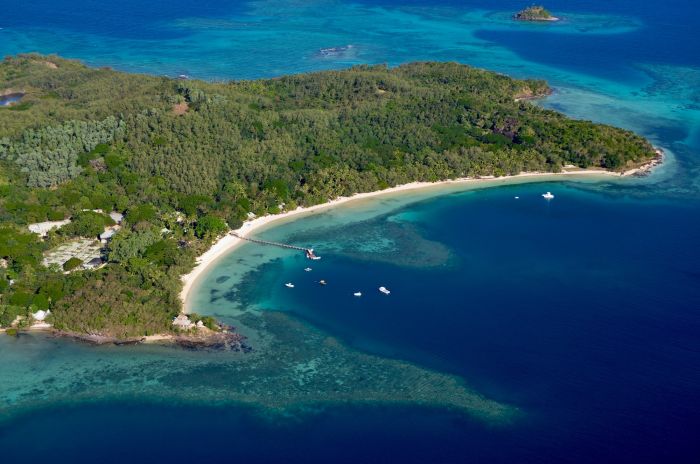 Beth Graham
Arriving on Turtle Island is an experience unto itself. The island is so remote that it's only accessible by seaplane; the 30-minute flight was breathtakingly beautiful, flying low over the Pacific dotted with tiny islands. As we coasted into the dock at Turtle Island, we were met with music and singing from the island's staff. Two of the island's "warriors" scooped me up and carried me off the plane across the water, a long-standing tradition, while my husband waded in. Instantly, we were greeted with their traditional "Bula" welcome and warm, genuine happy-to-meet-you hugs.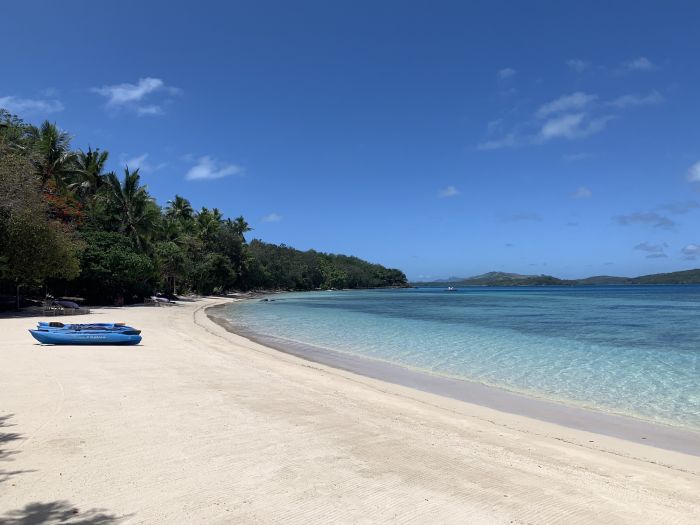 Beth Graham
We were introduced to our Bure Mama for the week, Elle, our personal concierge who did everything from stock the room daily with fresh baked goods to intuitively bringing us cocktails as we hung out on our hammocks to packing our beach bag for daily excursions. Bures are the private villas – there are only 14 on the entire island so it truly is a private escape.
There's not much to daily life on Turtle Island. And that's perhaps the best thing about this place. This was by far the most relaxing trip I've ever taken. And my high-strung, type A husband fell into this groove as well. We'd join the other guests for a communal breakfast at a table on the beach then retreat to our own private beach to lounge in hammocks at the water's edge. Periodically, Elle would show up and offer us fresh coconut water, in the coconut of course, or offer a snack or cocktail. Following a communal lunch of local delicacies, we'd retreat to the outdoor daybed on our bure's front porch for a boozy nap.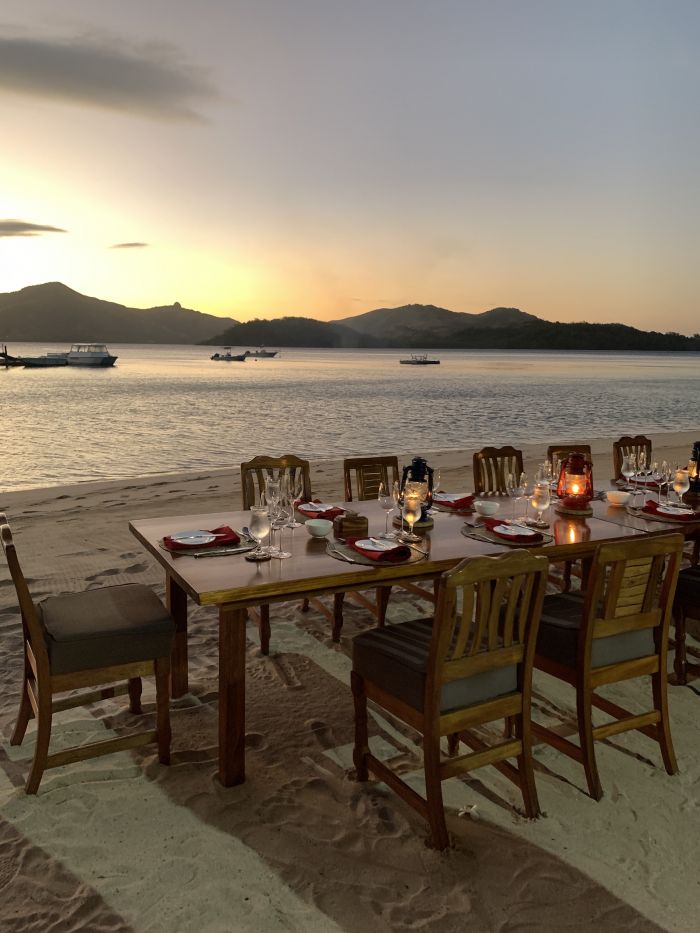 Beth Graham
This was pretty much my daily routine. Don't get me wrong. There are plenty of activities if you choose. My husband went scuba diving several times, lots of guests snorkeled each morning, there are private beach excursions, horseback riding, hiking, and plenty of island life to explore.
As I mentioned, there are only 14 bures on the island and with the exception of a couple of family weeks, it's a couples-only resort. That means that there are only 28 guests on the island any given week. So privacy and solitude are the island's attraction.
We had one of the last bures on the island and I could seriously go hours without seeing another person. So if you're looking for a place to get away from it all, this is it.
And while the destination itself is simply magical, it's the local people who make the resort so incredibly amazing. And I don't say that lightly. I won't say they go above and beyond to make you feel welcome, it's simply part of their culture. It comes naturally for all of them. They genuinely want you to have the time of your life. Every staff member, there are over 100 to take care of the 28 guests (do the math), learns each guest's name and you're greeted throughout the day with "Bula, Beth," or the occasional "Bula Bula!"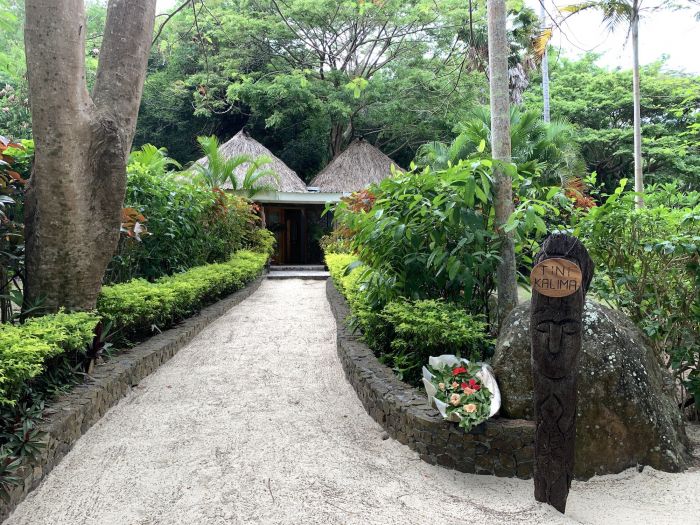 Beth Graham
It's just one of those special places where I truly left a piece of my heart. And I absolutely plan to return someday. Many of the guests we met are return visitors, some making their first trip there over a decade ago, but they return every few years, to the same staff, to the same bure. It's like a home away from home.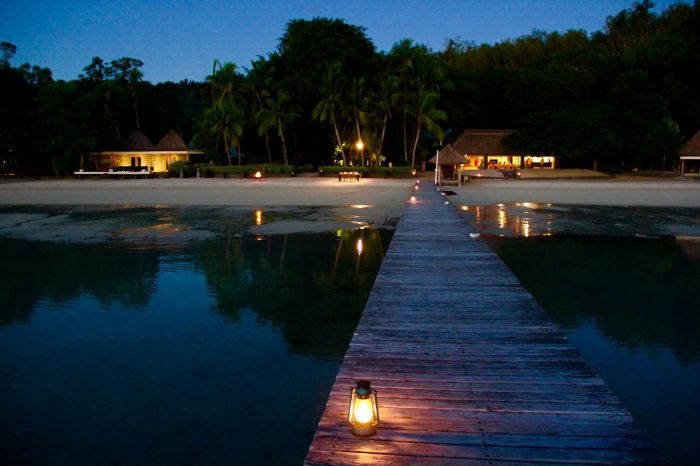 Beth Graham
Turtle Island at night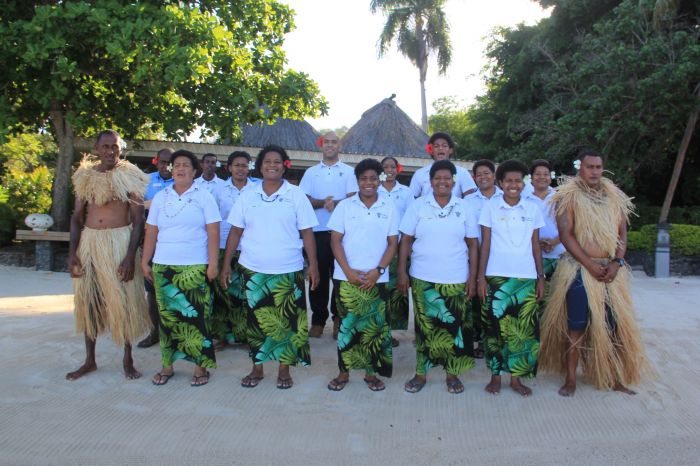 Beth Graham
The hospitable team on Turtle Island