Olivier Blaud
From Pole to Pole: Le Commandant Charcot's New Arctic and Antarctic Cruise Adventures
The North Pole and South Pole are amongst the most inhospitable, and mysterious regions on Earth. Both are massive white layers of ice and snow, profoundly cold, and unchanged for millennia. And yet, both poles have historically been seductive areas that have called explorers who wanted to experience and explore the beginning and end of Earth's global latitudes.
But yet, polar travel has historically been demanding, and many who would have loved to go have been hesitant: about comfort, about security, about eco-sensitivity, and, personal wellbeing in the face of extreme cold and distance-- these have been behavioral impediments that have kept many from exploring new vistas.
But now, there is a new option – putting fears of discomfort and environmental sensitivity to rest forever.
Le Commandant Charcot is the first luxury hybrid electric polar exploration ship powered by liquified natural gas. It is, not only the essence of responsible and sustainable sailing, but it also defined a new low impact polar navigation, taking advantage of innovations and new, market-leading technologies. This first hybrid-electric polar exploration ship powered by LNG has been designed with the greatest attention to detail in terms of safety and respect for the environment. And it has been designed with the greatest attention to passenger comfort as well.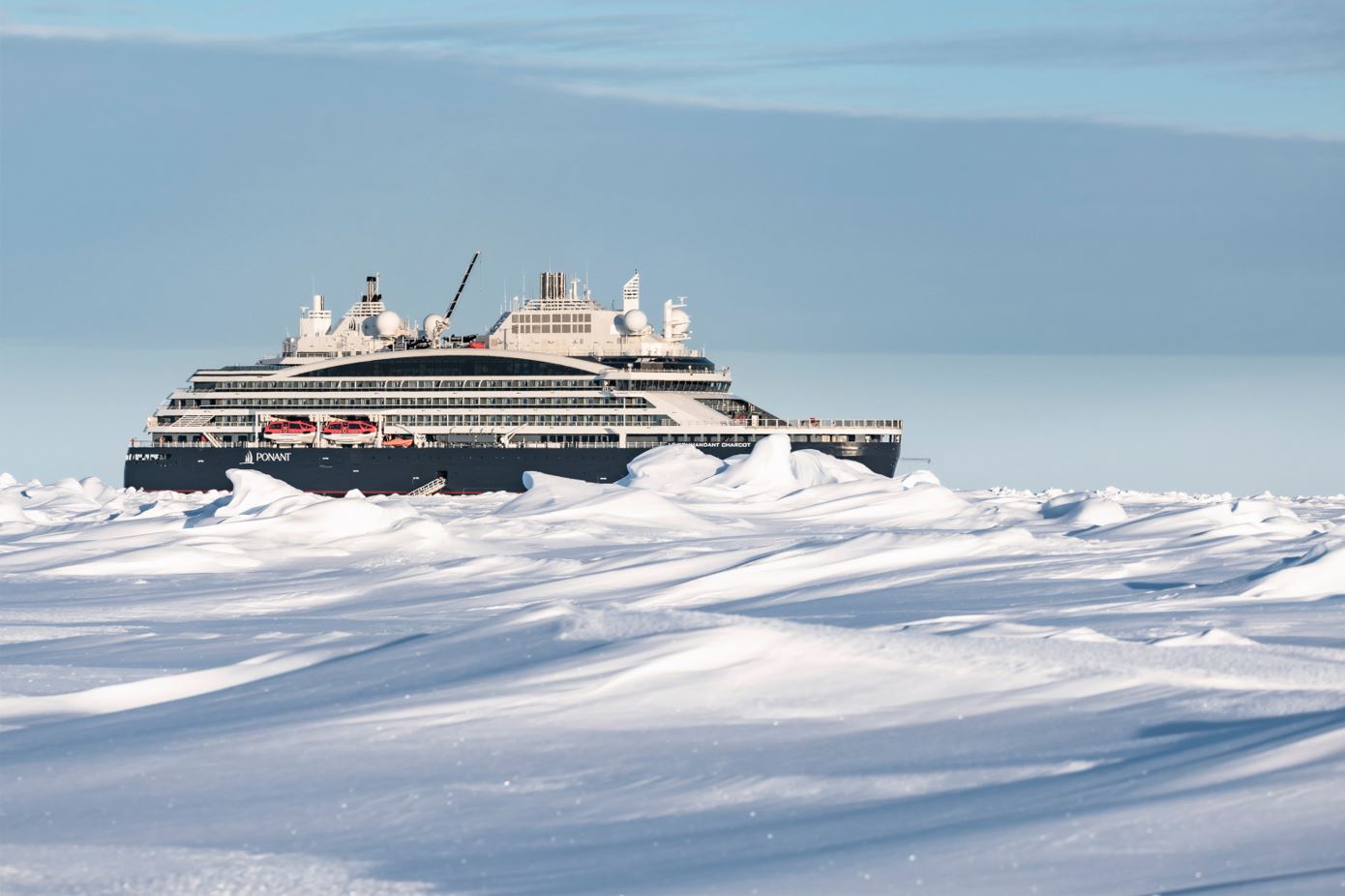 Olivier Blaud
This new vessel is part of Ponant, the only cruise company sailing under the French flag, and whose fleet defines the French way of life. It is translated through the French cultural standard of understated elegance as it moves from pole to pole, through the frigid waters of the Arctic and the Antarctic. On these voyages, the passengers enjoy the surprise of new experiences: -– Emperor Penguin and Albatross in Antarctica, Polar Bear, Arctic Fox, and Reindeer in the Arctic, all in the comfortable elegance on Le Commandant Charcot.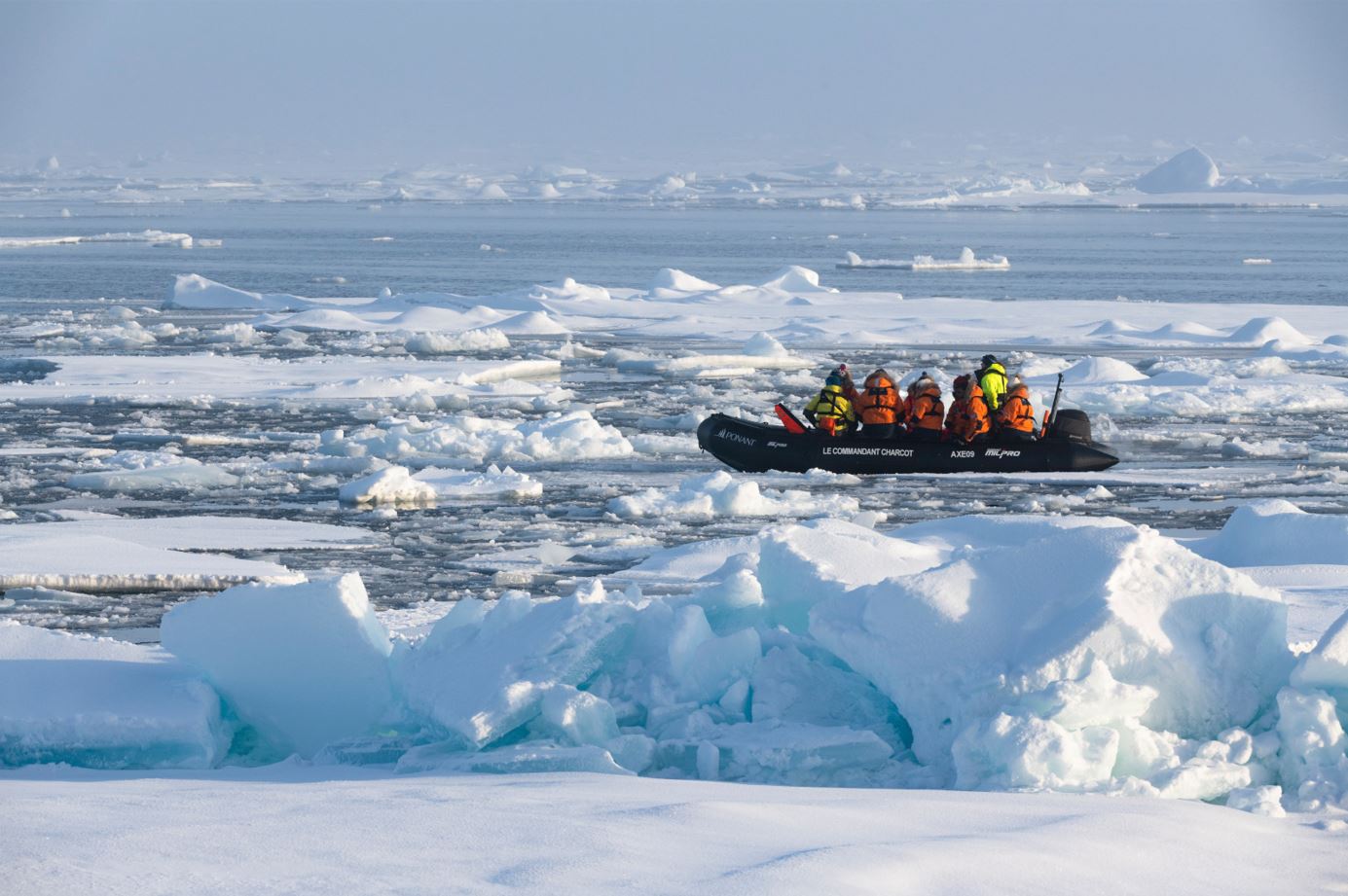 Olivier Blaud
Equipped with 123 suites and staterooms with private balcony or terrace, Le Commandant Charcot defines the PONANT philosophy: to provide an exceptional atmosphere for every passenger welcomed, all with the feeling and sense of sailing on a private yacht.
The indoor swimming pool, the conservatory, the panoramic restaurant, the Blue Lagoon outdoor restaurant, the Main Lounge, the Observation Lounge, the lobby --each of the common areas have been designed to convey a unique French style of luxury inside while arousing wonder and amazement outside. The Ponant wish is for voyagers to seek and feel the soft, yet intense Polar light as they sail beyond defined horizons, to experience dazzling blues, gunmetal grays, sliver whites -- all hues of extraordinary polar landscapes, from the comfort of Le Commandant Charcot's suites, terraces and balconies.
On this unique vessel, are four 1,011 square foot, split-level suites equipped with private terraces and Jacuzzis. The 1,237 square foot Suite de l'Armateur Shipowner's Suite features wide sliding glass doors offering stunning panoramic views and opening out to a 2,002 square foot private terrace. In addition, there are private balconies for all cabins and suites, a terrace for the Duplex suites and the Owner's suite, butler service and priority boarding for the Owner's Suite, Duplex Suites, Privilege Suites and Grand Prestige Suite, all with individually-controlled air-conditioning, 24 hr room service, Satellite TV channels (availability dependent on navigation); selection of videos on demand, Bose TM Bluetooth speakers, a direct line phones, and Satellite reception (availability dependent on navigation and latitude.)
With Le Commandant Charcot, PONANT envisaged the cruise voyage of tomorrow enveloped in a polar odyssey. The Arctic Polar Cruises travel from France to Reykjavik, to the Geographic North Pole, and many places in between. The Antarctic Cruises travel from Punta Arenas and Ushuaia to beyond the Antarctic Circle, many to the Bellingshausen Sea and the Charcot and Peter 1 Islands.
With these new Polar voyages, the passenger easily becomes a contemporary Ulysses, or Shackelton, or Peary, or Byrd, all great explorers --but with a major difference -- along with seeing the unperturbed, frozen remoteness of these lands, there is also the comfort and joy of luxury services, making the memories of experiencing the farthest reaches of such dazzling Polar landscapes warmer and more familiar.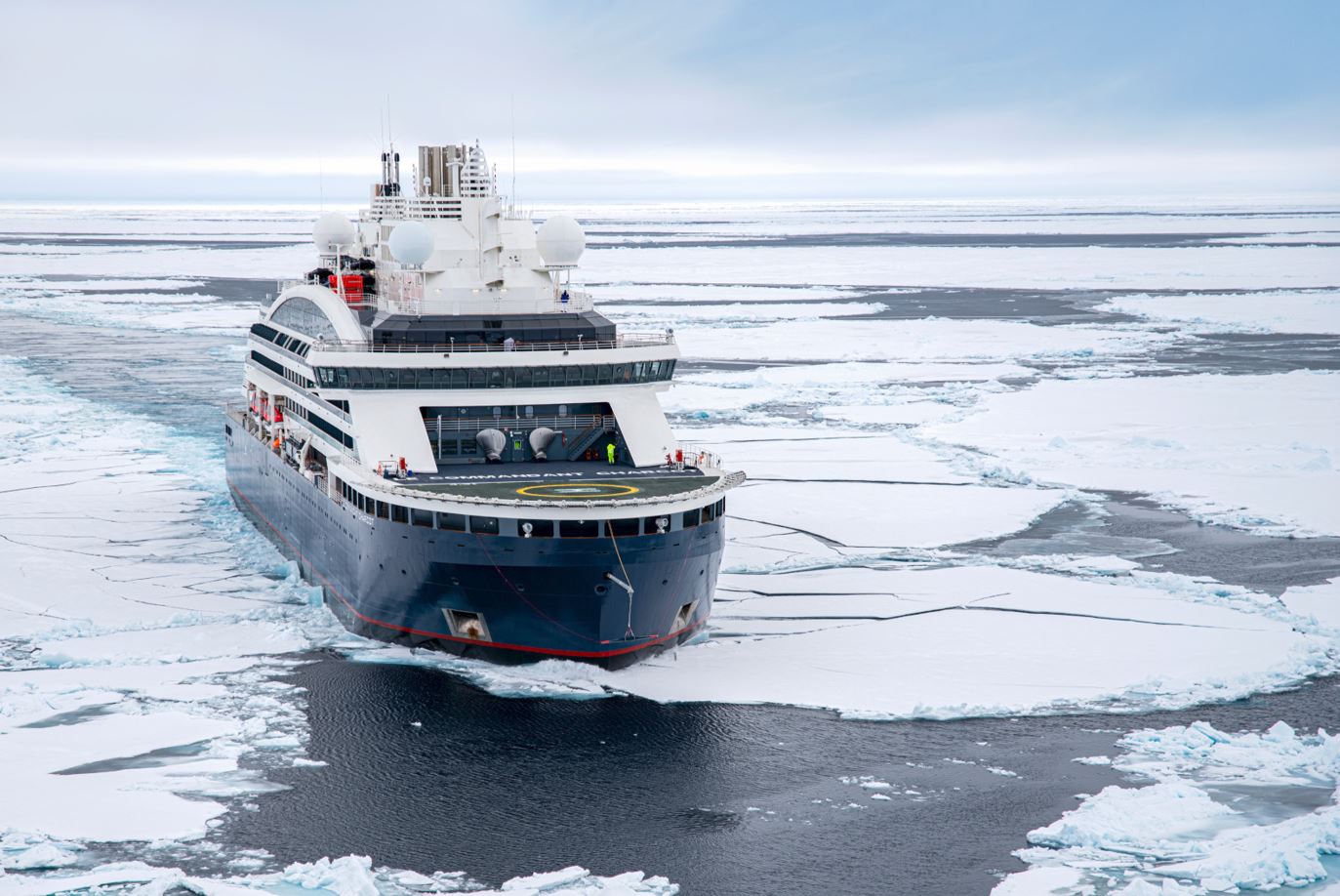 Olivier Blaud