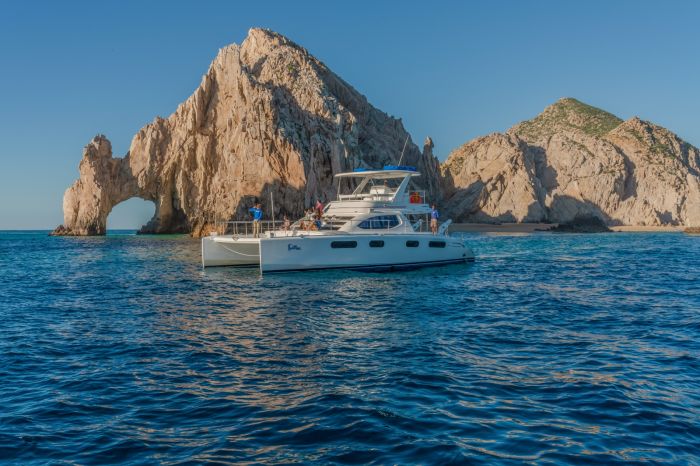 (credit: Cabo Adventures)
The resort city of Cabo San Lucas on the southern tip of Mexico's Baja California peninsula offers a destination for experiences that travelers will never forget. Offering a backdrop perfect for your next travel adventure, the city is located where the pristine blue waters of the Sea of Cortez meet the Pacific Ocean. One company that has been taking special vacations and making them extraordinary experiences over the past 10 years is Cabo Adventures.
Offering outstanding and safe experiences that will create lifelong memories, the company offers more than 25 adventures on land and sea as well as a selection of luxury adventures that take advantage of the unparalleled coastal beauty and unforgettable Mexican spirit. With outposts directly on the marina of Cabo San Lucas as well as in San José del Cabo, Cabo Adventures presents unique offerings that will attract all types of tourists. From their outdoor zip line adventure to the camels + ATV + eco farm tours on land to swimming with whale sharks or the dolphin signature swim, guests will be able to explore the beauty of Cabo.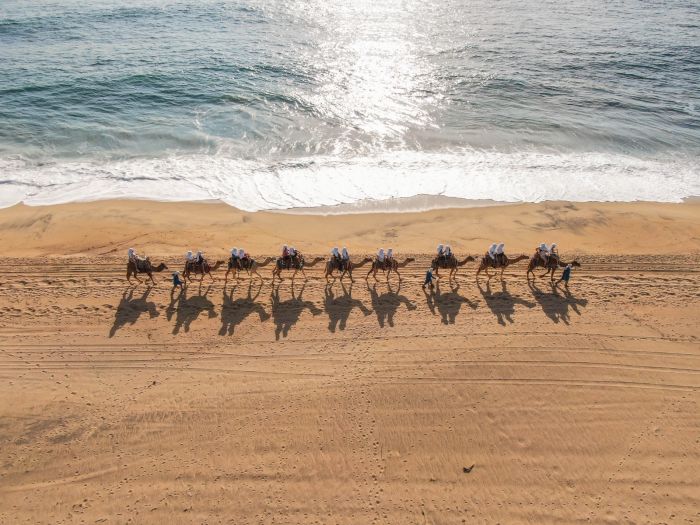 (credit: Cabo Adventures)
"Our tours are aimed at singles, couples, families and groups of friends, we have an experience for everyone," said Lorena Pérez Malagón, Marketing Manager for Cabo Adventures.
Beyond their standard and popular tours, the company also offers luxury adventures, private tours as well as an extensive private yacht portfolio. One of their more special private tours is their 10-hour Sea of Cortez ($4,679) trip for up to 22 guests, where a 46ft. double-deck Leopard Powercat yacht cruises guests out toward Espiritu Santo Island to snorkel alongside sea lions, manta rays, sea turtles and more.
Next, the Outback & Camel Safari ($1,799) can be booked for a group of up to 14 guests and takes guests on a five-hour excursion across the captivating Tierra Sagrada Ranch ending with a multi-course Mexican lunch and tequila tasting. Their Sailing Day Trip ($2,448) can be booked for a group of up to 16 guests on a 50-foot luxury boat for a four-hour sail along Cabo's remarkable coastline with stops for snorkeling, paddleboarding and more.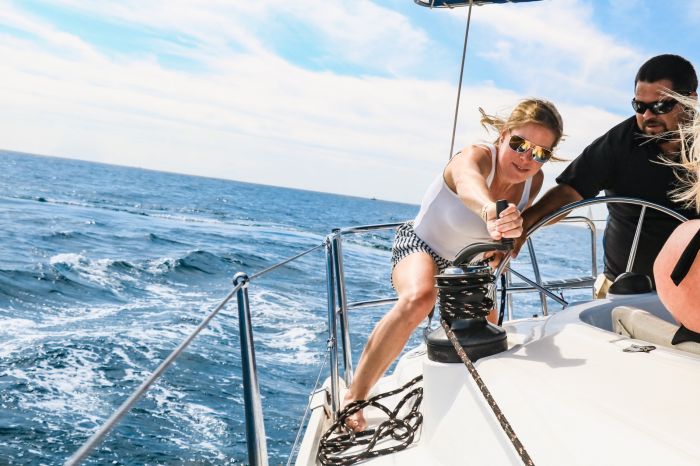 (credit: Cabo Adventures)
Other private tours include the Sunset Sail for up to 16 guests ($1,675), Whale Watching for up to 18 guests ($1,679), Whale Shark Snorkeling Experience for up to 7 guests ($2,799) and their full five-hour Outdoor Adventure for up to 14 guests ($2,159). Their second line of luxury experiences include the private yacht experiences aboard one of their 15 ships which offer a multitude of options from food and beverages to water activities on board.
"We wanted to provide private tours to our clients so they could experience an ultimate personalized and customized service," said Lorena.
Available to book for three to five hours, select from the 45-foot Sea Ray Yacht, 45-foot Double-Deck Azimut Yacht, 52-foot Regal Cruiser Yacht, 46.52-ft Leopard Sailcat Catamaran, 46.23-ft Leopard Powercat Catamaran or 50-foot Beneteau Monohull Sailboat for an exclusive adventure. These exceptional charter yachts will take their guests to all of the must-see sites around the area including The Arch and Land's End, Santa Maria Bay, Chileno Bay, Palmilla Bay and more. For those who even want to step it up a notch more on their private tours can book additional services through their concierge team which include premium food and beverage options.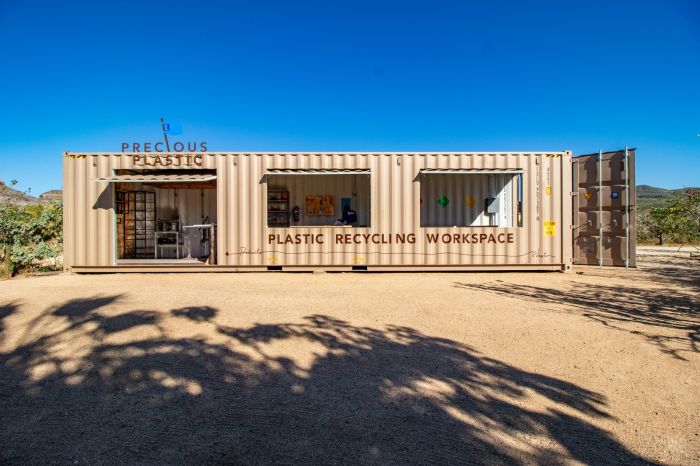 (credit: Cabo Adventures)
With a staff of over 500 guides, drivers, photographers and operational crew, Cabo Adventures provides quality service throughout their complete range of tours while sharing the culture, wildlife, biodiversity and natural beauty of Los Cabos with visitors. Beyond their list of thrilling activities, the company also aims to inspire change by their conservation and sustainability initiatives along with community involvement, to save wildlife, inspire action and protect the planet.
Complete your bucket list and discover the most thrilling things to do in Cabo with their unmatched excursions as well as round trip transportation service. Read more about their private tours here.