By Nicolle Monico Aug. 17th, 2016
Step into this backyard in Madrid and you'll immediately be blown away by the larger-than-life installation creating a backdrop at its pool. Originally created as a screen for privacy, the 49-foot-tall wall that sits behind the pool was designed by Manuel Ocaña. Recently, the installation got an updated look thanks to photographer and filmmaker Miguel de Guzmán and now resembles a mermaid's paradise.
Click on the photo gallery to learn more.
PHOTO GALLERY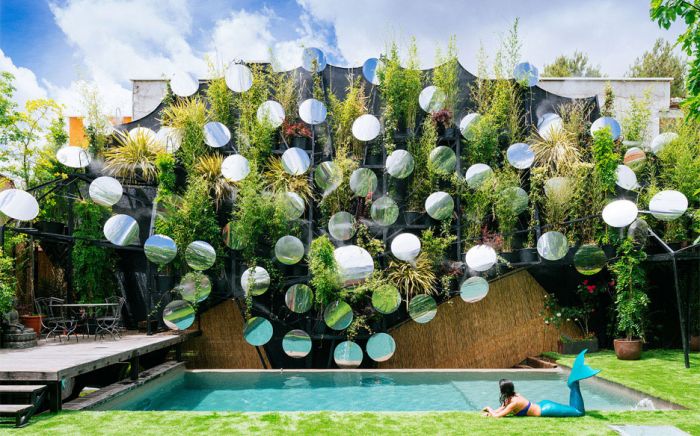 Nicolle Monico
Nicolle is an award-winning writer and Travel Editor using her expertise in the industry to write about luxury travel around the world. You can find her daily searching the web for the latest trends, best new hotels and most beautiful destinations to visit and share with her readers. She's been featured on The Huffington Post, Hard Assets, AMD Entertainment and Remy Martin. In 2014, she was vo...(Read More)